In this edition of Toronto Maple Leafs News & Rumors, I'll share some of the early news out of the training camp. There's also good news to share that Maple Leafs' prospect Topi Niemela was named the best defenseman and the 2021 world junior championship.
Related: Maple Leafs News & Rumors: Warsofsky, Marleau, Andersen & Kuemper
Finally, I'll share a number of the moves the team is making to help set up the 2020-21 regular season. These moves include explicating the reasons head coach Sheldon Keefe believes placing Joe Thornton on the Maple Leafs top line works well. I'll also share Keefe's desire to build a shutdown third line as the team goes against really strong Canadian teams in the division they'll play in this season.
Item One: Maple Leafs' Prospect Topi Niemela Best Defenseman of 2021 WJC
The World Junior Championship (WJC) is over. Team USA beat Team Canada in the championship game. For Maple Leafs fans, Nick Robertson didn't play for Team USA because he stayed in Toronto to bolster his chances to make the Maple Leafs roster. However, that doesn't mean that a Maple Leafs prospect didn't play well.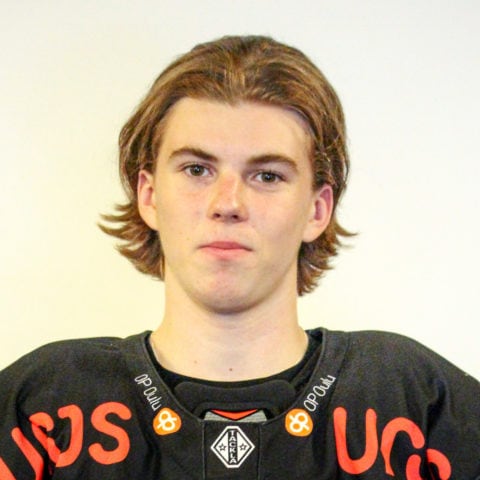 Upon the conclusion of the IIHF World Junior Championships, Topi Niemela was named the best defenseman of the 2021 World Junior Championship by the IIHF directorate. Niemela, who continues to show an offensive touch, led all defensemen at the WJC with eight points (two goals, six assists) in seven games. He also helped his Team Finland win the bronze medal yesterday against Team Russia. 
Related: NWHL Bubble: Riveters' Connections to Lake Placid and What to Expect
In fact, Niemela ended the WJC tied for seventh overall in tournament scoring. The 18-year-old defenseman was chosen during the third round (64th overall) of the 2020 NHL Entry Draft by the Maple Leafs. He's expected to return to Finland, where he'll continue to play for Karpat of the Liiga as well as the team's U20 affiliate. 
Item Two: Two Reasons for Putting Joe Thornton with Auston Matthews and Mitch Marner
When Maple Leafs' head coach Sheldon Keefe spoke with Tim and Sid earlier in the week, he was clear that he plans to stick with the top-line partnership of Joe Thornton, Auston Matthews, and Mitch Marner. Specifically, when Keefe was asked if he'd be keeping the line of Thornton, Matthews, and Marner together, he was quick to responded in the affirmative.
However, Keefe's explanation as to why he was firm in this choice might have been a bit surprising. Keefe noted that he had spoken with Thornton previously to share his desire to match him with the Maple Leafs' top two forwards.
But, Keefe also noted that part of those conversations was about the number of minutes they'd play as a threesome. Keefe noted that Thornton won't play all of them. In fact, he'd be rested often. His job as a coach was to keep an eye on the situation and monitor it as he thought needed.
Related: The WHA – A Look Back at the Upstart Hockey League
Another reason Keefe wanted to put Thornton on the top line was that he had a particular interest in building a strong third-line that would include Alex Kerfoot, Ilya Mikheyev, and Zach Hyman. Keefe was clear that this third line was one he had be hopes for.
Item Three: Building a Great Third Line – Mikheyev, Kerfoot & Hyman
In an article earlier this week, Sportsnet's Chris Johnston added that, although Keefe is even-keeled by nature, he admits to being "excited" about the potential for building a powerhouse third line that includes Mikheyev, Kerfoot, and Hyman. Obviously, Keefe's decisions are subject to Kerfoot's day-to-day injury status after leaving Tuesday's practice. However, that third-line matchup seemed to be the line that's most firmly "set in stone" in Keefe's mind.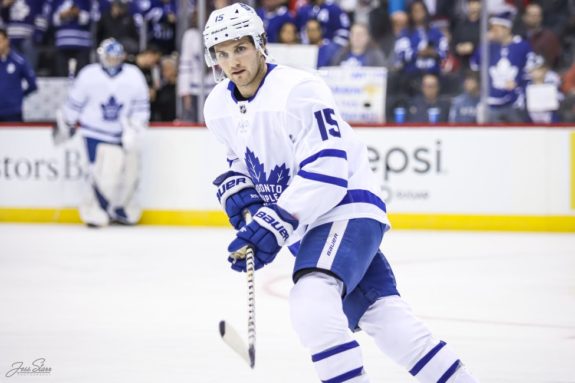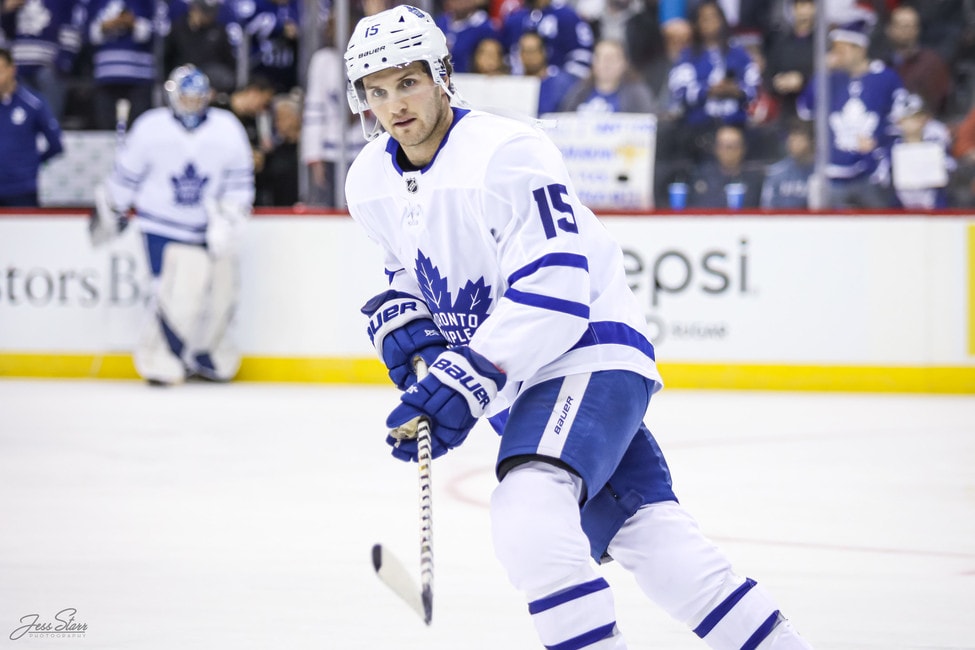 He wants to get a "long look" at this group working together. In Mikheyev-Kerfoot-Hyman, Keefe believes the team might just have three players who are "relentless on the puck, that skate really well and have good defensive habits." That's pretty high praise from a coach.
Keefe believes these three players could become tone-setters who would effectively become a "safety blanket" during an unusual regular season where Toronto faces six Canadian teams with great offensive firepower. The players Keefe is thinking about include some of the most talented snipers in the world – players such as Connor McDavid, Leon Draisaitl, Patrik Laine, Mark Scheifele, Elias Pettersson, and Johnny Gaudreau.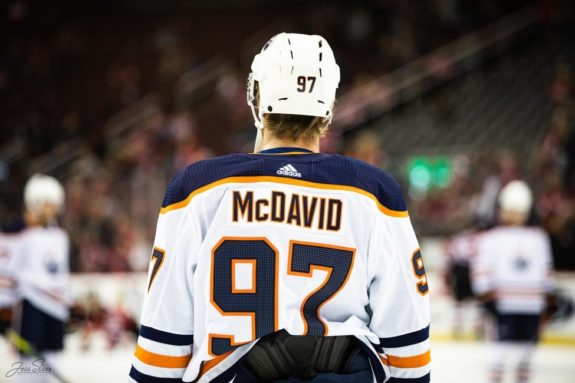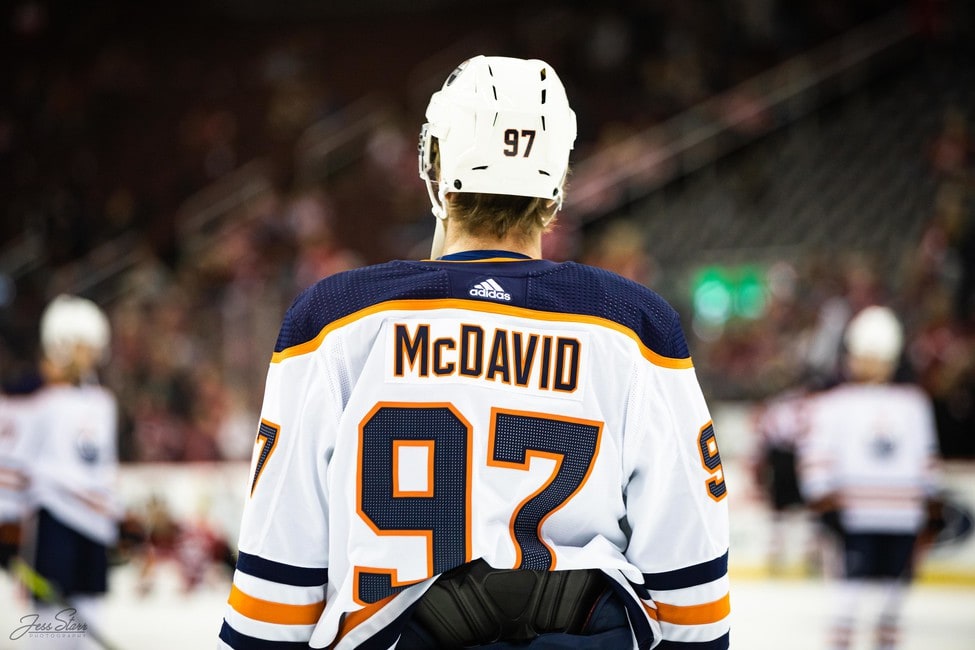 As Johnston notes, it stands to reason that Keefe believes Mikheyev-Kerfoot-Hyman could be deployed in defensive situations against opposing stars. If so, that deployment might remove some of the heavy defensive lifting from Maple Leafs top-six forward units.
What's Next for the Maple Leafs?
What's interesting about the first week of the Maple Leafs training camp is the number of possible deployments for the forward units. It might be my imagination, but I don't recall a roster with so many possibilities.
In speaking about the possible third line, interestingly each of those players could play in top-six units. Hyman was a fixture there. Mikheyev showed enough skill and moxie to keep up, and Kerfoot is flexible and a strong defensive forward.
It will be interesting to see if engaging possibilities becomes a "thing" during the season, or whether Keefe starts to stick with more regular line matching. I suppose it depends upon how the Maple Leafs come out of the gate in a week. Regular-season hockey starts on the 13th of January.