The Toronto Maple Leafs spent Monday speaking to the media as part of their locker cleanout day. Kyle Dubas, Sheldon Keefe and several key players spoke about the disappointment of how their season ended and what they hope happens next.
---
---
One of the players who spoke on Monday was trade-deadline acquisition Ryan O'Reilly. With the sting of their loss to the Florida Panthers fresh on his mind, O'Reilly admitted he hasn't put too much thought into unrestricted free agency yet. At least according to TSN's Chris Johnston, he thinks O'Reilly will test free agency rather than negotiate a deal to stay with the Maple Leafs.
We'll see what ultimately happens with O'Reilly. If he does elect to test the open market, the Columbus Blue Jackets should be all over this. He would be a perfect fit with them.
Need For Centers
Let's start with the obvious. The Blue Jackets need to make major changes to what their center-ice situation looks like. While change has already started in the form of Dmitri Voronkov signing on, they still have a gaping hole in the top-six down the middle.
The draft lottery didn't do the Blue Jackets any favors in terms of immediate help. By not winning first overall, they lost out on the chance to select Connor Bedard, who would have been an opening-night option.
---
Latest News & Highlights
---
The Blue Jackets will still land a top-flight center at the draft whether it's Adam Fantilli, Leo Carlsson or someone else. The issue now is that these players aren't guaranteed to be ready for opening night in 2023-24. There is still a need for immediate help.
This is where O'Reilly would come in. The Blue Jackets are clearly in the market for center help. The rumors surrounding them and a potential deal for Kevin Hayes would seem to confirm this notion.
The Blue Jackets are also in the market for veteran help. They need players who can be a mentor to the up and coming young players ready for a bigger role. O'Reilly's presence would be invaluable to the likes of Kent Johnson, Kirill Marchenko, Cole Sillinger and others. O'Reilly would also be a welcomed sight for Johnny Gaudreau, Patrik Laine and other veterans.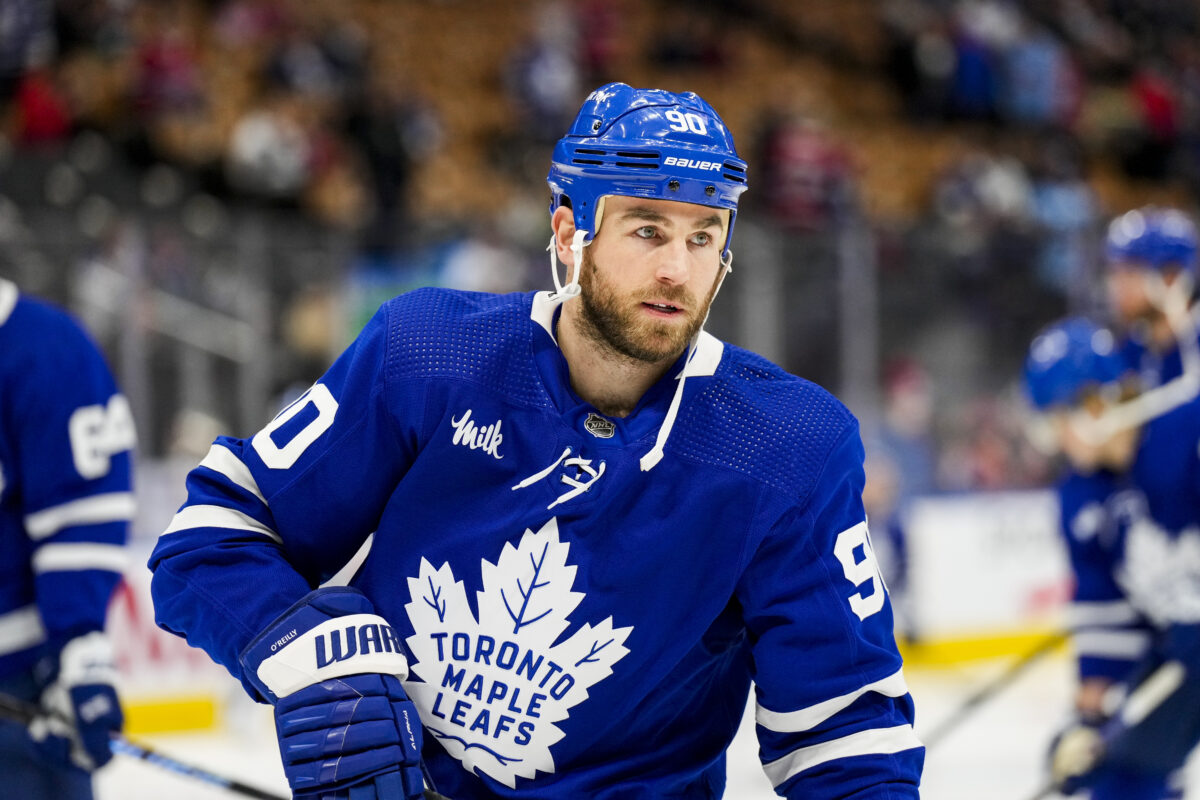 The kind of game O'Reilly plays is exactly what the Blue Jackets need. He's a two-way center who can be a monster in the faceoff circle. He can play all important situations. His Stanley Cup winning experience and leadership would help bring much needed stability to the locker room.
Blue Jackets Aiming For Playoffs
O'Reilly would likely command more than what the Maple Leafs can afford at this point. Although he is 32, he still has a lot to give. Teams would love to add this kind of player to their roster.
O'Reilly would want to join a team on the rise and ready to compete for a playoff spot not just this season, but in the next few seasons too. This could prove to be his last chance to get a big, multi-year deal.
With the Blue Jackets having both the desire to return to the playoffs and ample cap space, this feels like a no-brainer for them to at least investigate the possibility.
You Might Also Like
Big changes are expected with the Blue Jackets. Outside of remaking center ice, they could bring in 1-2 veteran defensemen to reshape their blue line.
At their end-of-season press conference, GM Jarmo Kekalainen didn't mince words. They're sick of being on the outside of the playoff picture. Moves will be made in order to try to make that happen this upcoming season. Given the Blue Jackets have one of the best prospect pools in the NHL, O'Reilly would love to join a team on the rise.
Concerns/Cost
While O'Reilly would both fill a need at center and bring massive leadership to the team, there are concerns that have to be touched on. He is 32 like we said earlier. His numbers have dipped. Between St. Louis and Toronto in 2022-23, he finished with 16 goals and 30 points in 53 games. That's after nine straight seasons of scoring at least 54 points.
Then there's what O'Reilly would want in a contract. His situation is unique as there aren't too many direct comparables out there. One that is interesting to look at is Claude Giroux's deal with the Ottawa Senators.
Giroux signed a three-year deal with a $6.5 million AAV. He signed the deal coming off a 65-point season in 2021-22 split between the Flyers and Panthers. He scored a career-high 35 goals in 2022-23 for the Senators.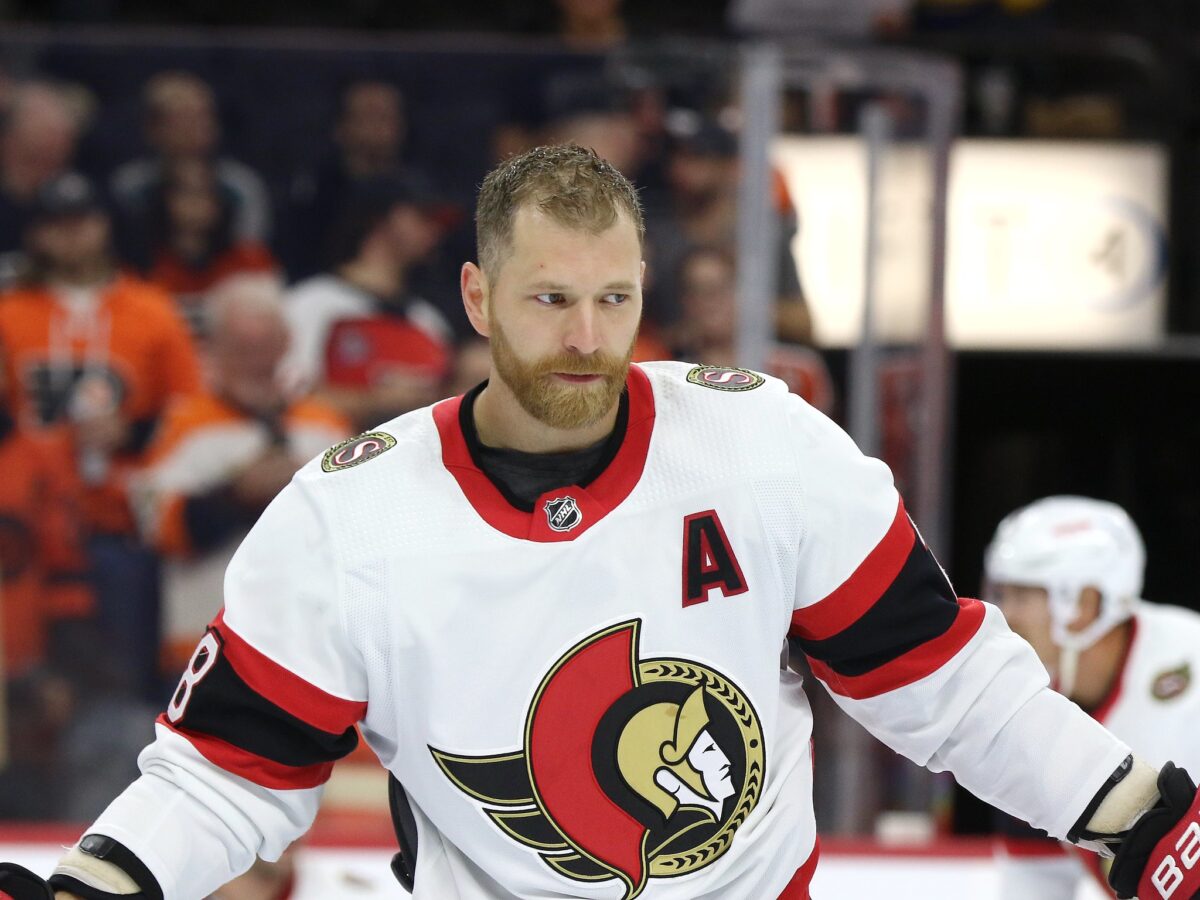 This at least suggests O'Reilly's AAV would fall under that based on production levels. Being able to land him around $4.5-$5.5 million on a multi-year contract seems reasonable. The Blue Jackets gave four years and $5.5 million to Gus Nyquist in the summer of 2019 right before his age-30 season.
Final Thoughts
At or above $5 million AAV would price the Maple Leafs out of O'Reilly. The Blue Jackets already have a roster of 21 according to PuckPedia and have around $17 million in cap space.
Bringing in someone of O'Reilly's caliber to fill an important need and help the young players learn what it takes to win makes for good business. There are risks just like with every player. But this one makes too much sense not to at least explore the possibility. They wouldn't have to give up assets either since he's a UFA.
O'Reilly checks all of the boxes for what the Blue Jackets need. Clutch performances, leadership and playing the role of a mentor are chief among those. These are the reasons why O'Reilly would be a perfect fit in Columbus.