The Toronto Maple Leafs need some stability in their lives and it starts by re-signing both general manager (GM) Kyle Dubas and head coach Sheldon Keefe. And for all those from Leafs Nation screaming 'change', don't worry there's lots of that coming.
---
---
There are a number of different factors that play into my opinion of keeping both Dubas and Keefe around. For starters, let's dive into the GM position and why having Dubas back is the right decision for the Maple Leafs at this time.
Dubas Able to Complete Upcoming Heavy Lifting
This upcoming offseason and the 2023-24 season will be one of the most important stretches in franchise history as there's a ton on the line. Re-signing both Auston Matthews and William Nylander this summer are franchise-altering transactions and the right executive to close the deals is undoubtably Dubas. The familiarity and trust from both sides will benefit everyone involved and mostly Leafs Nation because these two contracts can get finalized. Dubas has proven it before with both players.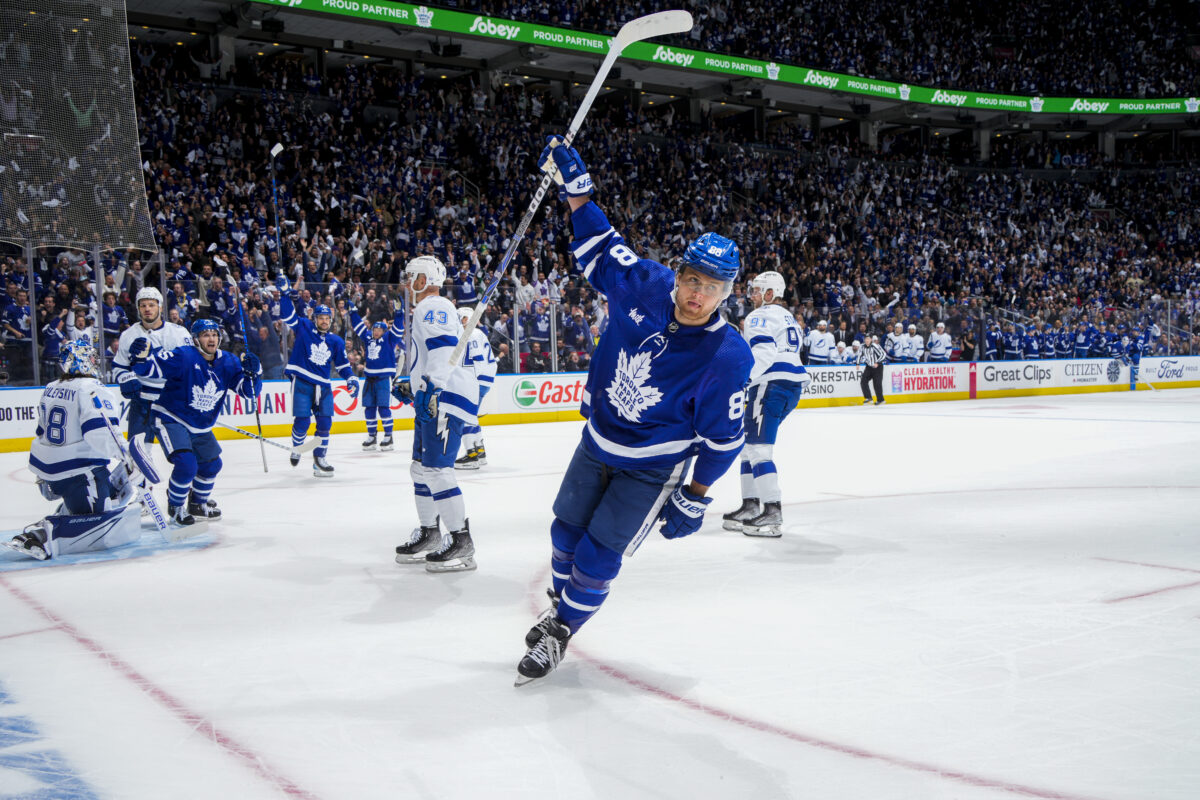 Matthews and Nylander both have great relationships with their GM and usually have nothing but great things to say about his passion and his determination to make the roster better each and every season. The relationship appears to be as strong as ever.
The chances of both players staying in Toronto goes up significantly with some stability in the front office. Both Matthews and Nylander are legacy players in Toronto and already have their names within the record books. This means something to both players and it's part of the negotiating tactics Dubas can use to showcase how important both are to the franchise. Winning is next and it's coming.
Related: 2 Potential Trade Destinations for Maple Leafs' Matt Murray
---
Latest News & Highlights
---
While both Matthews and Nylander are eligible for extensions come July 1, there's also goaltender Ilya Samsonov who needs a new contract. As a restricted free agent with only 131 regular season games under his belt his negotiating power is limited, however this is another contract that needs to be completed as 'Sammy' deserves a long-term extension with the club. Matt Murray mid as well pack his bags this summer, as a buy out or trade is coming and again, another order of business to take care of and a bit of a mess that Dubas needs to clean up. He's never been shy to clean up some of his own messes, just ask Petr Mrazek and Nick Ritchie. Self awareness is one of his best attributes.
After doing absolutely everything he could to improve the team before the trade deadline this season, the Maple Leafs should bring back Dubas on a three-year extension. This allows him a window to keep most of the core together, ensure the team's superstars sign another contract and for him to use the team's progress to continue to make them better. The 2022-23 Leafs team was the deepest they've had in over a decade, they made it further than they have in almost 20 seasons and, while the second round is not the end goal, the Maple Leafs are headed in the right direction. Next season, time to add more speed.
Dubas Likely Wants to Keep 'His' Head Coach
Dubas and Keefe have been close friends for a very long time and have worked together through the ranks. The two have won at every level they've worked together and the same can come with the Maple Leafs, they just need another season or two.
Crazy to think after this long the Maple Leafs coach is still going through a bunch of firsts, but it's true. With the pandemic and the many quirky stipulations that came with how you can coach your team, Keefe hasn't been able to do everything he's wanted with his group. Something as simple as team bonding on the road over a meal wasn't always an option.
While this may be the tougher sell of the two moves, I do feel Keefe should be back as head coach. The Maple Leafs bench boss is very well respected in the league by his peers for many reasons including his preparation and ability to make in-game adjustments. Yes, sometimes the lineup changes may be a bit much for Leafs Nation to handle.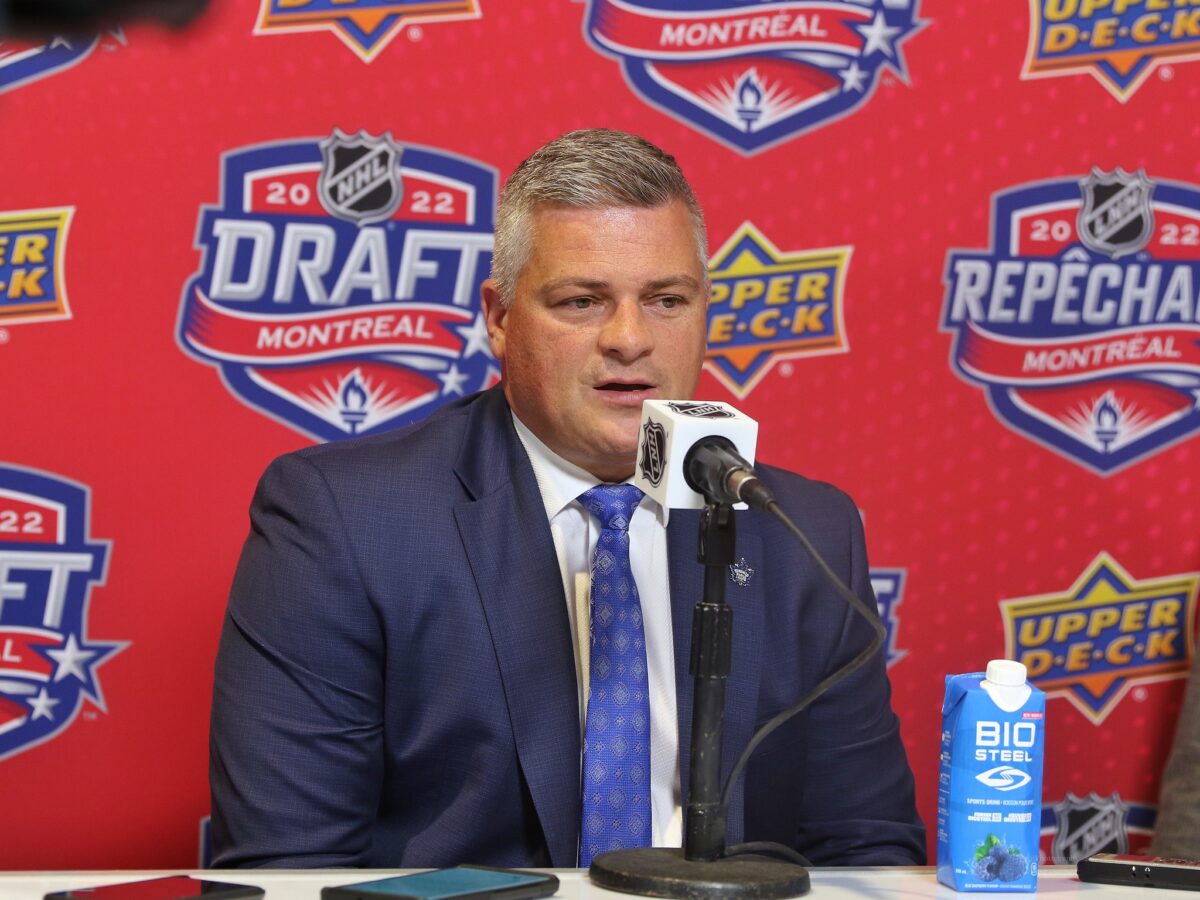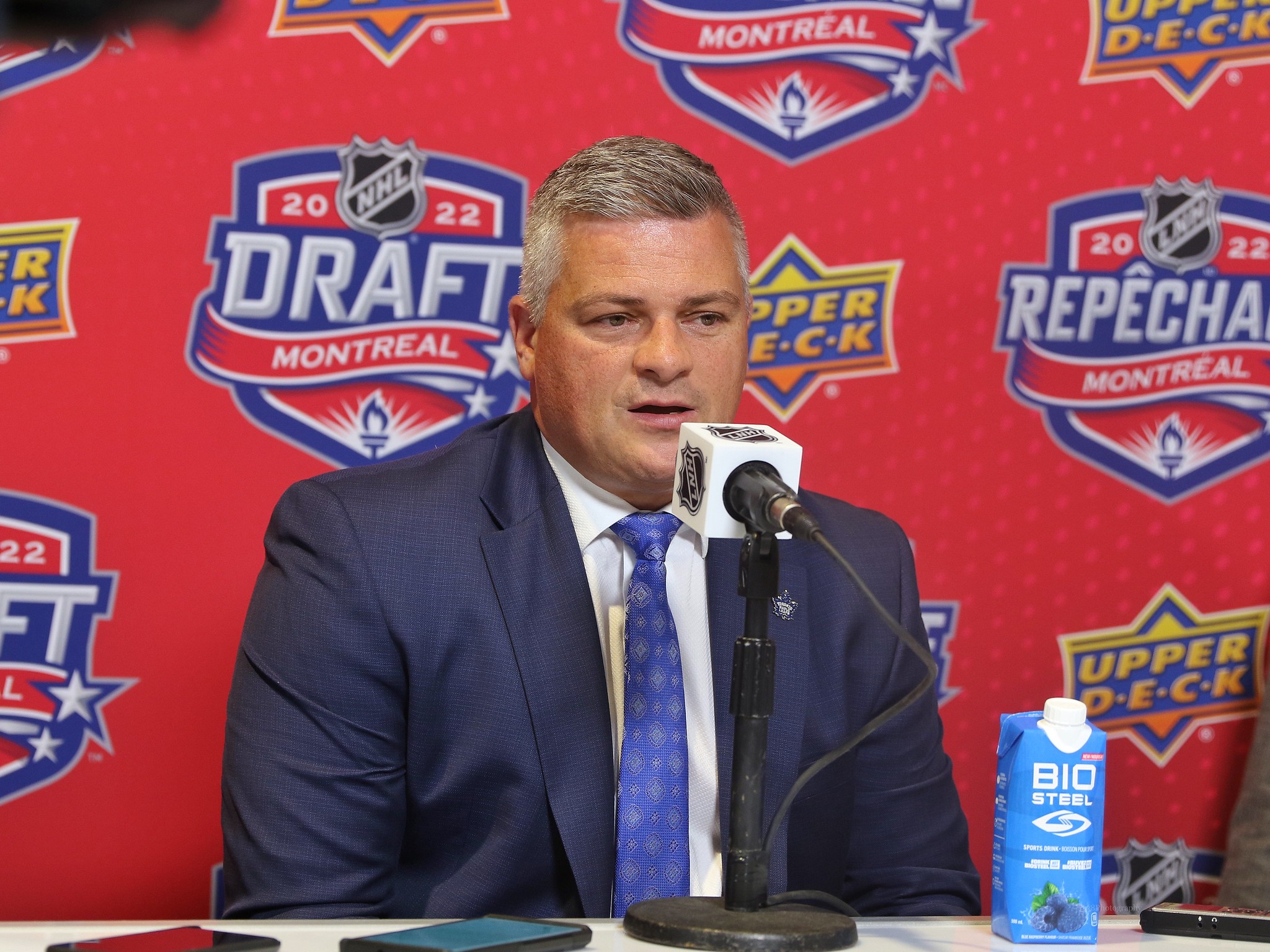 Look at it this way. Keefe went with 11 forwards and seven defensemen for the majority of the Stanley Cup Playoffs as it allowed for his best players to see the ice more and that's something I am totally here for. He also has never 'lost the room' and receives a tremendous amount of respect from his players. He's an intense coach who loves to stand up for his players, isn't shy to let the officials have it and he's done a great job handling the wacky media circus in Toronto.
Keefe's numbers throughout his first four seasons coaching in the NHL are historically good. He's an impressive 166-71-30 during the regular season, but yes, unfortunately the playoff record is where some will point, as he's 13-17 so far, with only the one first-round victory.
A two-year contract extension is the play here which will allow for Keefe to not be a sitting duck for the 2023-24 season and give him another chance to get this team to the promised land. There's a ton of positives to take from this campaign and the Maple Leafs would be wise to not blow everything up heading into two of their biggest seasons in franchise history.
It Takes Time to Win in the NHL
Yes, it's been way too long since the Maple Leafs have won the Cup, but at the end of the day as Matthews put it to end the season, 'winning is hard'. You'd think nobody knows this more than the Maple Leafs, but indeed other players around the league are well aware. Alex Ovechkin was drafted in 2004 and didn't win a Cup with the Washington Capitals until 2018. Nathan MacKinnon was drafted in 2013 and didn't win a Cup until last season. Matthews drafted in 2016, Mitch Marner 2015. Yes, the pressure is on more than ever, but it's not time to blow everything up from top down.
Changes Coming to the 2023-24 Maple Leafs Roster
Toronto has a whopping 10 unrestricted free agents from their playoff roster who are set to hit free agency in July, meanwhile Samsonov is the only regular who is set for restricted free agency. The Jake Muzzin situation will influence next season's cap space, but there's also a couple of players who are under contract who need to be traded.
To me, both TJ Brodie and Murray are on the trade block this summer. At 26 and 24 years old Samsonov and Woll aren't going anywhere and as for Brodie, his game declined in a major way down the stretch and the Leafs would be wise to move him and his decreasing foot speed. Dubas could then use the $5 million to help find some more resources up front.
The Maple Leafs spoke to the media on Monday (May 15), however president Brenden Shanahan chose not to speak. He will in the coming days and that's when Leafs Nation will know what direction the team is headed. To me, this core needs some stability in a very uncertain time with franchise-altering contract extensions hanging in the balance. I'm hopeful Maple Leafs' senior leadership will do the right thing and bring both Dubas and Keefe back. Sounds like the players are on the same page.