The Toronto Maple Leafs landed a couple of big pieces in a trade deadline move that saw Ryan O'Reilly and Noel Acciari join the team from the St. Louis Blues. The deal was O'Reilly (salary retained to get him to $1.875 million) and Acciari in exchange for forwards Mikhail Abramov and Adam Gaudette, a 2023 first-round pick, a 2023 third-round pick, and a 2024 second-round pick. It was a three-team trade that also included the Minnesota Wild, but apparently, it could have been much bigger.
According to Elliotte Friedman and Jeff Marek, the Maple Leafs also tried to acquire Ivan Barbashev in the deal.
Maple Leafs Went for Timo Meier First
According to Friedman, the Leafs first looked into the cost of acquiring Timo Meier from the San Jose Sharks. He noted that the cost was too high for GM Kyle Dubas and he decided it was best to bow out of the running and turn to the Blues where he knew he could get two players for less than the cost of just Meier alone.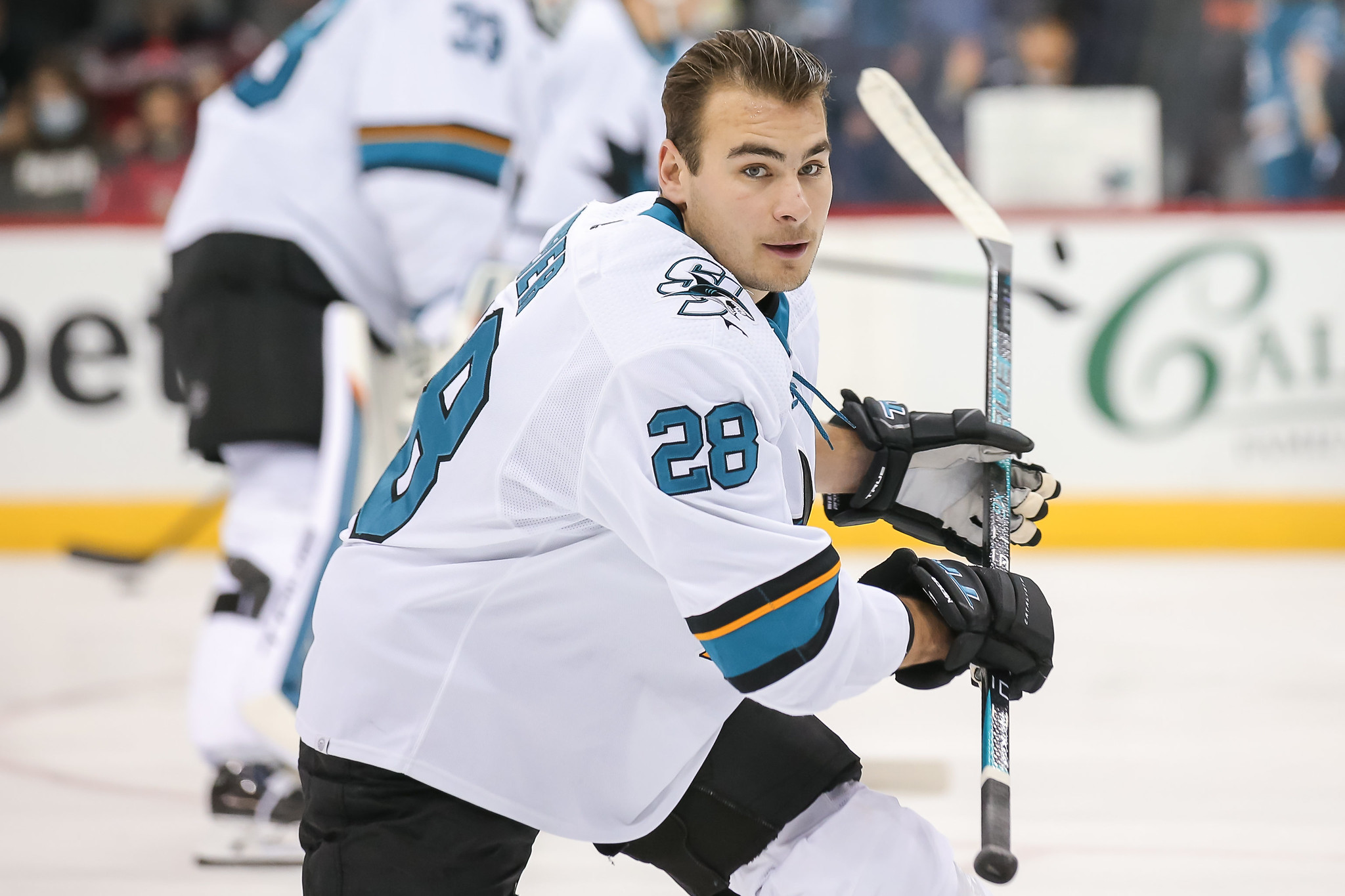 The Sharks are slow-playing a Meier trade and Friedman noted that the Blues wanted to make this move now. Dubas was able to get in there and pull the trigger over other teams and was also able to do so without having to move other prospects or key players off of his roster. Friedman said the Leafs were worried they could lose the players to other teams, thus they were aggressive and got it done.
The Maple Leafs Tried to Get Barbashev Too
Speaking of being aggressive, Friedman reports that Dubas wanted the Blues to include Barbashev in the deal. It wasn't so much that he wanted him added for free, but was interested in really swinging for the fences and trying for the same framework of a deal, just bigger.
Marek then pointed out that the Leafs would have had to dip into their roster and Friedman said, "I just don't think it was possible for them to get it done." Marek added, "The one thing that Dubas talked about on Saturday morning was not touching the roster." He added, "If you do all three, I'm skeptical you can do that without touching the roster." Friedman agreed, even though he didn't offer up what else would have had to have been included to make it work.
What Does This Mean for the Maple Leafs Moving Forward?
The question should be asked now, what does it mean that the Leafs weren't willing to add to this trade if it meant dipping into their roster? Is there a player out there that could lead to Dubas changing his mind in that regard? Was it just Barbashev that the Leafs didn't feel was a big enough upgrade over anyone they currently have? Or, was it the idea that the Leafs won't touch their roster, no matter what?
---
Latest News & Highlight
---
The reason these questions matter is because of the salary cap that just officially opened up with Jake Muzzin being ruled out for the remainder of the season. It is being reported he won't be back at all, even for the playoffs and the Leafs might want to find a replacement. With just over $4.4 million in salary cap space to make another move, the Leafs have the financial ability to add a piece, and if they move a current player from the roster in that deal, could really add someone significant.
Because there is so little draft capital left for the Maple Leafs to dangle out there, Dubas would either need to trade a roster player to acquire another draft pick, or convince a team to take his players in exchange for theirs. Either way, he'd need to move someone off of the roster and if he wasn't willing to do so in the Blues deal, what would get him to make the move?
You may also like: