There's a buzz circling the Toronto Maple Leafs as they head into an offseason filled with uncertainty. Major questions require answers and it does sound like president Brenden Shanahan will address some of them later this week. Change is inevitable in a hard salary cap world, the Maple Leafs know this better than anyone.
General manager (GM) Kyle Dubas turned some heads at the end of the season press conference, stating if returning, he'd be open to any moves which were going to help his team become Stanley Cup champions. He even cited the Florida Panthers/Calgary Flames blockbuster last summer involving Matthew Tkachuk. Needless to say, the trade buzz has now picked up in a major way around Leafs Nation. There's already some speculation brewing about potential moves. Insert 'core four member' William Nylander.
---
---
Nylander is eligible to start negotiating a contract extension on July 1 as he's a pending unrestricted free agent after the 2023-24 season, one where he'll make $6.9 million and hold no trade protection. While the Leafs forward recently did nothing but reiterate Toronto is home and the only place he'd like to play, Jeff Marek of Sportsnet threw out the idea of moving Nylander to the Colorado Avalanche in a recent podcast episode of 32 Thoughts – "I know a lot of Nylander haters won't like to hear this, there will be a huge market for William Nylander…The one that keeps popping out to me when I think about if the Leafs want to go to market with Nylander is Colorado."
Avalanche Have Needs Up Front and Blueline Depth
Let's run with this Avalanche idea for now. The scenario is, Dubas tries to work out some early numbers and term with Nylander's camp, it goes nowhere in early July and a decision is made to deal him. Colorado then shows heavy interest and this deal transpires; Nylander in a package to the Avalanche for forward Alex Newhook and defenseman Devon Toews.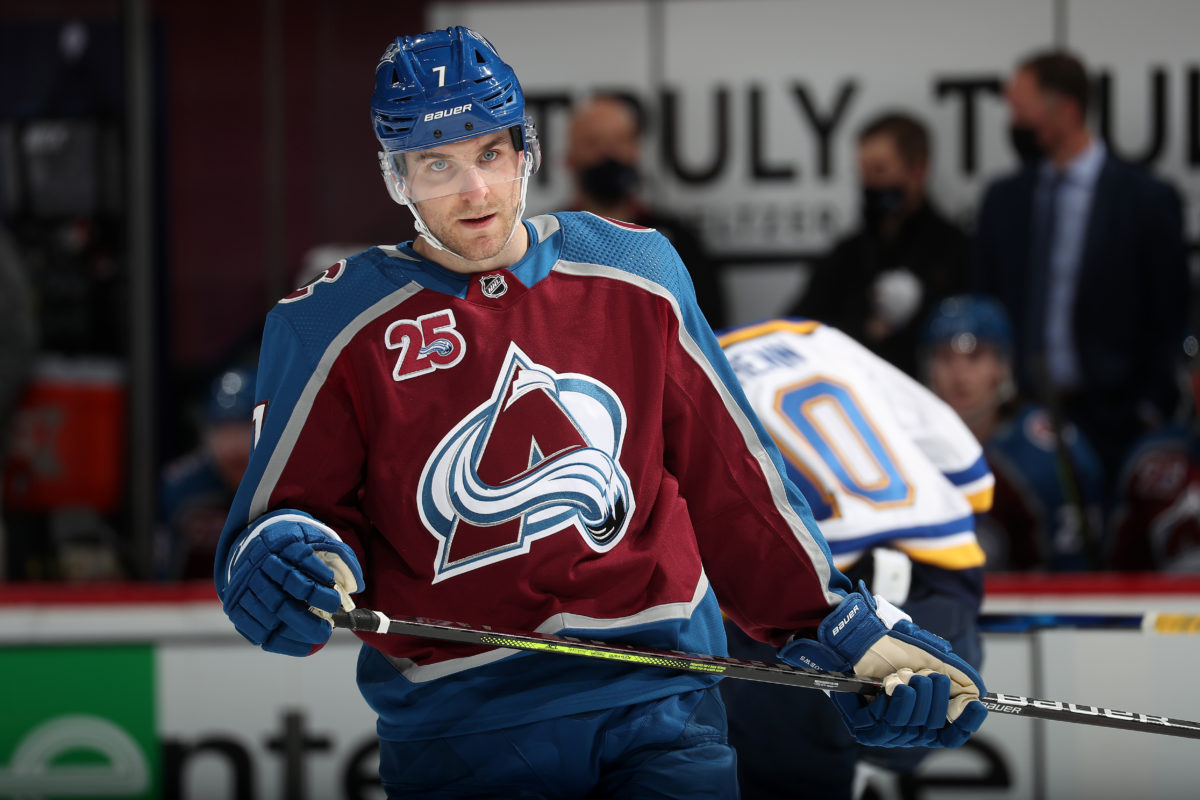 Toews does absolutely everything for the Avs and would be a godsend to the Maple Leafs. In 2022-23 he finished with 50 points in 80 games, was a +32 rating, played a ton of minutes on both the power play and penalty kill and capped off his stellar season by throwing 93 hits and blocking 138 shots. Like I said, does it all.
Related: 2 Potential Trade Destinations for Maple Leafs' Matt Murray
---
Latest News & Highlights
---
Newhook gives the Maple Leafs a young plug-and-play forward who has a ton of potential to be a top-six staple. Newhook had 30 points in 82 games in 2022-23 and could flourish as the new Alexander Kerfoot for Toronto next season.
The Avalanche aren't blinking at moving Cale Makar, and the Leafs should stay away from Bowen Byram over health history and Samuel Girard isn't good enough straight up for Nylander. Toews is, and to me, should be the biggest target if this trade was ever to gain any traction.
Nylander Extension Likely What Transpires
While the Avalanche could be a potential destination that makes a ton of sense if Nylander gets moved, to me, it's just not going to happen. He wants to stay, he showed in the Stanley Cup Playoffs he can perform in big-time moments and this team is more dangerous up front with Nylander continuing to play a big part.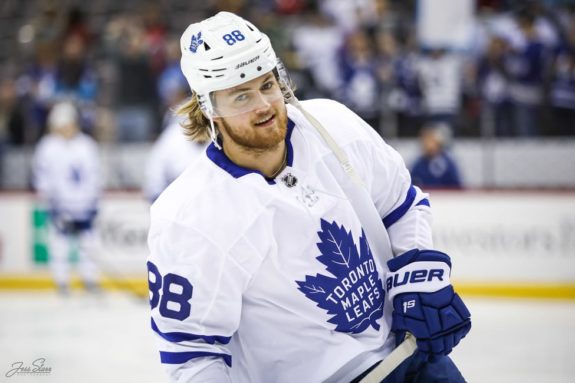 Even after the team traded away his best friend Rasmus Sandin, Nylander wants to stay. If that doesn't say enough about his desire, I'm not sure what else you're looking for. He wants to win in Toronto and good for him. A lot of players who have a chance to get out and away from the pressure would jump at the first chance, but Nylander isn't shying away from the pressure. He's embracing it and holds belief in his teammates and the organization that they are closer than ever to breaking through.
This offseason is going to be one for the ages in Toronto. The Maple Leafs roster is going to change drastically and the first rumor to hit the market about the team's big guns is Nylander and a potential move with the Avalanche. Dubas has confirmed anything is on the table at this point. That's if he's back and all.