The Minnesota Wild have had some impact players in their brief history. The problem is that very few of them have stuck around for more than five years and didn't have enough of an impact to win the Stanley Cup. There have been no Cup victories and only a single division title in all the team's history. All things considered, this all-time starting lineup will be built with players based on point production and how many times the player helped guide the Wild to the postseason.
Goaltender – Devan Dubnyk
Some may consider this selection blasphemy due to the number of years former Wild goaltender Niklas Backstrom put into the team. Dubnyk has made the playoffs with the Wild four straight seasons. Backstrom was never able to accomplish four straight postseason trips.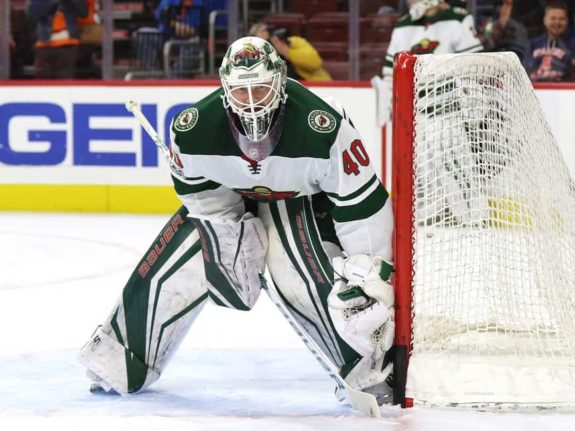 In the Wild record book, Dubnyk ranks third in games played (231), second in wins (134), third in saves (6000), first in save percentage (.923 SV%), first in goals-against average (2.26 GAA), second in shutouts (20), and third in minutes (13362). He is tied for the most All-Star appearances in franchise history with two. During the 2014-15 campaign, he also earned second-team All-Star honors.
Defenseman – Ryan Suter
This selection is obvious. No defenseman has been so productive and consistent in Wild history. Ryan Suter has been so impressive that organization could spend a decade trying to locate a suitable replacement when he retires. He has been more dominant in Minnesota compared to his days with the Nashville Predators, totaling 17 more points in 93 fewer games. The 33-year-old is only nine games from playing in his 1000th career NHL game.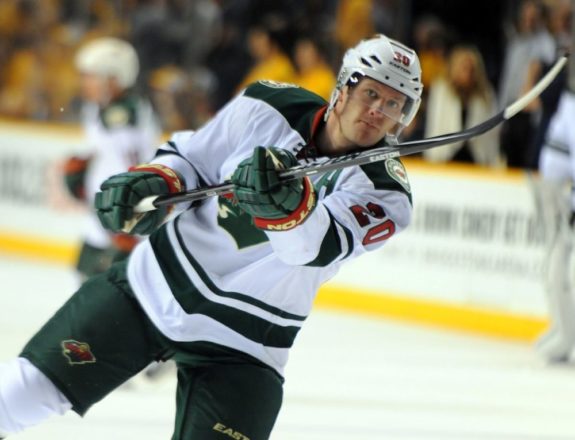 The Wild have not missed the playoffs since Suter signed his 13-year, $98 million contract in 2012. He ranks eighth in franchise history in games played (449), is tied for third in assists (218), seventh in points (255), and second in plus/minus (plus-67). No defenseman ranks higher than Suter in any of those categories except for games played. Add a pair of All-Star appearances and a first-team All-Star selection in 2012-13 and it is easy to see why he's the most decorated defenseman in Wild history.
Related: Criticism Persists for Wild's Ryan Suter
Defenseman – Brent Burns
It's easy to forget that Brent Burns was a member of the Wild. He played his first seven seasons in Minnesota and his most recent seven seasons with the San Jose Sharks. Considering he was traded for Devin Setoguchi and Charlie Coyle, in retrospect, it's safe to say the Wild got robbed on the deal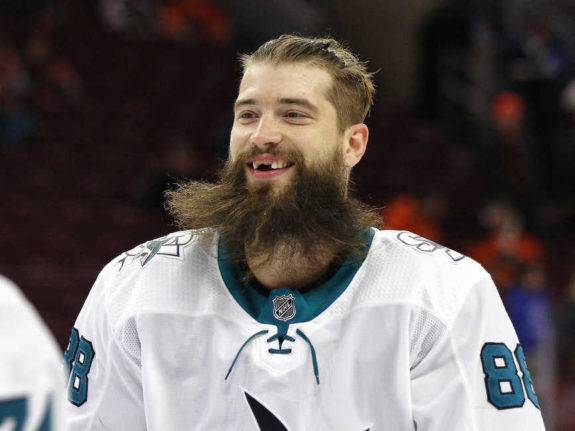 In Minnesota, Burns totaled 55 goals, 128 assists, and a minus-21 in 453 games. Comparatively, he's scored 127 goals, 256 assists and is a plus-23 in 508 games with the Sharks. He may be more recognizable as a Shark, but he is still the second-best defenseman in Wild history
Left Wing – Zach Parise
It's embarrassing when an injury-prone player can make a franchise's all-time roster in just six years. Zach Parise has only played one full season for the Wild. The full season he played was during the lockout-shortened 2012-13 campaign. Since then, he hasn't played more than 74 games in a season, and only managed to crack 70 games one other time.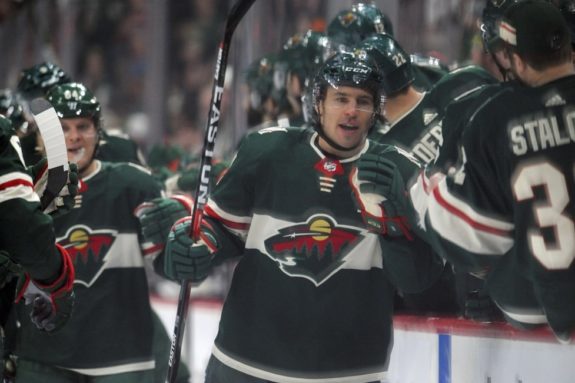 Parise stacks up well in franchise history with third in goals (139), eighth in assists (136), and fifth in points (275). He has managed to pile on those numbers in 370 games. Those aren't terrible numbers but he's earning well above what a player of his caliber deserves. He has only managed a 20-goal season three times since arriving in Minnesota. Parise's issues with durability have been hurting him greatly. Wild fans shouldn't count on him playing 70 games in 2018-19.
Right Wing – Marian Gaborik
Whether or not he's considered the franchise's greatest player of all time, the impact Marian Gaborik had on the Wild is unmistakable. He is the first Wild player to be selected to an All-Star game doing so twice. Perhaps his greatest achievement with the franchise was his five-goal performance against the New York Rangers in 2007. Only one other player has scored five goals in a contest since Gaborik's remarkable game.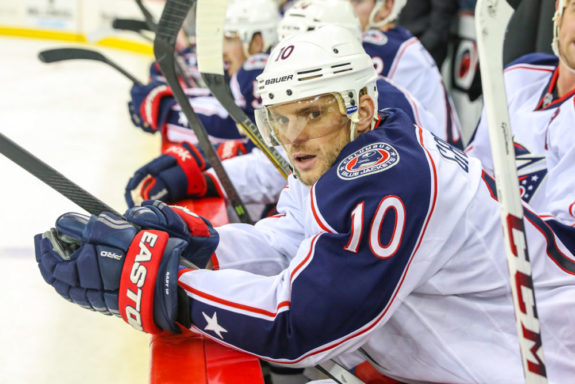 Gaborik spent his first eight seasons in Minnesota. He still ranks near the top of the franchise, ranking fifth in games played (502), first in goals (219), is tied for third in assists (218), second in points (437), and tied for third in plus/minus (plus-54).
Center – Mikko Koivu
Mikko Koivu was the franchise's first permanent team captain and has held that position since 2009. That alone is enough to warrant his spot on this list. Koivu is everything you could want in a hockey player and has been loyal to the franchise in a way that is almost unheard of in today's sports world. Captain Koivu could be the first player to have his jersey hung from the rafters of Xcel Energy Center in St. Paul, Minnesota.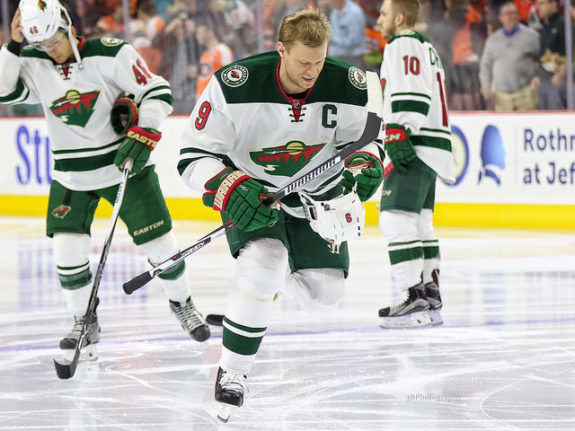 In franchise history, Koivu ranks first in games played (925), second in goals (193), first in assists (466), first in points (659), and first in plus/minus (plus-70). He only has one All-Star selection to show for all his work but it hasn't gone unnoticed. At 35 years old, he isn't getting any younger so the time to win a Stanley Cup is now.
Related: Minnesota Wild All-Star History
Honorable Mentions: Nick Schultz, Andrew Brunette, Brian Rolston, Nicklas Backstrom, and Pierre Marc-Bouchard.