There will be no playoff hockey for the Minnesota Wild once again in 2012, but the 2011-12 season has left much to discuss and consider in Hockey Town. GM Chuck Fletcher doesn't have the easiest job in front of him, and what he feels he needs to do will be strongly based on how he perceives his roster performed during the season. This series of articles grades every player that skated for the Minnesota Wild during the season. It started last week with the goaltenders, this week the focus is on the blue-liners, and we'll finish on May 2 by looking at the forwards.
Jared Spurgeon GP 70, 23 points, -4
Spurgeon had a really promising season on a blue-line that was hit by injuries, and ultimately missed the presence of Brent Burns. 23 points is hardly ground breaking production for the 22-year old defenseman, but considering the anemic nature of the offense in front of him, and the fact that it was just his second season, it represents a pretty decent return in reality. Spurgeon's defensive game also matured during the course of the season, and just before his injury he was seeing a lot of ice time. Final Grade: A
Marco Scandella GP 63, 12 points, -22
Scandella's season was disrupted by injury, and represented less of a definite step forward than Spurgeon's. He played really well, along with most of the defense, while the team was winning at the start of the season, but looked like he had been given too much responsibility as the Wild spiraled in the second half. Scandella's potential and talent are unquestionable, and he should develop better in 2012-13 if the blue-line is stronger overall. Final Grade: C
Nate Prosser GP 51, 12 points, -17
Prosser has been hanging around for a couple of seasons, and after a year where he played in 51 games, the jury is still out on the 25-year old. He actually probably played his best hockey in the last couple of months, though it wasn't easy to notice those sorts of details. It's clear that coach Mike Yeo has faith in Prosser from his Houston days, so he should expect to receive a fair shot at next fall's training camp. Final Grade: C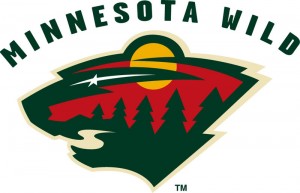 Justin Falk GP 47, 9 points, -13
Falk was a bit in and out of the line-up, and he wasn't always in Yeo's best books because of defensive lapses, but there is a lot of potential in this young defenseman. He has a big body and isn't afraid to use it. He looks like he should develop into a pretty mean stay-at-home blue-liner. He did a decent job with lots of ice time at the end of the season as well. Final Grade: C
Tom Gilbert GP (Min) 20, 5 points, -5
The Gilbert addition was a solid one at the trade deadline by Chuck Fletcher, and should pay dividends next season. It's hard to evaluate Gilbert's performance in his 20 games with the Wild, he was really thrust into a big role by Yeo, a role that he was never going to completely fulfill. However, there is reason to hope that Gilbert will help this team to be better in transition next season. Final Grade: B
Clayton Stoner GP 51, 5 points, +3
The belief is that Stoner has what it takes to become a tough, physical, strong top stay-at-home defenseman, maybe even a key member of a shutdown pair. However, injuries and inconsistency continue to make that prospect difficult, and maybe even unlikely. This was the second year where Stoner managed to take part in just 50-odd games, but he did manage to finish on the positive side of plus/minus on both occasions, in fact, he was the only Minnesota blue-liner with a positive plus/minus this season. Final Grade: B
Steven Kampfer GP 13, 3 points, -7
The Kampfer addition wasn't really considered much when he was acquired in exchange for Greg Zanon at the trade deadline, but it could turn out to be a very good move by Fletcher. Kampfer didn't get much of a chance with Boston, but he does possess a solid skill set and has some good NHL experience. Depending on the make up of Minnesota's blue-line in 2012-13, Kampfer could play a role. Final Grade: C
Mike Lundin GP 17, 2 points, -1
Lundin was supposed to be one of Minnesota's bigger offseason additions, but injuries limited him to just 17 games. It is probably a bit unfair to judge the 27-year old based on his performance this season. Minnesota will be desperately hoping that he returns to full fitness and is a positive influence next year. Final Grade: C
Chay Genoway, Kris Fredheim and Tyler Cuma all also suited up for the Wild, but it seems harsh to judge them on their combined five games of NHL action.
Check back next week for the forwards.