The New Jersey Devils return to the Stanley Cup Playoffs Friday in Florida, after a one year absence. They enter the postseason tournament winners of six straight games and equipped with a penalty kill of historic proportions, yet it seems they're an afterthought when the competitive Eastern Conference is analyzed. The Devils are used to being overlooked, just like the State they represent. The team is often lost in the details, living in the shadows of their more famous neighbors in New York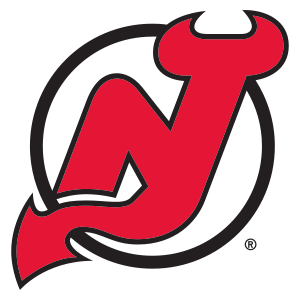 and Philadelphia, but has made those who looked past them pay, to the tune of three Stanley Cups in seven years in the late 1990's and early 2000's.
The 2011-12 incarnation of the Devils is a leaner, more aggressive version of the squad, something first year head coach Peter DeBoer worked hard to instill in the team. The more up- tempo brand of hockey has served them well, as they registered 102 points in the regular season, their third 100-plus point season in the last four years. Somehow, though, the team is rarely mentioned as contenders to win the Wales Trophy as the Eastern Conference champions. As a matter of fact, the New Jersey Devils have historically garnered less respect from the rest of the NHL than this guy.
None of this seems to bother DeBoer, who's approaching his first playoff appearance in a workmanlike, professional fashion. Even the fact that New Jersey will face the Florida Panthers, the team that unceremoniously dismissed him last April, seems to have no effect on his approach.
"When we played them the first time, there was some emotion involved. We played them four times this season (the teams split the four meetings this season), we've gone 82 games. Three quarters of that team is different personnel than I had when I was there, so they really are another team now. Whether we played Washington or Florida, I'll have a few more friends in the crowd from my time there, but other than that, it's nothing special," DeBoer said after the Devils wrapped up the regular season with their sixth straight win, 4-2 over the Ottawa Senators.
Defenseman Bryce Salvador, a key member of the Devils stellar penalty kill unit that registered an 89.6% this season, echoed DeBoer's sentiments.
"Whoever we play, we come out and play 60 minutes. What you did in the regular season isn't going to give you games in the playoffs, so I think it'll be a clean slate, and it doesn't matter who we play," Salvador said.
As the quest for the franchise's fourth Stanley Cup begins, two things are certain: the Devils are prepared mentally and physically, and no one is going to see them coming.