At 9:33 A.M. on Jan. 5, the New Jersey Devils published an article written by Amanda Stein that focused on veteran forward Ondrej Palat. The article teased his imminent return by noting, "it's coming very soon."
Hours later, head coach Lindy Ruff met with the media and confirmed the 31-year-old would suit up for his first game since Oct. 24 on Thursday against the St. Louis Blues. It was the first time in 17 home games that fans saw Palat on the ice at Prudential Center, and it could not come at a better time.
Assessing The Devils Current Situation
It does not seem that long ago that New Jersey was first in the Metropolitan Division with a comfortable lead over the second-place team. That is no longer the case.
As it stands, the Devils are now in second place, five points behind the Carolina Hurricanes. Ruff's squad has 51 points, which is only one point ahead of both the New York Rangers and Capitals. That comfortable cushion they earned during their 13-game winning streak has all but evaporated.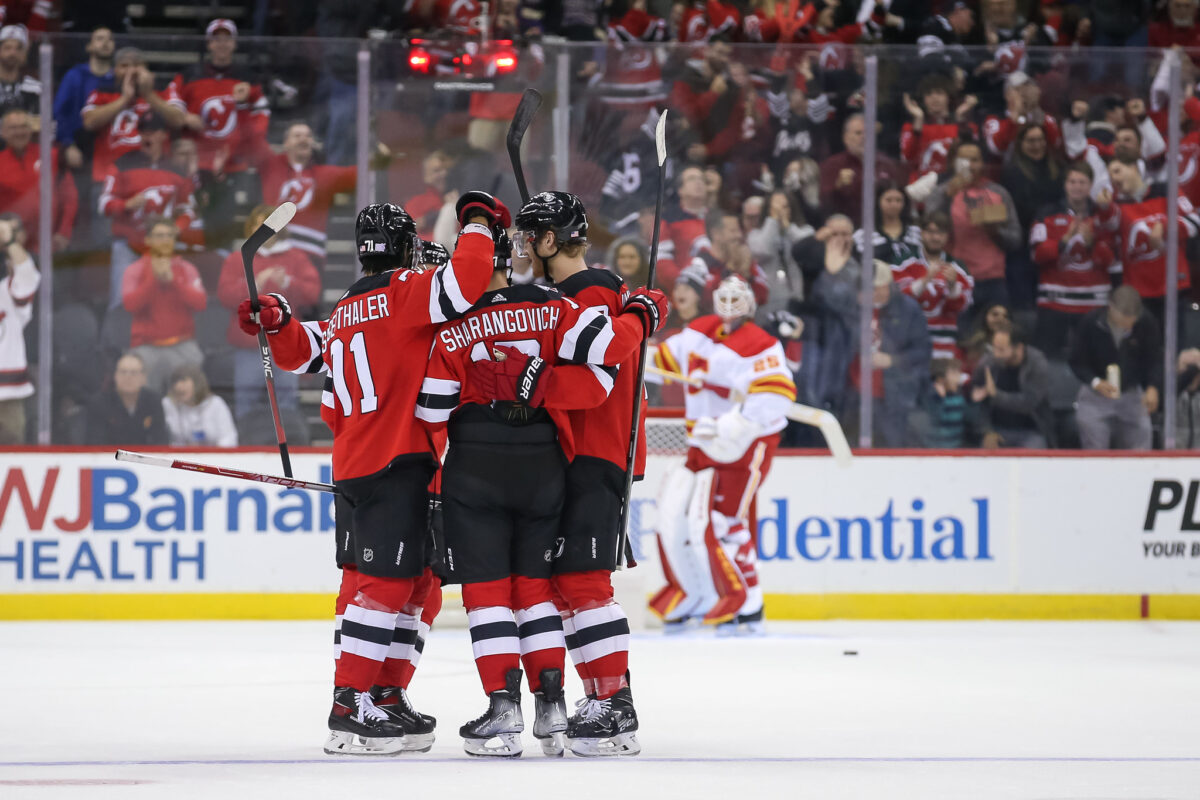 "It's huge if you can string together wins at the start of the year and give yourself a little bit of a cushion," said defenseman Ryan Graves. "I think we are eating into that cushion a little more than we would like to, but still, we are where we are for a reason. … We are just trying to find ways to win and put ourselves in a good place come playoff time."
The Metropolitan Division is arguably the most competitive in the league. One losing streak is all it takes to dash a team's playoff hopes. The good news is that it is Jan. 6 and New Jersey is still very much in the playoff picture, ranked fourth in the Eastern Conference. It's a big improvement from the last few seasons, but the Devils need to tread lightly, as a few wrong moves could cost them a playoff appearance.

As we inch closer to the halfway mark of the season, the Devils will finally have a key member of their forward group back.
What Palat Brings to the Devils
Pedigree is the first word that comes to mind when you think of Palat. He's a proven champion and has a lot to offer the Devils with his skill on the ice and his intangibles off it.
Captain Nico Hischier has not been shy about his stall mate and what he provides: "He brings a lot. He's won it all, so he knows exactly what you need to do in certain games and certain stretches," he said. "He's definitely a big part of our group, and we're happy to have him back because a lot of people look up to him and what he says. That's why we brought him in, and he is obviously a great leader for us."
Palat Makes His Return Against the Blues
Nervousness. Excitement. Butterflies in your stomach.

Those were the feelings that Palat felt ahead of his first game back from injury. He logged a little over 14 minutes of ice time, including 1:27 on the second power-play unit. The former Stanley Cup champion had two shots on goal and did not shy away from the physical part of the game, with three hits and two blocked shots.
Related: Devils' Ondrej Palat Signing Will Improve Top-6
---
Latest News & Highlights
---
"I was just trying to go out there, play hard and win battles, block shots," Palat said after the game. "I just wanted to do the little things right, especially in the first game back, not make crazy plays, just keep it simple, and I thought I did that."
Palat picked up right where he left off, playing on the top line alongside Hischier and Jesper Bratt. The former Tampa Bay Lighting forward has three goals, and two of them were assisted by his two linemates. On Oct. 20, the Devils visited UBS Arena to face the New York Islanders, and the trio combined for seven points.
"They're two great players. They're unbelievable," said Palat after that game. "… It's been great so far, and it's fun to play with them."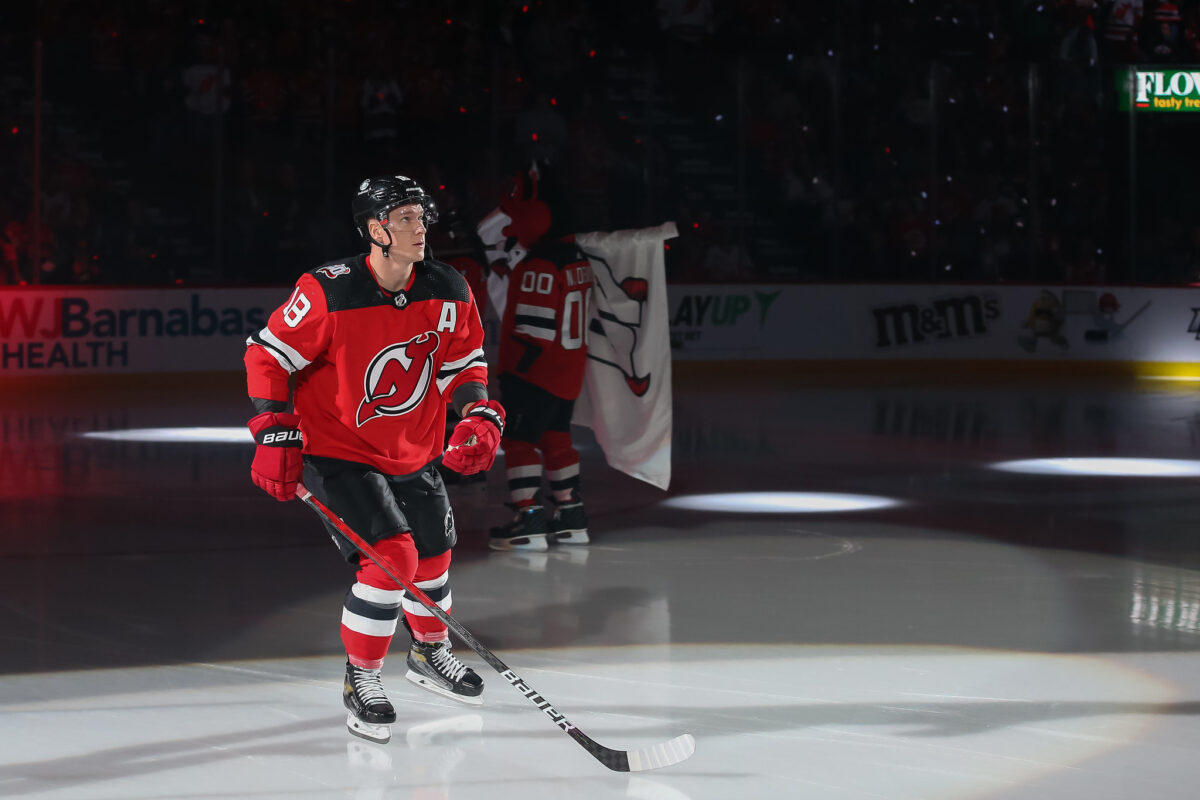 New Jersey is 3-6-1 in their last 10 and needs to find the same consistency they had at the start of the season. Palat brings grittiness and stability to the top six and leadership that can't be understated. After his first game back, he met with the media and confidently said he knows he's only going to get better.

His return could not come soon enough as the race for the playoffs heats up. The Devils' next game is set for Jan. 7 when they host the New York Rangers. It will be a big division matchup, as New Jersey can't afford to slip further down the standings. MSG Networks will have the call when the puck drops at Prudential Center at 1:00 P.M.