The NHL All-Star Game and skills competition is fast approaching, and the NHL has revealed the initial list of players that will represent their teams. The selection process was altered again as one player from every team was selected by a committee to fill 28 skater and four goaltender positions. This means seven forwards or defencemen from each division have been named already, along with one goalie.
The remaining 12 selections (two skaters and one goaltender from each division) will be voted on by fans in a Twitter vote for the first time. This process of selecting All-Stars has changed in many ways from last season when the captains were voted on by fans, hockey operations chose the rest of the team and weren't limited to choosing one player per team, and the final four players (one per division) were again voted on by the fans in a last-men-in vote.
Real All-Stars have been the best players in the league for many years until the NHL changed the format in 2016 to have at least one representative per team be at All-Star weekend. Though that appeals to every fanbase, and the goal is to grow the game, it means undeserving players might make the team while much better players are passed over. It takes away from a best-on-best tournament, which is what fans, in general, want to see.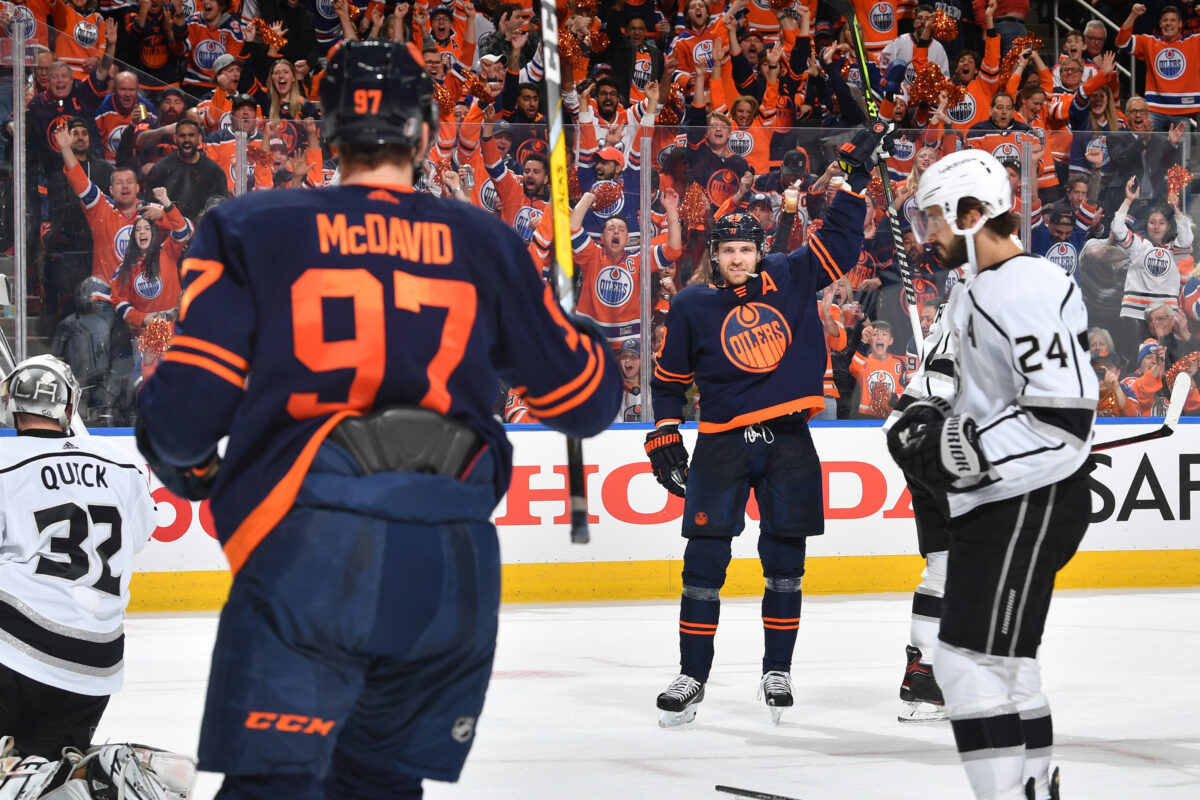 The process this season may cause at least one of the four deserving members of the Oilers to miss out on All-Star weekend. Connor McDavid was included in what was the easiest decision this season, while Leon Draisaitl, Ryan Nugent-Hopkins, and Stuart Skinner remain out for now. For one team to have all three players top the fan vote would be unlikely, so at least one of these Oilers will probably be left off.
4 Oilers are Worthy of All-Star Selections
McDavid is the obvious choice. He is the best player in the NHL and the world right now. He leads the league in goals (33), assists (42), points (75), power-play goals (14, tied), and power-play points (38). It is McDavid's sixth consecutive All-Star appearance and only three players already selected have appeared more often: Alex Ovechkin (eight), Erik Karlsson (seven), and Johnny Gaudreau (seven).
Leon Draisaitl
Here we'll look at the three players who must be voted in to attend All-Star weekend. We'll begin with Draisaitl since he is the most obvious choice to get the most fan votes. The only reason he hasn't already been selected is that the one player better than him is on his team. Draisaitl ranks 10th in goals in the NHL (22), fourth in assists (38), second in points (60), tied for first in power-play goals with McDavid (14), is second in power-play points (29) and first in game-winning goals (eight).
Related: 1 Positive for Each Oilers Player in 2022-23
---
Latest News & Highlights
---
Draisaitl has spent most of the season leading his own line, so any criticism that he is only this good because of McDavid has long since been proven false. Draisaitl has incredible puck protection and can therefore create space for himself while standing still or at full speed. This also makes him strong at cycling the puck, and he has a deadly shot. He is on pace for 46 goals and 126 points, taking into account the two games he's missed this season.
Ryan Nugent-Hopkins
Nugent-Hopkins' play may be overlooked by some, but not by those who have watched him play. The lack of discussion surrounding what he has done in his 12th season in the NHL makes me wonder if not enough people are going to give him votes to make it to the All-Star weekend.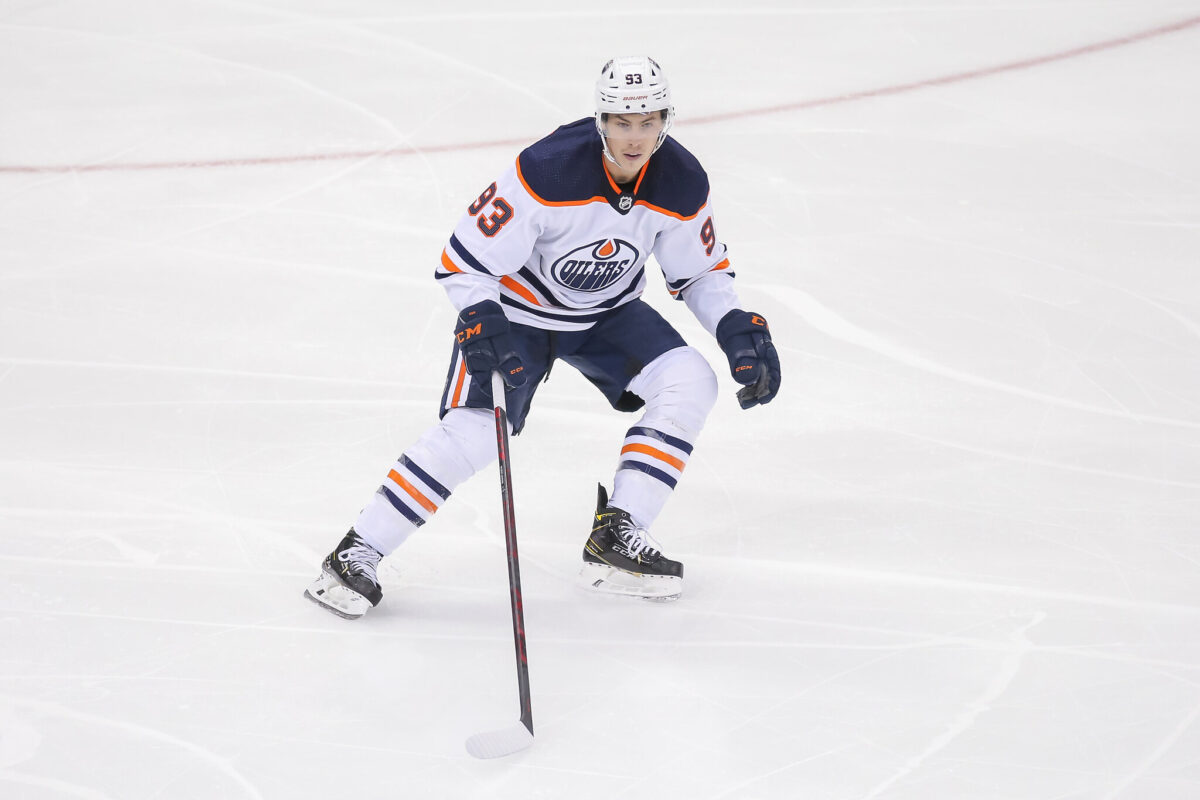 The Oilers veteran is putting together a career year, doing it mostly on the second or third line and on the power play. In 40 games, Nugent-Hopkins has 19 goals and 48 points and is on pace to shatter his career-highs of 28 goals, 41 assists, and 69 points set in 2018-19. He ranks 19th in the league in goals, 12th in assists (29), tied for eighth in points, and third in power-play points (26). But within his division, the 29-year-old is fifth in goals and assists as well as fourth in points.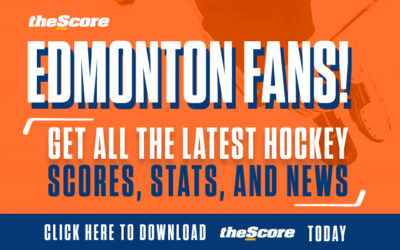 Nugent-Hopkins would be an All-Star if the selection process was the same as last season, and he will hopefully garner enough attention to be voted in by fans. The Vancouver Canucks' Bo Horvat also wasn't selected to the initial team and could get more votes than Nugent-Hopkins based on his goals this season.
Stuart Skinner
The Pacific Division really hasn't had great goaltending this season. This is in part due to the offensive talent within the division. Four of the top nine and five of the top 13 highest-scoring teams are within the division.
Logan Thompson (Vegas Golden Knights) got the initial All-Star selection, as only one goalie was chosen per division. Fans will vote on the other, and it should be Skinner. He came into the season as the backup to Jack Campbell and has assumed the role of starter over the past month or so. He has made massive saves and kept the Oilers in almost every game.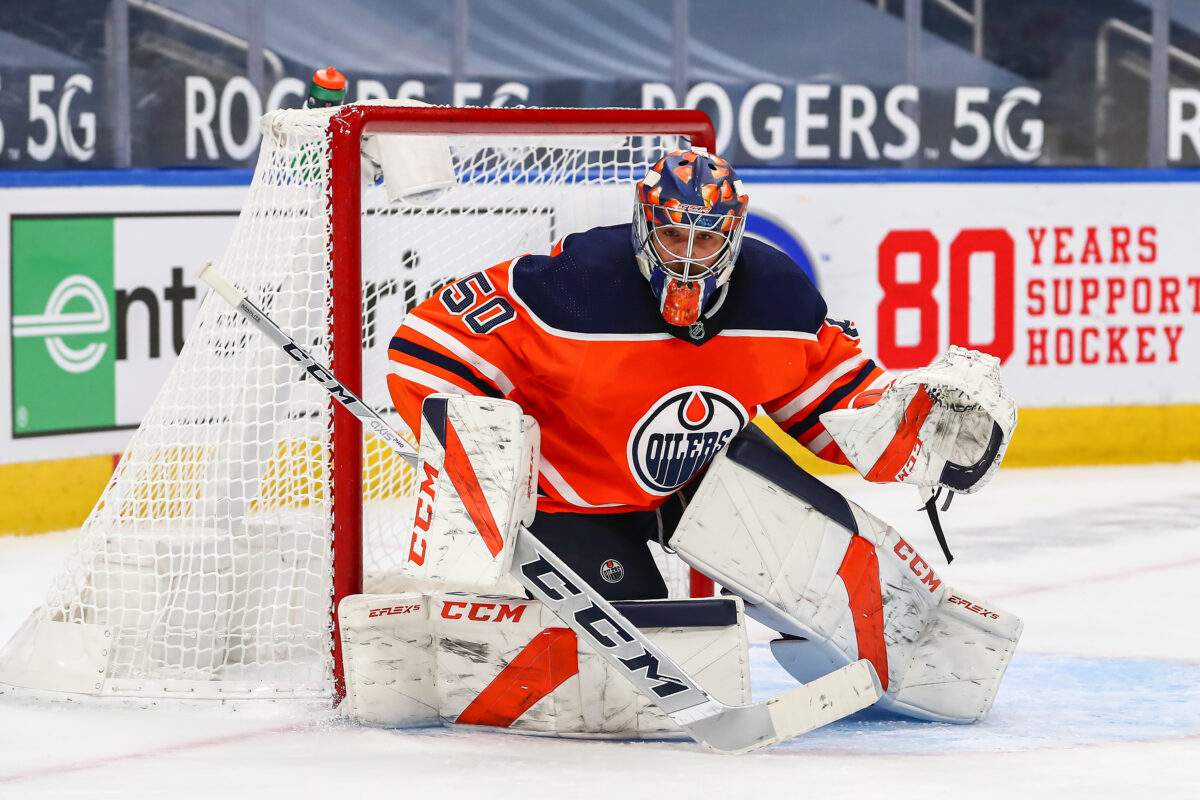 The best way to make Skinner's case for the All-Star Game is to compare him to his divisional competition. Skinner trails Thompson by a small margin in nearly every category, but much of that can be attributed to the teams in front of them. The Golden Knights have a better defensive structure and more reliable defencemen in their own end. Thompson has more wins and a better record than Skinner, with a save percentage (SV%) of just 0.001 higher. Thompson's goals saved above average (GSAA) is 8.6 to Skinner's 7.1, but Skinner has been more consistent with a quality start percentage (QS%) significantly higher. The Oilers' rookie has a QS% of .609 to Thompson's .519. A QS% higher than .600 is considered good, while .519 is between league average and bad.
As for the rest of the goaltenders in the division, Skinner has them beat. Last season's Vezina runner-up, Jacob Markstrom (Calgary Flames), hasn't reached a .900 SV% this season. The Los Angeles Kings have a team SV% of .885, and Pheonix Copley has been their best goalie with a .901 SV%. John Gibson of the Anaheim Ducks has a QS% that is above league-average but has a SV% of just .901 also because of the abysmal team in front of him. Nobody on the San Jose Sharks has a SV% above .897 other than Eetu Makiniemi, who has started one game this season. While Martin Jones has a 17-5-3 record for the Seattle Kraken, he has a .893 SV% and minus-8.0 GSAA. Lastly, the Canucks have had absolutely no help from their goalies, and Spencer Martin has a SV% of .883 and a GSAA of minus-13.6.
Nobody stands close to Thompson and Skinner in the Pacific, and it wouldn't be great for the game to see someone with a sub-.900 SV% become an All-Star with better talent available.
The Oilers will not be the only team that should have players become All-Stars that won't because of this new system, but each player mentioned above is deserving. With a little luck and support from fans, the NHL will send four members of the Oilers to Florida in February.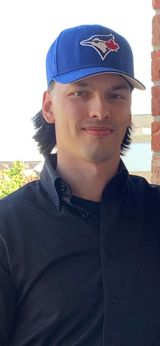 Rob Couch is a THW freelance writer covering mainly the Edmonton Oilers and Calgary Flames. He covers everything you need to know about fantasy hockey. He will also keep you up to date with NHL Stats News and trade talks.
You can find more of his work here.
Follow Rob on Twitter or his hockey account Stat Hockey for the latest articles, stats, and more.