In light of the upcoming 2023 NHL Awards and the finalists just being announced, we're going to take a look back over the past decade at players who could and probably should have won certain trophies, but lost out due to where they played (lack of exposure) or voters just making the popular choice. Let's get into it.
Ben Bishop – 2015-16 – Vezina Trophy
The first trophy snub of the past decade came in 2015-16 when Ben Bishop had an amazing season but finished second in the Vezina Trophy race to Braden Holtby. Though Holtby may have won 48 games, he was also on the Presidents' Trophy-winning Washington Capitals who finished with six more wins and 11 more points than any other team while also finishing second in the league in goals scored. Bishop on the other hand was part of the 12th-place Tampa Bay Lightning, who finished with the 13th most goals scored. That right there was a big reason for the wins differential between the two and what was seemingly the only reason Holtby won the Vezina.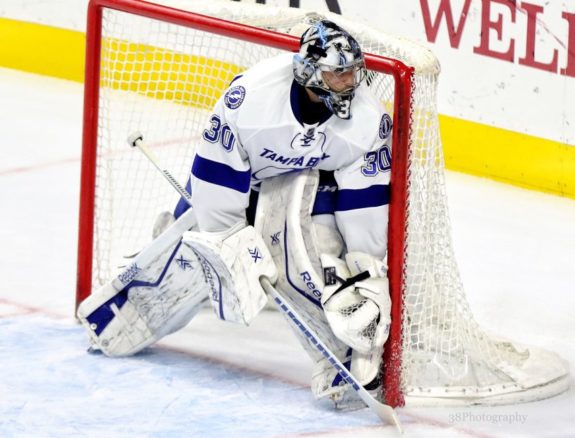 Holtby finished with more wins (48) and a higher quality start percentage (.636) than Bishop (35 wins, .617 QS%), but the former Lightning goalie outperformed Holtby in every other area. Bishop had a 2.06 goals-against average (GAA), .926 save percentage (SV%), six shutouts, four really bad starts (RBS), 19.4 goals saved above average (GSAA), and 12.2 goal point shares (GPS). Holtby came in lower at the end of the season with a 2.20 GAA, .922 SV%, three shutouts, six RBS, 12.4 GSAA, and 12.1 GPS.
Holtby winning the Vezina that season is somewhat like if Linus Ullmark were to win it this season, except he finished with the fifth-best SV% among goalies in 2015-16 instead of the best. Due to the team's offensive ability, Holtby won more games, and thus, got the vote solely off of that as Bishop was better overall. Bishop received two first-place votes for his efforts while Holtby received 26.
Erik Karlsson & Brent Burns – 2015-16 – Norris Trophy
Looking at the same year, there was some stiff competition for the Norris Trophy as there is a good argument to be made that both Erik Karlsson and Brent Burns were snubbed. The voting was much closer between the 2015-16 Norris Trophy winner Drew Doughty and the runner-ups than it was with the Vezina. Doughty finished first with 1,254 votes, Karlsson followed close behind with 1,020, and Burns took third with 619, though it should have been closer.
Doughty won solely based on his defensive play in 2015-16 as he wasn't close to being the best defenceman offensively or arguably overall. Though he did receive 93 first-place votes, 47 more than Karlsson, he also got a number of second, third, fourth, and fifth-place votes as well, proving that many thought he wasn't the best either.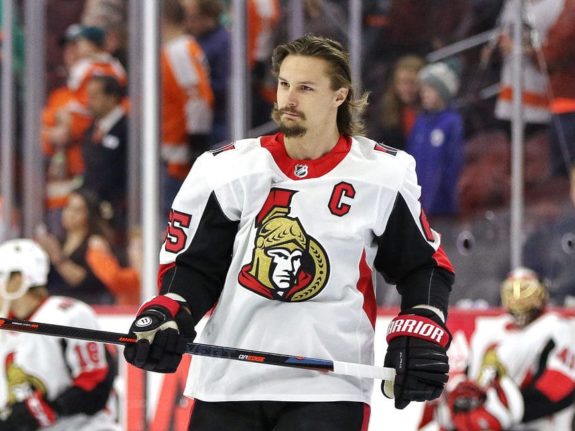 Burns finished first among defencemen in goals by a wide margin, scoring 27 with the next closest scoring 21. He also finished second in points to only Karlsson, who was a point-per-game player (82 points) and logged 29 minutes a night. Doughty on the other hand tied for 10th in goals among defencemen and tied for ninth in points. As points aren't everything, let's look at their point shares. Doughty was first with 7.1 defensive point shares (DPS) while Karlsson and Burns weren't that high.
Related: NHL's Top 5 Forward Lines of 2022-23
---
Latest News & Highlights
---
But in terms of offensive point shares (OPS) and overall point shares (PS), Karlsson and Burns led the charge. Burns had 8.8 OPS and 12.9 PS while Karlsson had 8.4 OPS and 11.7 PS. Doughty finished with 4.5 OPS (12th) and 11.6 PS (third). You decide who actually deserved the Norris that season because the voters couldn't agree. It seems like this trophy has just been awarded to the best offensive defenceman the last number of years. But even looking at the overall contributions, the winner Doughty is topped by both Karlsson and Burns.
Antti Raanta – 2017-18 – Vezina Trophy
We jump to two years later when the Vezina Trophy winner is again in question. Unlike the other three names on this list who were finalists, Antti Raanta got zero recognition for his amazing season. The major reason why was because he played on the Arizona Coyotes and they don't get a lot of eyes on them.
Raanta's first season as a starter in Arizona was incredible, and he received no first, second, or third-place votes for the Vezina. He started 46 games and had a record of 21-17-6 on the third-worst team in the NHL that season. It may not be popular to give a vote to someone on such a bad team, but his level of play was overlooked greatly considering how well he had to play on this Coyotes team. They got dominated every night and he was still able to put up the numbers he did.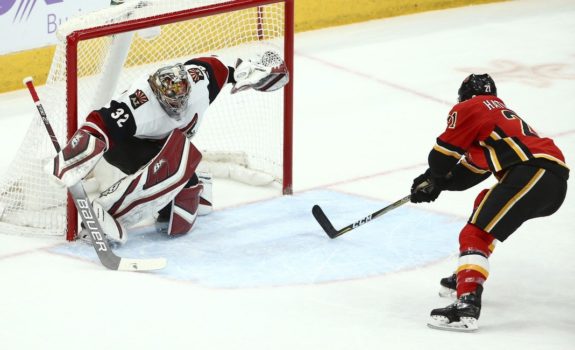 Among goalies who started at least 30 games, Raanta finished first in GAA with 2.24, first in SV% with .930, had three shutouts, a .696 QS%, and 24.8 GSAA. In the games he didn't start, the Coyotes went 8-24-6. In the games he played (47), he allowed 97 goals while the rest of the goalies allowed 159 in 36 games.
Wins were prioritized here again as all three finalists recorded 40-plus wins and were on very good teams even though Raanta bested them in stats goalies have more control over. Pekka Rinne won the Vezina Trophy with a 2.31 GAA, .927 SV%, eight shutouts, .678 QS%, and 27.5 GSAA. He deserved at least a top-two finish, but things might have been different if Raanta was on a better team or even started a few more games.
Will we see any more trophy snubs this season, whether it be one of the two trophies above or another? We'll find out on June 26.
---
---