Talk of NHL expansion is taking the hockey world by storm, and deservedly so. By expanding, not only does the NHL increase its sources of revenue, but more importantly, it helps to further grow the game in additional markets, primarily the United States.
NHL Expansion: A Brief History
Expansion itself has been a long time coming for the NHL, whose most recent enlargement came nearly two decades ago, way back in 2000 when the Columbus Blue Jackets and Minnesota Wild were added to the League as its 29th and 30th teams.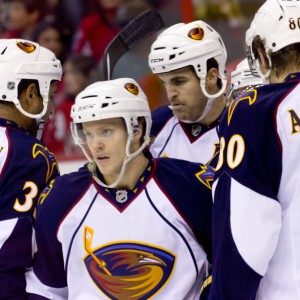 Before 2000, the NHL endured what has now become known as the expansion era, in which an incredible seven teams were added to the League within a period of eight years. The San Jose Sharks were the first of which to be named, and began play in the 1991-92 NHL season, while the Ottawa Senators and Tampa Bay Lightning were introduced the following year. One year later, the NHL continued its further expansion into American markets, as the Mighty Ducks of Anaheim and Florida Panthers began play as the 25th and 26th franchises.
However, in 1993, change of a different kind was in the air, as the Minnesota North Stars relocated to Dallas, where they became the Dallas Stars. The lock-out of 1994-95 forced additional relocations, as the Quebec Nordiques moved to Colorado and the Winnipeg Jets headed south to Phoenix, Arizona. The next year in 1997, the Hartford Whalers moved to Carolina to become the Hurricanes.
Expansion resumed in 1998, when the Nashville Predators franchise was announced, followed by the Atlanta Thrashers. Next came the Blue Jackets and Wild as previously mentioned, which capped an impressive period of League expansion.
Modern NHL Expansion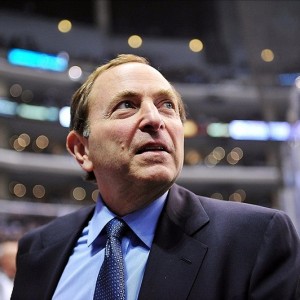 On July the 6th of 2015, the NHL indicated its interest in potential expansion, making an application available to parties or individuals interesting in securing a League franchise. In total, the NHL received 16 requests for an application, of which those based out of Quebec City and Las Vegas were undoubtedly the most feasible.
Most recently, the NHL announced that a formal decision regarding potential expansion would be made prior to the quickly approaching 2016 NHL Entry Draft, scheduled to be held from June 24th-25th at the First Niagara Center in Buffalo. While there could certainly be two new teams announced, it has become increasingly likely that the NHL will choose to first expand to Las Vegas, meaning a 31 team League could be operated as soon as the 2017-18 season.
However, prior to a potential expansion team(s) being introduced to the NHL, the League would first have to conduct an expansion draft in order to generate a roster for a potentially new team.
Expansion Draft Specifics
In completing an expansion draft, the NHL would provide a specific outline for respective General Manager's to follow in terms of protecting their current roster players.
Expansion draft potential. Each team has option of protecting 3d, 7F and I goalie or 8 skaters +1 goalie. Expansion determined before draft

— Darren Dreger (@DarrenDreger) March 16, 2016
Further, prospects, or players who have played less than two seasons of professional hockey as of the 2016-17 campaign, whether it be AHL or NHL, would also be exempt from selection and would not need to be protected. In addition, players with no trade, or modified no trade clauses, will likely be able to choose whether to accept being claimed by an expansion team, similar to an ordinary trade, yet this of course has all yet to be determined.
Projection Fun
This is where the fun begins.
Las Vegas, as mentioned, is the odds on favorite to be named as the newest NHL franchise in League history. With their arrival in the League slated to come in time for the 2017-18 season, an expansion draft will have to take place in order to fulfill their roster, most likely prior to the 2017 NHL Draft.
So, why not project what a new expansion team in Las Vegas' roster could look like?
For this projection, a roster will be generated following the rules stated above, in which each team is able to protect seven skaters, three defensemen and one goalie. Further, no players with less than two years of professional experience can, or will be selected. As a result, a total of 30 players will be selected, of which I will attempt to project into a potential Las Vegas lineup.
Lastly, it is important to mention that this roster projection is based on current League rosters as of March, 2016.
Forwards:
Centers:
1 – Mike Fisher (NSH)
2 – David Desharnais (MTL)
3 – Nick Bonino (PIT)
4 – Jay McClement (CAR)

Kevin Hayes would be one of Las Vegas' top players. (Kim Klement-USA TODAY Sports)
Left Wing:
1 – Antoine Roussel (DAL)
2 – Alexander Burmistrov (WPG)
3 – Blake Comeau (COL)
4 – Patrick Maroon (EDM)
Right Wing:
1 – Kevin Hayes (NYR)
2 – Brett Connolly (BOS)
3 – Cal Clutterbuck (NYI)
4 – Trevor Lewis (LA)
In reality, if the potential Las Vegas franchise was to feature these forwards in their lineup, it is safe to say that in no way would they lack offensive punch or depth. While there is no true star forward listed above, those selected combine to feature an incredible mix of size and skill, characteristics which would bode well as a likely Western Conference team.
Defense:
1 – Carl Gunnarsson (STL)

Carl Gunnarsson could head an expansion franchise's deep blue-line. (Amy Irvin / The Hockey Writers)

1 – Matt Carle (TB)
2 – Marc Methot (OTT)
2 – David Savard (CLB)
3 – Marco Scandella (MIN)
3 – Trevor van Riemsdyk (CHI)
Similar to at forward, Las Vegas could also feature an impressively deep defensive core, marked mainly by a number of defensively sound, stay at home defensemen. Further, there could also be a good mix of players both veteran and young, which would allow the franchise to not only be competitive off the bat, but remain so in the near future, rather than fade into irrelevance such as expansion teams have in years passed.
Goaltending:
1 – Frederick Anderson (ANA)
2 – Jonathan Bernier (TOR)
In goal, an expansion Las Vegas franchise would be fortunate to begin play with something a number of pre-existing NHL teams continue to lack, and that is a legitimate starting goaltender. Frederick Anderson has been in a long battle with John Gibson for the definitive starting role in Anaheim, yet, considering Anderson is a full four years older than Gibson, in all likelihood the Ducks future will revolve around the play of Gibson.
Extras:
Boyd Gordon (ARI)

Despite his value, Tom Wilson could be drafted in an expansion. (Tommy Gilligan-USA TODAY Sports)

Jake McCabe (BUF)
Jyrki Jokipakka (CAL)
Tomas Jurco (DET)
Dave Bolland (FLA)
Tyler Kennedy (NJ)
Michael Raffl (PHI)
James Reimer (SJS)
Linden Vey (VAN)
Tom Wilson (WAS)
Given an expansion franchise must select one player from each team, there is a highly skilled group of players who will ultimately be selected which will have to battle for a full-time roster spot. In selecting the extra players for Las Vegas, or those not in the immediate lineup, there was a surprising number of promising young players likely available for selection.
Namely, those such as Tom Wilson, Linden Vey, Tomas Jurco and Jake McCabe, who would provide an expansion team with a pool of highly talented young prospects. On the other hand, players such as Boyd Gordon, Dave Bolland and Tyler Kennedy would be able to immediately step into the lineup in case of injury, so too would James Reimer in goal.
Don't Forget…
One fact which is extremely important to remember is the potential for players drafted at the 2017 NHL Draft to be in Las Vegas' lineup come opening night. In the past, expansion franchises have typically been awarded a relatively high first round pick, and one which could certainly be in the lineup come opening night 2017. In the past, most recently in 2000, the Wild and Blue Jackets were awarded the third and fourth overall picks, selections they used to draft Marian Gaborik and Rostislav Klesla.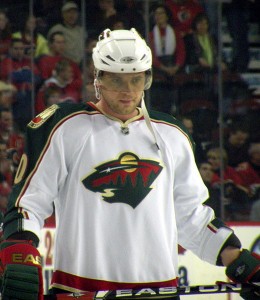 According to Elliotte Friedman, in the 2017 Draft, an expansion team(s) would likely pick in the same range, yet definitely no higher than third overall. As such, the potential would remain for Las Vegas to add a significant young roster player, whose contract would be less financially imposing than a number of those on the projected roster.
Cap Crunch
The final important aspect which must of course be considered is the NHL Salary Cap.
In 2015-16, the NHL set the cap at $71.4 Million, while the floor was $52.8 Million. Come 2016-17, the cap is once again expected to rise, with Gary Bettman offering an initial estimate of $3 Million greater than in 2015-16. As such, the cap would come in around $74 Million, give or take a variety of factors such as the state of the Canadian Dollar, and whether or not the NHLPA decides to initiate its five percent escalator, which would further increase the cap.
Based on 2015-16 player cap hits, the Las Vegas roster projected above would carry a cap hit of $56.7 Million, and would come in just above the floor. Come the 2017-18 season, it is safe to say that this potential roster, and the respective cap hits of each player, would combine to see a Las Vegas franchise come much closer to the cap floor than the $3.9 Million gap as seen above. However, if the cap, and simply reaching the cap floor, did become an issue, there is a chance that the NHL could be lenient towards an expansion team(s) in their first season of play.
---
What are your thoughts? Comment your perspective below!