Less than a week into the 2017-18 NHL season, fans across North America have already witnessed five hat tricks. As a result, economists are projecting that fans will completely run out of hats by December.
It's been the NHL's goal to increase scoring, and that's certainly what's happened over the first four days of the new season. Four players—Connor McDavid, Wayne Simmonds, Brandon Saad, and Alex Ovechkin (twice)—popped home three goals in a game, bringing an avalanche of headwear upon the ice. And because of this, we'll see major economic implications.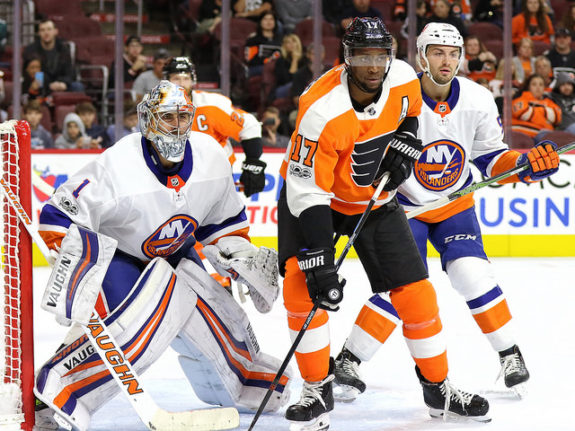 More Hat Tricks, More Hats Needed
With so many hats thrown on the ice, fans have needed to replace them for the next game. Haberdasheries have already seen a boost in sales, including a few in Ovechkin's neck of the woods.
Local Lids store owner Justin Rousseau has been welcoming Capitals fans looking to replace their headwear after Ovechkin's pair of hat tricks.
"Business has been great!" said Rousseau. "I had one guy come in after taking a road trip to Ottawa for the season opener and stop by again after the Montreal game at home."
"I've sold him three hats in a week. Yet, for some reason, he keeps saying no to a membership card," recounted Rousseau.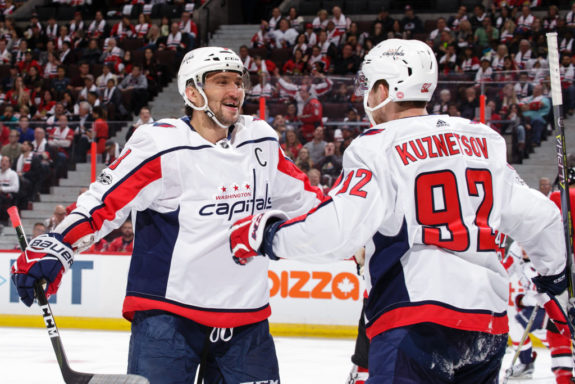 It's not all rosy for store owners, however.
"With all of the purchases, we're struggling to keep up with the demand," Rousseau explained. "People want Caps hats and we simply don't have anymore – I can't sell them Redskins hats."
This constant expenditure of hats and not enough supply to keep up with the demand means fans will simply run out of headwear to heave onto the ice at some point.
What the Fans are Saying
With so many hat tricks, NHL fans have loved the increase in scoring, even if it means losing their hat. Capitals fan Kyle Sullivan was at the game in Washington in which Ovechkin recorded four goals and prompted thousands of hats to rain down.
"When someone gets a hat trick, we just go into a frenzy," Sullivan said. "Everyone wants to do their part and throw a cap on the ice – it's tradition!"
Some take it a little too far, and Washington's eagle mascot Slapshot even got involved.
Hat Trick @ovi8! #CapsHabs pic.twitter.com/lhLyFLmoM7

— Slapshot (@Caps_Slapshot) October 8, 2017
"This guy in our section didn't have a hat, so he tried to rip the costume head off of Slapshot," Sullivan recalled. "Slapshot got away, but it would have given 'bald eagle' a brand new meaning."
If and when fans do throw their hat on the ice, NHL teams typically allow them to retrieve it within a few days of the game. Some players even keep hats as a trophy recognizing their hat trick.
Impact on the Economy
Apart from hat stores blowing sales projections out of the water, this trend of hat tricks and tossing headwear has had other reaches. Local charities have received huge shipments of unclaimed caps and physical therapists have been booked up in D.C., Chicago, and Edmonton.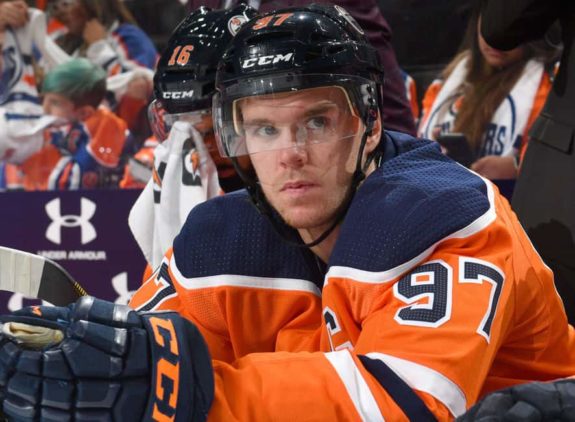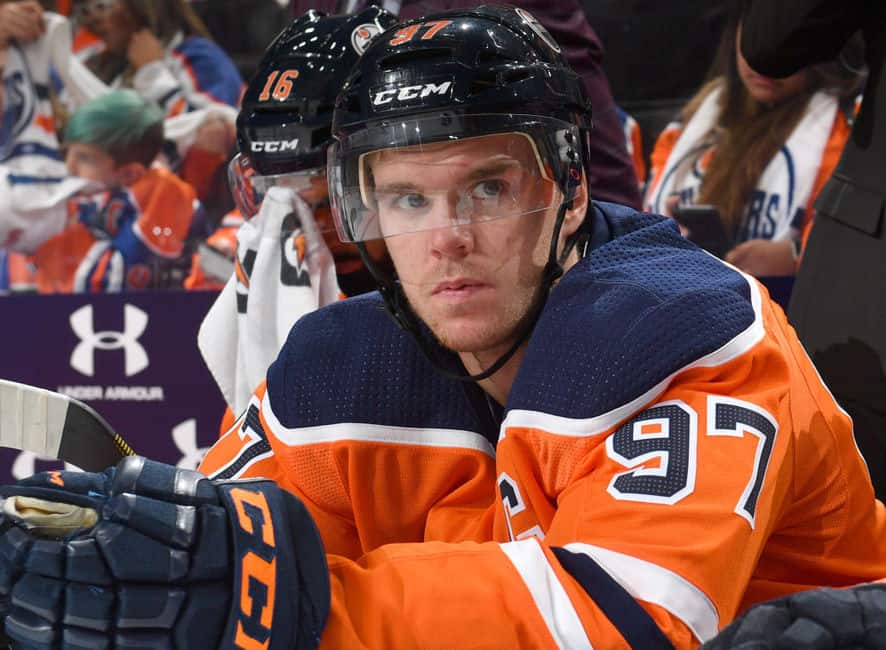 Why physical therapists? With all of the hat-throwing, dozens of fans have come down with tennis elbow. The constant backhand motion of frisbeeing caps onto the ice has taken its toll on many. As a result, these fans have been seeking out and filling up the schedules of physical therapists in the three metropolitan areas.
If NHLers continue this trend of lighting the lamp frequently, these physical therapists will receive more and more clients. In addition, the continuation will send the North American hat economy into a crisis. And with winter coming, what will fans wear to keep their heads warm? That's just something they'll need to consider when a player from their favorite team scores his third goal of the game.
*Relax. It's satire.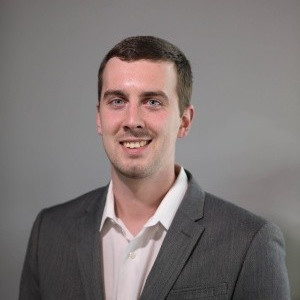 Tony Wolak is based in the Washington D.C. area and covers the Detroit Red Wings for THW. As a former junior and college hockey player, Tony has a unique perspective on Red Wings topics.