Early reviews are in on the 2017-18 Detroit Red Wings: They're hungry and out to prove last season was a fluke.
Detroit opened up Little Caesars Arena with a gutsy 4-2 victory over the Minnesota Wild after blowing a 2-0 lead. Henrik Zetterberg capitalized on a loose puck to put the Red Wings up for good in the third period and Martin Frk launched a howitzer past Minnesota's Devan Dubnyk to pad the lead.
On Saturday night, Detroit traveled to Ottawa to take on the Senators. The NHL's mandate to crack down on slashes and faceoff cheating was apparent, as the two teams combined for seven slashing calls and at least one player was kicked out of just about every faceoff. Deadlocked at one after overtime, Frans Nielsen scored the lone shootout goal and Jimmy Howard shut the door on three Senators shooters to seal the win for the Red Wings.
Detroit's two early-season victories have had a few common themes. In addition, these takeaways represent different, better hockey than what was displayed by the Red Wings last season.
Howard Saves the Red Wings
Though Howard had a solid season for Detroit last year, he's already looking stronger this season. Plus, he's actually getting (some) goal support.
In the season-opener, Howard looked dialed in against the Wild, especially while shorthanded. Many of his 37 saves were difficult – Detroit was under siege for long stretches of time. In addition, Howard's positioning and save selection choices were on point.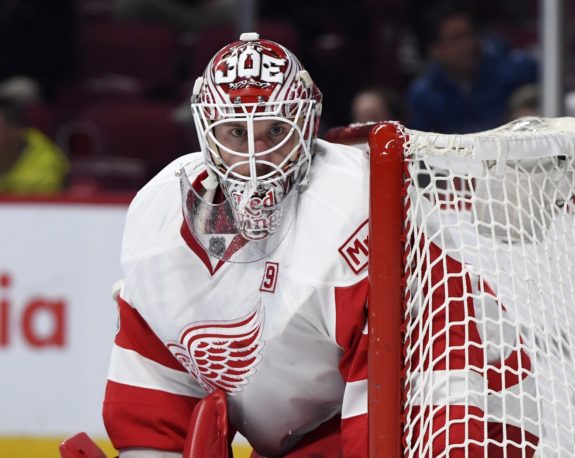 Minnesota made a priority to set up behind the net often, so Howard needed to track the puck well as the Wild moved from high-to-low, then low-to-high. He saw through and around screens effectively at even strength and on the penalty kill as well. Finally, Howard was efficient with his crease movements and looked very controlled in net.
It was much of the same for Detroit's goaltender when the Red Wings traveled to Ottawa. The only goal he gave up was off a deflection following a turnover and scramble. The Senators had plenty of chances, but Howard stood tall throughout.
Speed Kills
Another takeaway from opening night was Detroit's team speed. It may have been first-game adrenaline, but the Red Wings were constantly buzzing against the Wild. Gustav Nyquist, Mike Green, Dylan Larkin, Trevor Daley, and others flew up and down the ice to create chances.
In addition to their foot speed, Detroit's decision-making and passing were also noticeably quicker. Their second power-play goal was solid evidence of that.
As Minnesota and Ottawa broke the puck out, Detroit's forecheck was more aggressive (and successful) than what we've seen in the past. Since the defense isn't the strongest, it made sense to do whatever possible to prevent their opponents from setting up shop in Detroit's zone.
If the Red Wings are going to continue their winning ways, they'll need to maintain their team speed. They're not the most talented, but working harder and faster than more skilled opponents will level the playing field.
Penalty Kill Clicking
There is plenty of room to improve with regard to taking penalties, but the Red Wings have had a strong penalty kill to bail them out early on. Opponents have yet to score on 11 power-play opportunities against the Red Wings thanks to good positioning, timely saves, and plenty of blocked shots.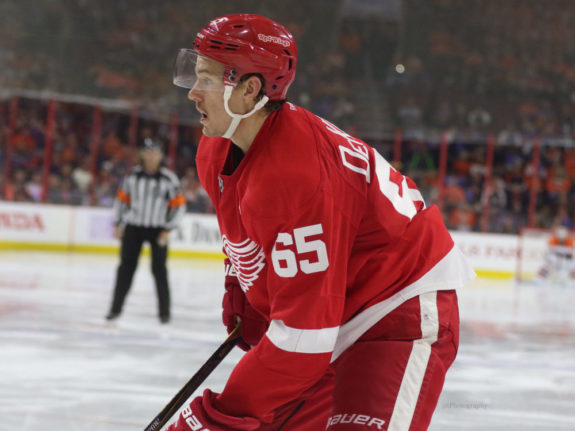 Detroit's penalty killers have limited chances, but Howard's strong play has been the main reason for their overall success. There were a few quality chances given up, but the veteran was able shut them down on all occasions. His efficient crease movements haven't allowed shooters to see wide open views of net so far.
Howard's defense does deserve a little bit of credit. They've closed off passing lanes near the net playing tight to the crease. Detroit's defenders do need to improve on clearing the puck when gaining possession. There have been a few too many turnovers in the defensive zone.
What do you think of the Detroit Red Wings so far? Comment below with your thoughts.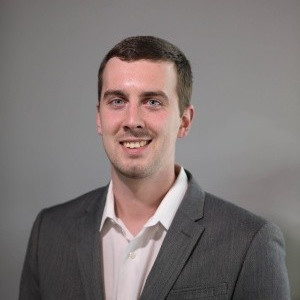 Tony Wolak is based in the Washington D.C. area and covers the Detroit Red Wings for THW. As a former junior and college hockey player, Tony has a unique perspective on Red Wings topics.