There's good news and bad news if the Edmonton Oilers win the right to pick in the top three on April 30th. The bad news is that fans in 29 other markets will grumble that the Oilers got another high pick. The good news is that there are many possibilities that open up.
Many experts and scouts have this year's draft deemed the Auston Matthews draft. Many expect that he would go first overall this June. I'm not so sure that's entirely the case if the Oilers win the lottery. This is why teams must ring Edmonton's phone off the hook if they win the lottery.
Matthews is a center. The Oilers already have two really good centers on the team in Connor McDavid and Leon Draisaitl. Do they draft another center given who's already there? Sure, I suppose you could given Matthew's talent and potential. I'm not sure having all three on the team together is the best idea. If so, you initially ignore a more pressing need the team has. That is defense.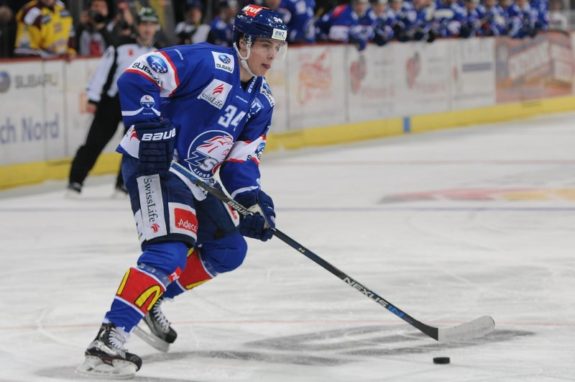 Edmonton has many different approaches they could use if they land the coveted top-overall pick. I will break down different possibilities one-by-one for you here.
They Can Draft Matthews
This is what many think the Oilers would do if they win the top pick. Again, not so sure this is the best thing for them. Center is not the problem anymore. Don't get me wrong. A 1-2 punch of McDavid/Matthews is amazing on different levels. So what would that mean for Draisaitl? Does he become your third center? Do you move him to the wing? Even more extreme, would you consider trading him? It's a good problem to have, but personally, I'd explore other options.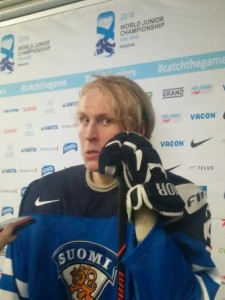 They Can Draft Laine/Puljujarvi
Another plausible situation, especially if they land the second or third pick, is to draft either Patrik Laine or Jesse Puljujarvi. Considering both are right-wingers, I feel they're better fits for the Oilers. Put either of them to the right of McDavid or Draisaitl, and you have the making of a great line.
Considering that the Oilers have Taylor Hall and Jordan Eberle still, you wonder if one of the Finns become an Oiler, does that open the door for a Hall or Eberle trade? In this scenario, I'd keep Hall with Draisaitl and deal Eberle for defensive help. No matter what, there are many ways this situation could work itself out.
They Can Draft The Best Defenseman Available
Given their need on the blue line, the Oilers would love to grab a top defenseman with their first pick. Whether that player is Jakob Chychrun or Olli Juolevi, each can become a staple for the Oilers for many years.
The issue with this is that each player is likely still on the board around the fifth pick. If the Oilers have the top pick, I'd see what teams are willing to offer you. To trade up to draft Auston Matthews, could net you a package of talent that is ready now. If that means getting a top defenseman who can immediately step into the lineup next season, and you still get a top five pick out of it, you make this move. Having Connor McDavid allows you to do this if this is the direction they go.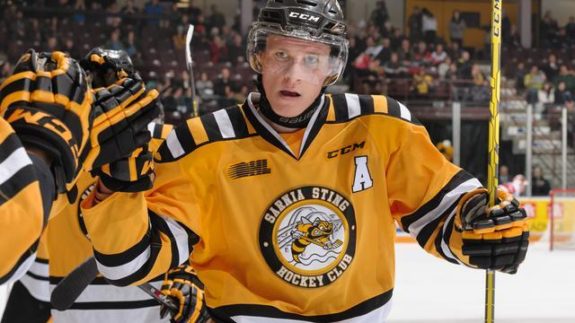 Even if the Oilers win the second or third pick, I'd still call them to see what they're looking to do. If they really want to address their defense, they will look at all possibilities. Savvy teams could work their way into the top three by making a deal with Edmonton. That's why on draft lottery night, teams need to have Edmonton's phone number at the top of their speed dial list.
Edmonton has a major need for defensive help. The top-three projected picks are all on offense. The conditions are right for the Oilers to trade down if the opportunity arises. This makes them the team to watch at the draft if they land in the top three.