In today's News & Notes, Auston Matthews has been placed on the injured reserve, the NHL has announced a new partnership and Torey Krug is likely to make his season debut.
Matthews Placed on Injured Reserve
The Toronto Maple Leafs will be without Matthews for at least four weeks as the 21-year-old is suffering from a shoulder injury. The ailment won't require surgery but will take about a month to recover and Matthews has been placed on the injured reserve as a result.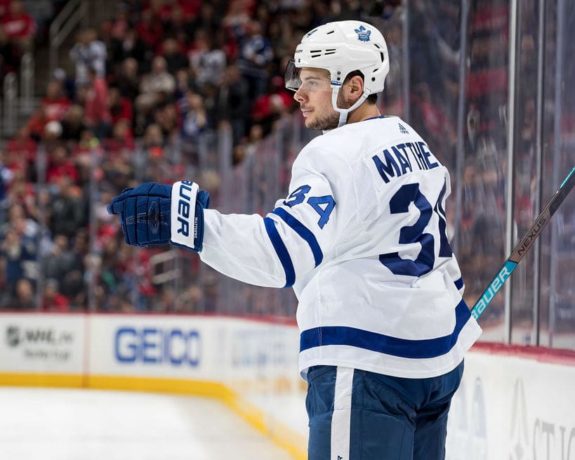 Matthews was off to the best start of his career with an impressive 10 goals and 16 points through 11 games to start the season. While he isn't likely to keep that pace up for an entire season, he still would have been well on his way to score more than 40 goals for the first time in his career.
Related: Matthews Out 4 Weeks
As it stands, he's scored 40 goals and 34 goals in his first two seasons respectively and even with a month of action missing from his 2018-19 campaign, a similar statistical season is well within his reach thanks to his hot start and tremendous skill as a player.
NHL and MGM Join Together as Partners
The NHL and MGM Resorts have announced a partnership that will make MGM the official sports betting partner of the league. This is the first such partnership that the NHL has developed and will benefit both sides due to the financial benefits that will come along with the deal as well as the exposure both will receive.
Related: NHL and MGM Resorts Announce Sports Betting Partnership
Below is a statement from Gary Bettman from his press conference announcing the partnership:
"The new sports betting landscape presents a unique opportunity for fan engagement utilizing technology and data that are exclusive to our League," Bettman said. "As a leading global gaming operator and entertainment company, MGM Resorts is the perfect partner for us to begin our transformative entry into this space. Fan engagement, technological advancement and innovation are paramount to our progressive approach and will be at the forefront of everything we do."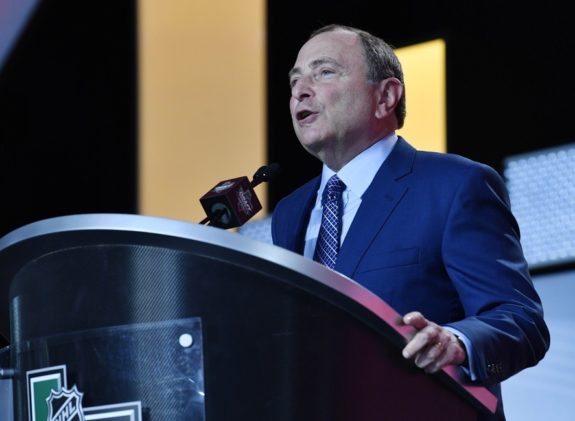 MGM Resorts Chairman and CEO Jim Murren had the following to say at the same press conference:
"We couldn't be more excited to enter into this historic partnership with the NHL," said Murren. "The League is home to some of the most exciting action in sports, and we are thrilled to join with them to create new immersive and exhilarating experiences for hockey fans. Combining MGM Resorts' world-class sports betting operations and technology with the NHL's top-level competition, iconic brands and cutting-edge data will further transform the rapidly growing sports betting marketplace and solidify our position at the forefront of the industry."
Torey Krug Likely to Make Season Debut
The Boston Bruins are expected to get Krug into their lineup for the first time this season. The veteran defender was injured in a preseason game in September that left him in a walking boot. The injury, fortunately, was unrelated to the broken ankle that he sustained during the postseason that kept him out of action for the offseason.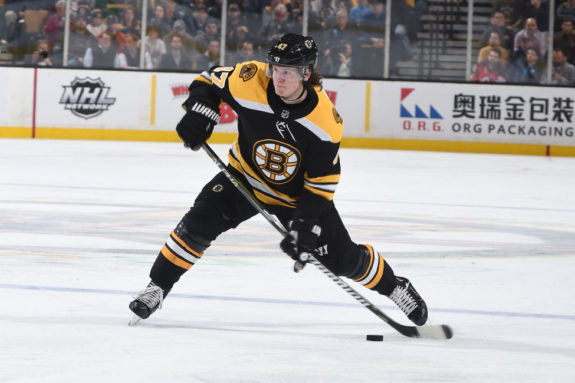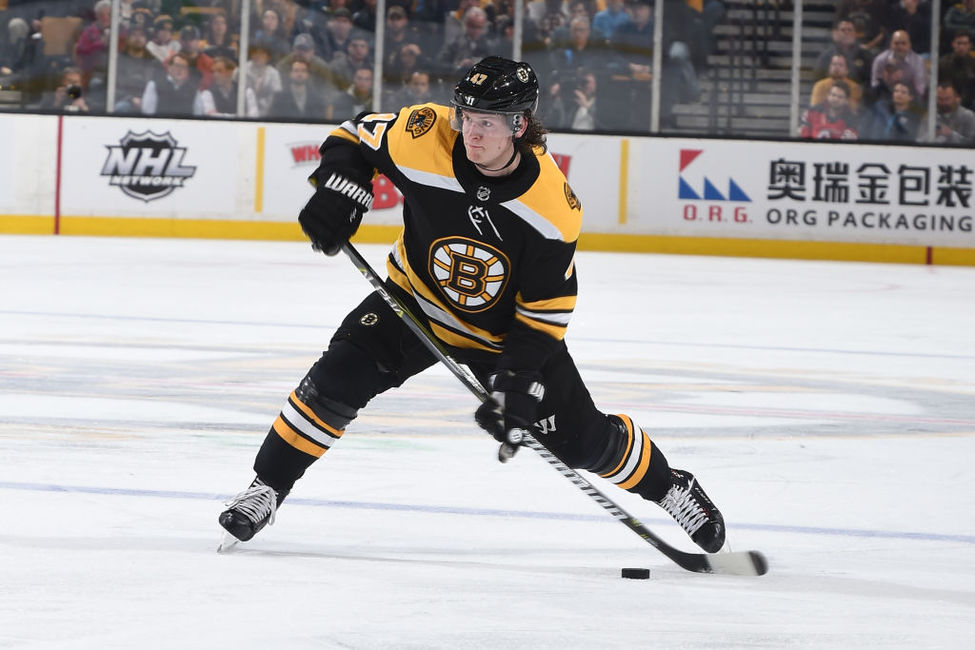 Krug led all Bruins' defenders in 2017-18 with 59 points in 76 games. The 27-year-old also ranks fifth in shots on goal, seventh in power play points and 13th in total points among defenders in the last five seasons. The Bruins have dealt with a number of injuries on the back-end and while Krug is getting back into action, Matt Grzelcyk is expected to be out of the lineup due to an injury. The team is also dealing with injuries to Charlie McAvoy, Kevan Miller and Urho Vaakanainen on their blue line.
The Bruins recalled both Colby Cave and Jeremy Lauzon on emergency recalls as a result.
Brandon Share-Cohen has covered the NHL and various professional sports for seven years. Working with The Hockey Writers, Brandon works extensively on covering the Boston Bruins in addition to his role as the News Team Lead.