The hardest division to predict for the 2018-19 NHL season might be the Pacific Division. There's plenty of star power amongst the eight teams, but that being said, there's plenty of wildcards as well. Health is a crucial component for many teams in the Pacific, but the Vegas Golden Knights proved last year that even with injuries, sometimes all you need is a little magic and Lady Luck on your side.
So in putting together this year's preview of the Pacific Division, we've looked at each team, their strengths, weaknesses, and biggest question mark heading into the season. So why is the Pacific Division proving to be so unpredictable?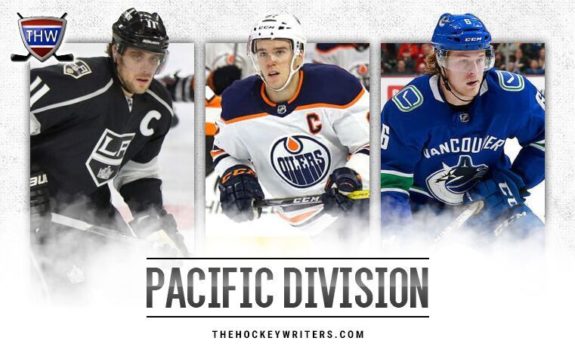 With an offensive stud in Clayton Keller and a goalie that stood on his head last year (Antti Raanta), the Arizona Coyotes are proving they might be able to give some teams a run for their money. The Anaheim Ducks were dealt a massive blow with some of their injuries, but with Rickard Rakell's emergence, a deep defense, and a world-class goaltender in John Gibson, anything is possible.
No team altered their roster more than the Calgary Flames who are hoping the additions of Noah Hanifin, Elias Lindholm, and James Neal propel them back into the playoffs. Then there's the Edmonton Oilers who have been like Jekyll and Hyde over the past two years. We've seen them at their best, and we've seen them at their worst. In 2018-19 will we finally see what the Oilers are made of?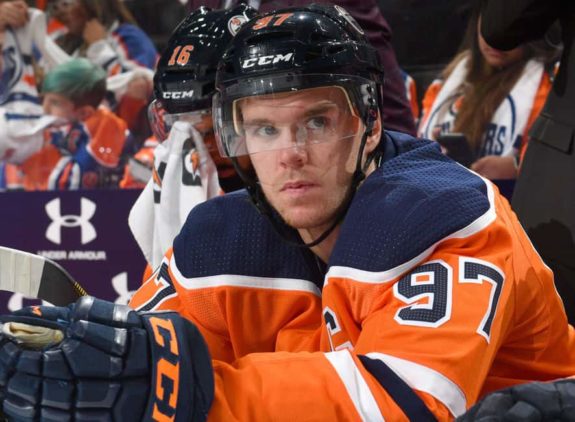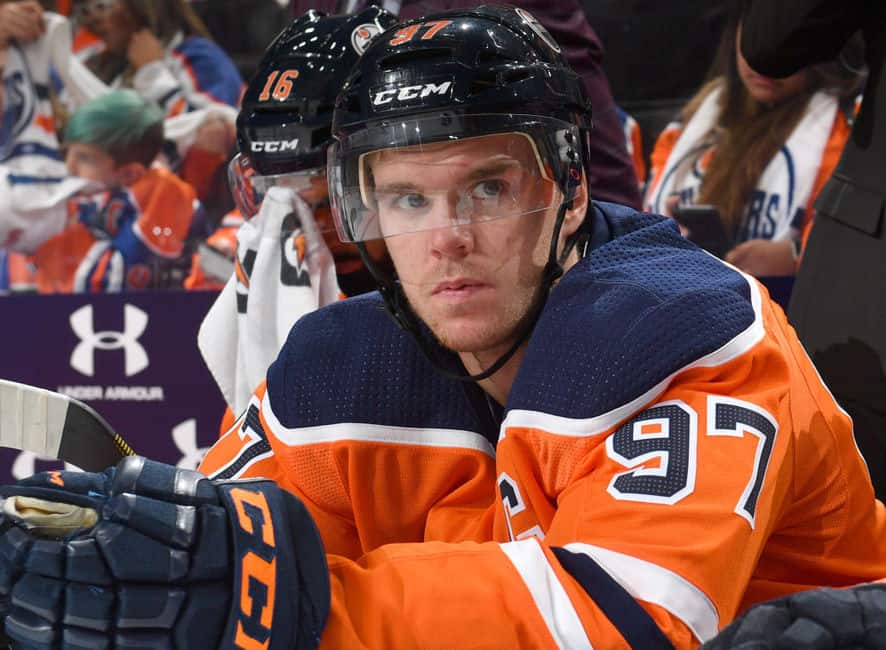 What about the Los Angeles Kings? Will the addition of Ilya Kovalchuk be the move that proves to be a difference maker for a club that was swept in the first round a year ago? The San Jose Sharks shocked the hockey world when they landed Erik Karlsson, and that's made them an instant Stanley Cup favorite in the Western Conference.
The Vancouver Canucks are in full rebuild mode after seeing two franchise cornerstones in Daniel and Henrik Sedin ride off into the sunset. Lastly, many are chalking up Vegas' 2017-18 season as lucky, but don't be so sure now that they've added Max Pacioretty.
So let's take a deep dive into the Pacific Division, and how the standings might shake out.
Anaheim Ducks
2017-18 Record: 44-25-13 (101 points)
Last Season Finish: 2nd in Pacific, 5th in Western Conference
Notable Additions: Brian Gibbons (LW), Luke Schenn (D), and Andrej Sustr (D).
Notable Subtractions: Francois Beauchemin (D), Antoine Vermette (C), and Kevin Bieksa (D).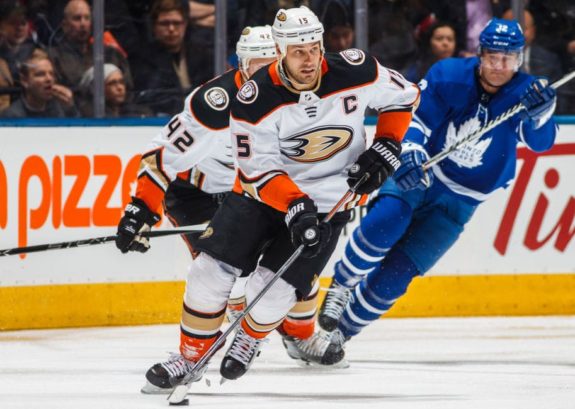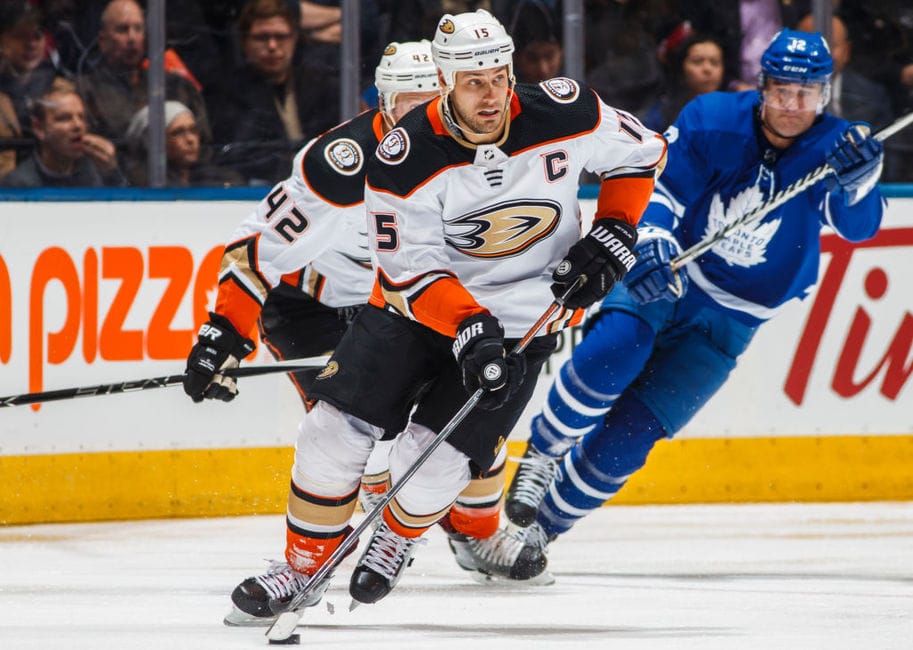 The Ducks are coming off a first-round sweep courtesy of the Sharks. Coming into 2018-19 this is more or less the same club they had a year ago, but with some injuries that might put them on the outside looking in. Anaheim is riding high on six straight playoff appearances, with the last five being 100-points or better. With Corey Perry out for five months and no definitive timetable for Ryan Kesler or Patrick Eaves, a lot is riding on Ryan Getzlaf and Rickard Rakell.
Related: Ducks Don't Need to Panic Yet
Rakell became the first Duck since 2003-04 not named Getzlaf, Perry, or Teemu Selanne to lead the club in scoring (last was Sergei Fedorov). If the Ducks are going to come anywhere close to sniffing a playoff spot in a top-heavy Pacific Division, they'll need more of the same from the 25-year-old. Rakell is fresh off a career year that saw him post 34 goals and 69 points. Another 60-point season from Getzlaf and a 50-point year from Adam Henrique might not be enough for Anaheim.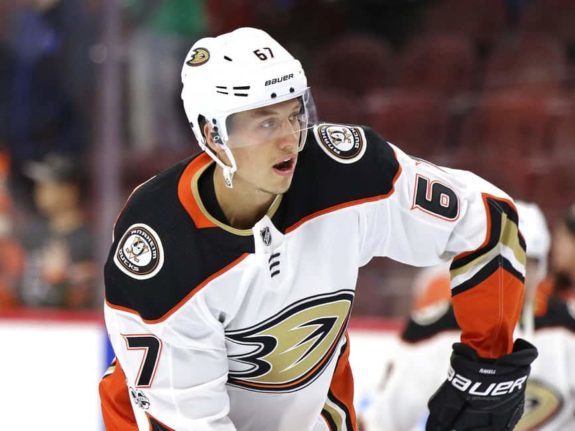 It's time for the supporting cast to step up with Jakob Silfverberg, Ondrej Kase, Andrew Cogliano, and Nick Ritchie chipping in. On the backend, this might be one of the more talented blue lines in the division on paper. Cam Fowler, Hampus Lindholm, Brandon Montour, and Josh Manson are a mobile core that should be able to provide some scoring from the back end. With John Gibson in net, anything is possible. If he gets hot, look out.
Related: Ducks Have Future Core With Help From Maple Leafs
All in all, health is a big concern for the Ducks who haven't made any significant additions to their top six or the roster as a whole. Brian Gibbons, Luke Schenn, and Andrej Sustr are the highlights. Francois Beauchemin, Antoine Vermette, Kevin Bieska, and Jason Chimera are the key departures. With all that being said, two key pieces to spark the club offensively might be the two rookies Sam Steel and Troy Terry.
Prediction: 6th in Pacific Division
Arizona Coyotes
2017-18 Record: 29-41-12 (70 points) | Last Season Finish: 8th Pacific
Notable Additions: Michael Grabner (LW), Alex Galchenyuk (C), and Jordan Oesterle (D).
Notable Subtractions: Max Domi (LW), Luke Schenn (D), and Zac Rinaldo (C).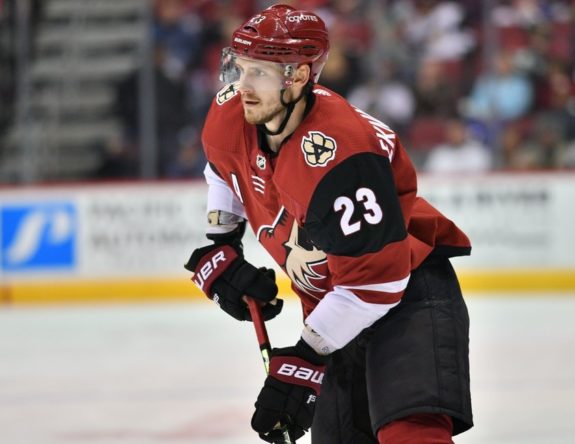 The 2017-18 season was a tale of two teams for the Coyotes. They started the year 0-10-1 through their first 11 games, went 6-17-4 by the end of November, and were dead last in the league when the calendar turned to 2018. After Feb. 6, Arizona went 17-10-3 in their final 30 games, which over the course of a full 82-game schedule translates to 101 points. So when healthy, are the Coyotes that good under head coach Rick Tocchet?
Related: New Faces in New Places – Alex Galchenyuk
This is a very young team that got better later in the year and enjoyed a stellar rookie campaign from their 2016 first-rounder Clayton Keller. The 20-year-old put up 23 goals and 65 points to not only lead Arizona in scoring but finished second in rookie scoring, and third in Calder Trophy voting. He'll be driving the Coyotes' offensive in 2018-19, and an 80-point campaign isn't outside of the realm of possibility. That said, it's a thin lineup up front.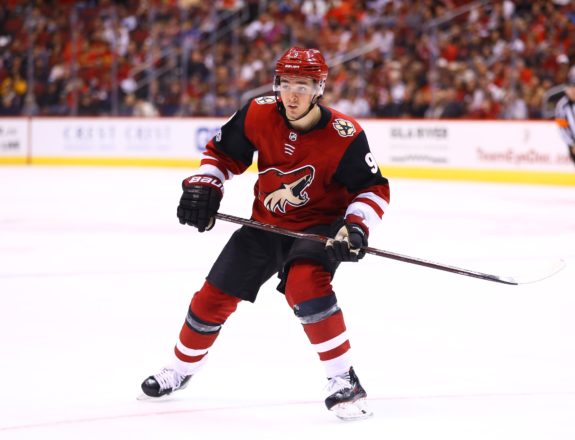 Keller was the only 20-goal forward on a team that finished 30th overall in goals-per-game (2.51). The addition of Alex Galchenyuk in the Max Domi trade, and signing of Michael Grabner should give Arizona three 20-goal forwards, but after that, there's a lot of hope in magic beans. That's where the defense comes in. Armed with an eight-year extension, Oliver Ekman-Larsson will once again be heavily relied upon to deliver at both ends of the ice.
Related: Raanta Ready to Resume Vezina Chase
Both Ekman-Larsson (42), and Alex Goligoski (35) finished among the top ten defense scorers amongst the Pacific Division. For this club to take another step forward, they'll need those two to continue their efforts in quarterbacking the power play (PP). Any stumble in their production could be the undoing for a PP that finished 26th last year. Jason Demers, Niklas Hjalmarsson, and Jakob Chychrun give the Coyotes a reliable and underrated defense.
The real question is Antti Raanta. Was last year's 2.24 goals against average (GAA) and .930 save percentage (SV%) a mirage or is he the real deal? All in all, this is a rebuild that has some swell pieces coming together, especially with Barrett Hayton being a fundamental building piece for the franchise. That said, sooner or later this rebuild is going to have to get off the ground floor. In a division with plenty of wild cards, the Coyotes could be unfairly written off.
Prediction: 7th in Pacific Division
Calgary Flames
2017-18 Record: 37-35-10 (84 points) Last Season Finish: 5th Pacific
Notable Additions: Noah Hanifin (D), Elias Lindholm (RW), and James Neal (RW).
Notable Subtractions: Dougie Hamilton (D), Michael Ferland (LW), and Matt Stajan (C).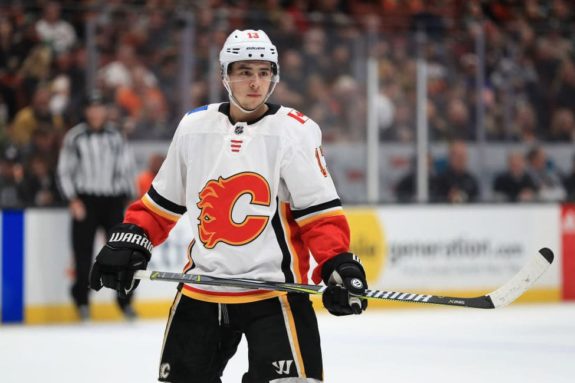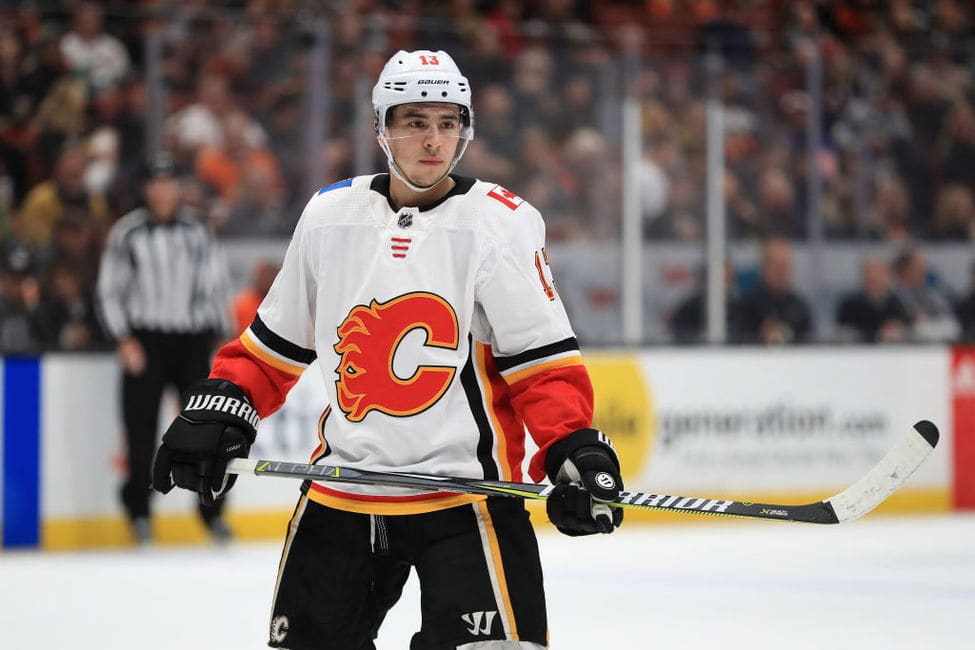 A lot of teams in the Pacific swung for the fences this summer in trying to bolster their rosters. One of those teams was the Flames. With general manager Brad Treliving's job on the line in 2018-19, he went out and added Austin Czarnik, Noah Hanifin, Elias Lindholm, James Neal, and Derek Ryan. Thus Calgary should now be able to roll three offensive lines and a well-equipped energy line up front.
Related: Flames Are California Dreamin'
The jury is still out on whether or not Hanifin is a real upgrade over Dougie Hamilton who put up 17 goals and 44 points, but a healthy defense (at least on paper) should keep the Flames within playoff contention this season. Giordano, 34, is a year older, TJ Brodie has shown some regression over the past two seasons, and Travis Hamonic was a bit of a disappointment last year. Still, two rookies look promising; Juuso Valimaki on the backend, and Dillon Dube up front.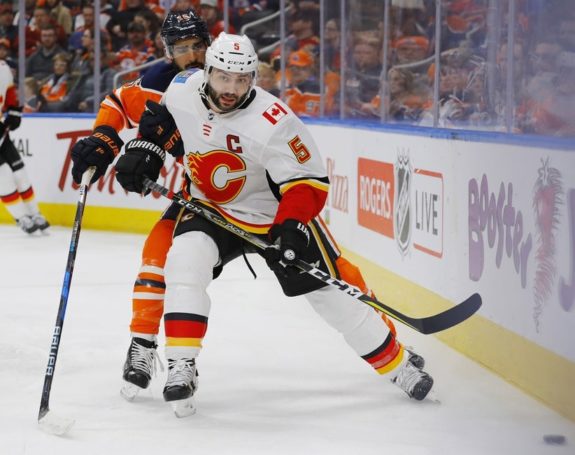 With a clean slate and health in their favor, the Flames should be an improved club compared to the 84-point team that missed the playoffs by 11 points. They're stronger down the middle, have four 20-goal scorers in their lineup, and tons of speed on the wings. Johnny Gaudreau is still the straw that stirs the drink, and after posting a career-high 84 points, the sky is the limit and 90 points might be a genuine possibility for the 25-year-old.
Related: Flames Need Net Depth For Success
It's boom or bust for Calgary this year. If everything lines up, they could be a top three team in the division. They're in that middle pack that includes Anaheim, Edmonton, and Los Angeles. If they can improve their 28th ranked PP from 2017-18, while maintaining their penalty kill (PK) that finished 7th in the NHL, Calgary should be a playoff team in 2018-19. For the Flames, how they look on paper versus how they look in real life are two different things. Hopefully, this year ends that trend for this franchise.
Prediction: 3rd in Pacific Division
Edmonton Oilers
2017-18 Record: 36-40-6 (78 points) | Last Season Finish: 6th Pacific
Notable Additions: Kyle Brodziak (C), Mikko Koskinen (D), and Tobias Rieder (LW).
Notable Subtractions: Yohann Auvitu (D), Laurent Brossoit (G), and Mike Cammalleri (LW).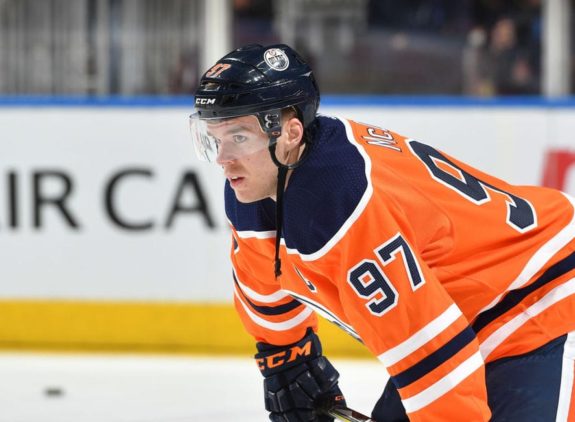 Two seasons ago the Oilers were one win away from the Western Conference Final after making the playoffs for the first time in 11 years. Last season was a complete and utter disaster for a franchise that many were calling a Stanley Cup favorite only to see them miss the playoffs. Since then many pundits have blasted Edmonton, and namely their general manager Peter Chiarelli for not making any significant changes in hopes of righting the ship.
Related: Make or Break Year for Chiarelli, McLellan, & Oilers
Rightly or wrongly, the Oilers are coming back with more or less the same roster that finished sixth in the Pacific Division a year ago. Kyle Brodziak, Mikko Koskinen, and Tobias Rieder are nice complementary pieces, but it's clear Chiarelli is banking on improved years from within. Ty Rattie, Jesse Puljujarvi, and Kailer Yamamoto pose a big question mark for this franchise on right wing, but if they can deliver, Edmonton might be able to roll three decent scoring lines.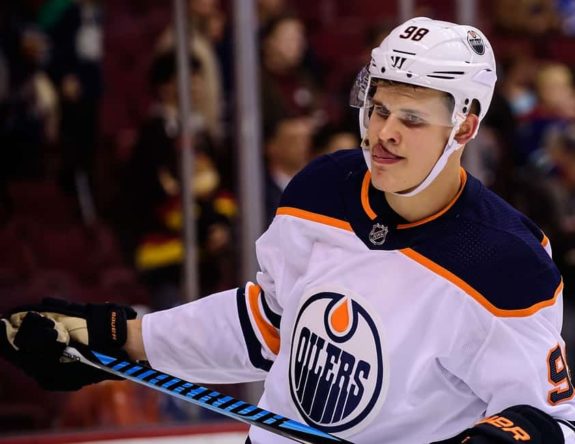 Much is being made of the questionable signing of Mikko Koskinen to a $2.5 million one-year deal, but if Cam Talbot returns to form, that won't be much of a factor or concern for Edmonton. On the backend, Oscar Klefbom and Adam Larsson regressed, and for this club to stay within playoff contention, they'll need both to be better. Edmonton went out and addressed their special teams by changing their coaching staff with Glen Gulutzan, Trent Yawney, and Manny Viveiros offering fresh eyes.
Related: Edmonton Oilers Season Preview 2018-19
If the Oilers can get their special teams going after they were a complete let down in 2017-18, look out. There's no telling what this club could do when they're armed with Connor McDavid and Leon Draisaitl. With those two anything is possible for the Oilers, who like their Albertan rivals, are a huge wild card in the Pacific Division. With Chiarelli and head coach Todd McLellan possibly on the hot seat, expect Edmonton to be all-in in their efforts to get back into the playoffs.
Prediction: 5th in Pacific Division
Los Angeles Kings
2017-18 Record: 45-29-8 (98 points) | Last Season Finish: 4th Pacific
Notable Additions: Ilya Kovalchuk (LW), and Peter Budaj (G).
Notable Subtractions: Christian Folin (D), Torrey Mitchell (C), and Tobias Rieder (LW).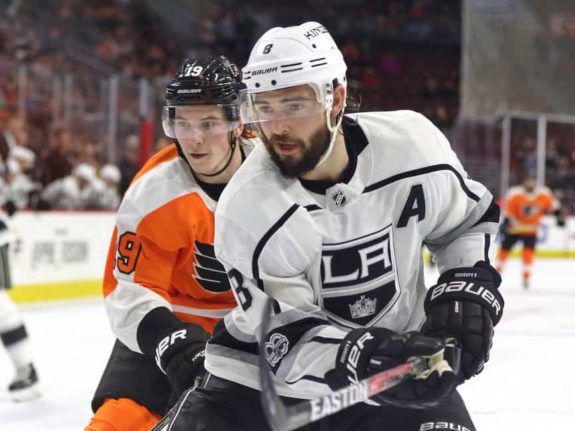 It was a huge surprise to see the Kings get swept by the Golden Knights in the first round. Not only did they get swept, they only managed to score three goals in the series. That prompted some concern, and general manager Rob Blake went out and signed Ilya Kovalchuk to a three-year deal worth $18.75 million. While some aren't convinced the 35-year-old can score as he did before his six-year sabbatical to the KHL, don't be so quick to write him off.
Related: Milan Lucic Trade Revisited
His NHL Equivalent (NHLe) from the KHL last year translates to 78 points over a full 82-game schedule. So if he can pick up where he left off, and the Kings get similar production from Anze Kopitar, Dustin Brown, Jeff Carter, and company, look out. The Kings have generally been a low scoring club over the past five years, but last year they managed to finish 16th in league scoring while boasting the lowest GAA in the league.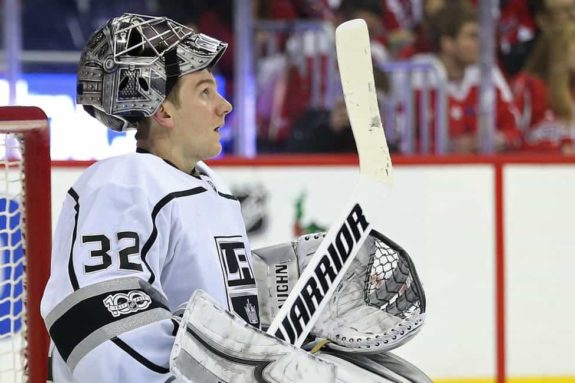 Los Angeles will always be in the playoff contention as long as they have those players above, Jonathan Quick in between the pipes, and Drew Doughty walking the blue line. There are very few teams that can brag about having players in perennial conversations for the Norris, Selke, and Vezina Trophies, and the Kings can do just that. They've got a strong top six up front, and an exceptional top four on defense.
Related: Kings Sign Ilya Kovalchuk
As long as their horses are running, the Kings will be just fine. Dustin Brown was a revelation with his first 20-goal season in six years. Whether or not he can score 28 goals again is another question, but if he can manage 20, it'll go a long way for a team that should be able to roll three good scoring units. That 70's Line of Carter, Tanner Pearson, and Tyler Toffoli should see a bounce-back year. If all goes according to plan, the Kings could go on a deep playoff run in 2018-19.
Prediction: 4th in Pacific Division
San Jose Sharks
2017-18 Record: 45-27-10 (100 points) | Last Season Finish: 3rd Pacific
Notable Additions: Erik Karlsson, and Antti Suomela (C).
Notable Subtractions: Mikkel Boedker (RW), Jannik Hansen (RW), and Paul Martin (D).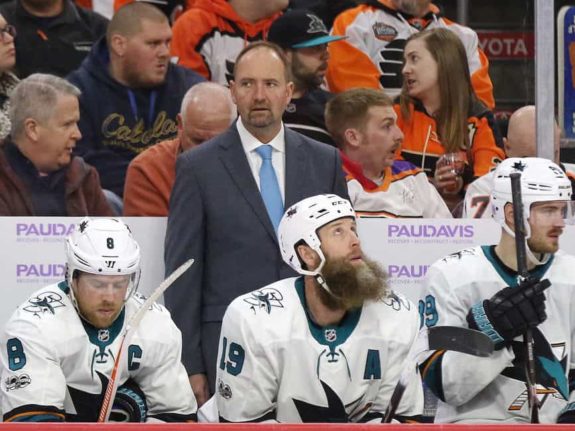 There was no bigger storyline in the hockey world this summer than the Erik Karlsson saga. We finally saw an end when the San Jose Sharks snagged the ultra-talented defenseman while not losing a significant piece from their main roster. How San Jose GM Doug Wilson managed to swing that deal without giving up the likes of Tomas Hertl or Timo Meier was an act of wizardry. The Sharks are going to be one of the toughest teams in the NHL to line up with.
Related: Sharks X-Factors for 2018-19
They can potentially roll out three No. 1 defenders in Karlsson, Brent Burns, and Marc-Edouard Vlasic on three separate pairings. That's scary. San Jose might be getting older, but the infusion of Karlsson busted their Stanley Cup window wide open. Joe Thornton is still a capable playmaker, even on one leg. He still managed to put up 36 points in 47 games, which translates to 63 over a full season.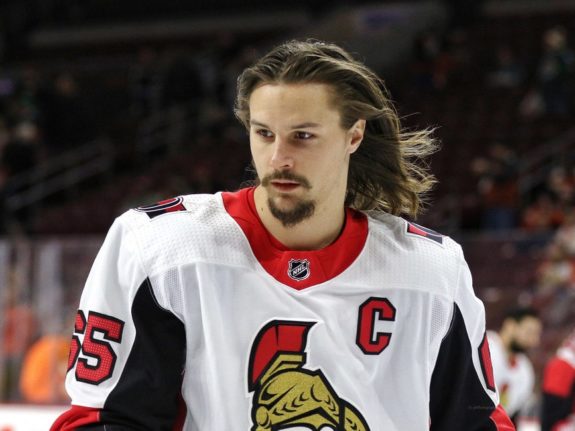 Then there's Logan Couture who continues to be a driving force on offense alongside Joe Pavelski. Last year's trade deadline acquisition of Evander Kane gives the Sharks another crucial piece that'll put them in the hunt for the Pacific Division crown. With arguably the best defense in the NHL, San Jose is a real Stanley Cup contender this fall and hope to add a feather in Thornton's now 21-year career with a cup win.
Related: Three San Jose Trades, Plus One
Having a deep defense, and three potential 30-goal scorers will help, but this club will go as far as netminder Martin Jones can take them. Only Edmonton's Cam Talbot (196) has played more games than Jones (190) over the past three seasons. All eight starters from last year's Pacific Division are back, and last year Jones finished fifth and sixth respectively for GAA and SV%. He'll need to recapture some of that magic from 2015-16 if they're to win it all this year.
Prediction: 1st in Pacific Division
Vancouver Canucks
2017-18 Record: 31-40-11 (73 points) | Last Season Finish: 7th Pacific
Notable Additions: Jay Beagle (C), Elias Pettersson, Antoine Roussel (LW)
Notable Subtractions: Jussi Jokinen (LW), Daniel Sedin (LW), and Henrik Sedin (C).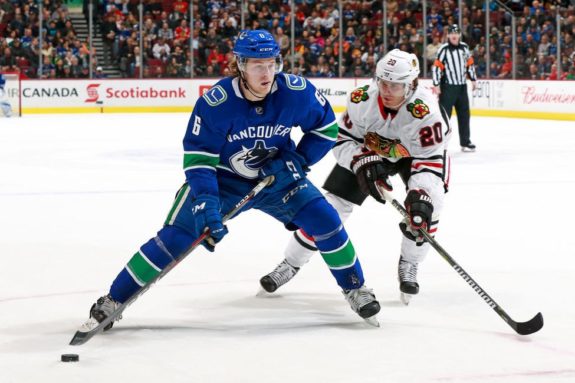 After seeing two franchise cornerstones in Daniel and Henrik Sedin ride off into the sunset, the Canucks are well into their rebuilding years. That means a lot of growing pains over the next few seasons for a fan base that has an exciting young core coming together. Brock Boeser and Bo Horvat are the faces of that rebuild and give plenty of hope for the future, but Vancouver has a burgeoning superstar in Elias Pettersson.
Related: Canuck Fans Should Be Excited for Elias Pettersson
While Boeser might provide the Canucks with their first 30-goal season since 2014-15, Pettersson will get plenty of headlines in what could be a Calder Trophy-worthy season. Vancouver will hope the 19-year-old can build upon a season in which he was named league and playoff MVP, and winning the scoring race in the SHL. It's worth noting Pettersson's NHLe from last year translates to a 63 point season. If that happens, the Canucks are well on their way to righting the ship.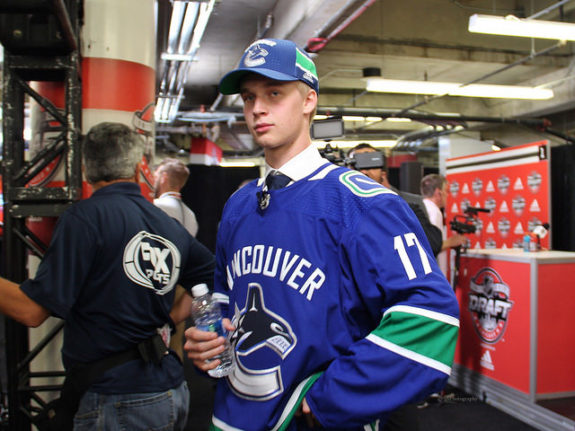 Before fracturing his jaw, Sven Baertschi was on his way to a breakout 25-goal season. He finished the year with 29 points in 53 games. Loui Eriksson might end up being a trade candidate at some point, but his $6 million price tag might be challenging to move. While the star power is starting to come together amongst the forward ranks, the defense is going to be bowling shoe ugly for the Canucks in 2018-19.
Related: Canucks' Boeser & Horvat – Watch Out NHL!
Quinn Hughes was their prized draft pick from the 2018 NHL Draft, but he'll be in the NCAA. That leaves a ragtag group led by Chris Tanev and Alexander Edler to lead the way. There's plenty of depth defenders that might have some promise with Ben Hutton, Troy Stecher, Derrick Pouliot, and Alex Biega, but none have taken the jump for the Canucks. Olli Juolevi is slow in his development, and Erik Gudbranson has been underwhelming since being acquired from the Florida Panthers in May 2016.
Jacob Markstrom has been a below average starter for this club, while Anders Nilsson has been a mediocre backup. All in all, there's going to be a lot of long nights for Canuck fans with a couple of flashes from the likes of Boeser, Horvat, and Pettersson that should give fans enough hope that there's a bright future ahead of this franchise. Until then, they'll be in the running for the first overall pick in 2019.
Prediction: 8th in Pacific Division
Vegas Golden Knights
2017-18 Record: 51-24-7 (109 points) | Last Season Finish: 1st Pacific
Notable Additions: Nick Holden (D), Max Pacioretty (LW), and Paul Stastny (C).
Notable Subtractions: James Neal (RW), David Perron (LW), and Luca Sbisa (D).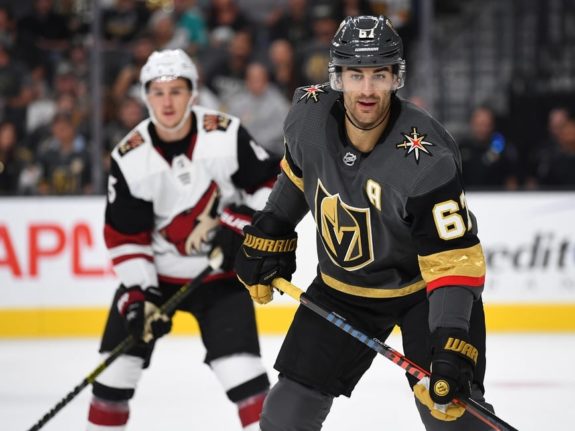 The big question here is, was last year a fluke or is Vegas as good as they looked last year? Some of the analytics talk might say they were obscenely lucky in 2017-18, and that they'll be hardpressed to do it all over again this year. Then again, everyone bet against Vegas last season only to see them prove all their doubters wrong. So is anyone betting against them (again) in full confidence?
Related: Vegas' Offense Will Dazzle With Max Pacioretty
Marc-Andre Fleury is the backbone of that team, and as long as he can stay healthy and has a capable defense in front of him, it's entirely possible they end up going on another deep playoff run. That said, he's also a year older and has had four long seasons in a row, and might have some regression after looking nearly invincible through the playoffs. Fleury played like a Conn Smythe Trophy contender all through the playoffs until the Golden Knights ran out of gas in the final.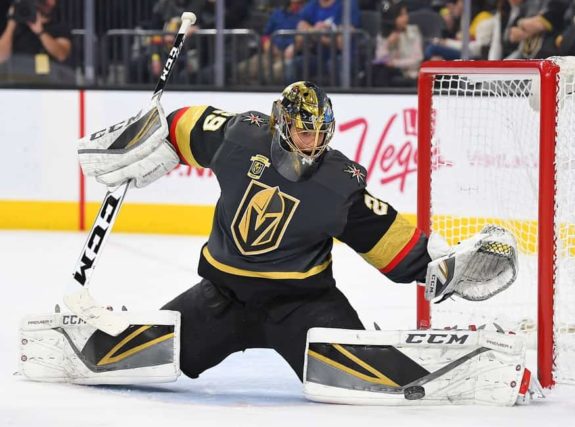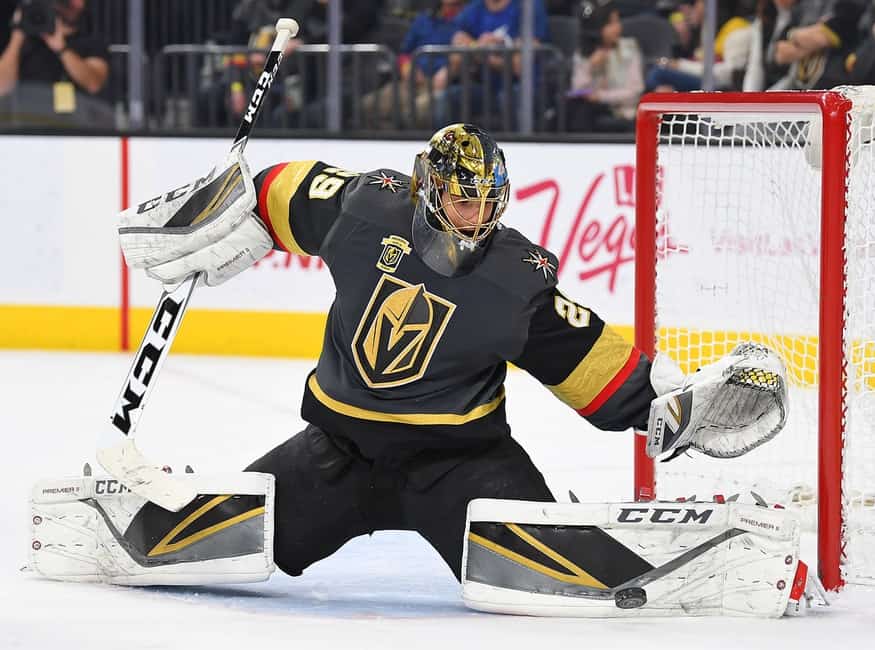 A lot of people are suggesting the Golden Knights are going to fall back down to earth in 2018-19, but don't be so sure of that. It's difficult to find a team that buys into their coach's system better than Vegas did last year. As as long as Gerard Gallant still has the room, the Knights should be able to deliver the same uptempo and smart hockey that nearly made them the first NHL expansion team to win a Stanley Cup in their inaugural season.
Related: Golden Knights Sign Shea Theodore to Long-Term Extension
For that to happen Vegas needs Jonathan Marchessault, William Karlsson, Reilly Smith, and Alex Tuch to build upon last year and prove their the real deal. Karlsson might not score 41 goals again, but a 30-goal campaign and a boost from newcomers Paul Stastny and Max Pacioretty should keep Vegas within the playoff conversation. Nobody is going to sleep on Vegas again, but with a mobile and underrated defense led by Shea Theodore and Colin Miller, they might still have a couple tricks up their sleeves in Year Two.
Prediction: 2nd in Pacific Division
Standings Predictions
Without getting into point projections, here's how the Pacific Division could likely stack up. There's one clear Stanley Cup contender in the Sharks, while the Golden Knights seem like a team that could win a round or two if things go their way. Then there's that middle group of the Ducks, Flames, Kings, and Oilers. It's the hardest group of the Pacific to predict, and they'll all be jockeying for position as the year goes on.
Ultimately within that group, the Ducks and Oilers could very well miss the playoffs in 2018-19. Within that group, the Flames and Kings made some significant additions that'll propel them over the Ducks and Oilers. The Central Division has some talented teams this year and the Winnipeg Jets and Nashville Predators are at the forefront. Behind them there's a group made up of the Colorado Avalanche, Dallas Stars, and St. Louis Blues all gunning for a playoff spot.
Pacific Division Standings Prediction:
1. San Jose Sharks
2. Vegas Golden Knights
3. Calgary Flames
4. Los Angeles Kings
5. Edmonton Oilers
6. Anaheim Ducks
7. Arizona Coyotes
8. Vancouver Canucks
That means if Edmonton is going to hope to sneak in, not only will they have to battle with that Pacific Division group, they'll also have to be better than the middle group in the Central in hopes of sneaking in with the second Wild Card spot. You've then got some separation where the Canucks and Coyotes see themselves at the bottom. Arizona might miss the playoffs for the seventh consecutive season, but they likely won't finish within the bottom five of the league.
The Canucks, however, have a good shot at getting some good odds in the Jack Hughes sweepstakes. Vancouver will be in the racing to the bottom alongside the Detroit Red Wings, New York Islanders, New York Rangers, and Ottawa Senators (Colorado Avalanche will get their pick). Do you agree with this prediction? How do you see the Pacific Division shaking out? Let us know in the comment section below.
Edmonton Oilers regular contributor providing insight on all things Oilers including club history, prospect profiles, trade breakdowns, and everything else in between. Check back regularly for new and exciting content. Follow on Twitter @SanderTHW.