Most hockey fans keep tabs on unrestricted free agents during the offseason, and rightfully so. Unless they sign extensions with their current teams before July 1, chances are they end up with new clubs for the following season. And sometimes, some big names hit the market on July 1 (i.e. a John Tavares or Dougie Hamilton). 
---
---
But even though UFAs make most of the noise on July 1, fans shouldn't look past the crop of restricted free agents. Sure, most RFAs end up signing with their current teams. But RFAs also have an impact on the trade market. Case and point, look at Kevin Fiala, who got dealt to the Los Angeles Kings from the Minnesota Wild last offseason. Let's take a look at the RFA class for 2023.
DeBrincat Headlines Talented RFA Class
This summer's cast of RFAs has quite a bit of talent, some of who could be potential trade candidates. After getting dealt to the Ottawa Senators at the 2022 draft, Ottawa Sun reporter Bruce Garrioch recently reported that extension talks with Alex DeBrincat were not going well and that he could get traded at this year's draft. He's an RFA with arbitration rights and is one year away from UFA status, so it wouldn't be a shock if the Senators moved him if it doesn't appear they have a deal in the works heading toward July 1. 
Likewise, the Winnipeg Jets will have a decision to make on Pierre-Luc Dubois, who's also an RFA with arbitration rights and is one year away from UFA status. He's made it clear in the past that he'd like to play for the Montreal Canadiens. If the Jets can't find a way to convince him to stay in Winnipeg long-term, he'll likely get dealt; he appeared at No. 8 on The Athletic's initial offseason trade board, with DeBrincat right behind him at No. 9 (From "NHL offseason trade board: What we're hearing about Jets stars, Leafs' Core 4 and other targets" – The Athletic, 5/15/2023).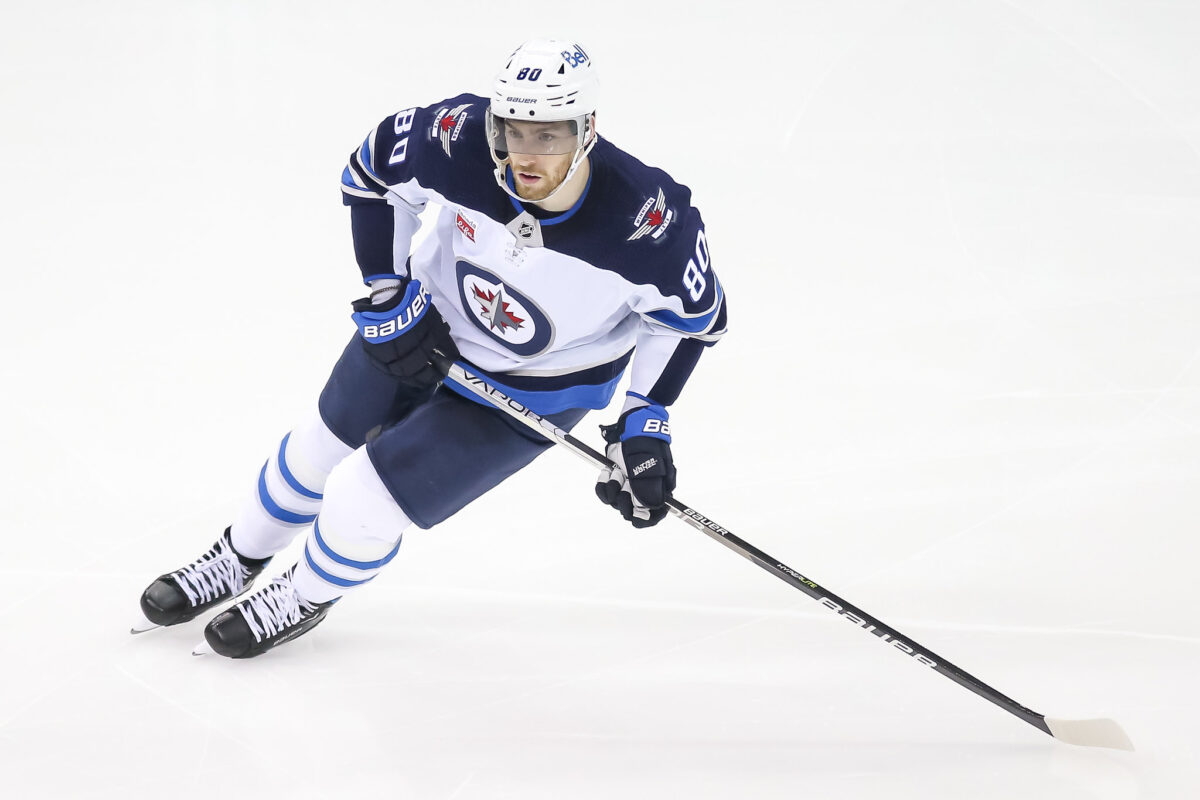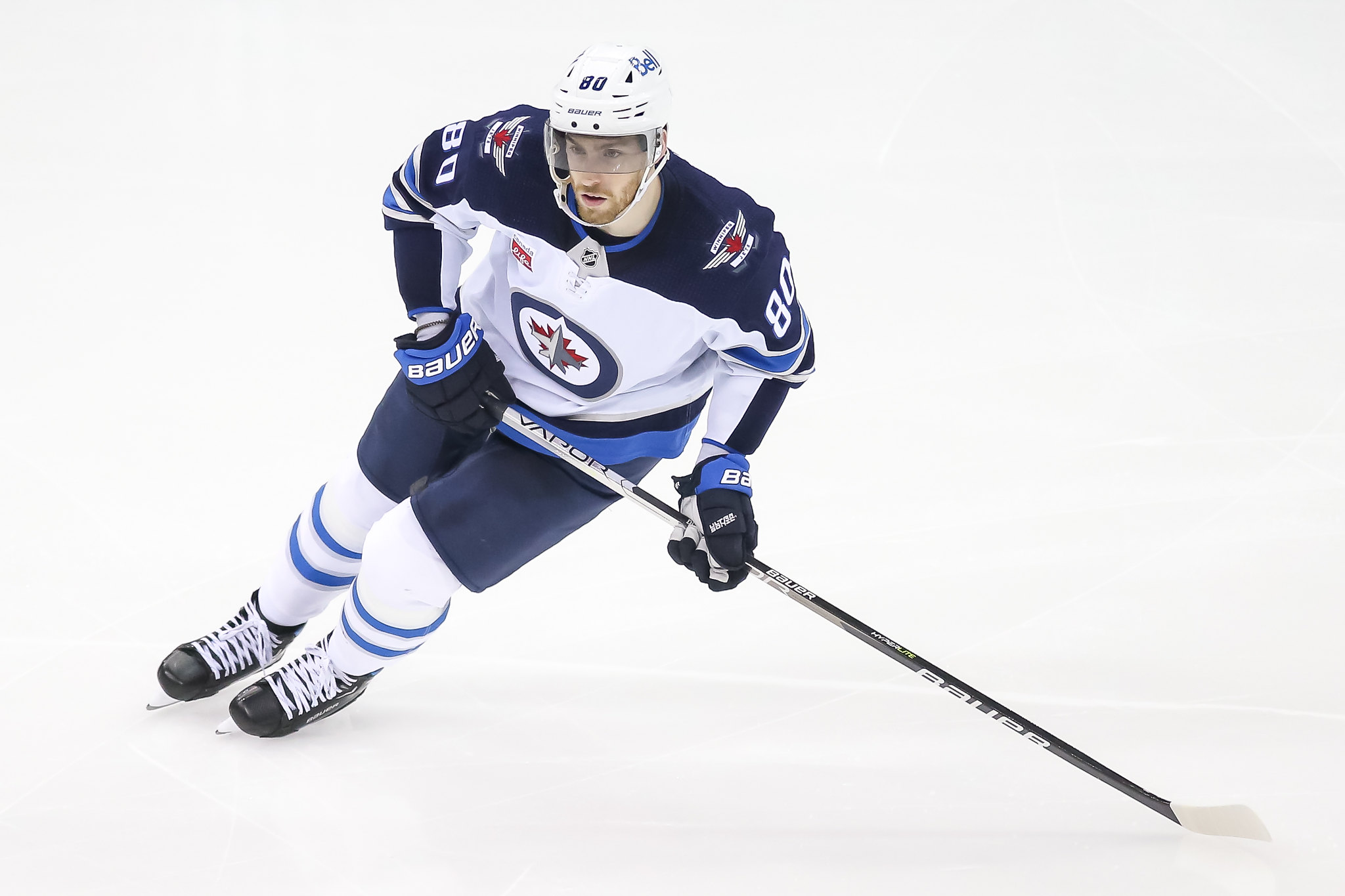 Those two players are the most likely RFAs to be traded this offseason, at least as of this writing. Still, some teams will have interesting negotiations ahead of them. Based on Jesper Bratt and New Jersey Devils general manager Tom Fitzgerald's comments in their end-of-season pressers, it appears the two sides will agree to an extension. But on top of that, Fitzgerald will have to get a long-term contract done with Timo Meier, who the Devils acquired from the San Jose Sharks at the trade deadline. 
Though not quite in the same position as the Devils, the Anaheim Ducks have two marquee names to re-sign in Trevor Zegras and Troy Terry. Both players are integral parts of the organization getting out of their rebuild, meaning long-term deals could be in the cards for both forwards. 
Related: Top 30 Free Agents for 2023
---
Latest News & Highlights
---
And while most of the marquee RFAs are skaters this summer, a couple of goaltenders could be in for paydays. After coming out of nowhere in 2022-23, Filip Gustavsson is in line for a significant raise after posting a .931 save percentage in 39 games during the regular season. In Boston, Jeremy Swayman will be looking to cash in after another impressive regular season in which he posted a .920 SV%. 
Most of these RFAs will re-sign with their current teams. But in a flat cap era with a weak UFA class, don't be surprised if some find themselves on the move via trades. Also of note, Shane Pinto is on this list, but he falls in the 10.2(c) category, meaning he's a player who does not meet the UFA requirements or the Group 2 RFA requirements but has been issued a qualifying offer. He's only eligible to negotiate and sign a contract with the team that holds his rights (all this per CapFriendly). Without further ado, here are our top 25 RFAs for the 2023 offseason. (Stats below are from the 2022-23 regular season). 
| | | | | | | | | | |
| --- | --- | --- | --- | --- | --- | --- | --- | --- | --- |
| Rank | Player | Position | Age | Games Played | Goals | Assists | Points | Team | Cap Hit |
| 1 | Alex DeBrincat | RW | 25 | 82 | 27 | 39 | 66 | OTT | $6.4 million |
| 2 | Jesper Bratt | RW | 24 | 82 | 32 | 41 | 73 | NJD | $5.45 million |
| 3 | Timo Meier | LW/RW | 26 | 82 | 40 | 26 | 66 | NJD | $6 million |
| 4 | Trevor Zegras | C | 22 | 81 | 23 | 42 | 65 | ANA | $925,000 |
| 5 | Pierre-Luc Dubois | LW | 25 | 73 | 27 | 36 | 63 | WPG | $6 million |
| 6 | Vince Dunn | D | 26 | 81 | 14 | 50 | 64 | SEA | $4 million |
| 7 | Troy Terry | RW | 25 | 70 | 23 | 38 | 61 | ANA | $1.45 million |
| 8 | Evan Bouchard | D | 23 | 82 | 8 | 32 | 40 | EDM | $863,333 |
| 9 | Filip Gustavsson | G | 24 | 39 | 2.10 GAA | .931 SV% | | MIN | $787,500 |
| 10 | K'Andre Miller | D | 23 | 79 | 9 | 34 | 43 | NYR | $925,000 |
| 11 | Cole Caufield | RW | 22 | 46 | 26 | 10 | 36 | MTL | $880,833 |
| 12 | Jeremy Swayman | G | 24 | 39 | 2.27 GAA | .920 SV% | | BOS | $925,000 |
| 13 | Daniel Sprong | RW | 26 | 66 | 21 | 25 | 46 | SEA | $750,000 |
| 14 | Matias Maccelli | LW | 22 | 64 | 11 | 38 | 49 | ARI | $853,333 |
| 15 | Gabe Vilardi | RW | 23 | 63 | 23 | 18 | 41 | LAK | $825,000 |
| 16 | Bowen Byram | D | 22 | 42 | 10 | 14 | 24 | COL | $894,167 |
| 17 | Ross Colton | LW | 26 | 81 | 16 | 16 | 32 | TBL | $1.125 million |
| 18 | Noah Cates | LW | 24 | 82 | 13 | 25 | 38 | PHI | $925,000 |
| 19 | Ilya Samsonov | G | 26 | 42 | 2.33 GAA | .919 SV% | | TOR | $1.8 million |
| 20 | Shane Pinto | C | 22 | 82 | 20 | 15 | 35 | OTT | $925,000 |
| 21 | Alexis Lafreniere | LW | 21 | 81 | 16 | 23 | 39 | NYR | $925,000 |
| 22 | Calen Addison | D | 23 | 62 | 3 | 26 | 29 | MIN | $795,000 |
| 23 | Morgan Frost | C | 24 | 81 | 19 | 27 | 46 | PHI | $800,000 |
| 24 | Alex Newhook | C/LW | 22 | 82 | 14 | 16 | 30 | COL | $908,333 |
| 25 | Yegor Sharangovich | C/LW | 25 | 75 | 13 | 17 | 30 | NJD | $2 million |