In today's rumor rundown, Chris Kunitz and Rick Nash might be going back to familiar places, James Neal and David Perron want big money and Carter Hutton is a popular option in goal for a number of teams.
Kunitz Returning to Pittsburgh?
There is a report by Jason Mackey of the Pittsburgh Post-Gazette, that the Pittsburgh Penguins have interest in bringin back veteran winger Chris Kunitz and that part of their desire to clear extra salary cap space means getting rid of money first and signing Kunitz on a smaller cost deal.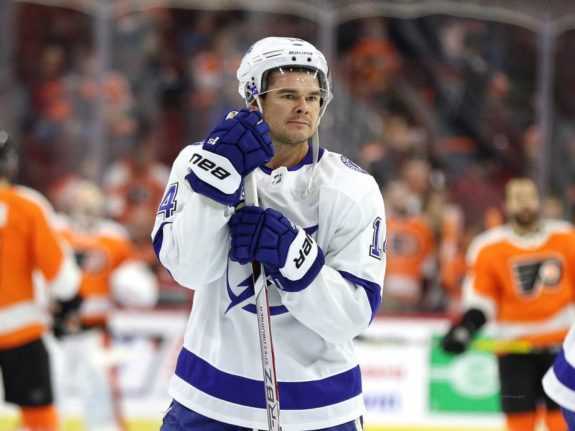 The Lighting announced they would not be bringing Kunitz back to the team after he had 29 points in the regular season and only one assist in 17 postseason games for the organization.
James Neal and David Perron Moving On
David Schoen of the Las Vegas Review Journal reports that both James Neal and David Perron are likely moving on from the Vegas Golden Knights after failing to come to an agreement with the Vegas Golden Knights. Both have begun fielding offers from other clubs as the free agency interview period opened up.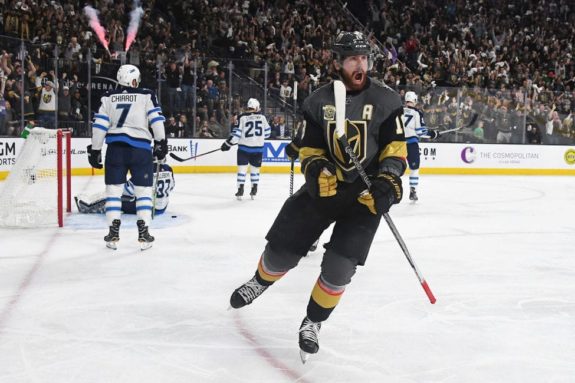 It is being speculated Neal turned down a five-year, $25-million deal with Vegas and is looking for between $6 and $7 million per season for even longer. He wants to stay in Vegas and if that deal isn't out there, he could circle back to the team. Perron may likely not as he's seeking a long-term deal after having the best season of his NHL career with the Golden Knights. It is not known what Perron is seeking per year.
Related: NHL Rumors: Carlson, Tavares, Hartnell, More
Mutal Interest in Stastny Staying Put
Fox Sports Andy Strickland reports that there is mutual interest by both Paul Stastny and the Winnipeg Jets to stay together but that team is speculated as to not being able to afford what he'll be seeking. Still, the team is trying to figure out a way to keep him in the fold and that could mean the team moving out some salary.
Joe Thornton Back to San Jose?
San Jose is rumored to be one of the teams interested in John Tavares but even if they land him, it is being reported by David Pagnotta of The Fourth Period that there is interest in finding a way to bring Joe Thornton back and Thornton would like to stay.
If that happens, there is really no way he makes anything close to the $8 million he was paid last season.
Carter Hutton is a Popular Guy
Pierre LeBrun tweeted there are at least eight teams reaching out to UFA goaltender Carter Hutton. Craig Custance suggested the Detroit Red Wings, Boston Bruins, Carolina Hurricanes, and St. Louis Blues are among the teams interested. Andy Strickland thinks that Hutton is looking for a three-year deal.
Related: NHL Rumors: Skinner, Lucic, Talbot, More
Rick Nash Back to Columbus?
Aaron Portzline tweeted that Rick Nash and the Columbus Blue Jackets might be talking about reuniting. The 34-year old pending UFA is rumored to be going back to the Boston Bruins, especially now that the Bruins were unable to land Ilya Kovalchuk but Columbus is interested and Nash might be too.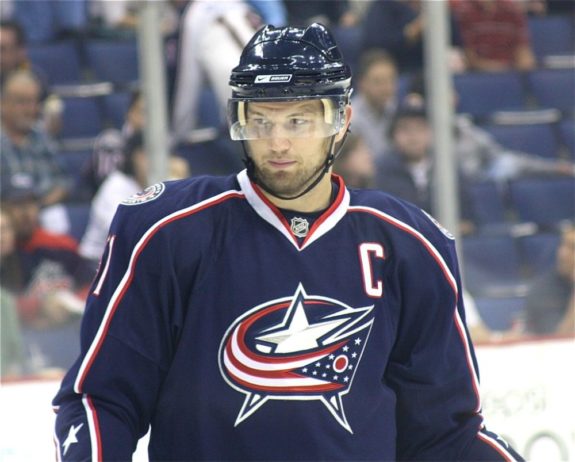 There is no word on whether or not the Blue Jackets interest has anything to do with where they are at with Artemi Panarin and his unwillingness to talk a contract extension at this time.
Vanek Done in Vancouver
Even though it was being reported that Vancouver had interest in bringing back Thomas Vanek to the team, it is being reported by Sportsnet's Rick Dhaliwal that the two sides are moving on and that Vancouver has not contacted Vanek's camp about a deal for this coming season. A reunion might have made sense considering how much Vanek was able to mentor the young players and scored 17 goals with the team. He's a relatively good value based on the fact that he probably won't be an expensive get.