In today's NHL rumors rundown, the Ottawa Senators have multiple bids from interested buyers, but a group making recent waves includes a Hollywood celebrity arguably bigger than Ryan Reynolds. Are the Philadelphia Flyers making multiple subtractions before they add players?
---
---
Will the NHL respond to Connor McDavid's plea for a best-on-best tournament? Finally, which coaches are a lock to receive extensions with their respective teams?
The Rock Part Of New Neko Sparks Group Bid to Buy Senators
A recent report by Brent Wallace of the "Coming in Hot with Wallace, York, and Ryan" podcast suggests one of the most recognizable names on the planet has joined the Neko Sparks Group putting in a bid rumored to be upwards of $950 million for the Senators. The group is speculated to also include musical star The Weekend and is backed by a pair of U.K. brothers worth as much as $15 billion.
Related: McDavid Calls Out NHL After Watching World Baseball Classic
This is an interesting development because the NHL was said to be keen on Ryan Reynolds and the Remington Group's bid because of the promotion he could bring to the table and his social media following. The Rock's social following is massive (370 million Instagram followers) and he also owns his own production company called Seven Bucks Production. Wallace adds that The Rock and Reynolds are great friends and if the Neko Sparks Group gets the bid, Reynolds could potentially jump over and join them.
Tortorella Says Flyers Need to Subtract Before They Add
As Sam Carchidi of Philadelphia Hockey Now, Philadelphia Flyers head coach John Tortorella has commented on what he thinks the direction of the Flyers needs to be, even though it is Daniel Briere that will be pegged to make the decisions for the group until an official decision on a permanent general manager is made. Tortorella says the Flyers need to move some players out before they start adding.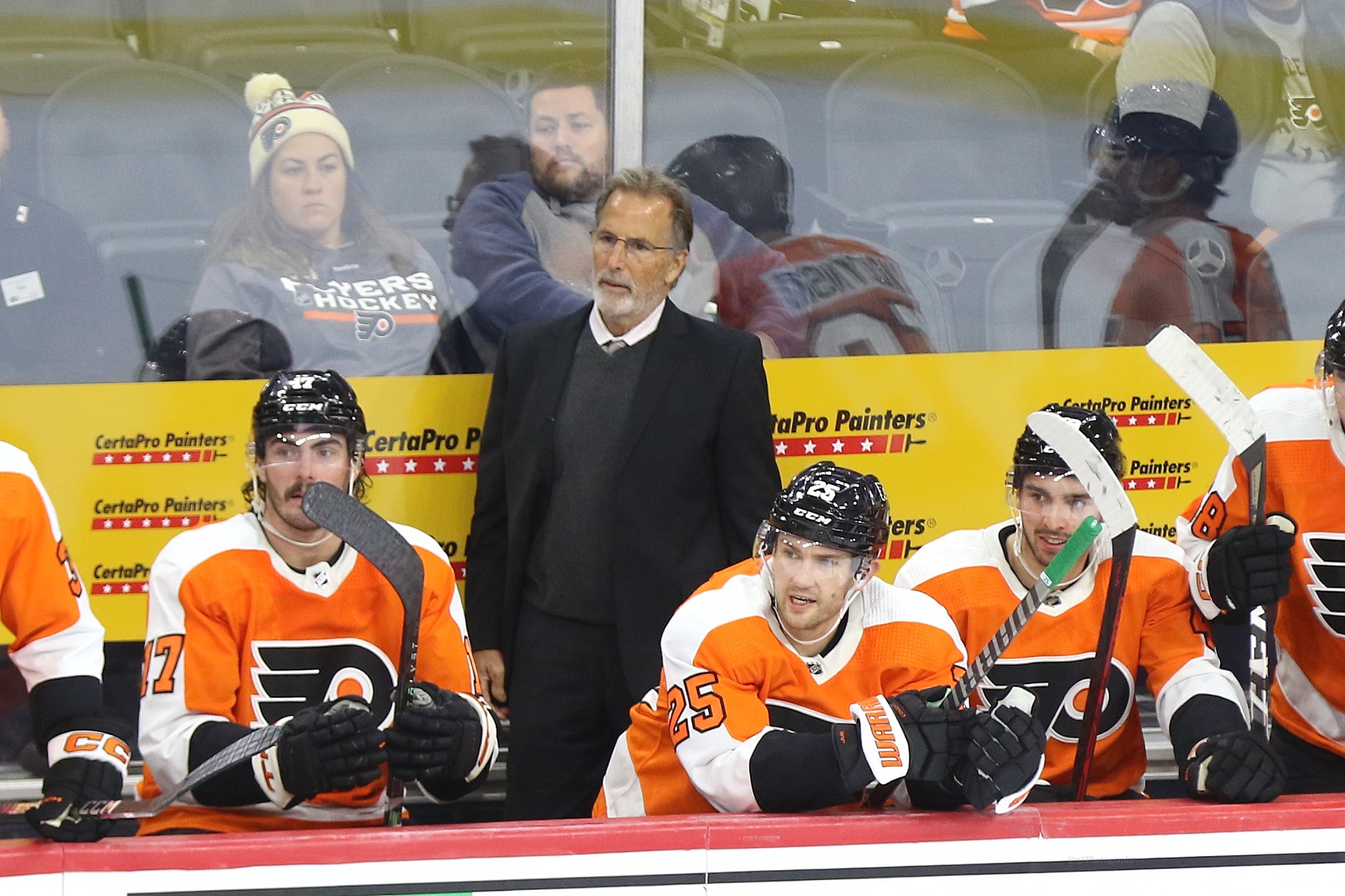 He noted, "For me, the next step with this organization is that you don't start adding players until you subtract players. I think there needs to be some subtraction. Those will be in discussions at the end of the year." There is some talk the Flyers might look to move a right-winger, with names like Travis Konecny, Cam Atkinson, Owen Tippett, Tyson Foerster, Wade Allison, and Bobby Brink being among the potential trade candidates.
Will the NHL Respond to McDavid's Comments About Best-on-Best?
When Connor McDavid publicly called out the NHL for not creating an environment or a tournament where the best players can play one another, there was a lot of talk in the media about the World Cup of Hockey and whether McDavid speaking out will rush a decision by the NHL to bring that tournament back.
Pierre LeBrun of TSN noted during the recent Insider Trading segment that the NHL does want to have a World Cup but said, "the circumstances that existed when they postponed the 2024 World Cup still exist now, which is the war in Ukraine with Russia."
---
Latest News & Highlights
---
LeBrun adds, "And because of that,"… this is going to lead to this decision – I think – if the players truly want to push ahead for a World Cup of Hockey, they're going to have to have a best-on-best tournament without Russia because the European Hockey Federations aren't going to want to take part [in] the tournament with Russia."
Elliotte Friedman thinks that if more players like McDavid speak up about this, the NHL may have to lean towards doing the tournament without Russia.
Keefe's Coaching Status Depends on Playoff Success
LeBrun also noted that there are eight coaches that will enter the last year of their deals starting next season. As for who is pegged to be offered extensions by their respective teams, LeBrun believes Todd McLellan (Los Angeles Kings) and David Hakstol (Seattle Kraken) are givens.
When it comes to uncertainties, D.J. Smith in Ottawa is not a for sure simply because of the potential ownership changes. So too, Sheldon Keefe has one year left on his deal and there's no way the Toronto Maple Leafs are prepared to give him an extension without playoff success. LeBrun said, "The playoffs have a huge impact on what's going to happen with Sheldon Keefe, and I think a lot of people in the Leafs [Toronto Maple Leafs] organization." Included in that discussion is probably GM Kyle Dubas.