In today's NHL rumors rundown, the Toronto Maple Leafs were apparently quite surprised to hear the comments Kyle Dubas made at his end-of-season media avail. Did that have anything to do with his parting ways with the organization on Friday? Meanwhile, what does all of this mean for Sheldon Keefe and his future with the team? In other rumors, the St. Louis Blues are considering trading one of their first-round picks. What do they want in return? Finally, could the Boston Bruins lose every single one of the NHL Trade Deadline acquisitions?
Who Will Replace Dubas as GM In Toronto?
With news that Kyle Dubas is out as GM of the Maple Leafs, questions will immediately surround the organization and some will wonder if Brendan Shanahan will tease or announce Dubas' replacement when he addresses the media on Friday at 3:30 PM EST. That the announcement was phrased, "The club has decided to part ways with General Manager Kyle Dubas…" is an interesting choice of verbiage. It seems to suggest this was a decision made by the team, and not as much by Dubas himself.
Darren Dreger on TSN said: "I find it hard to believe that the Maple Leafs will go back to another first-time General Manager". That would potentially rule out someone like Jason Spezza or the Leafs hiring another name from inside the organization.
Related: Kyle Dubas is Officially Out as GM of the Toronto Maple Leafs
As per Jason Gregor of TSN 1260, "Treliving to Toronto? Would be a good hire. It would mean the Flames have to put their big boy pants on and allow him to interview rather than be petty and not grant permission like they did with Pittsburgh." The Flames have not allowed Treliving to interview for other jobs and it doesn't seem likely they would waive for him to talk to the Maple Leafs.
---
Latest News & Highlights
---
It's not clear what ultimately led to Dubas being removed as GM, but there is talk that his comments at his media avail to end the season surprised a number of people inside the Leafs' organization. That he felt so stressed and that things were so hard on his family was apparently news to many.
A Quenneville Return Getting Closer?
News that Dubas is out in Toronto will lead to questions about the security of head coach Sheldon Keefe. While he still has time on his contract, he was closely tied to Dubas and his job security may be in question. There are already rumors linking him to the New York Rangers if he's fired by the Maple Leafs.
One interesting, but unlikely coaching candidate in Toronto would be Joel Quenneville. As per Darren Dreger, "Sources say NHL commissioner Gary Bettman will meet with veteran coach Joel Quenneville as soon as the season ends to review his status."
Blues Possible Trade Targets
According to Matthew DeFranks of STLTODAY.com Blues general manager Doug Armstrong might use one of his three first-round picks in this year's draft as trade bait to land a quality player that can help the Blues immediately. The criteria for what the Blues are looking for is that they must be 27 or younger and have at least three years remaining on their contract. Obviously, the player needs to be of high enough caliber that it's worth giving up a draft pick that could fall between 23 and 32 in the draft.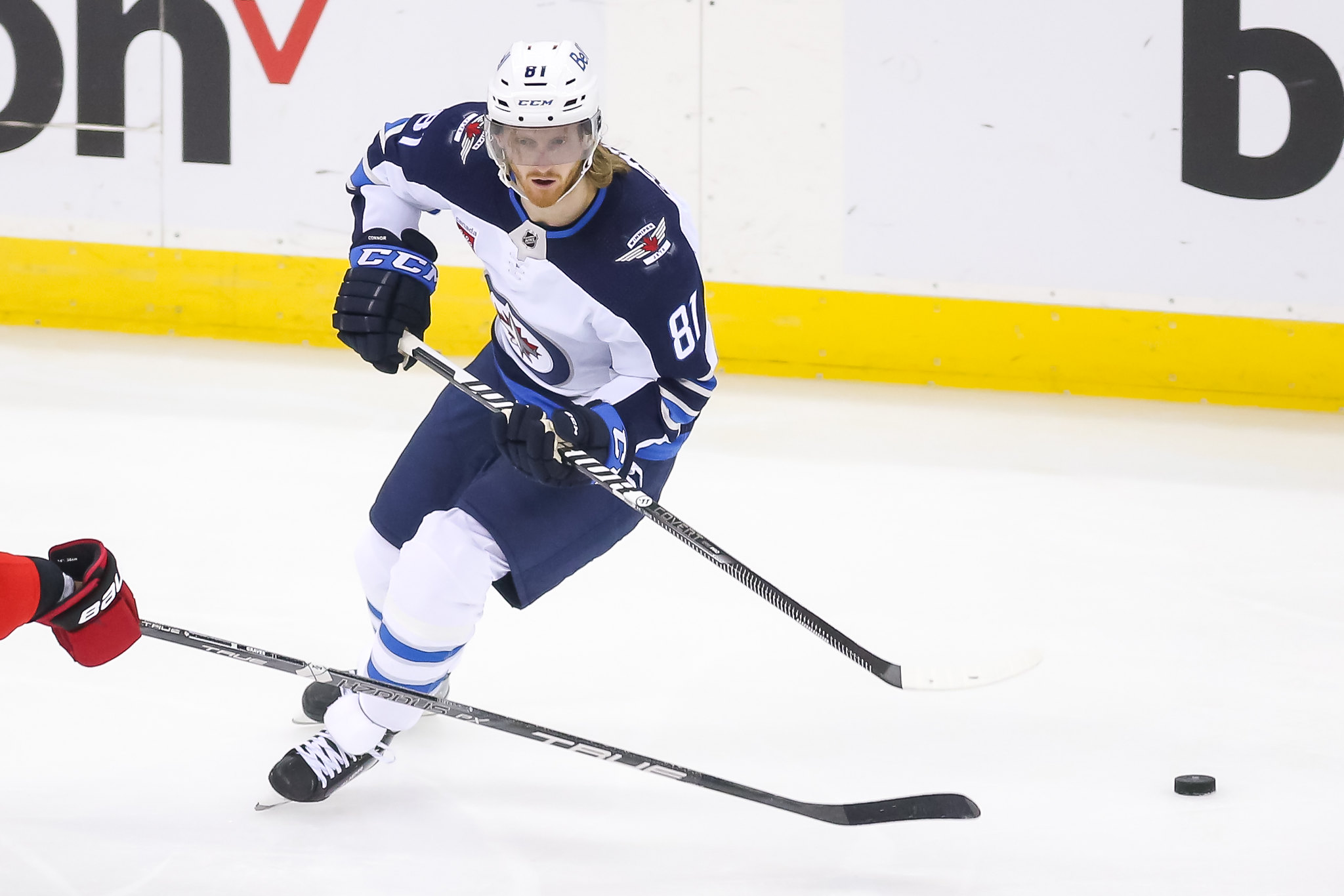 Among the names DeFranks threw out there as possible options that could fit this description, Winnipeg's Kyle Connor, Calgary defenseman Rasmus Andersson and Columbus' Patrik Laine were at the top of his list. He also noted that the Coyotes could be a target for the Blues and wrote:
Three Arizona Coyotes forwards fit the mold, with 24-year-old Clayton Keller (five years at $7.15 million), 27-year-old Nick Schmaltz (three years at $5.85 million) and 25-year-old Lawson Crouse (four years at $4.3 million) all meeting the criteria.

source – 'Who are the Blues' and general manager Doug Armstrong's potential trade targets?' – Matthew DeFranks – STtoday.com – 05/15/2023
Bruins Could Lose All of Their Trade Deadline Adds
Jimmy Murphy of Boston Hockey Now writes that Bruins' GM Don Sweeney has publicly said he doesn't regret going after so many trade deadline players, but that he not be able to bring any of the three names back he traded for. This could mean that Dmitry Orlov, Garnet Hathaway, and Tyler Bertuzzi are all playing elsewhere next season.
It's not a good look for Sweeney if none of those players return, Patrice Bergeron and David Krejci retire, and the Bruins were booted in the first round of these past playoffs.