In today's NHL rumor rundown, what kind of deal are the Carolina Hurricanes looking at for Dougie Hamilton? Who will start in goal for the Vancouver Canucks when the season starts? Are the Edmonton Oilers having financial struggles? Finally, what's the latest on when the season will start and will we see fans in attendance at NHL games in January of 2021 is still a go?
Hurricanes Deal for Dougie Hamilton
James O'Brien of NBC Sports notes confirms that Dougie Hamilton's next contract with the Carolina Hurricanes is expected to be signed before the upcoming season starts and adds that GM Don Waddell is interested in negotiating a new deal. But, O'Brien gets into more detail about the type of deal Hamilton might be looking for.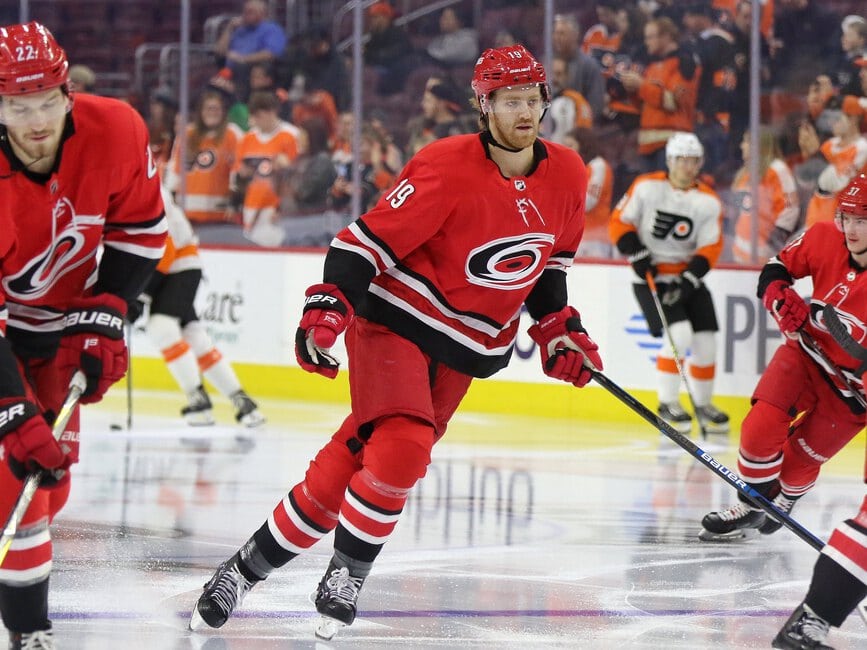 The scribe speculates Hamilton will want security after being traded twice. And, in watching blueliners like Alex Pietrangelo, Torey Krug, Chris Tanev, Dylan DeMelo and Joel Edmundson all get long-term contracts during a pandemic, the 27-year-old Hamilton thinks he shouldn't have an issue getting one either.
Oilers Sued For Failed Payments, Comment on Struggles
In an interesting and somewhat odd story, the Edmonton Oilers are reportedly being sued by Dallas hotel Crescent Hotel Court for bouncing a $28,000 cheque in December of 2019 and then for reportedly not paying a $27,000 bill from March, 2020. The Oilers are not considered a team that would be in financial struggle, but Oilers Senior Vice President Tim Shipton did release a statement on the matter.
TSN's Rick Westhead reports that Shipton said in comments:
"We have the same challenges as every business navigating through the … global pandemic. We are working diligently through our business operations & attending to outstanding issues from the unexpected stoppage of last season."
There could be a number of reasons beyond not having the money to explain what happened in this particular situation but it goes to show just how hard the pandemic and pause in play has affected every team in the NHL. Whether it's a lack of funds, organizational planning or otherwise.
Related: Oilers & Maple Leafs Should Fight for 1st in All-Canadian Division
Who Will Be the Canucks Starting Goalie?
Despite the excellent production of Thatcher Demko and the liklihood he is the Canucks starter of the future, Satiar Shah of Sportsnet believes that it will be Braden Holtby over Demko to start the year in net for the Canucks.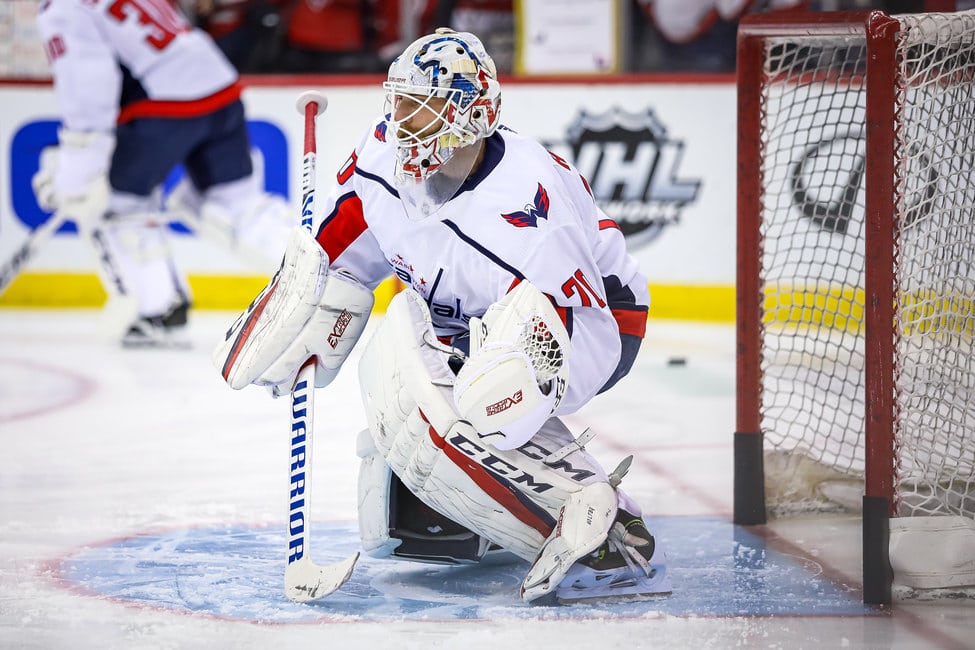 Because the team invested $8.6 million over two seasons in Holtby and back-loaded his contract, there is some belief that Holtby might only be with the Canucks for one season. Shah does contend that Demko will certainly be battling for the spot and could win the starting job quickly.
NHL and NHLPA Trying to Hammer Out 2020/21 Season Plans
Pierre LeBrun of TSN and The Athletic writes on Tuesday morning that NHL/NHLPA continue to work out plan for the '21 NHL season. He notes the 16-player Return to Play committee has convened nearly every day over the past week, and while they've not met with the NHL as often, the NHL/NHLPA communication remains consistent at the higher levels.
The plan is still to return on Jan. 1 and drop the puck to start the new season with the Cup awarded by July 15. They're focused on a 60-plus game schedule and an All-Canadian division remains a hot topic of discussion.
Will Fans Be In the Areas in January?
Sportsnet's Chris Johnston said during a spot on Sportsnet 590 radio that he expects there will be some fans in some arenas if the season were to get started on January 10, 2021.
Johnston notes:
"I think there might be in a couple places just because we've seen you know a few States right now where fans are allowed in, in various capacities in the NFL in some of those States like Texas.
Johnston notes that if the season is underway by January 10th there will be a very limited numbers of fans and that the hope is by the spring a little more information on a vaccine will be available.
Johnston also notes that whatever fans are allowed in probably won't be enough to make that big of a difference on the bottom line which is part of all the math that is being done right now.
---
---
Catch up on all the latest NHL Rumors