As trade talk heats up for Patrick Kane, the typical team names get tossed out there when it comes to franchises that would benefit from adding the winger to their roster. The New York Rangers, Vegas Golden Knights, New Jersey Devils, Los Angeles Kings, and others have been mentioned here and by other insiders. But, are there teams no one is seriously looking at which Kane himself might see as a potential fit?
The three teams listed below might not be favorites but what if he's interested? Kane does, after all, have all of the leverage in any pending deal before the NHL Trade Deadline.
Minnesota Wild
If Patrick Kane is looking for a team that he believes might have a chance to win and is going all-in for this one particular season before players are jettisoned and go their separate ways, the Minnesota Wild might be an option. With dead cap space a real issue for the team next season, this is the season GM Bill Guerin considers going all-in.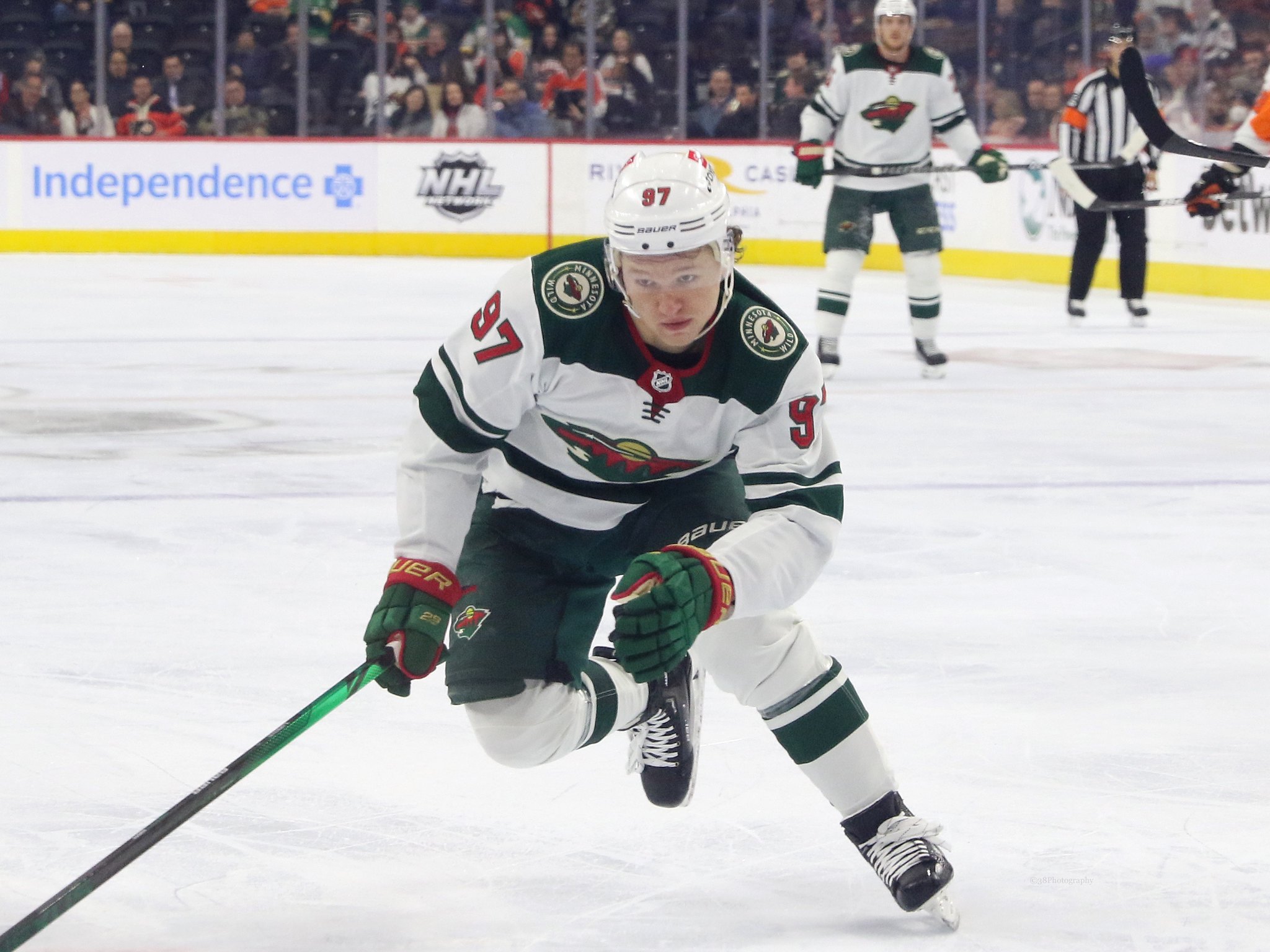 The Wild sit third in the Central Division with 58 points. They aren't a lock to make the playoffs with Colorado and Nashville nipping at their heels. They need a spark and after letting Kevin Fiala leave, a playmaker and offensive weapon would be welcome there. If Kane sees Minnesota as a place he can use to put a stamp back on his name this season (Kane's production has dropped), he'll up the value for himself in free agency if he goes there and becomes a dangerous weapon for that team.
The Wild have $16 million in trade deadline cap space this season. His salary is not a concern. The idea of playing the other flank on a line with Kirill Kaprizov might be appealing.
New York Islanders
Imagine this scenario: the New York Islanders add Bo Horvat and, all of a sudden, make a jump in the standings because they added a scorer at the center-ice position. Now imagine they go all-in and think to really bolster their offense by adding a winger like Patrick Kane to play with Horvat. With Lou Lamoriello as the GM, anything is possible and the Islanders have the deadline cap space ($11.3 million) to do it. It also might tempt Horvat to consider a long-term extension.
What the Islanders might not have are the draft picks and prospects now to make this move since they gave up a ton of what they had left in the Horvat deal. That's what makes them such an underdog in this conversation. Lamoriello would have to get creative.
Buffalo Sabres
It's interesting how often it gets mentioned that Kane is from Buffalo, yet the Buffalo Sabres are rarely a team considered a serious contender to acquire him. Part of that could be because few insiders feel confident in suggesting the Sabres are a guaranteed playoff team and part of that could be because few players in the past have jumped to join that organization. Kane could change things for that franchise.
---
Latest News & Highlights
---
The way Buffalo is playing and the fact that they are a good young team with some really talented stars coming into their own, there's a lot to like about Buffalo these days. It only makes sense that Kane would at least look at them as an option and see an opportunity to play at home, mentoring young players.
Kane has said a couple of times that he likes the prospect of playing in Chicago and working with young stars. The only issue was the fact they are rebuilding and have dumped some of those younger pieces. Buffalo is no longer rebuilding. They're going for it and a short-term deal in Buffalo could be a good way for Kane to wind down his career. Buffalo has more deadline cap space than any other NHL team this season. No one should be shocked if they try to make a push.