The preseason is upon us, with the New Jersey Devils set to play their first games on Sept. 17. They'll play six games over the next two weeks, ending with a game against SC Bern in Switzerland. Here are some preseason storylines to follow, as the Devils look to shape their 2018-19 NHL roster.
Devils Search for Secondary Scoring
The Devils scored 248 goals in 2017-18, so the offense may not have seemed like an issue. It certainly helps to have someone like Taylor Hall, who finished with a career-high 93 points. Where the Devils struggled was finding offense after Hall. The team's next leading scorer was Nico Hischier, who finished with 52 points.
They'll have to find more secondary scoring, and one candidate who should help is Marcus Johansson. He missed all but 29 games last season with two concussions, but is now 100% healthy and had a full offseason of training. When on the ice, he averaged 1.86 points per 60 minutes (P/60) at five-on-five, which was fourth best on the team in 2017-18. He should give their top six a much-needed lift right away.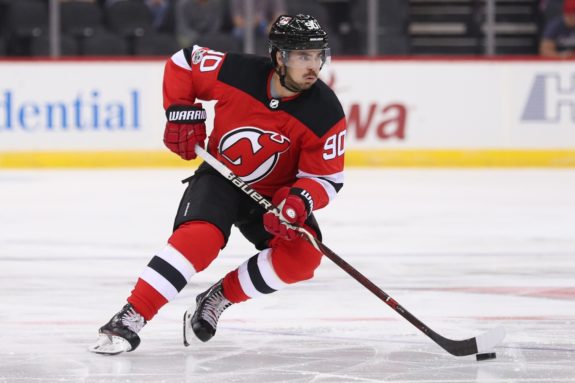 The Devils will also rely on a deep group of prospects up front to add some offense. While there are no guarantees, they should be encouraged by what they saw at the Prospects Challenge last weekend. They scored 16 goals in three games, with goals coming from top prospects such as Michael McLeod and John Quenneville. That should bode well for the preseason.
When Will Miles Wood Sign?
Wood is the last remaining restricted free agent the Devils have left to sign. He hasn't reported to camp yet, so he'll likely miss their first set of games this week. General manager Ray Shero hopes it's a situation that won't drag on much longer.
"I don't think it's a reflection on Miles and what we think of him and what he thinks of the organization," Shero said to Chris Ryan of NJ Advance Media. "It's just one of those things that I hope doesn't drag on too long because he should be here, but I respect his decision and look forward to having him under contract sometime soon."
Wood is a big part of what the Devils are trying to do on offense. He's arguably their fastest skater and has a physical element to go along with it. He was also a quietly efficient scorer last season, averaging 2.02 P/60 in less than 1,000 minutes at five-on-five. That's good enough to get him a top-six role if he returns to the team soon enough.
Finding the Right Defense Pairs
The Devils most common defense pairs in 2017-18 were Andy Greene/Sami Vatanen, John Moore/Damon Severson, and Will Butcher/Ben Lovejoy. That will change in 2018-19 after Moore signed with the Boston Bruins in free agency.
Butcher seems like a good bet to move into the top four after an outstanding rookie season. But who he plays with remains a bit of a mystery. He spent limited time with Severson last season but fared well with him. Devils head coach John Hynes could also be tempted to give Butcher a shot with Vatanen. If they're going to do so, the preseason would be the right time to do it.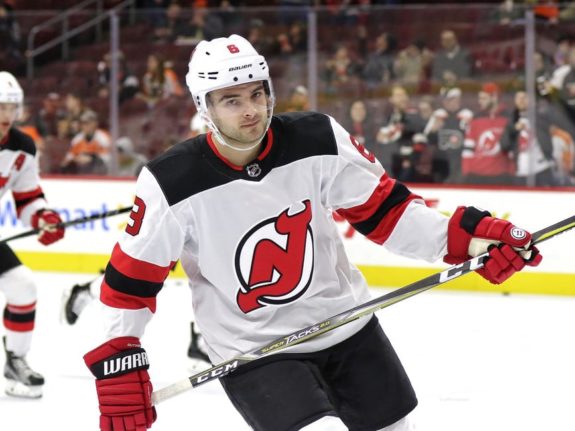 We have a pretty good idea of which defensemen will get top-four minutes. It's the Devils' bottom pair where things get interesting. Steven Santini and Lovejoy will battle for a starting spot on the right side. On the left side, it could come down to Mirco Mueller and Egor Yakovlev.
We also can't forget about 2018 first-round pick, Ty Smith. He drew rave reviews from his teammates after an impressive performance at the Prospects Challenge. The Devils don't need him to play hard defensive minutes, as was the case with Butcher last season. That could be how they use him during the preseason, which may help him make the opening night roster.
Related: Can Devils' Santini Make a Breakthrough?
Will Pavel Zacha Breakout?
Zacha has been a bit of an enigma since coming into the NHL in 2016-17. He has 51 points in 140 NHL games, which is less than what the team needs from him. However, there are reasons to be optimistic this season.
In his final 30 games, Zacha averaged 1.67 P/60 and produced at a 38-point pace over an 82-game stretch. He also spent the offseason training with Keith Kinkaid, who noticed the difference in Zacha.
Keith Kinkaid said he spent the summer in Jersey working out w/ Pavel Zacha. He said Zacha "seems a lot stronger and faster out there." That's good news for @NJDevils fans. He said he feels Zacha is going to have a great year.

— Mike Morreale (@mikemorrealeNHL) September 13, 2018
Zacha has put in the work off the ice, and hopefully, that translates into results on the ice. One area to watch during the preseason is Zacha's shot generation. He averaged just 10.6 shot attempts per 60 minutes last season, which was the same as Drew Stafford and Ben Lovejoy. That will have to be better for him to break out offensively.
The Devils don't need Zacha to be a first line center. But they do need him to finish with more than 25 points this season. He's already a solid defensive forward, but he needs to take his offensive game up another level. If he can step up behind Hischier and provide 40-45 points, it'll help give the Devils a deeper offense.
Keith Kinkaid, Eddie Lack Need to Be Ready
With Cory Schneider still rehabbing from surgery, Kinkaid and Lack will get their fair share of minutes during the preseason. Kinkaid was stellar down the stretch of 2017-18. He finished with a .932 save percentage (SV%) in his final 20 games and carried the Devils into a playoff spot.
Eddie Lack, on the other hand, saw limited action last season. He started three games for the Devils and had a .903 SV% at the NHL level. He spent most of the year in the AHL, where he had a .889 SV% in 16 games played with Binghamton.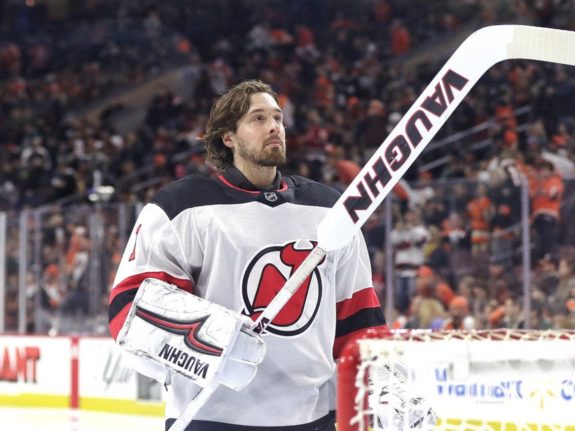 It's tough to gauge anything with certainty during the preseason. That said, the Devils will need Kinkaid to perform well. He started last season with a .891 SV% in his first 21 games played. The Devils can't afford that kind of goaltending if Schneider is unable to go, especially with Lack's recent struggles in the NHL. A strong preseason should help Kinkaid avoid the same kind of start he had last season.
*    *    *
Advanced stats from Corsica Hockey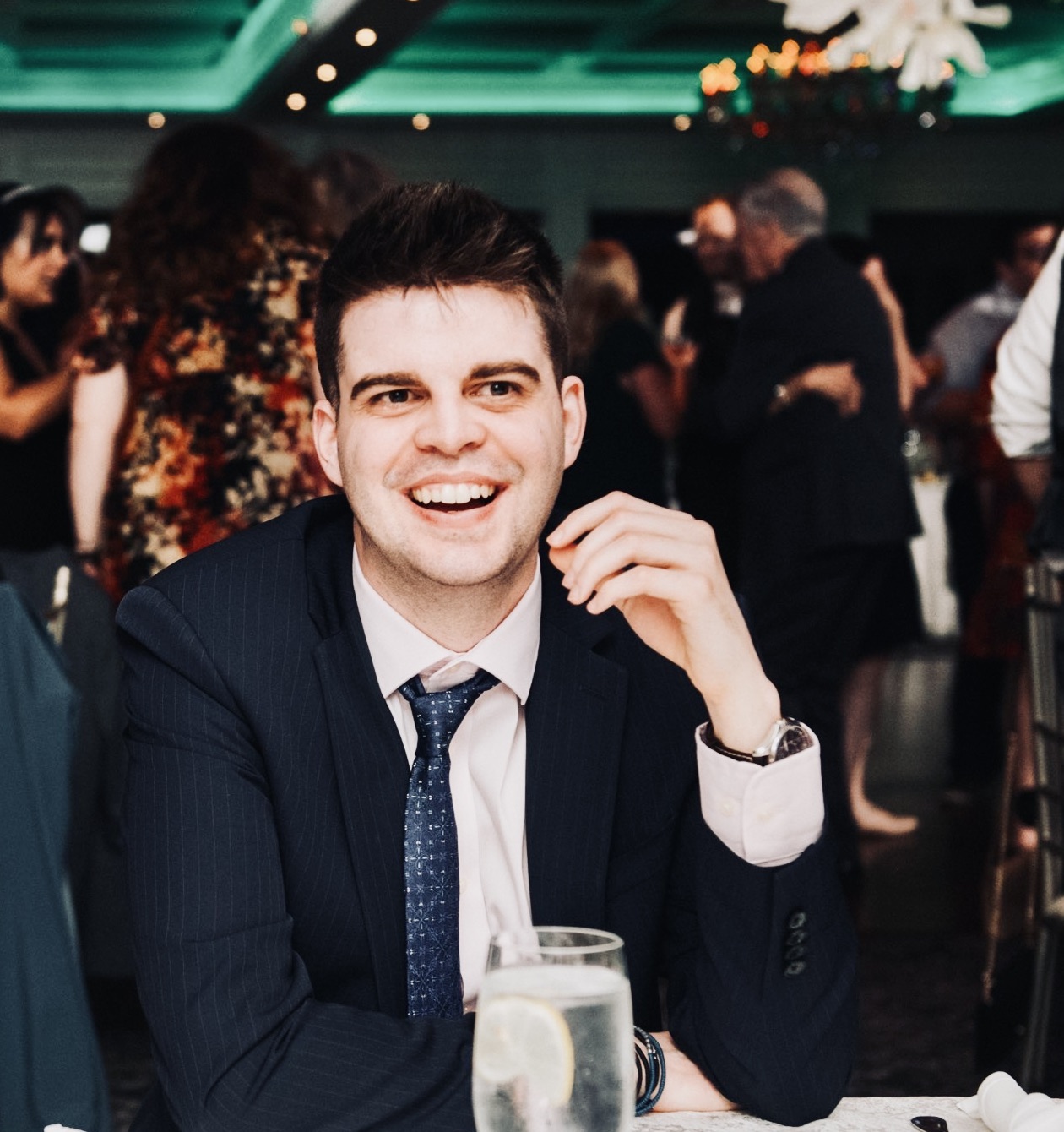 Alex Chauvancy is a New Jersey Devils writer for The Hockey Writers who has a penchant for advanced stats, prospects, signings and trades. He previously wrote for Devils Army Blog, a New Jersey Devils fan blog, from 2015-2017