It's an argument that hockey purists will always be a part of – that body checking has a place in the game. But in recent years, that so-called necessity has been placed under the microscope by parents, players and those responsible for player safety within hockey.
The fear associated with the term 'concussion' has driven the debate surrounding physical play to the forefront of the hockey world – with the future of contact in the game very much in question. With the lawsuit filed against the NHL and headed by various former players, the topic has never been more consequential.
But what would hockey look like without contact? Would it change the overall outcome of the game?
In that sense, change would be inevitable. Players like Patrick Kane would be able to dangle around defenders without the slightest bit of fear of being hit. Smaller players wouldn't have to wait their turn to join their big clubs because size simply would not matter.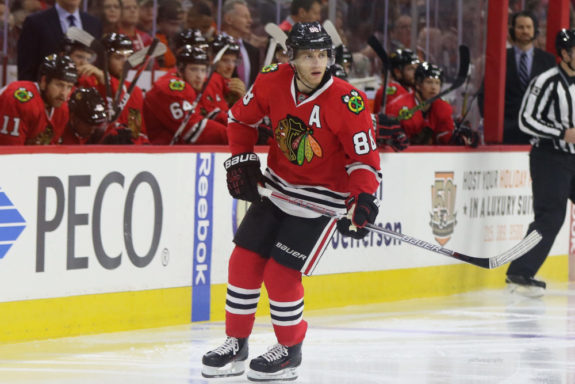 Think about Sidney Crosby for a second. He's a player that is already hard to contain. Could you imagine what it would be like if he didn't have to worry about a Shea Weber freight train heading his way? Regardless, the changes have started with the end game still a mystery. And as a contactless game hovers in the clouds for hockey fans, here's what it looks like so far.
Step One: Fighting
Many leagues have already taken steps towards removing fighting from their game – or at least reducing the frequency in which it occurs. Whether it's adding further punishment for removing your helmet before a fight or simply discouraging players with the threat of punitive actions like a game misconduct, the role of the one-dimensional enforcer is approaching extinction.
"Look at these big guys now, they're getting chewed out of the league. Colton Orr, Frazer McLaren with the Leafs. George Parros, so the Habs don't have anybody anymore. The big guys are going."
– former NHL enforcer, Dave Hutchison, in an exclusive THW interview.
As Rory Boylen writes for The Hockey News, eventually, "analytics will dictate you need skill players, even on the fourth line." He points to recent Stanley Cup champions to show how important depth is – that wasting a spot on guys like John Scott don't improve your team. In fact, they do the exact opposite.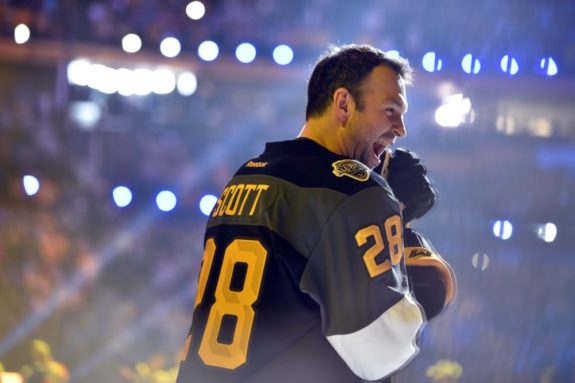 And while I don't advocate for fighting in hockey, there is a need for players to self-police the game they play. In the end, disciplinarians and referees can only maintain so much control in a game that requires passion and spirited play to take home the coveted Stanley Cup.
Fighting aside, however, what does this change mean for physical contact in the NHL and other leagues in the coming years. Surely, we can't take hitting out of hockey completely.
Step Two: Making Hockey a Non-Contact Sport
Slowly, the discussion of fighting and the injuries suffered in hockey have led us to reconsider hitting. We've all seen the stop signs on the backs of jersey in minor hockey and for the past few seasons, the NHL has really cracked down on any sort of dangerous hit.
But other leagues have taken the next step towards eliminating contact in hockey – a step they believe will allow players to play the game longer.
Take the Greater Toronto Hockey League for example. In March 2015, it was announced that the GTHL would be moving to a non-contact format beginning in minor bantam (ages 13 and under) at the A-level. Their goal is to have the ban gradually reach their midget level (under 18 years of age) in the next four years.
The Greater Toronto Hockey League will phase out body checking at the A level to address concerns about injuries. http://t.co/nUygiKeHU0

— GlobeToronto (@globetoronto) March 11, 2015
Hockey Quebec expands ban on body checking http://t.co/417LCiWaLR

— CBC Montreal (@CBCMontreal) March 12, 2015
But what does that do for those who are looking to take the next step? No, not every player playing in this particular league is going to make the eventual jump to the National Hockey League. There are still the double-A and triple-A levels that will continue to include hitting at this point. But at what age – if not 16 or 17 – do you teach these kids to take a hit.
Before you know it they will be so used to skating with their heads down that, when the physical play is introduced, it could make for a more dangerous game than having hitting there in the first place.
According to Scott Oakman, the executive director of the GTHL, the argument made is a moot point. He explains in an interview with CP24's Codi Wilson that the "overwhelming majority of players in the 'A' division will go on to play in recreational leagues that do not permit checking."
In fact, Oakman goes on to say that for those who are interested in moving up to the higher divisions, non-contact hockey could work in favour of their development.
"Those players that do want to take opportunities to move to a higher level… are going to be allowed to still focus on the core skills of the game, including skating, puck-handling, passing, things like that in an environment where they are not going to have to worry about being body checked."
– Oakman in the interview with CP24
So I ask again, when will they learn to take a hit? If the focus is solely on puck-handling and those types of skills, how will they learn to skate with their head up? How will they learn to read the game like the Gretzkys of yesterday?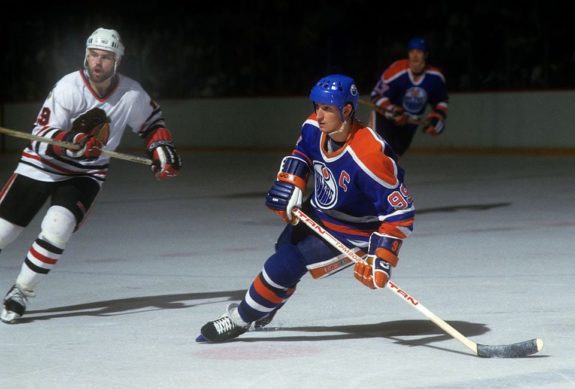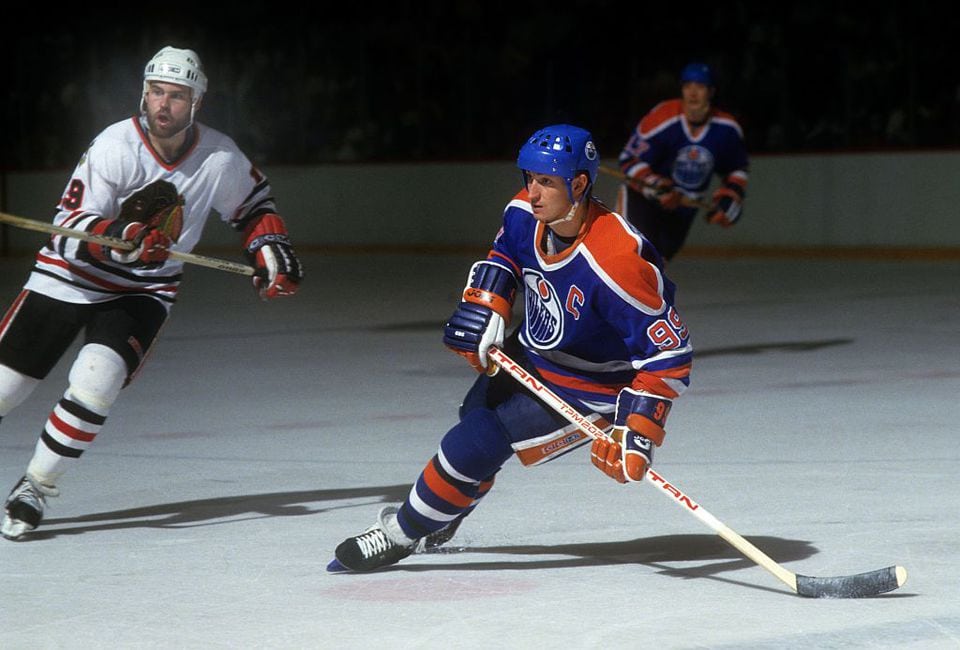 Too Many Questions
Don't get me wrong. I'm in no way arguing that 13-year-olds should be running around trying to take each other out. But some players – those headed into the CHL (or comparable leagues) with the hopes of one day playing in the NHL or in Europe – need to understand the game. They need to learn to play the game with the potential of a body check coming their way.
In a study on NHL injuries, published in July 2013, it showed that in the 2009-2010 season there were 77 concussions, suspected concussions and facial fractures. That was a year before the league instituted Rule 48 for illegal hits to the head.
The following year, that number of injuries jumped to 120 and finally 126 in 2011-2012. That's with the controversial rule in place.
Overall, the study found that 64 percent of concussions were caused by bodychecking. Now there's two ways to look at that. Yes, 64 percent is fairly high. However, 36 percent of concussions aren't caused by this physical contact that we are so desperate to take out of our game. Nearly 40 percent are caused by some other factor in the game. So what are we doing to rectify that number?
There's no questioning the fact that we do have to generate a new platform for hitting in hockey. There simply is no place in the game now for the Scott Stevens hits of old. Sure, they were explosive and entertaining for most fans, but they were accompanied by health problems. Just ask Paul Kariya.
But players are bigger – stronger – in today's game. Equipment has evolved to protect these players, but also factor in to how hard someone is hit. Even in non-contact hockey, there's passion and hard-work that leads to body contact every once in a while.
There are far more questions than answers at this point in time. While something surely has to change to bring the number of injuries down, it's something that isn't as simple as taking hitting out of the game. The unfortunate part is that injuries accompany sports – no matter what game you're playing.
While we can try to reduce it at lower levels of the game, are we just pushing back the inevitable? Is non-contact hockey – at a reasonable age – simply making the game more dangerous in the long run?
Regardless, hitting is still allowed in many leagues and the discussion surrounding it isn't going to die down anytime soon. For now, it's time to sit back and watch just what kind of impact non-contact hockey will have – on the GTHL, on its alumni and on the game of hockey.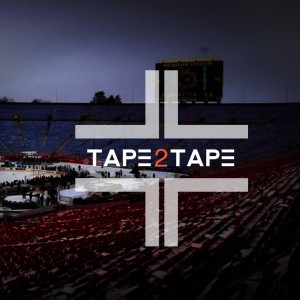 Have some thoughts about this week's column, let me know at @AndrewGForbes or @Tape2TapeTHW on Twitter.
Tape2Tape is a column looking at some of the biggest stories from around the world of hockey. Discussing different topics, it focuses on one major story each week. Agree or disagree, writer – Andrew Forbes – would love to hear what you have to say.
Originally published in April 2015.