As the Nashville Predators and Pittsburgh Penguins scratch and claw for supremacy, they're bound to develop bad blood for one another. But bad breath?
Things got personal following the Preds Game 3 win, when the wildly popular P.K. Subban claimed he was the victim of a vicious verbal attack from Penguins' captain Sidney Crosby. The Penguins' captain accused the defender of having terrible breath.
After the final whistle, a chirping Subban escorted two Penguins players off the ice. He had words with rookie Jake Guentzel before having an animated conversation with his former Team Canada mate, Crosby.
PK Subban's "I use Listerine" quote with the video of he and Sidney Crosby at the end of the game pic.twitter.com/z7I6Hz6OuM

— CJ Fogler 6'7" IQ 269 #BlackLivesMatter (@cjzero) June 4, 2017
Subban's Post-Game Interview
Many take the on-ice exchange at face value — chronic halitosis is no laughing matter. It's been said that hockey players' breath is so bad, it makes the blades on their hockey sticks curve.
"Coooooomme oooooooooon, guuuuuuuuys,"said Subban, exaggerating every syllable while exhaling with all his might. "Myyyyyy brrrrrrrreatttttttttth isssssss mmmmmmmintyyyyyy frrrrrrrreshhhhhh."
Several reporters standing within arm's reach of P.K. reported feeling a burning sensation on their face.
"My cheeks… they tingled. Definitely stung a little," said Jason Mackey, beat reporter for the Pittsburgh Post-Gazette. "It wasn't minty per se. More like a mix of wintergreen meets smelling salt."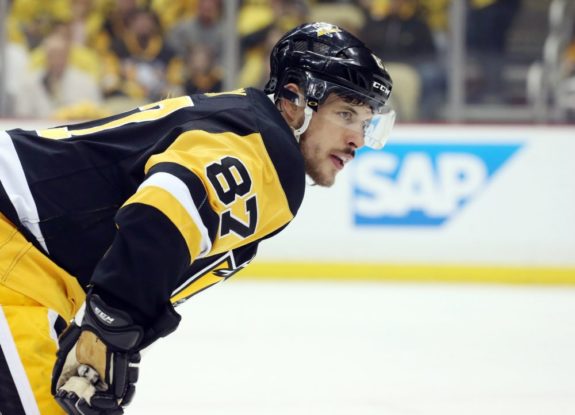 Crosby's Reply
When asked about the exchange with Subban after the game, Crosby said it was horse-hooey.
"He made that up, I didn't say that," said Crosby calmy. "P.K. asked me if I like New York or Chicago style pizza. I told him I like mine rolled. Pizza logs, baby!" He then clamped down on one like a cigar.
Crosby may be one of the NHL's 100 best players, but he's known to have a weak trash talk game.
Sport psychologists have trained the eight-time All-Star to transform vulgar-laden insults, especially those filled with passionate hatred, into more positive thoughts, like haiku or poetry about a good restaurant or an extra foamy aftershave lotion.
Rinne Chimes In
After the game, Predators' netminder Pekka Rinne defended Subban's hygiene.
"He's a classy guy," Rinne said bluntly. "P.K. always flosses."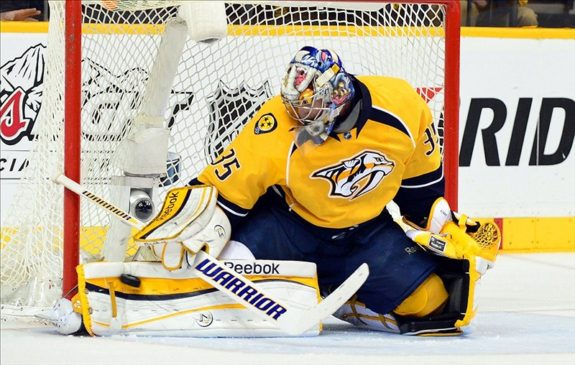 Rinne then pulled an arms' length of the dental string from a pack and snapped it off, getting to work between his rear molars.
"P.K. and I may play defense, but we're on the offense against plaque and gingivitis," he said while staring into a mirror.
McGuire and Bad Breath
Bad breath has a common denominator: Pierre McGuire.
McGuire, NBCSN's encyclopedia of useless minutia, often struggles to string together coherent thoughts. However, his placement, between the team's benches, keeps him in the heart of the action, giving him immediate access to players.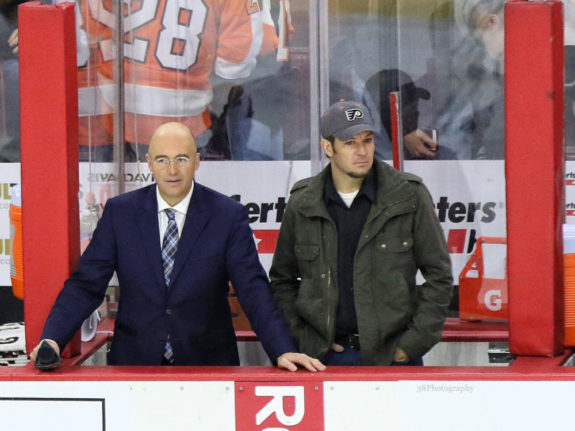 Last year, winger Phil Kessel was a force for the Penguins throughout their post-season run, tallying ten goals and twelve assists, nearly earning himself a Conn Smythe trophy.
As the best player on the ice during the Penguins' 4-2 win over the Tampa Bay Lightning in Game 3 of the Eastern Conference Final, Kessel had the unjust reward of spending a few minutes speaking one-on-one with Pierre McGuire.
The sharp-as-an-old lawnmower blade McGuire interview went like this:
Clearly, the jovial winger was caught off guard by McGuire's poorly worded question. The prompt was meant to probe into Kessel's conditioning and fitness, but instead was construed as a jab at his halitosis. Kessel was McGuired!
Kessel's ensuing admission of heinous breath was frank. As in hot dogs. He owned up to it with brutal honesty.
In part two of the interview, McGuire asked Kessel, "how's your wind?"
"A bit nasty, eh?" replied Kessel, having downed a half dozen dirty water dogs with sauerkraut and chili during the intermission. "I could use some Pepto-Bismol."
This is by far the best interview of Pierre McGuire's career, yet McGuire still has absolutely no reason why.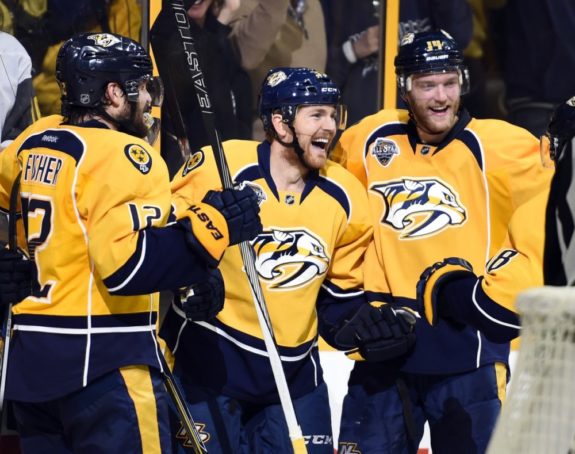 Game 4 Monday Night
Subban guaranteed that his team would win Game 3 and he delivered.
We may never know what words were exchanged during the incident at the end of the game. The reality is, the only thing that smelled Saturday night was the Penguins' game, in particular Crosby and Evgeni Malkin's, as both were held without a shot on goal. Expect them to bring their 'A game' on Monday…and possibly some breath mints. Perhaps, Altoids.
If Crosby and the Penguins, up 2-1 in the series, want to avoid Subban's halitosis or trash talk, their best bet is to score some goals to keep his mouth shut. That may not even help their cause.
The Predators host Game 4 of the Stanley Cup Final Monday before the series heads back to Pittsburgh for Game 5 on Thursday.
Relax. It's satire.