Ok, Vegas Golden Knights fans we're down to the final three teams on our rundown of players you should be familiar with. Take a second and educate yourselves on the 108 players we've covered to this point. The NHL universe thanks you in advance.
As a reminder, teams will submit their lists of players protected from the expansion draft on June 17. Those lists will be made public the next day. The Golden Knights must submit the players they are selecting to the league by 5:00 p.m. Eastern time on June 20. On June 21 those picks will be announced at the NHL Awards Show from T-Mobile Arena in Las Vegas.
Today we're covering the Canucks, the first VGK opponent in franchise history. Vancouver will host the Knights in a preseason match-up on Sept 17. Who's headed south to continue their hockey career in Sin City? Maybe one of these guys. Here are four Canucks Vegas fans should know.
Reid Boucher
The Canucks are coming off of their second worst season in nearly two decades. So what do they need to do? Something different.
If that means a youth movement, Reid Boucher could be an important piece moving forward. To this point, his career has been filled with unrealized potential. His top season was 2015-16 with the Devils when he tallied eight goals and 11 assists in 39 games. That wasn't enough to keep him in New Jersey. After a short stop in Nashville, he was claimed by the Canucks on Jan. 4 of this season.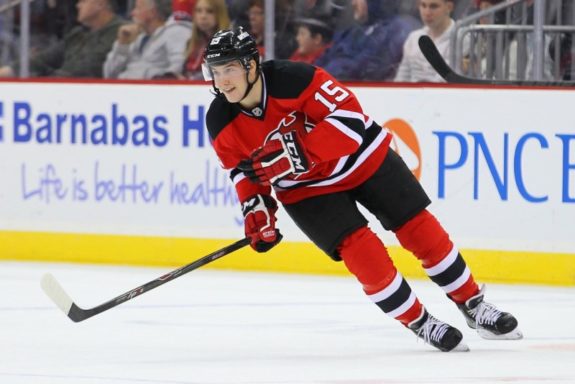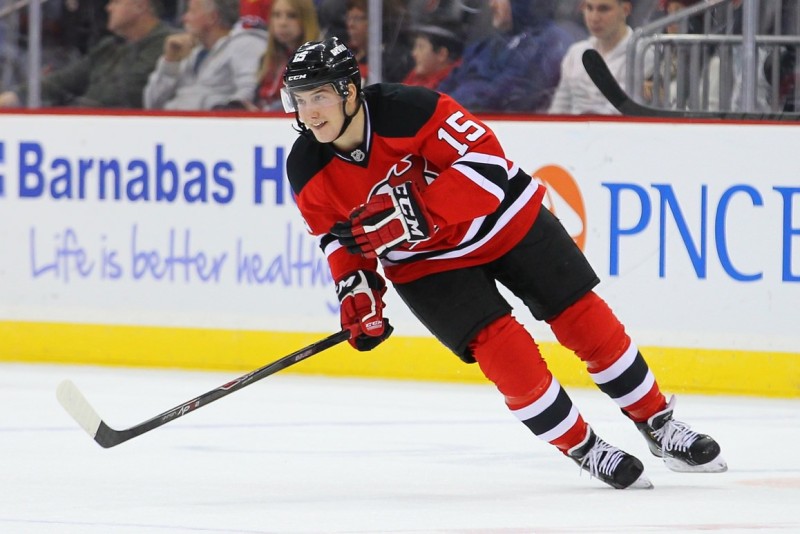 After joining Vancouver he appeared in 27 games, albeit in a limited role. Realistically he's not going to be protected from exposure to the expansion draft. That said, he's only 23-years-old and he's got an impressive shot that may have caught the attention of Vegas general manager George McPhee. For a team devoid of dazzling options, Boucher could be a good player to take a chance on.
Luca Sbisa
Ask a Canucks fans and Luca Sbisa is the player many would like to see relocate to southern Nevada.
VGK fans should know him. He's big, physical and arguably the top player from Vancouver that will be made available to the Knights. If Vegas wants him, they can probably get him. It's unlikely he's protected. All signs point to the Canucks utilizing a 7-3-1 expansion draft strategy with Alexander Edler, Christopher Tanev, and Erik Gudbranson being the blueliners retained.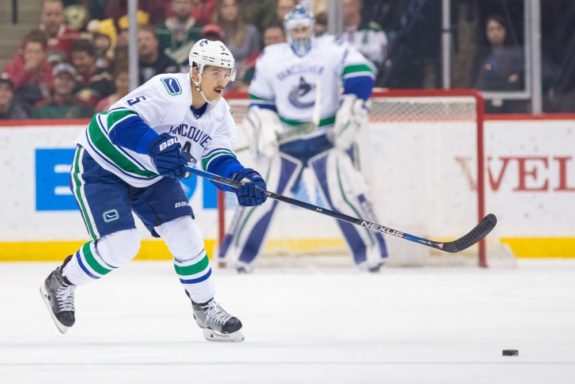 But I'm skeptical the Golden Knights take that shot. Sbisa is owed north of $3 million next year, money I suspect the Canucks would like to have off the books. While he'd make a fine addition to the inaugural Vegas roster, I just think the Knights can get a player of his caliber at a dollar amount that's a little friendlier to owner Bill Foley's bottom line.
Brendan Gaunce
For both Vancouver and Vegas, Brendan Gaunce can be a difficult player to evaluate. The 23-year-old was provided with an increased opportunity to showcase what he can do this season, but in 57 games he was unable to find the back of the net.
Whether or not to expose Gaunce is not going to be an easy decision for the Canucks. It's too soon to write off the 2012 first-round pick. But there simply may not be a spot left on the protected list for him. His versatility as a two-way player is impossible to ignore, and if the time he logged on the ice this season is any indicator, Vancouver is prepared to invest.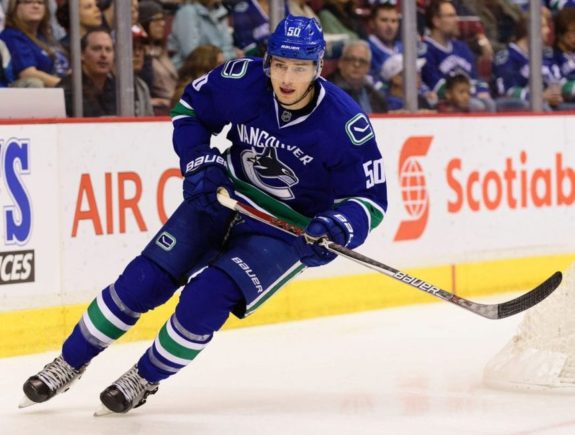 If Boucher and Gaunce are both exposed, I still go with Boucher if I'm McPhee. I think he has the higher upside. Either way, if Vegas gets their hands on enough of these former first-round picks across the last 5-7 years, some of them are going to work out. Gaunce has good size, and a high hockey IQ, and may flourish in a new environment like Las Vegas.
Derek Dorsett
With nine seasons, three teams and just shy of 500 games played on his NHL resume, 30-year-old Derek Dorsett has the kind of experience in this league that Vegas will need to get from somewhere as they develop an identity in year one.
As a bottom-six forward, Dorsett makes up for limited offensive ability by agitating the opposition. And he's really good at it. He plays aggressively, if not downright reckless at times, but he is the sort of player that the Golden Knights need to make sure they get in the expansion draft. If not from Vancouver, then from one of the other 29 teams.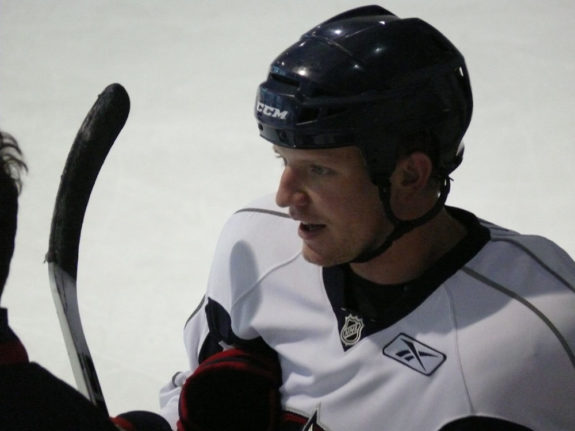 But I just can't see VGK making Dorsett their selection. All those positives can't erase the injury he suffered this season. Just 14 games into his 2016-17 campaign the veteran winger saw his season end thanks to cervical fusion surgery on Dec 5. That's a serious one and hopefully, he bounces back and continues to be an important contributor in the NHL for many years to come. But I think neck surgery plus $5.3 million remaining on his contract across the next two seasons is enough to keep McPhee away.
Las Vegas local covering Golden Knights hockey since 2016.
Ball State University '05
Other work:
Credentialed NBA writer covering the Phoenix Suns,
Credentialed NCAA football writer covering the UNLV Rebels