The expansion draft is mere weeks away now and the Leafs have to have their protected lists in less than two weeks. Knowing that, we here at The Hockey Writers obviously had to talk about that in this week's roundtable.
Along with speculation surrounding Kyle Dubas' future with the franchise, Slawson and Langridge joined me at the Maple Leafs Roundtable this week to discuss whether or not we'd see any surprises from the Leafs when their protected list is released.
With all of the Dubas news as of late, what do you make of the front office 'turmoil' speculation that seems to have surfaced?
Forbes: I think the speculation is just that – speculation. Sure, the Leafs initially gave the Avalanche permission to talk with Dubas, but since his hiring in Toronto he's been part of their future plans on the management side. How you do you let someone like that go?
It was Sportsnet's Elliotte Friedman who first reported that the Leafs gave the Avs permission and then reported that it had been revoked by the Leafs. That being said, I think Friedman was just as unsure as everyone as to what really happened in this situation.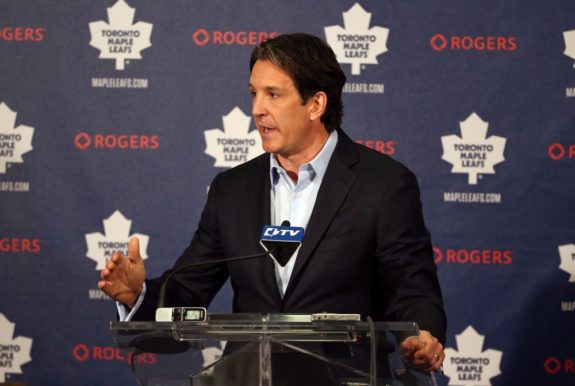 Regardless, the window is closed and I don't think it'll affect the Leafs management team at all. Sure, Dubas would surely love to fast-track his career into being an NHL general manager, but he's also a part of one of the more exciting and up-and-coming franchises in the Maple Leafs. Why would he want to leave either? I don't expect to see any fallout from this reported incident, but speculation is always fun.
Slawson: I wouldn't read too much into it.
Dubas is an excellent NHL executive whose talents have been well-known for quite some time. So, a team such as the Colorado Avalanche looking into his availability isn't anything more than a resounding confirmation of his immense value.
In the long-term, Dubas looks to be the natural replacement for current general manager Lou Lamoriello, who could retire in the coming years. As a young man who entered the league years ahead of his time, Dubas isn't going anywhere and the Leafs will do their darndest to make sure of it.
Langridge: This was a mess alright. Did they talk didn't they? There's so much confusion surrounding this, which is pretty shocking as the Shanahan regime has usually been straightforward. Has Mark Hunter stepped ahead of Dubas in the Lamoriello succession plan? Who really knows at this point.
Hopefully there is nothing wrong in the management system as that's one of the last things the Leafs need on their road back to contention. If there is, Shanahan better clean it up fast.
Expansion draft upcoming, are there any surprise protected or unprotected players on the Leafs lists?
Forbes: In terms of the protected and unprotected lists, I don't think there will really be any major surprises. The Leafs have put themselves in a relatively good position salary cap wise that they don't have to worry about getting rid of any massive contracts.
Do you think they've talked to George McPhee and the Golden Knights about possibly taking on Horton's contract for an added piece? Sure, I'm sure there's at least been some discussion within the confines of the Leafs' management team, but it isn't a must for Toronto to shed that contract.
George McPhee provides insight into the philosophy he'll use to build our roster. pic.twitter.com/FeYqqW73qD

— Vegas Golden Knights (@GoldenKnights) June 3, 2017
Talking with McPhee at the NHL Combine, he made it clear that the Knights will be looking to grab young players both in trades and in the expansion draft. That being said, expect them to be looking at the Leafs' AHL affiliate Marlies for their selection off Toronto's list of unprotected players. Guys like Rychel, Leivo and Sparks are the first that come to mind.
Slawson: With the expansion draft looming, don't expect too many surprises to arise from the Leafs' decision making.
In terms of those who will be protected, Toronto's list is undoubtedly already prepared. With no players skating on dramatically poor contracts, the Leafs have no need to shockingly expose unsuspecting players simply to move on from their contracts.
On the other hand, the Leafs will be hit hard regardless of which exposed player is selected by the Vegas Golden Knights. With one of Brendan Leipsic, Kerby Rychel, Martin Marincin or Garret Sparks likely to be selected, Toronto's organizational depth will be severely impacted. In Leipsic and Rychel, the Leafs hold two developing forwards who could progress into quality depth performers, while Marincin saw notable time at the NHL level in 2016-17 and took significant strides forward.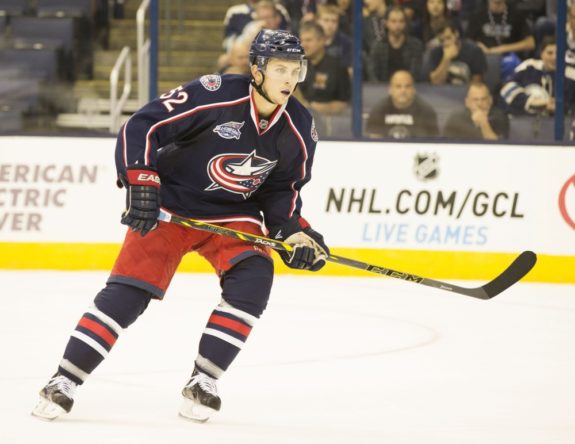 So, while the expansion draft likely won't draw any massive surprises from the leafs, it will, in fact, be detrimental to the strength of Toronto's organization as a whole.
Langridge: There shouldn't be any surprises. With the way the Leafs are set up, it's pretty clear who will be protected and who won't be. There's no need to protect UFAs such as Brian Boyle and it's obvious which three defensemen will be protected. If there is a surprise, I could see leo Komarov left unprotected to allow the protection of a player like Kerby Rychel or Brendan Leipsic.
Surprises or not, it seems pretty clear that the Leafs will likely lose a solid depth piece in the Expansion Draft. Whether it's Leipsic, Rychel or someone else, one player only has a couple of weeks left in blue and white before they don the gold. As for Dubas, he seems to be just fine staying with Toronto and nothing should boil over deeper in to the offseason. Be sure to have your say on both of these issues by commenting below and we look forward to hearing what you have to say now and on future editions of the Maple Leafs Roundtable.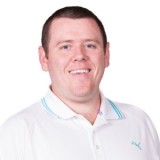 Andrew is in his 8th year reporting for The Hockey Writers covering the Toronto Maple Leafs. He began his broadcasting with CBC's Hockey Night in Canada team as well as being part of their coverage of the 2014 Winter Olympic Games in Sochi. He's the former play-by-play voice of the London Jr. Knights for Rogers TV and currently hosts the Sticks in the 6ix podcast. You can follow him on Twitter at @AndrewGForbes.