Who would have thought that the two-week pause in March 2020 would reach its one-year anniversary, and we still wouldn't be playing hockey? It's a grim reality, and it only gets worse when you consider that the WHL and QMJHL are back playing.
While the other two branches of the Canadian Hockey League are up and running, the OHL is sitting on their hands, waiting patiently for the go-ahead from the government to allow them to play. Statements from the league, a timeline to return to play, more statements, and another timeline later and still nothing; nothing but disappointment and growing unrest from players, fans, and teams.
Too Long Away From the Game
First things first, this is too long for the players to be off the ice. So much development time has been lost for far too many players who didn't have a season. Some of the issues that have been talked about since the shut-down include the mental health of players who can't be on the ice every day as they have done since they were children (from 'SIMMONS: Concern over mental health in a lost hockey season,' Journal Pioneer, 01/04/2021).
Understandably, there is a pandemic, but sports leagues around the planet have found ways to get back on their playing surface. Knowing exactly what is going on behind the OHL's closed doors is impossible, but they haven't done enough to satisfy the Ontario goverment that their return to play would ensure everyone's safety.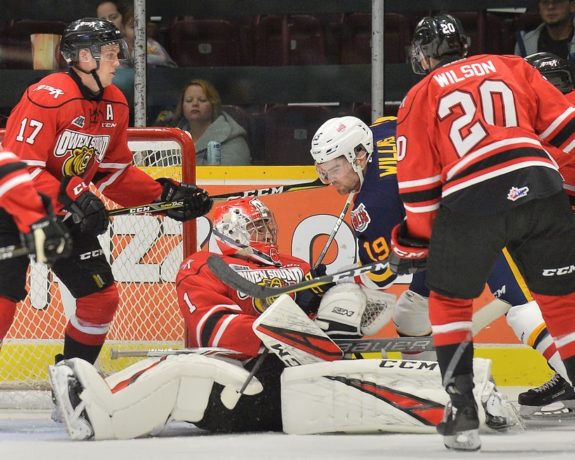 "We've had a few different proposals that the public medical officer of health has not been confident with," Minister of Heritage, Sport, Tourism and Culture Lisa MacLeod said in a briefing on Jan. 19. "With respect to the NHL and AHL they had a 600-page proposal, it was very detailed, and so that sort of hit the threshold that we would be looking at for the province. We're absolutely committed, we're working around the clock to see how this can be done. We know how important the OHL is to the cultural fabric of this province."
There is the potential for the league to resume in a hub city. There is the belief that a hub city or cities could be what it takes to have a season.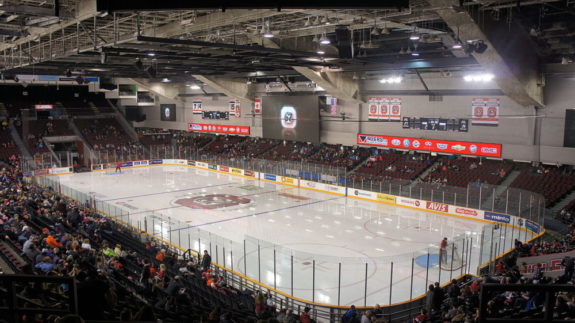 "There are different circumstances, for example in Ottawa, we're in the orange level but our 67's have a secure ice pad and arena that is not shared by the public," said MacLeod. "So there are a number different variables – access to rapid testing will be, obviously, very important and then making sure that we maintain the integrity of that hub so that there aren't people coming in and out."
There are solutions available to the OHL. However, those likely involve taking a financial hit, appointing hub cities or finding a solution that the government thinks is acceptable, and recently, nothing seems to be moving.
Voices to Be Heard
Fans have been disappointed with the lack of communication they have been getting from the league, and players are starting to get on board as well. No one should expect the league to publish everything they submit to the government publicly, but no one likes being left in the dark.
OHL players have started to speak out and let people know that they want to be playing games despite COVID-19, and leading the charge is Andrew Perrott of the Owen Sound Attack (from 'Owen Sound Attack D-man publishes open letter to OHL, Ford, MacLeod hoping for a return to the ice,' Sudbury Star, 02/25/2021).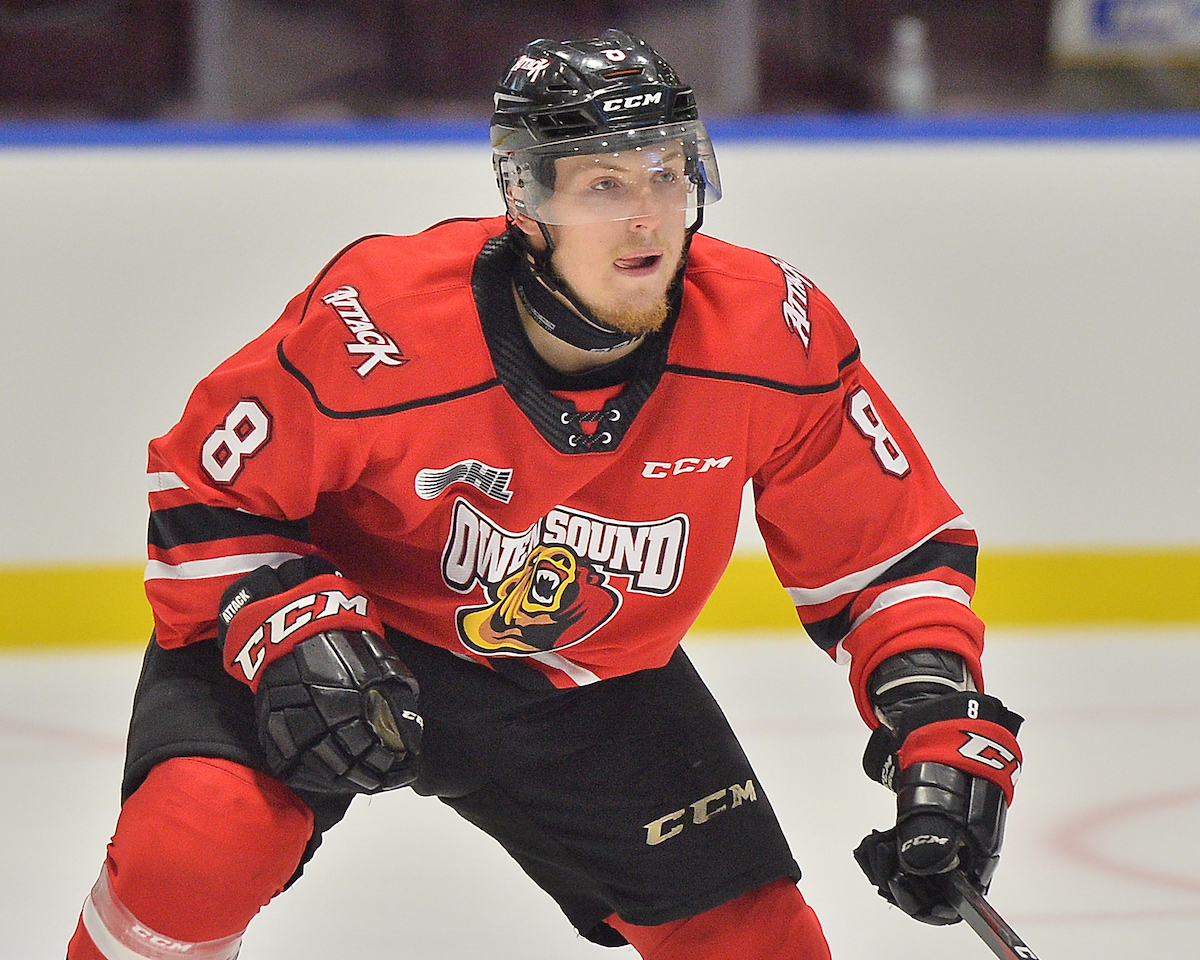 Perrott started a petition signed by nearly 3,000 people, has appeared on podcasts and has been retweeting everything under the sun that shows why the OHL should be back on the ice. You can sign the petition by clicking the link in the Tweet below.
As the WHL and the QMJHL have resumed their seasons, OHL players have started to ask what they have to do to keep up with those who are playing while they sit at home.
"This is our life that we have worked our whole life towards, we want to be playing again but doing so safely, please help by signing the petition and getting us back on the ice." – Carter Robinson/Owen Sound Attack
"As an OHL player, this has been a difficult time since March 2020. We are battling through thoughts in our head that we want to get back playing, but safety for us players. Please take a look at this petition and give us your support." – Ethan Keppen/Flint Firebirds
"Mental health [worsening]. How do I come out of this better than players in the WHL and the QMJHL or any other junior league who is playing right now? I don't. This is a developmental year and dreams and opportunities are being taken from many OHL players." – Alec Belanger/Ottawa 67's
"It's awesome to see hockey being played, especially for these kids hoping to get drafted or trying to make it to the next step. Hopefully, the OHL has a return to play announcement soon." – Richard Whittaker/Mississauga Steelheads
The well-known OHL Twitter account known as @OHLInsiders has started an initiative called #PlayersNotPlaying in order to help players as well. The series focuses on one player each day who wants to share some of their thoughts about what they were hoping to accomplish in the 2020-21 season but haven't been given the chance.
"The night Andrew Perrott's petition went out, he messaged me hoping to get me to promote it, and then that kind of inspired me to brainstorm some ideas of how to use my platform to push that initiative," said @OHLInsiders. "Perrott quickly jumped on board and provided a quote, and then other people jumped on it as well. It's important that it's all in the name of positive pressure and not political statements or bashing."
There are plenty more examples of players and fans sharing their dissatisfaction with the league and the Government of Ontario, but still, nothing has happened. Despite the uncertainty of their season, we know the players want to be on the ice.
Make the Descision
In a normal season, the beginning of March is the home stretch. Some teams are preparing for a run at the Memorial Cup, and others just hoping the end of the season comes as soon as possible. This is obviously not a normal season, but we're now at the point where the OHL needs to decide if it is even worth having a season. With the vaccine projections in Canada, the league could return to play as normal for the 2021-22 season, or at least as normal as possible.
Playing some form of season should be priority number one for the OHL and its 20 franchises. However, ensuring that their players and staff can get back on the ice safely is paramount. Far too much is riding on this season for so many players that it shouldn't be cancelled completely, but that doesn't mean it won't happen.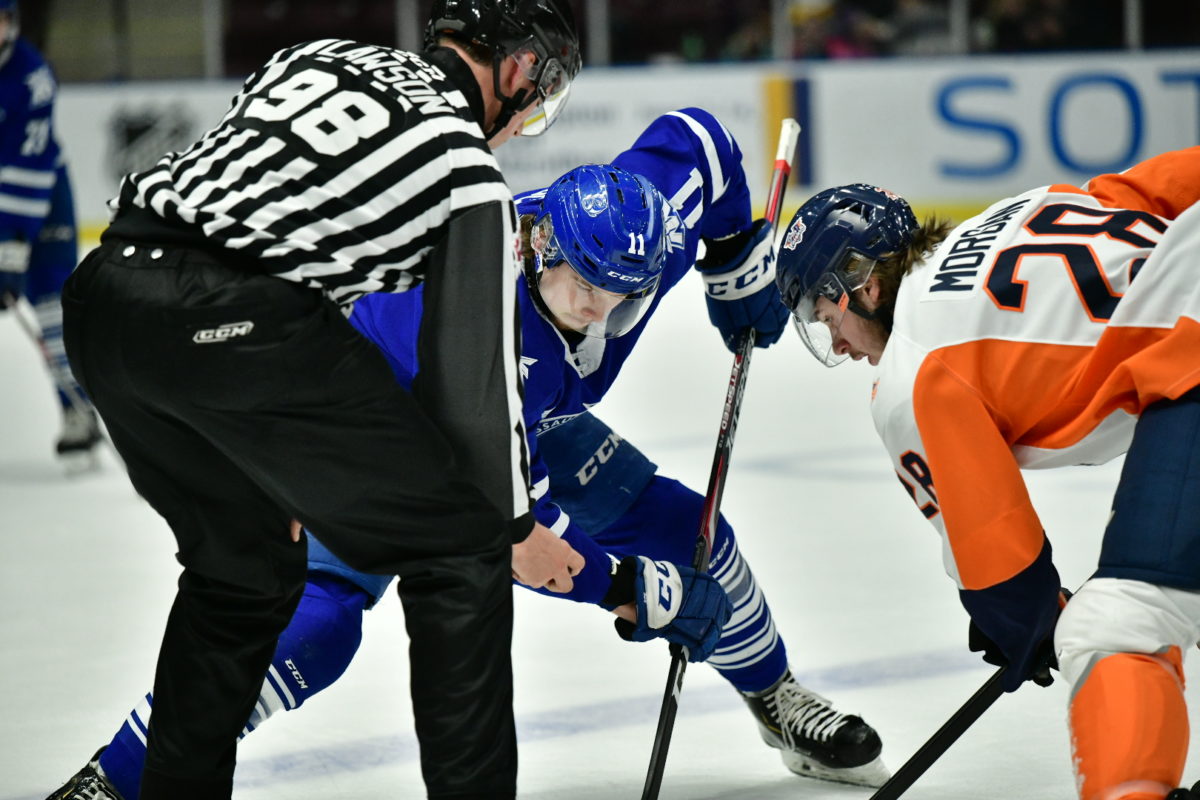 Any kind of OHL season for 2020-21 would likely force the league to make adjustments for the 2021-22 season. This is one of the things the league will need to consider when deciding if having a short 2020-21 season would be worth it. There are certainly workarounds, but it would certainly be costly for the league's teams, some of who struggle to keep the doors open at the best of times.
The bottom line is that this needs to be figured out, and figured out soon. Rumours of a two-month season in the bubble surfaced a couple of weeks ago, but that would mean the season would end in May or early June. With any sort of playoffs, the 2020-21 season would end in July or August. To do so, games would need to start by the beginning of April. To accommodate a training camp and players quarantining for two weeks before, the OHL would have needed to start camp about a week ago.
Like a runaway train barreling towards the station, it is going to be nearly impossible to avoid this disaster.
---
---
Currently a journalism student at Algonquin College in Ottawa, I have always had a passion for the OHL and the Ottawa 67's in particular. I have been attending games since I was young, and being involved with sports has always been a dream of mine. Sports writing fits perfectly into that. You can also find me talking and writing other sports (primarily Canadian football) on my website 13thmansports.ca!