With no live OHL hockey on the horizon, sometimes sitting back and reminiscing can help quench the thirst for hockey. In 2009, the Windsor Spitfires made history by winning their first Memorial Cup championship. Looking back on the roster, it makes you wonder – where did some of the players wind up?
In November, we had a four-part "Where Are They Now?" series on the Spitfires featuring players from the '90s through today. You can view them here:
Where Are They Now? Coaches and Managers
Now, we're going to dive further into the club's three Memorial Cup wins, starting in 2009. It was a season of uncertainty as they came off a first-round loss to the Sarnia Sting in 2007-08. However, after the passing of their captain Mickey Renaud in 2008, they played with a drive, and very little was going to stop them from reaching glory.
Let's take a look back at some of the players and see what they've been up to since leaving the organization.
Forward Justin Shugg
In 2008, then-Spitfires' general manager Warren Rychel swung for the fences by making a blockbuster deal with the Oshawa Generals. He traded star goaltender Michal Neuvirth along with local favourite Ryan Baldwin in exchange for young forward Justin Shugg, goaltender Jakub Kovar, and picks. It turned out to be one of the best deals on Rychel's resume.
Shugg was the Generals' first-round pick in 2007, and with 113 points in 158 games for the Spitfires from 2008 to 2010, he did exactly what the club wanted. He became an incredible depth piece alongside players like Taylor Hall, Adam Henrique and Ryan Ellis. There was no need for the spotlight, and that may have benefitted him.
In the summer of 2010, Rychel dealt Shugg along with defenceman Marc Cantin to the Mississauga Steelheads for several picks. It marked the end of an era. What happened to this budding sniper?
The Carolina Hurricanes' 2010 fourth-round pick spent 2010-11 with the Steelheads, helping them get to the OHL Final and the Memorial Cup Final (hosted). After graduation, it was into the Hurricanes' system, bouncing between the ECHL and AHL from 2011 to 2016. He did see three games in the pros in 2014-15 but was held pointless.
In 2016, he signed with the Dinamo Riga (KHL) where he recorded 11 points in 33 games.
That stint didn't last long, though, as he quickly moved to the German DEL, playing for the Augsburger Panther, Kolner Haie, and ECH Munchen from 2016 to 2019.
Following the DEL, Shugg joined Saimaan Palo in Finnish Liiga for 16 games to finish 2019-20, scoring six points. This season, he's currently in Denmark playing for Frederikshavn White Hawks, on the northeast corner of the nation. While he has 11 points in 15 games, he's currently out with an undisclosed injury.
Defenceman Jesse Blacker
Being on a Memorial Cup championship team can have its rewards. However, it can also have its drawbacks, including ice time. Such was the case for defenceman Jesse Blacker.
The Spitfires' second-round pick in 2007, Blacker took a pretty typical route to the OHL, starting with some time in Junior B before making the roster for good in 2008. Learning from veterans like Harry Young and Ellis, the 6-foot-2, 185-pounder was eager to show his talents. However, it didn't come as he had hoped.
In October 2009, just months after the club's first Memorial Cup win, Blacker requested a trade due to lack of ice time. Rychel promptly traded him to the Owen Sound Attack, and that ended his era at the Windsor Arena. What happened to this budding defenceman after he left?
Blacker spent two seasons (2009 to 2011) with the Attack, racking up an impressive 84 points in 110 games. He had taken the chance and ran with it. The 2009 Toronto Maple Leafs' second-round pick was on his way.
After leaving the OHL, Blacker played with the Toronto Marlies (AHL) from 2011 to 2014, before bouncing around a few AHL teams from 2014 to 2016. Unfortunately, his offence just didn't translate to the pros very well.
In 2016-17, Blacker laced up the skates for the Nurnberg Ice Tigers (DEL) and then made his way to the KHL, where he has been ever since. First, it was for the Kulan Red Star for a season, then he headed off to Barys Astana, where he has been ever since.
The team is located in Nur-Sultan, Kazakhstan. The city of Astana changed its name to Nur-Sultan after the first President of Kazakhstan, who resigned in 2019. Barys translates to "Snow Leopards." In 151 games so far, Blacker has 49 points and 99 penalty minutes.
Forward Andrei Loktionov
While players like Hall and Henrique shared the media spotlight, forward Andrei Loktionov quietly became a fan favourite in 2008-09.
The Spitfires' first-round pick (seventh overall) in the 2008 CHL Import Draft, Loktionov arrived with the reputation of being a producer and didn't let anyone down. With 66 points in 51 regular-season games, 33 points in 20 playoff games, and another seven points in six Memorial Cup games, he was as-advertised. Fans took a quick liking to the shy Voskresensk, Russia-native.
Unfortunately for the Spitfires, Loktionov became a one-and-done. The Los Angeles Kings' fifth-round pick in 2008 packed his bags and headed to the AHL in 2009-10. What happened to this shy sniper after he left the OHL?
From 2009 to 2012, Loktionov spent time both with the Kings and their AHL-affiliate, the Manchester Monarchs. He did alright in the NHL, scoring 48 points in 155 games. However, he wasn't able to cement his name in the NHL lineup. In 2013, they traded him to the New Jersey Devils, where he spent parts of two seasons.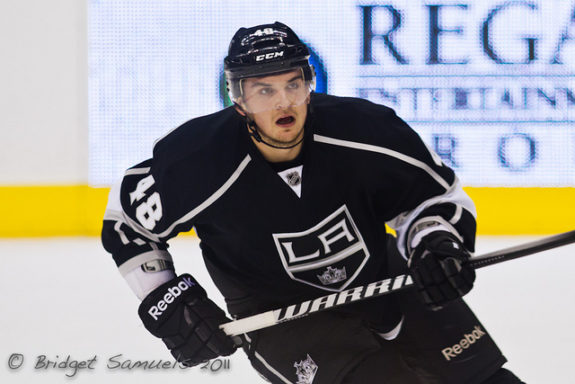 In 2013-14, he left the Devils and played 20 games with the Hurricanes. Unfortunately, in May 2014, Loktionov suffered a shoulder injury at the IIHF World Championships and headed back to Russia. That was it for North American hockey.
All was not lost, though. Once his shoulder healed, he joined Lokomotiv Laroslavl (KHL), where he spent three seasons. Loktionov found his scoring touch, too, with 82 points in 132 games. In 2019-20, he spent a season with the Metallburg Magnitogorsk (KHL) before joining his current team CSKA Moskova, where he's teammates with current Spitfires' forward Egor Afanasyev.
Goaltender Andrew Engelage
You want proof that hard work gets you places? Take a look at goaltender Andrew Engelage.
The Oshawa-native was the Spitfires' 13th-round pick in 2005. He worked his way through Junior B and joined the club in 2006-07, winning the starting role almost immediately. There were growing pains, but you knew the 6-foot-5, 225-pounder was going to give you everything he had.
In 2009, Engelage racked up an insane 46-4-1 record with a .914 save percentage and 2.35 goals-against-average. That's elite, no matter what team you're on. The 2009 Memorial Cup was the icing on an impressive OHL career. However, despite the accolades, he went undrafted. What happened after he left the OHL?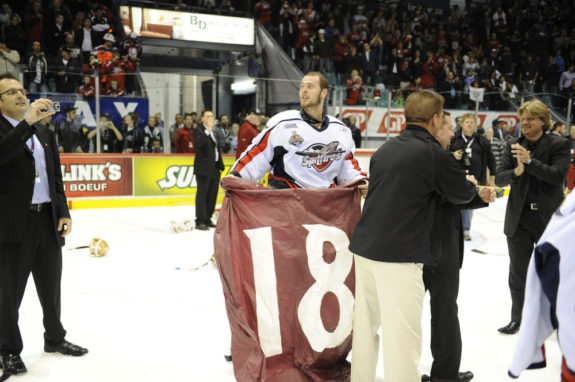 The Maple Leafs took notice of Engelage's performance and gave him a shot. In 2009-10, he split time between the AHL and ECHL, getting action in 21 games. The next season, he joined the Colorado Avalanche organization, playing for the Utah Grizzlies (ECHL) until 2013-14. That's where he spent a season with the Arizona Sundogs (CHL).
With the NHL seeming distant, Engelage headed to Europe to see what they had to offer. From 2014 to 2018, he played for five teams – Storhamer Dragons (GET – Norway), Rittner Buam (Alps Hockey League – Italy), BIK Karlskoga (Hockey Allsvensgen – Sweden), Krefeld Pinguine (DHL – Germany), and Moser Medical Graz99ers (EBEL – Austria). His numbers were outstanding no matter where he landed, with save percentages routinely above .920 and GAA around 2.00.
In 2018-19, he returned to Ontario, where he spent the last two seasons with the Whitby Dunlops (ACH), seeing action in five games.
Engelage was a big part of the Spitfires' 2009 Memorial Cup and it's good to see the success that followed.
Coming Up in Part Two…
While the Spitfires won it all in 2009, that was only the start of their legacy. In part two of this series, we'll take a look at players from the 2010 Memorial Cup championship and the vastly different paths that their lives took. Stay tuned!
---
---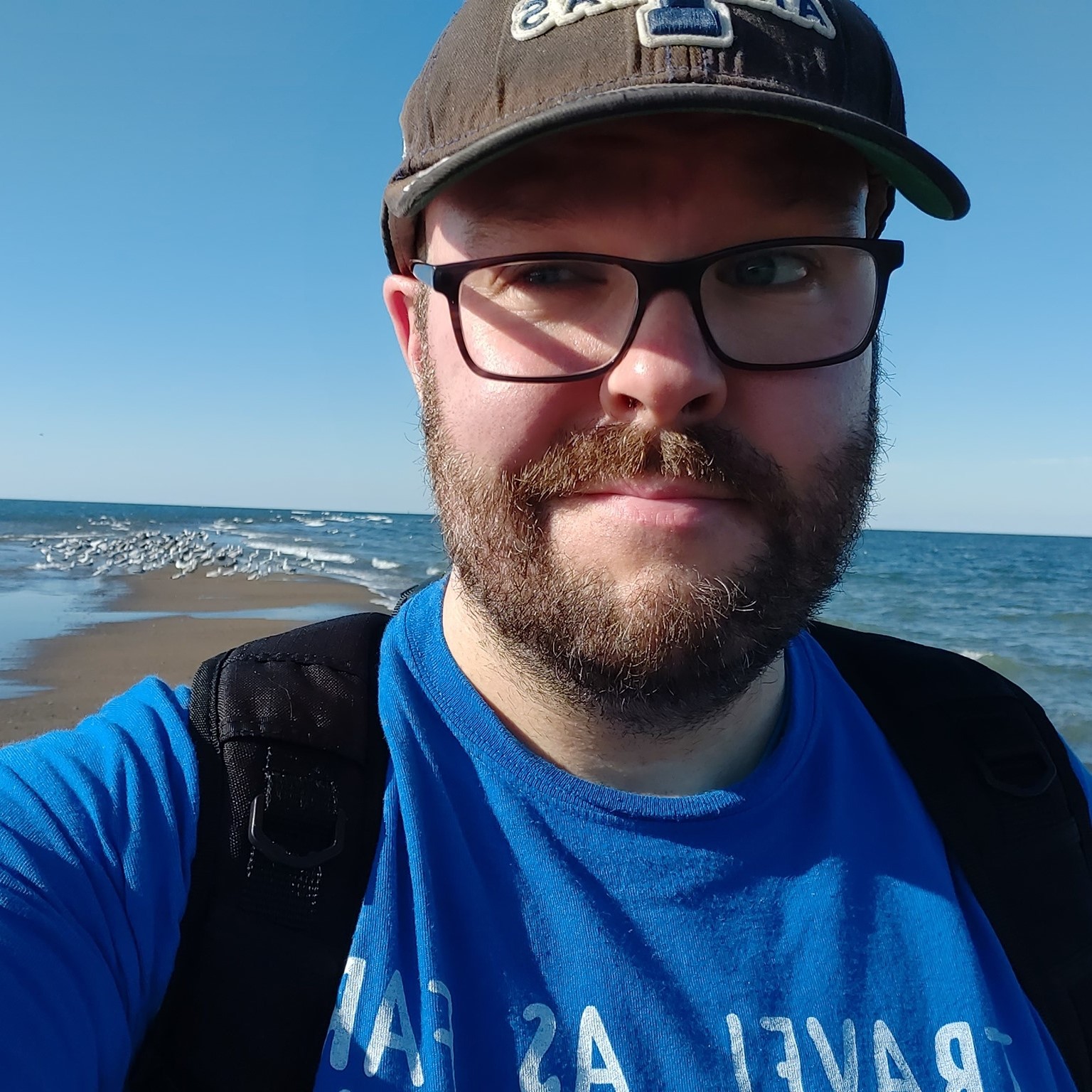 A nearly life-long resident of Windsor, ON, I graduated from St. Clair College (Journalism) and University of Windsor (Communications) and have attended Windsor Spitfires' (and OHL) games for 30-years. My areas include multimedia journalism and photography.