With the excitement of the World Junior Championships and the thrilling Canadian win in the rearview mirror, it's back to business for the rest of junior hockey in the country.
With the early January trade deadlines for all three CHL leagues now past, it's time for the dust to settle and a mad dash to the finish line.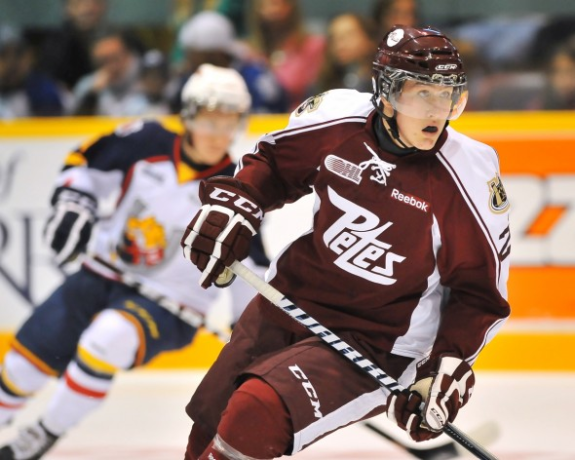 Some deals were completed well prior to the deadline itself, with notable names like goaltender Zach Fucale being moved to the Memorial Cup host Quebec Remparts, or defenseman Josh Morrissey being acquired by the WHL powerhouse Kelowna Rockets.
Both the QMJHL and WHL saw their share of significant moves, it was the OHL who took many of the headlines due to the number, and notireity, of players moved.
In a situation where many of the top teams all bulked up and filled many of their holes, time will tell who fights there way out of Ontario and to a Memorial Cup appearance.
Here's a look at which teams made the most of their dealings.
Sault Ste. Marie Greyhounds
Currently: 1st in the Western Conference
Rookie GM Kyle Raftis did not have much of a resume or trade history behind him coming into 2015, but he made up for that within a few days and the amount of moves he made.
He brought in arguably three of the biggest OHL names that were on the block and significantly improved his team in multiple areas.
He acquired Kitchener Rangers scoring leader Justin Bailey as well as 19 year old forward Brent Pederson and then turned around a day later and brought in Canada WJC power forward Nick Ritchie and defenseman Connor Boland from the Peterborough Petes.
Not satisfied there, Raftis also dealt for the OHL's top offensive defenseman and USA participant Anthony DeAngelo. He now boasts arguably the best offensive and best defensive defenseman, Darnell Nurse, in the league.
Those additions will join the likes of Jared McCann, Sergey Tolchinsky and Gabe Guertler and the already strong Hounds become even more of a favourite.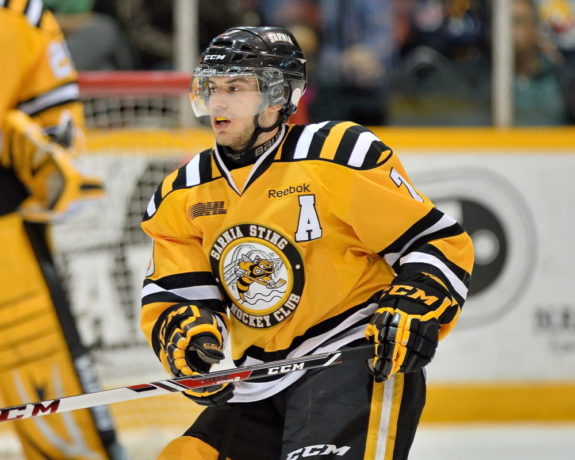 Soo Greyhounds primed for run at OHL title, maybe more. Have added Nick Ritchie, Connor Boland, Justin Bailey and now Anthony DeAngelo. Wow.

— Damien Cox (@DamoSpin) January 9, 2015
Oshawa Generals
Currently: 1st in the Eastern Conference
The Generals currently sit as the best team overall in the CHL according to the lastest BMO Mastercard rankings. They did not stand pat based on that though, and made a number of significant moves themselves.
The biggest name coming in is that of forward Matt Mistele from the Plymouth Whalers. One of the OHL's top forwards, he brings instant offence and was leading the Whalers in scoring with 42 points in 35 games prior to the trade.
They also weren't done there as they added 20 year old defenseman Dakota Mermis and hulking power forward Michael McCarron from the London Knights.
With an already potent lineup featuring Michael Dal Colle, Cole Cassels, Mitch Vande Sompel and import Tobias Lindberg, it's hard to see many teams challenging them to come out of the Eastern Conference.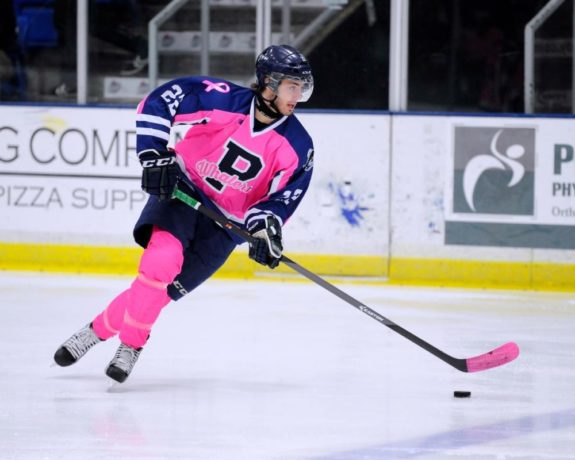 Erie Otters
Currently: 2nd in the Western Conference
The Otters, more commonly known as the Connor McDavid show, beefed up an already impressive offensive attack.
Already boasting three 50 point producers at this point in McDavid, Dylan Strome and Alex DeBrincat, Erie also brought in skilled forwards Nick Baptiste, Remi Elie and Jake Marchment.
Baptiste and Elie in particular are point per game forwards who play a fast and aggressive style, which should make any other junior team extremely nervous based on what their top two lines can now do. Marchment is a more responsible two way forward who will anchor the third line.
The curious part to Erie's dealings is that on the surface they failed to improve their areas of weakness, defense and goaltending, both of which will remain question marks going into the playoffs.
However if the plan is to simply outscore everyone, the Otters are certainly the team to do it.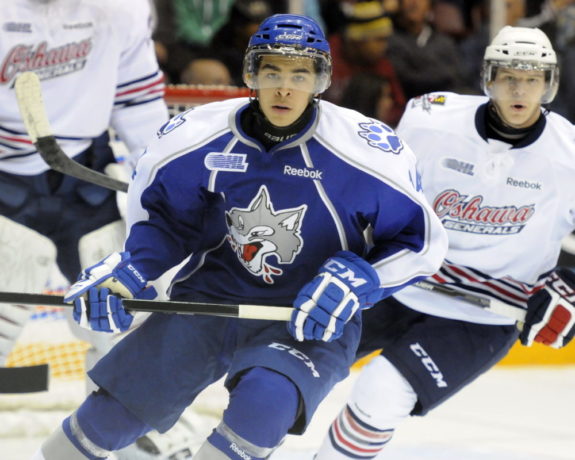 North Bay Battalion
Currently: 3rd in the Eastern Conference
After North Bay's additions at the deadline, they may have the toughest group of forwards to play against come playoff time. Perhaps not the most dynamic or explosive group, but they are big, strong and skilled.
Brought in are 19 year old forwards Ryan Kujawinski (6'2", 205lbs) from Kingston and Nick Moutrey (6'3", 215lbs) via Saginaw. Not only are they both big , but they are offensively gifted and both play a strong two way game.
They join a top six that already includes gold medal winner Nick Paul, Mike Amadio and Ray Huether, all of which play a similar game and possess a combination of size and skill.
The Battalion also have a strong and balanced defense led by Kyle Wood and Brenden Miller. They made not score as much as some of the other top teams, but they will be a hard road to go through.
__________________________________________
Follow Carl on twitter @CarlTHW for more articles