Ray Bourque had an illustrious 22-year NHL career. In 1,612 games, he scored 1,579 points to go along with 180 in 214 playoff games. He was destined to be inducted into the Hockey Hall of Fame no matter which way his career ended.
Towards the end of his career, however, Bourque felt there was something missing and that something was a Stanley Cup victory to add to his trophy case. The Boston Bruins, Bourque's team since 1979, were in no shape to offer him a chance of adding a championship to his legacy.
So on March 6th, 2000, the Bruins traded Bourque to the Colorado Avalanche but the team fell short of their goal that spring.
After losing to the Dallas Stars in seven games in the 2000 Western Conference finals, Bourque decided to give himself and the Avalanche one last chance at a Cup run.
2000-01 season
The 2000-01 season was a great one to say the least. Bourque showed he was still a highly effective defenseman and scored 59 points in 80 games from the blueline. He formed a lethal and bruising defensive corp that included Adam Foote and Rob Blake.
Heading into the playoffs, the Avalanche were favorites to win the Stanley Cup after having won the Presidents Trophy as the best regular season team. Not only was their defense filled with future Hall of Famers, but so was their forward group.
As expected, they plowed through the Western Conference teams with only the Los Angeles Kings giving them any hint of trouble. Waiting for them in the final round was the defending champions, the New Jersey Devils.
The series was hard fought and at one point it seemed as if the Devils were about to win back-to-back Stanley Cups when they held a 3-2 series lead heading back to New Jersey for game six.
But as fate would have it, Bourque and the Avalanche rallied to win games six and seven.
Jersey retired by the Avalanche
The Quebec Nordiques retired four numbers but the Avalanche, who had only been in Denver for five years, had no numbers of their own up at the Pepsi Center. So when they raised number 77 to the rafters in November of 2011, it seemed a little odd it was the number of a player who had only played for the team for 15 months and not of someone from the franchise's years in Quebec.
The justification was that Bourque was a legend and his contributions outweighed the time he spent in Denver. There was a lot of respect for Bourque throughout the league even in his early days in Boston. The Stanley Cup winning honeymoon period was still in full effect at the time and not many wanted to question giving him that honor.
Almost 15 years later, the number of those who voiced their disagreement with the Avalanche retiring Bourque's number has grown. Particularly because the franchise has since retired the numbers of 19, 21, 33, and 52 – all players who will forever be remembered for their many years spent as an Avalanche.
Similarly, the Hartford Whalers retired Gordie Howe's number and the Carolina Hurricanes have unofficially retired it. A lot of great players have won Cups with teams they are not best remembered for playing with – Hasek and Robitaille in Detroit. Whether it is right or wrong, is definitely still up for debate, but for this Avalanche fan, number 77 still looks out of place.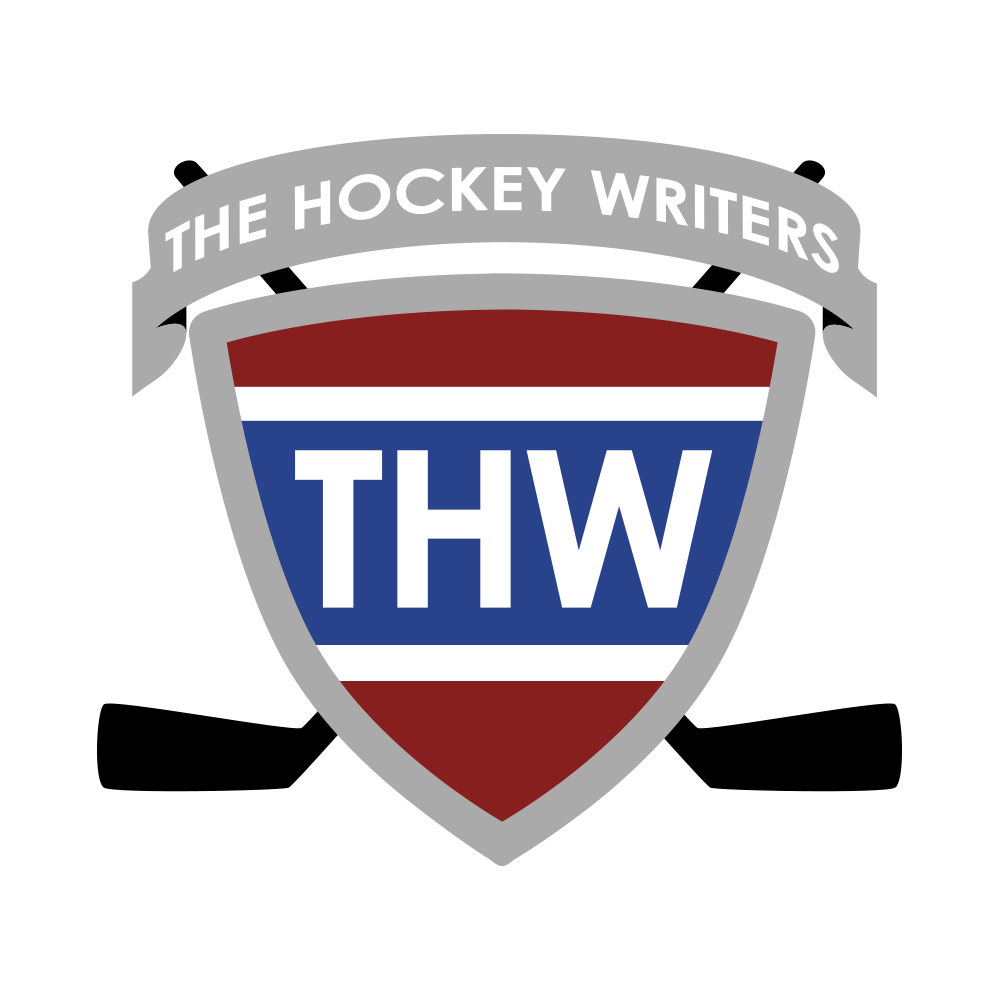 The Hockey Writers is:
1) A top-tier hockey media company delivering a top-notch, in-depth look at the NHL
2) A collective of some of the best hockey writers anywhere
3) A multimedia provider with daily podcasts and YouTube shows
4) Well-respected and widely-cited NHL prospect and draft resource