After starting the season with a disappointing 3-6-0 record through nine games, the Edmonton Oilers have erupted the past 14 games, going 11-3-0, putting them firmly in the playoff picture. With the team expected to make the playoffs this season, the Oilers look like potential buyers for the April 12 trade deadline for the 2020-21 NHL season. In this article, we will look at three players that the Oilers could look to trade for by the trade deadline to improve their roster come playoff time.
Joonas Korpisalo – Columbus Blue Jackets (G)
Over the past couple of games, Mike Smith has looked like the answer in net for Edmonton, posting a 6-1-0 record with a 2.04 goals-against average (GAA) and a .934 save percentage (SV%).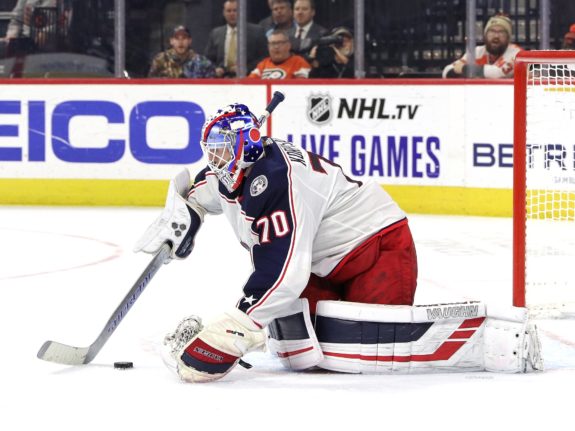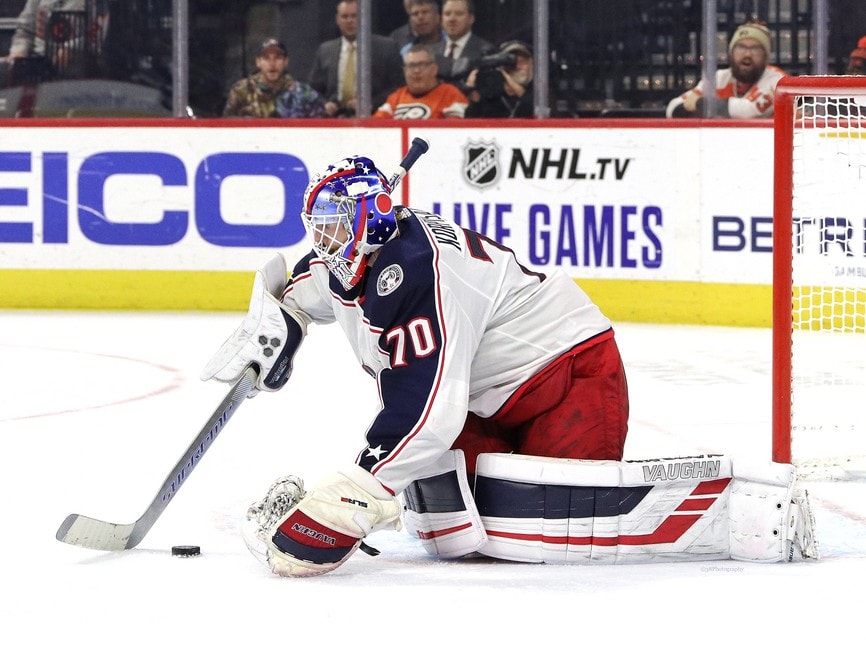 While Smith has been key towards Edmonton's recent surge in the standings, this level of play will likely not be sustainable over the entire 2020-21 campaign. This makes Korpisalo a good candidate for the Oilers to target as he could take over as the starting goaltender for this year and the future for the Oilers. With Elvis Merzlikins expected to split the net with Korpisalo when he returns from injury, trading away Korpisalo would allow Columbus to move forward with Merzlikins as the full-time starter.
Related: Dear Santa: Blue Jackets' 2020-21 Wish List
Although the 26-year-old netminder has struggled to start this season, Korpisalo has shown signs of being a great NHL goaltender, posting a 19-12-5 record last season with a 2.60 GAA and .911 SV%. If Edmonton is able to swing a move to acquire the Columbus netminder, this would help give the Oilers some more stability in net not only for this season, but potentially into the long term as well.
Eric Staal – Buffalo Sabres (C)
Signing Kyle Turris to a two-year, $3.3 million contract this offseason, he was expected to be the Oilers third-line center coming into the 2020-21 campaign.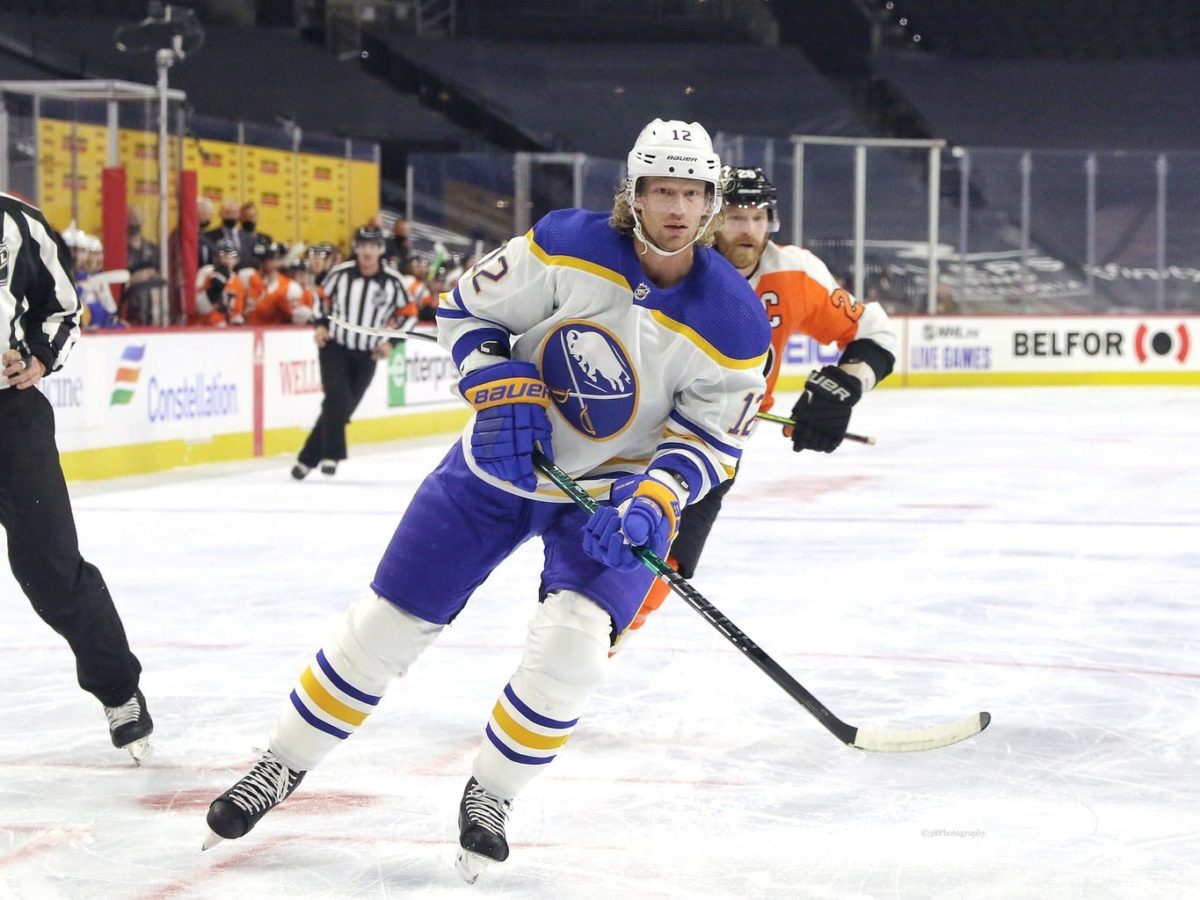 However, Turris has not lived up to expectations as he has only scored one goal and three points in 18 games so far. This makes Eric Staal an intriguing option for Edmonton to improve their depth scoring, as he is just coming off a season where he put up 19 goals and 47 points in 66 games.
Related: Buffalo Sabres Report Card Through Season's First Quarter
With Buffalo sitting in last place in the East Division, they may look to deal Staal closer to the trade deadline as he becomes an unrestricted free agent this offseason. Staal would fit nice as a rental for the third-line center role in Edmonton and bring some playoff experience as well to the Oilers roster.
Rickard Rakell – Anaheim Ducks (LW, RW)
With Anaheim currently sitting in seventh place in the West Division, they may look to move some of their veterans for some younger talent.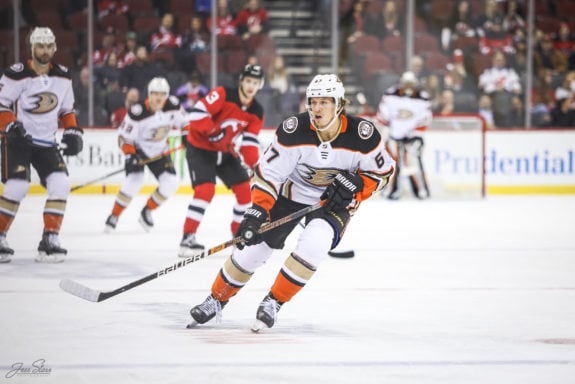 This may include Rickard Rakell, who has struggled out of the gate with only two goals and nine points in 21 games. A former 30-goal scorer, Rakell could bring the Oilers an extra boost to the top-six forward core, as offseason acquisition Dominik Kahun has struggled at times this season playing on the second line with Leon Draisaitl and Kailer Yamamoto, posting only eight points in 23 games.
Related: Ducks Need Their Stars to Step Up and Support Young Guns
Having a career shooting percentage at 11.4%, Rakell would help with the Oilers' goal scoring and potentially rebound to his former 30-goal pace with the possibility of playing alongside Leon Draisaitl. Rakell would also not be a short-term addition to the Oilers as he has one year remaining after this season on his contract, making him an intriguing thought for the Oilers to consider.
Final Thoughts
While Edmonton is currently playing well and getting offensive help from the backend and the bottom six forwards, adding another piece to the lineup would definitely make them a tougher team to play against heading into the playoffs. By potentially adding another forward to the lineup or a starting goaltender, this should boost the Oilers' chances of making the playoffs and potentially lead to a deep run into the playoffs.
---
---
My name is Rayden Lin and I am from Edmonton, AB. I cover the Edmonton Oilers on The Hockey Writers. I am a huge fan of all 4 of the major sports in North America, supporting the Edmonton Oilers, Denver Broncos, Houston Rockets, and Toronto Blue Jays.