It may have been unexpected but yesterday afternoon brought us another chapter in the ongoing saga between Edmonton Oilers general manager Peter Chiarelli and the team's loyal fan base. Depending on what side of the equation you fall on, this truly has become "love or hate" relationship among the masses across Oil Country and the chances of that changing are non-existent.
Related: Oilers in a Favourable Position
Hence, it was rather curious to read Chiarelli revisit some of his most controversial decisions and the current state of affairs with his hockey club during an interview he did with Daniel Nugent-Bowman over at The Athletic. The fact the 54-year old was even willing to broach the topic was peculiar enough but for him to be as dismissive as he was, with regards to some of the decisions that were made, is downright astonishing.
Chiarelli's Body of Work Speaks for Itself
Perhaps his seemingly flippant approach is due to the Oilers surprising start, despite the obvious flaws that continue to plague the roster and a less than favourable schedule coming out of the gate. With that said, to suggest part of the reason the organization finds itself in the cap predicament it currently does is due to the money Connor McDavid takes home on annual basis is about as absurd a statement as you will hear or read.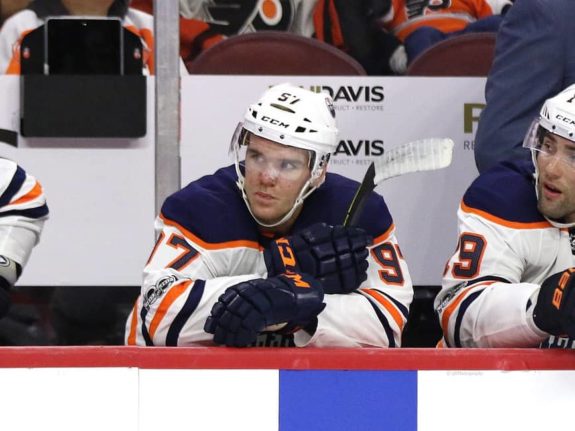 Chiarelli shared the following with Nugent-Bowman for his most recent post at The Athletic:
"A player like that comes along once every 20 years, in my opinion. I knew at some point that was going to have to happen. But when you have a player like that, and then you have Leon (Draisaitl), it's almost like what is the other decision? What's the alternative?"
Well, the simplest answer to said question is how about doing a better job of managing the cap prior to having signed your franchise player and continue to do the same after the fact? Sure he could have drawn a line in the sand with Draisaitl and given him a shorter term at a lesser number but even if we leave said deal as is, there were other moves made that boggle the mind and they are known to all of us.
Questionable Free Agent Signings
Signing Kris Russell to a 4-year/$16 million pact, a year after inking both McDavid and Draisaitl to their extensions. A hot-button topic to be sure but whether you are one who appreciates what Russell brings to the table or not. is of no real consequence. All that matters was the decision that was made to sign a player of his ilk, a bottom pairing defenceman, to a term that would do nothing but further hamper the organization's cap situation.
Related: Oilers Turnaround Is on McDavid, Not Chiarelli
Next on the list, the decision to buyout Benoit Pouliot and keep part of his cap hit on the books for an additional two years. Instead of having him completely off the books after 2018-19, or at worst the following year if you delay the buyout by 12-months, Edmonton now has just over $1.3 million in dead space until the end of the 2020-21 campaign. And to make matters worse, the Oilers didn't even end up using the cap space the buyout created. Can you say headscratcher?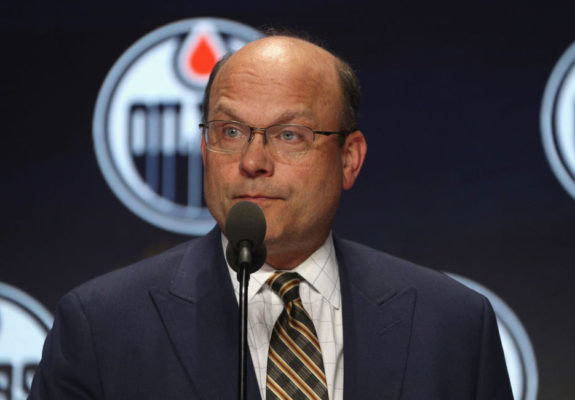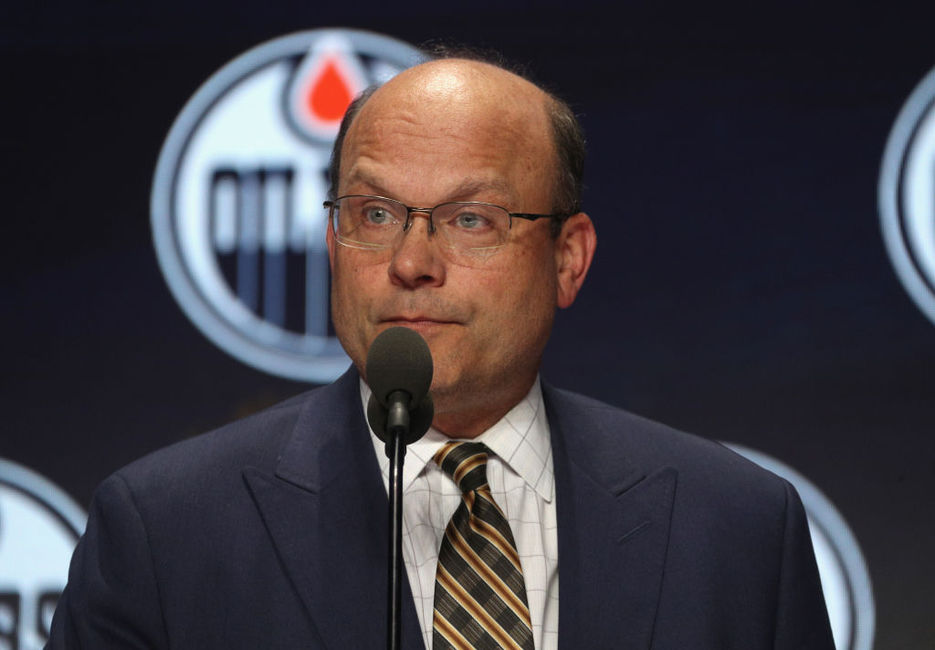 Of course, there is one other obvious cost savings measure that could have taken place but I would rather tie that into the other remark blurted out by the Ottawa native that irked both myself and many an Oilers fan to no end. Chiarelli decided it would be wise to offer this little nugget to Nugent-Bowman when the conversation turned to the trading of Taylor Hall and signing Milan Lucic to a hefty extension via free agency.
"You know deep down they were the right things to do. And you stand by that. Lucic had a down year last year. He's shown that he's played significantly better this year. I knew that he would. But last year was tough. There was a lot of money for that player"
As if that wasn't a damming enough statement on its own, Chiarelli decided to go all in by adding the following:
"I know he's a character guy. I know he's a proud guy. That was part of the equation when we signed him – for leadership. It didn't work out last year. It worked out the year before. Now it looks like it's working out. Free agent players aren't cheap."
Truth be told, I read this three times to ensure I wasn't missing something but there it was in black and white. At this point, anyone who tries to defend the trading of Hall and subsequent signing of Lucic either knows nothing about what skill-sets are valued by teams in today's NHL or they are being just plain stubborn. Now, did I expect Chiarelli to come out and say it was a blunder of monumental proportion and one he would love a mulligan on?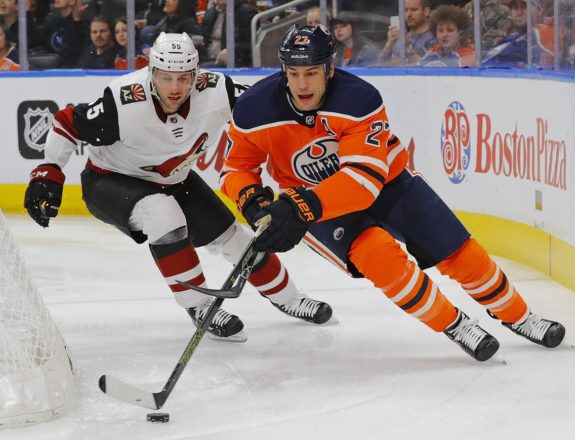 Of course not but my question is, why even make it a talking point? It's not as if Nugent-Bowman was bombarding him with past transgressions, as neither the disastrous Griffin Reinhart deal or moving Jordan Eberle for pennies on the dollar were ever part of the discussion. To suggest both moves were the "right things to do" is not only inane but insulting to those who follow this club and understand its history all too well.
Excuses No Longer Matter
Is it possible that Chiarelli is so out of touch with how the vast majority of this fan base view him that he thought this sort of thing could be slid past the masses and no one would notice? Last time I checked, Lucic has scored twice in his last 61 games and in the eyes of most, should either be on the fourth line or in the press box. And yet the general manager of the club comes out and says "he's played significantly better this year". Can we please stop the nonsense?
Not sure about the rest of you but I am fairly confident in saying had the Hall/Lucic swap never been made and this club needed to make a move in order to create wiggle room on the cap, my guess is moving such a player via trade would be easily accomplished. Instead, the Oilers now have an unmovable asset who makes the exact same money as last season's league MVP. So please, spare us the petty "deep down they were the right things to do" takes.
Related: Taylor Hall Trade Revisited
It is an awful look for the organization, as is hinting at McDavid's cap hit being some kind of impediment to the Edmonton Oilers building a better lineup. Instead of looking for excuses to explain why this group hasn't lived up to expectation, how about focusing solely on finding ways to improve the roster and leave it at that? What's done is done. It can't be fixed or changed so stop trying to justify the poor decisions that were made and simply eat it.
In case you haven't noticed Mr Chairelli, you have a bunch of guys who are playing their collective tails off at the moment and they could sure use some help getting over the hump. How about we make that the priority moving forward? In my opinion, it is the least you can do…for both the players and fans.