When the Edmonton Oilers made the decision during the 2021 offseason to send Ethan Bear to the Carolina Hurricanes, fans' reactions were quite mixed. For some, it was needed, as the young defenseman regressed in a big way during his sophomore season. For others, they weren't sold on the player coming back the other way, that being Warren Foegele.
At the time of the deal, Foegele had three NHL seasons under his belt, amassing 33 goals and 65 points over 198 games. Those certainly weren't numbers that had anyone jumping out of their seat, though Ken Holland seemed confident that Foegele had what it took to help improve the team's bottom six when it came to secondary scoring.
Related: Recent Trades Heat Up Market For Chychrun: 5 Teams Interested
---
Latest News & Highlights
---
Holland's hopes didn't plan out during Foegele's first season in Oil Country, as he managed a disappointing 12 goals and 26 points through 82 regular-season games, and had just a lone assist in 13 playoff outings. The poor showing fueled plenty of trade speculation, though the Oilers chose to keep him around for the 2022-23 season in hopes of improvement. Early on, it seemed that perhaps the player just wasn't what they had envisioned. However, the 26-year-old appears to finally be getting comfortable and could prove to be a huge asset for this team down the stretch of the season.
Foegele Heating Up
It took Foegele 13 games to score his first goal of the season. It wasn't as if he was piling up assists either, as he had just a single one to that point. Those struggles continued for some time, as he had just 10 points through his first 36 games of the season, and was a healthy scratch on more than one occasion as a result.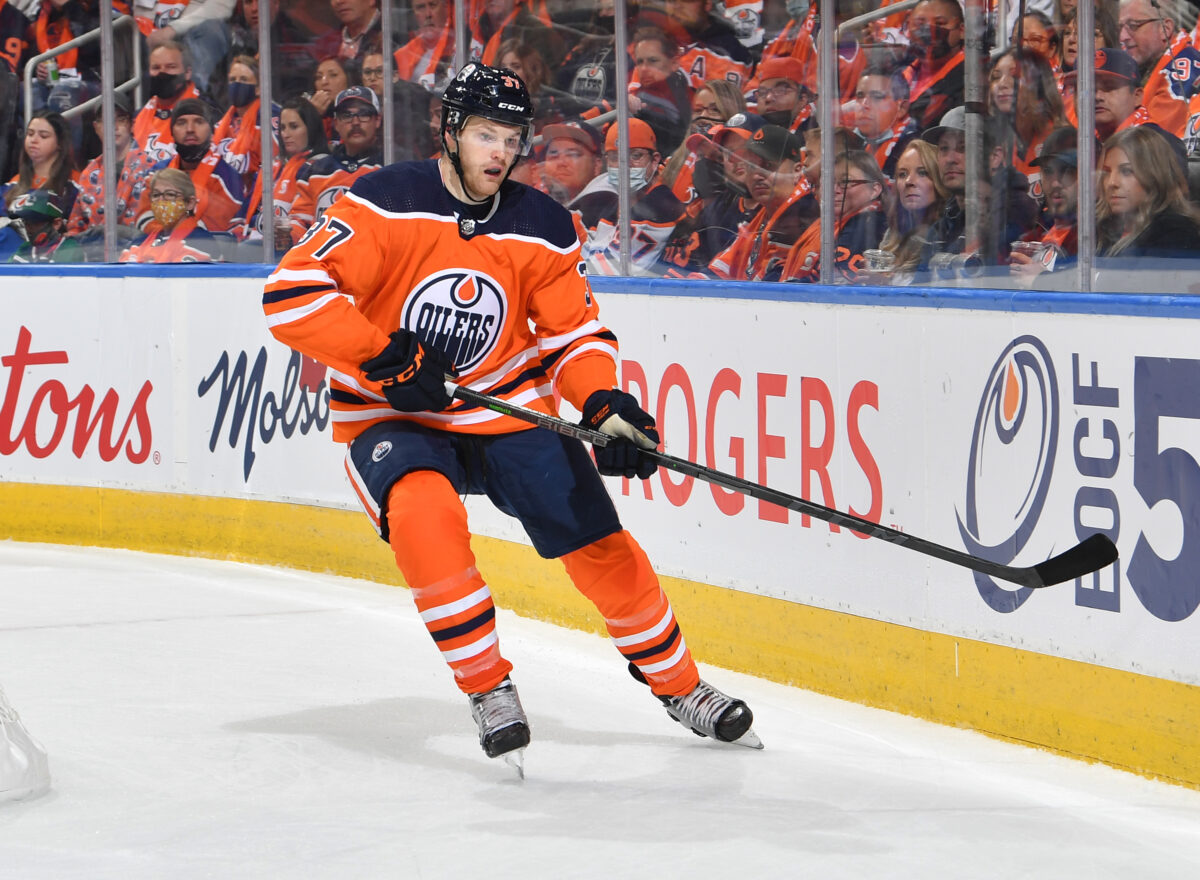 Those struggles accounted for even more trade speculation, with some debating as recently as a month ago that the team may look to simply dump him in order to free up some cap space. Whether management was truly considering that or not is unknown, but if they were, you can bet they are thankful it didn't have to come to that (from 'Oilers winger Warren Foegele has been odd man out, so what's next?,' The Athletic, 01/11/23).
Though it has only been eight games, Foegele looks like an entirely different player through the month of February. He is giving his Oilers team the secondary scoring they have needed with five goals and six points during that span, though it isn't just his production that is catching the eyes of fans.
You may also like:
Foegele is playing the game with a much higher confidence level than we have seen him display at any other point with the Oilers. He has created plenty of scoring chances as of late, and is making a noticeable impact each and every shift. His intensity has picked up in a big way, both in terms of physicality and his work in the offensive zone. The results have spoken for themselves, and it appears management is finally getting the player they were expecting.
The biggest thing, as mentioned, is that Foegele has made himself noticeable in a positive way as of late. Far too often in the past you'd be hard-pressed to remember if he even suited up for certain games, as too many times he made very little, if any, impact. Now, Jay Woodcroft is comfortable giving him more playing time, and it is benefitting the team in a major way.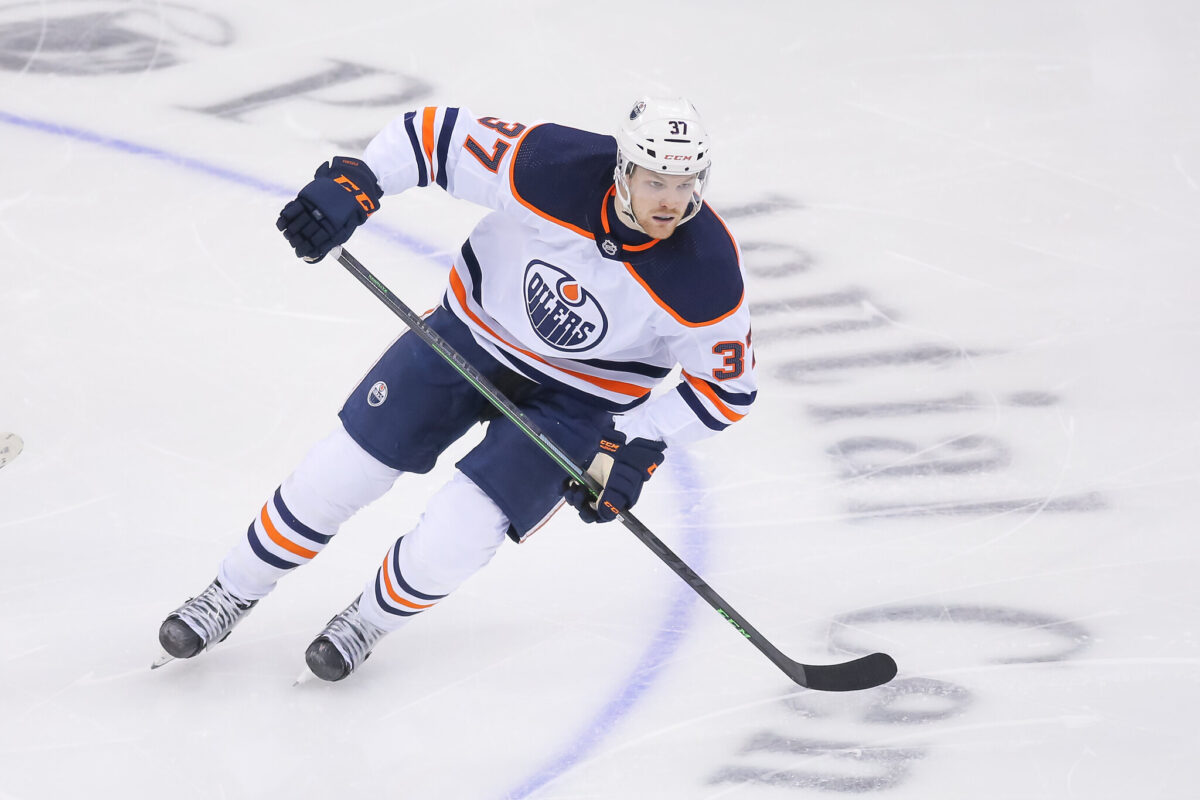 Foegele's current goal production won't stay at this current pace. His nearly goal-per-game rate is simply unsustainable for a player who has never scored more than 13 in a single season at the NHL level. As mentioned, however, he is doing plenty more in terms of positivity than just putting the puck in the back of the net, and it is coming at a crucial time for the Oilers.
Oilers Hoping More Follow Foegele's Lead
It has been harped on a ton over the years, but this Oilers team has always seemed to struggle when it comes to secondary scoring. While they have seen a serious uptick in production from players like Ryan Nugent-Hopkins and Zach Hyman in 2022-23, they could still use some more productivity from their bottom six. Hopefully, Foegele's recent surge is just a sign of what's to come for the final stretch of this season as they look to track down the Pacific Division-leading Vegas Golden Knights.
---
---