The NHL Trade Deadline is fast approaching, and while it's not known how aggressive the Seattle Kraken will be, some questions will surely be answered come deadline day. One of those question marks is the status of Carson Soucy and whether he'll be a member of the Kraken after March 3.
With Frank Seravalli of Daily Faceoff mentioning Soucy on his latest trade target list, it appears as if several teams have shown interest in the 28-year-old defender. Now, the Kraken are forced to make a decision on one of their initial expansion picks. Do they hold him with free agency looming, or do they try to recoup assets while they can?
Soucy's 2022-23 Season
The Kraken are deep into "playoff push" territory after a very successful first half, and Soucy has been in the lineup for all but one game this season. His play isn't flashy, but he plays his role well. Ultimately, he functions as a solid depth defenseman who can occasionally step into bigger roles if needed.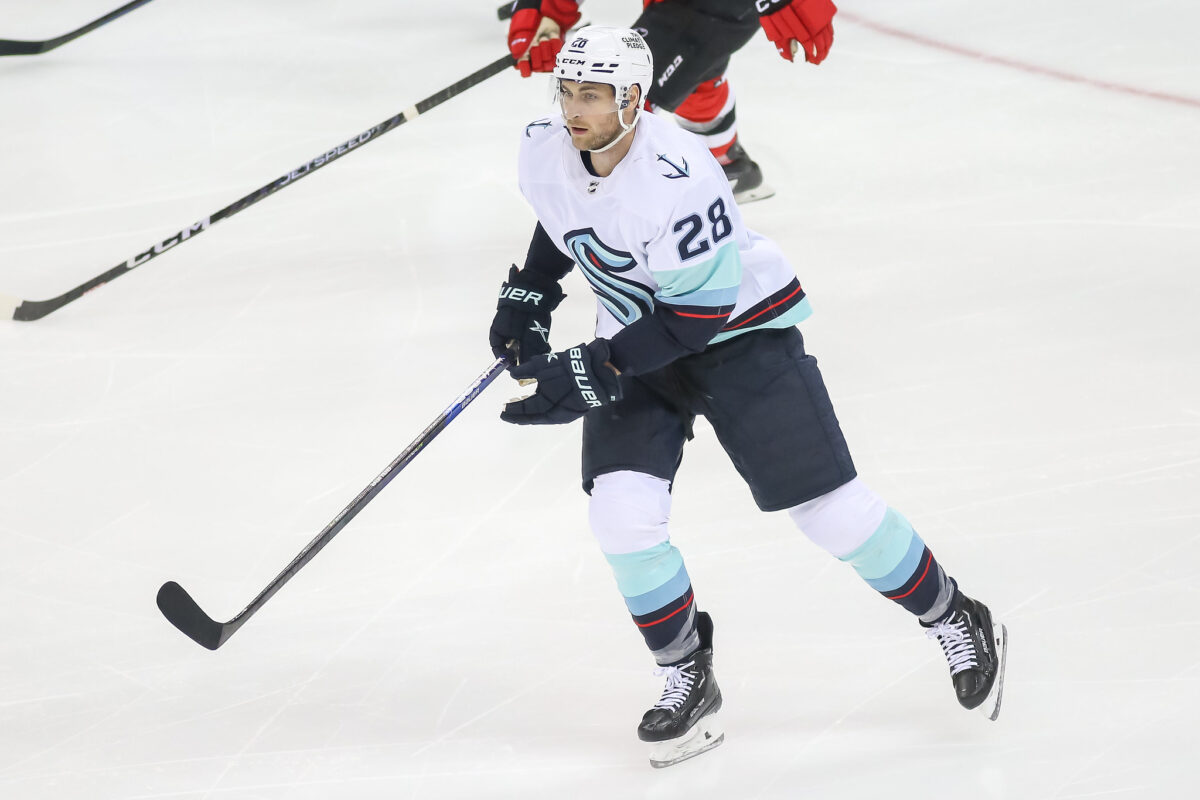 Soucy has an average ice time of 16:17 this season and has seen most of that on the third pairing next to either Will Borgen or Justin Schultz. He's added a little bit of everything with his play, but most of his value comes off of the puck. He's sitting third on the team in blocked shots with 67 and fourth in hits with 105. In his 57 games this season, he has also tallied ten points. All of this is to say that he's been a valuable piece on the third pair, but after the Kraken added Jaycob Megna, it appears that spot may be up for grabs.
Teams Look For Defensemen
As the playoffs approach, contenders often look for depth players to help shore up holes and future-proof the team for any injuries. In Soucy's case, his name has been a popular talking point and the Kraken aren't necessarily opposed to it either.
On other teams, Soucy can very likely retain his role as a third-pairing player who can handle minute upgrades if the need presents itself. That being said, his perceived value is actually quite high given his history of strong defensive play and his physical frame.
Playoff hockey is often described as heavier hockey, so having big bodies in the lineup is often a priority for playoff-bound teams. In Soucy's case, his 6-foot-5 frame is appealing to teams that want to withstand the strain of a playoff run.
Related: Kraken Can Benefit From Playoff Experience on the Roster
---
Latest News & Highlights
---
According to Seravalli, Soucy could possibly fetch a first-round pick in a potential deal at the deadline and that would be a massive return for the Kraken. With the 2023 Draft profiling as one of the deepest and most talented we've seen in years, acquiring a first-rounder would be a very valuable move.
Acquire Assets While You Can
Soucy has been with the team since the start, and while it would be nice to re-sign him to another deal, he'd likely look for somewhat of a raise. With the addition of Megna, who has another year of control, Soucy suddenly becomes someone who might look to free agency to find his fit.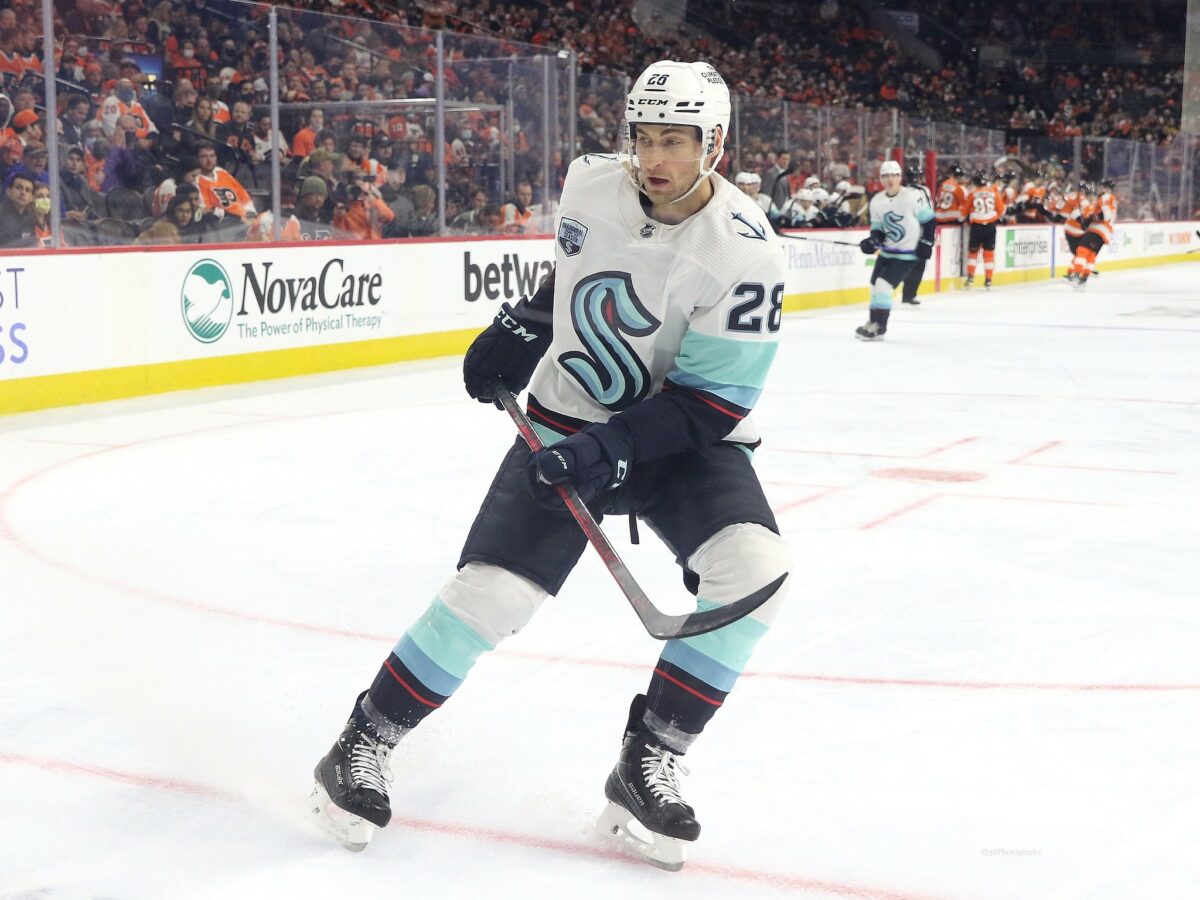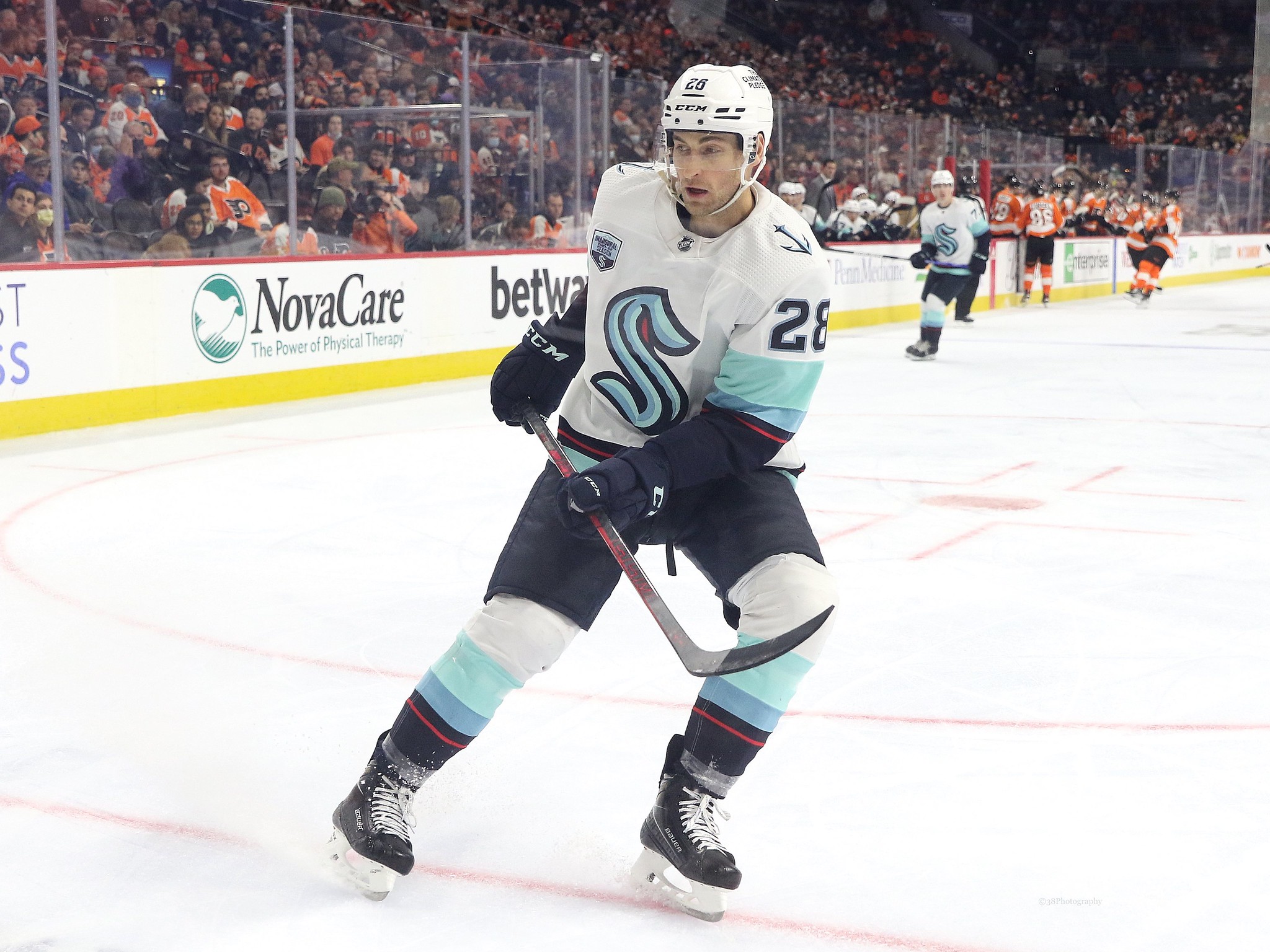 This is a situation where the Kraken could look to deal Soucy to ensure they don't lose him for nothing. Sure, there's a chance they choose to keep him past the deadline and try to sign him, but that doesn't appear to be the case. With no notable contract discussions to this point, all signs seem to point toward his departure at some point in the next several months.
The Kraken are in a position to buy at the deadline, but a Soucy trade could also be a route to take to try and recoup assets and avoid losing a player for nothing. If they choose to move him, a high draft pick could be on the way to help restock the cupboards or used to acquire another impact player. If they choose to keep him, they know exactly what they have and how he can help the team on a playoff run. Those are two very intriguing questions that need answers.
---
---