The Columbus Blue Jackets are about to exceed 400 man-games lost due to injury in the 2022-23 season. Couple that with other situations and you have a story of opportunity for those available to play.
Vladislav Gavrikov is set to miss a fifth-straight game due to trade related reasons on Saturday. With Jake Bean still out for the foreseeable future, the current state of the Blue Jackets' blue line is one of inexperience.
One player who is now available and taking full advantage of the opportunity is defenseman Nick Blankenburg. In the Blue Jackets' 2-0 loss to the Minnesota Wild on Thursday, Blankenburg was among the ice time leaders on the team with 23:07. Andrew Peeke led all Blue Jackets with 23:50.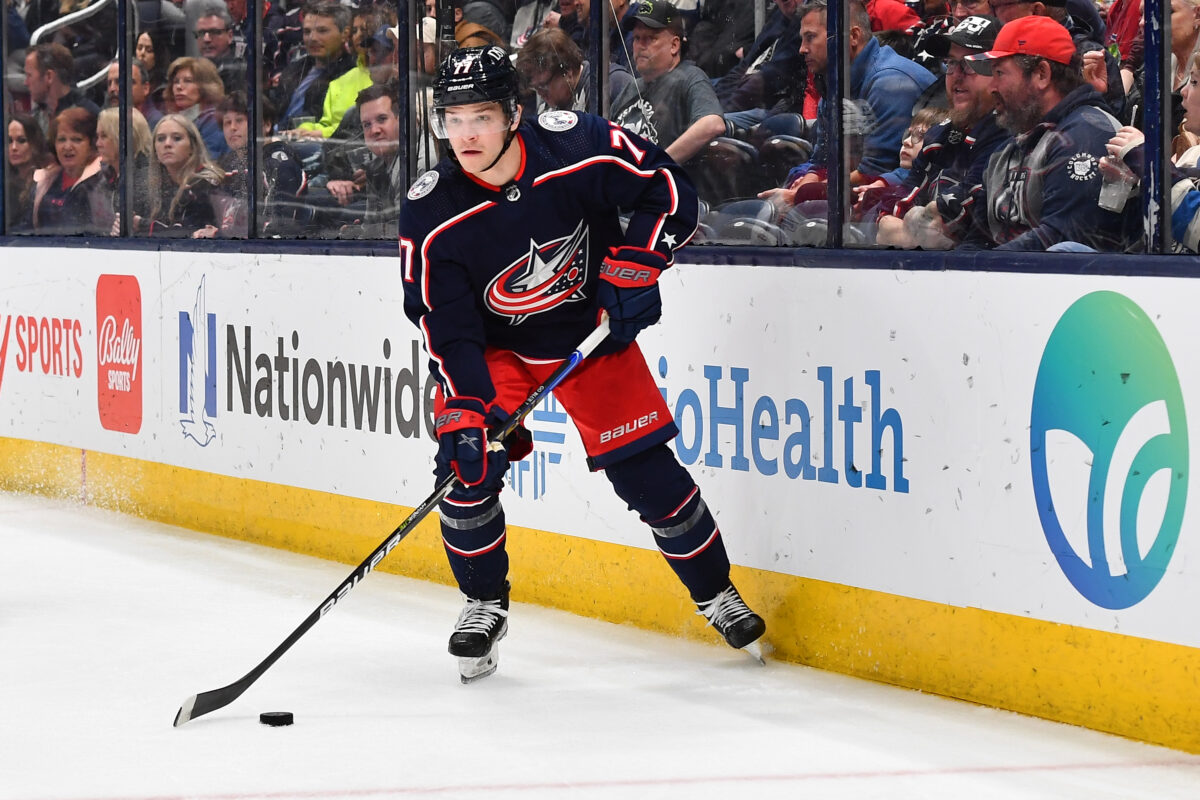 Blankenburg and Peeke leading the team in TOI perfectly summarizes the situation. After overcoming his own set of injuries, Blankenburg is starting to earn more trust with head coach Brad Larsen. Playing over 23 minutes is a sure sign of that building trust.
Blankenburg's Adjustment
We caught up with Blankenburg on Saturday morning to talk about his expanded role and how he's been able to adjust to the heavier minutes. For him, it's all about managing everything.
"I think just kind of managing and getting back into a rhythm after missing so much time," Blankenburg said. "It was probably not best for me to jump right in after nine weeks and play between 20 and 23 minutes. I think the staff has done a really good job at incorporating me back into the lineup and then giving me more opportunity. It's the most comfortable I have felt in the last couple of weeks."
Blankenburg has also taken on the extra ice time while playing on the left side. That has been an adjustment for him but one he has embraced.
"I think there's a lot of adjustments (to playing on opposite side.) Any time you're getting a pass, you're not really facing up ice as compared to being ready. I think it's just being more intentional with the way you're playing and making sure the details are right, especially making and receiving passes."
Coach Larsen has seen improvement from Blankenburg in recent games as a result.
Larsen Unleashing Blankenburg
"Doing better," Larsen said. I think both (Blankenburg and Peeke's) games have improved. With Blanks, he missed a big chunk of time. He broke his leg so he was out two months. Then he had 2-3 practices with the team and he was right back in. No matter what, it takes time to get your rhythm back. Now he's taking on bigger minutes here as he has been going along. And he's looking more like himself."
"We know he's an undersized guy but he's very tenacious. He's got great poise with the puck. When he's on his game, he can skate out of trouble."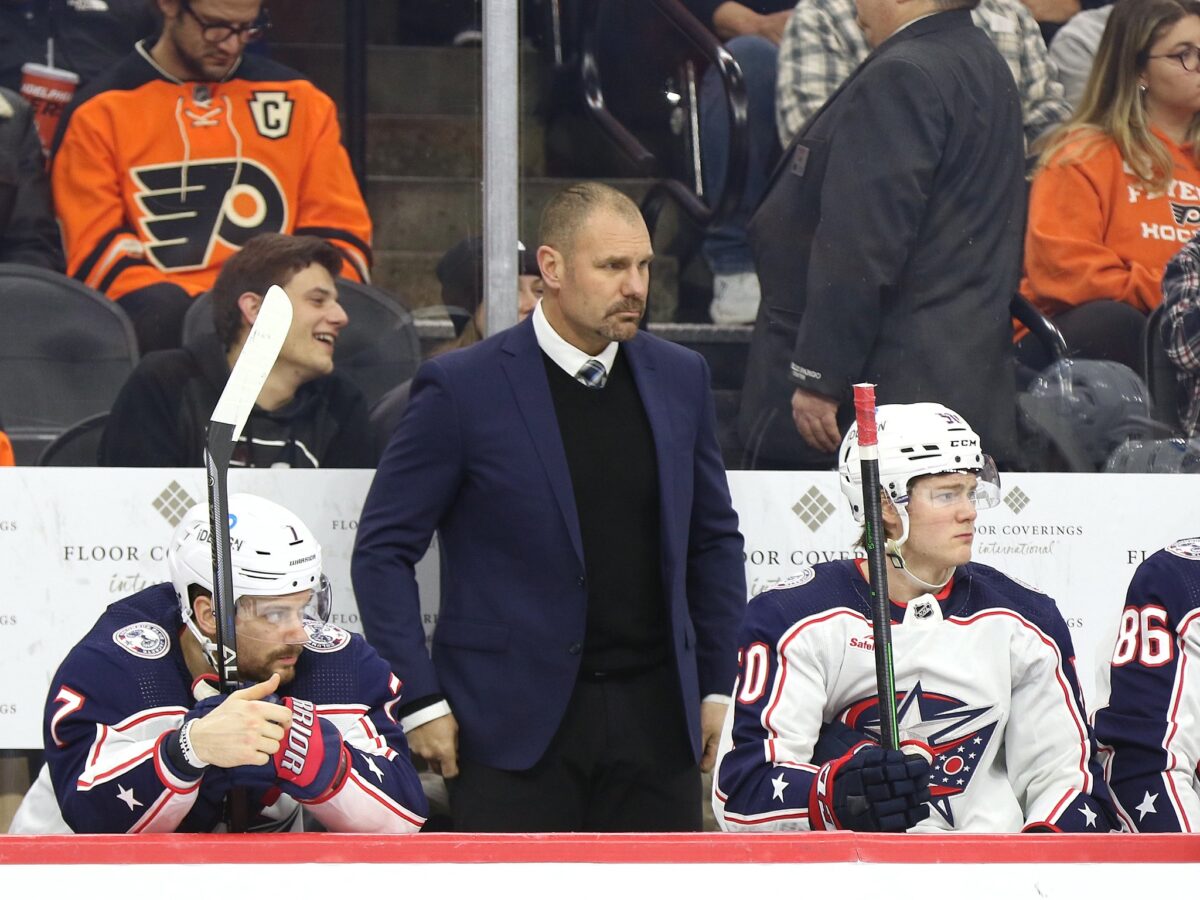 Blankenburg knows that this is his best opportunity to show what he can do in a bigger role. Larsen wants him to keep things simple. He's taken that message to heart.
"I think just not trying to do too much, just trying to be simple, do the right things and continue to stay true to our game. That's not just me but for all the defensemen and forwards too. I think just having that trust in each other is big for us."
Blankenburg Continues to Be Bright Spot
In a season full of many downs, Blankenburg continues to provide a boost of energy every time he steps on the ice. However now he is managing himself and his minutes better. The early results show he's becoming a workhorse defensemen on these Blue Jackets.
---
Latest News & Highlights
---
Blankenburg, like the rest of his teammates, want to end the season strong. With just 24 games left in 2022-23, they know these games matter in the sense of proving they have grown. That starts Saturday with a rematch with the Edmonton Oilers.
You Might Also Like
Blankenburg is one of the Blue Jackets to have answered the bell for more opportunity. If he can keep this going into next season, he could become an important part of the team in future seasons.
Blankenburg made a change to his approach. He has the trust of his coach. As a result, he has started to separate himself on the pecking order of the Blue Jackets' depth chart.
Get used to the name. We're going to hear a lot from him upcoming.