The Seattle Kraken acquired defenseman Jaycob Megna from the San Jose Sharks for a 2023 fourth-round draft pick. The Kraken will notify the Sharks whether the pick will be theirs, or the Colorado Avalanche's by June 15.
Jaycob Megna
Age: 30
Position: Defense
Previous Team: San Jose Sharks
2022-23 Season: This looks to be the first full-NHL season of Megna's career, assuming he sticks with the Kraken. In 48 games, he's scored a goal and 12 points with 21 penalty minutes (PIMs), with a plus-6 rating. He's also added 75 hits and has blocked 63 shots.
Type of Acquisition: Acquired from the Sharks on Feb. 5.
Megna's Pre-Kraken Career
Megna played one year in the United States Hockey League (USHL) for the Muskegon Lumberjacks. He scored a goal and 18 points, then added three assists in six playoff games. The following year he started playing for the University of Nebraska-Omaha. He played three seasons for the Mavericks, and tallied four goals and 22 points in 105 games. He was drafted 210th overall in the 2012 NHL Entry Draft by the Anaheim Ducks.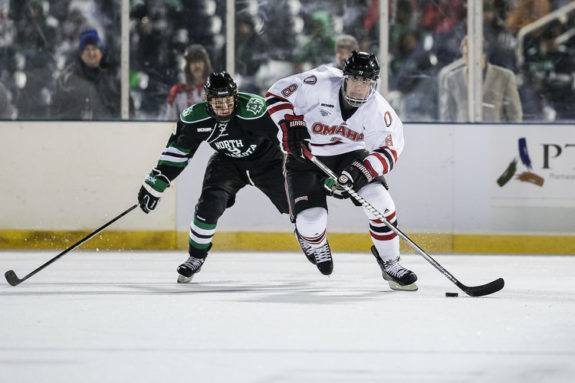 He has spent most of his career in the American Hockey League (AHL), playing for four different teams. Here is a quick breakdown of his stats with each team:
| | | | | |
| --- | --- | --- | --- | --- |
| Team (Games) | Goals | Points | PIMs | Plus/Minus |
| Norfolk Admirals (34) | 1 | 5 | 6 | -1 |
| San Diego Gulls (216) | 9 | 64 | 96 | 62 |
| Chicago Wolves (60) | 3 | 10 | 40 | 12 |
| San Jose Barracuda (58) | 4 | 18 | 32 | 8 |
| Total (368) | 17 | 97 | 174 | 81 |
When it comes to the NHL, Megna's usage has been sporadic and typically in a fill-in role up until last season. In his first three NHL stints, all with the Ducks, he played 43 games where he scored a goal and five points. He signed with the Sharks, and once he got his chance, was able to set career highs across the board during the 2021-22 season. He's on pace to do the same thing this season. In total, he's played 135 NHL games and scored four goals and 25 points.
One interesting note is that the player he's spent the most amount of time on ice with this season is Sharks defenseman Erik Karlsson. Karlsson is having a great season, and the only player he's spent more time on ice with is James Reimer; the Sharks' goaltender. It's a very promising sign for the Kraken that Megna could hold his own with a No. 1 defenseman.
Megna's Fit With the Kraken
There are a couple of thoughts that come to my mind when I think about this acquisition. For one, their toughest player in terms of fight frequency is Jamie Oleksiak, and I don't think the team wants him to spend more time in the penalty box than he has to. While Megna only has three fights as a professional, one came this season in the NHL. Even if he doesn't fight, he's 6-foot-6 and just his size and presence could be beneficial in stopping players (cough cough, Tyler Myers' hit on Matt Beniers, cough cough) from taking liberties on and potentially injuring their top players.
Related: Kraken Can Benefit from Matty Beniers Missing All-Star Game
---
Latest News & Highlights
---
Another thought is that this could signal that they may be looking to sell Carson Soucy ahead of, or at, the trade deadline. Both players are left-handed defensemen, but Soucy is a pending-unrestricted free agent (UFA) and holds a $2.75 million cap hit. Megna is at $762,500, with another year left on his deal. Initially, I thought it could be a sign that they've fully given up on, or don't trust Cale Fleury, but Fleury plays on the right side and is right-handed, so I don't think he's going anywhere anytime soon. That's why I'm looking at Soucy.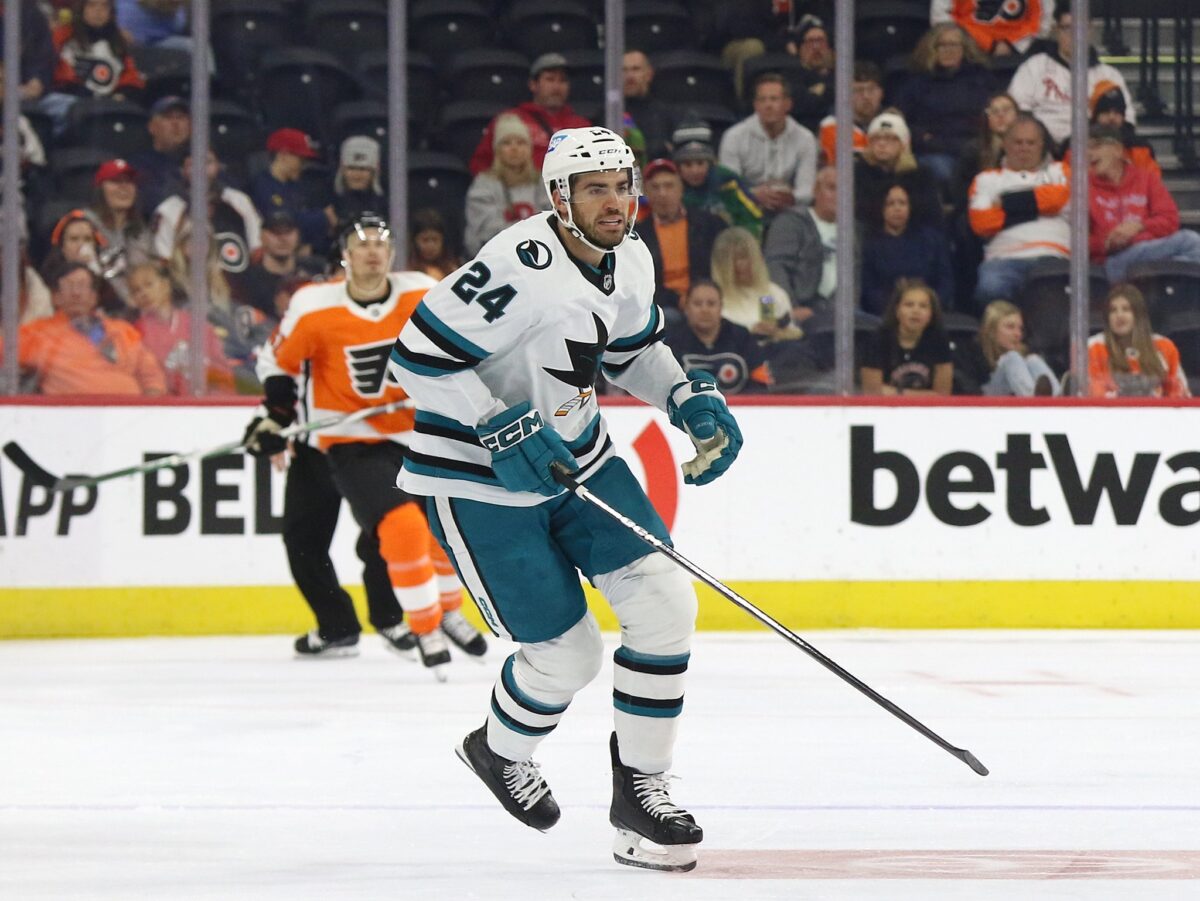 With a healthy Kraken lineup, I think Megna is a seventh or eighth defenseman, depending on who is leaving the roster. He could contribute to the penalty kill and bring a physical presence while leaning more toward the defensive side of the game. 
Was Trading for Megna a Hit or a Miss?
First and foremost, I think this trade is a sign of things to come. Soucy is 28 years old and was one of just eight Kraken with a positive plus/minus rating during their inaugural season; he led the team with a plus-7. This season, he's seventh with a plus-13. He could be due for a raise, and Megna is a cheap replacement option, with term, who can fill that hole. Granted, I don't think they should move him if they think they can make a run, but that's just me. 
Related : 2021-22 Kraken Report Cards: Soucy, Dunn, Borgen
This trade is a hit for me because it's a move with versatile outcomes. He could play that fill-in role and add some defensive stability coming off the bench, or he could step in and fill another role assuming Soucy is moved. You've heard me say it a ton in articles like this one, so say it with me now: low-cost, high reward! The Kraken will still have a draft pick in the fourth round, and since they have until June 15 to tell the Sharks which pick they'll give up, they can give the worse pick. They still have 10 draft picks to fall back on. 
Without any hypotheticals about a Soucy trade, this move adds depth to an already deep team. While I struggled for a while to figure out general manager Ron Francis' plan for this team – and I am still not fully sure – this move is another to add to the list of moves that he has hit on thus far at the helm of the Kraken.