Sweden is a Scandinavian country with a population of 10.42 million and is continuously one of the top-six programs in international hockey. Historically, there have been 400 Swedish-born skaters to play at least one game in the NHL, which includes 364 players and 36 goalies. Moreover, many of these names have won the Stanley Cup, Olympic gold medals, and World Championships, earning induction into the Triple Gold Club.
Despite what many have achieved on the international stage, very few have been inducted into the Hockey Hall of Fame (HHOF), with just seven players enshrined thus far. Furthermore, most Swedish players have never reached historical milestones like 500 goals or 1,000 points, so those who have, are genuinely the best from their home country.
Related: Swedish Players in the Hockey Hall of Fame
---
Latest News & Highlights
---
When piecing together the all-time Sweden-born lineup, many factors went into player selections since the country is excellent at producing top-notch defensemen (135) and elite centers (85) over any other position. As mentioned, there have only been 36 goalies that hail from Sweden, with 62 right-wingers and 82 left-wingers. The top line was pretty straightforward, but anyone who wants to build the ultimate Sweden-born NHL lineup will have to dig deep to construct their rosters. Luckily, there are some suggestions at the end, so until then, let's see who is the best for each position.
Center – Peter Forsberg (708 games & 885 points)
NHL trophy case: 2x Stanley Cup championships, Calder Memorial Trophy, Art Ross Trophy, Hart Memorial Trophy, 5x All-Star Game appearances
Peter Forsberg was an international superstar before ever stepping foot on an NHL ice surface. During his days at the World Junior Championship, he destroyed its record book with the most points in the tournament and remains the event's all-time leading scorer after 30 years. Additionally, as a 20-year-old, he scored the Golden Goal at the 1994 Winter Olympics to secure Sweden's first hockey gold medal.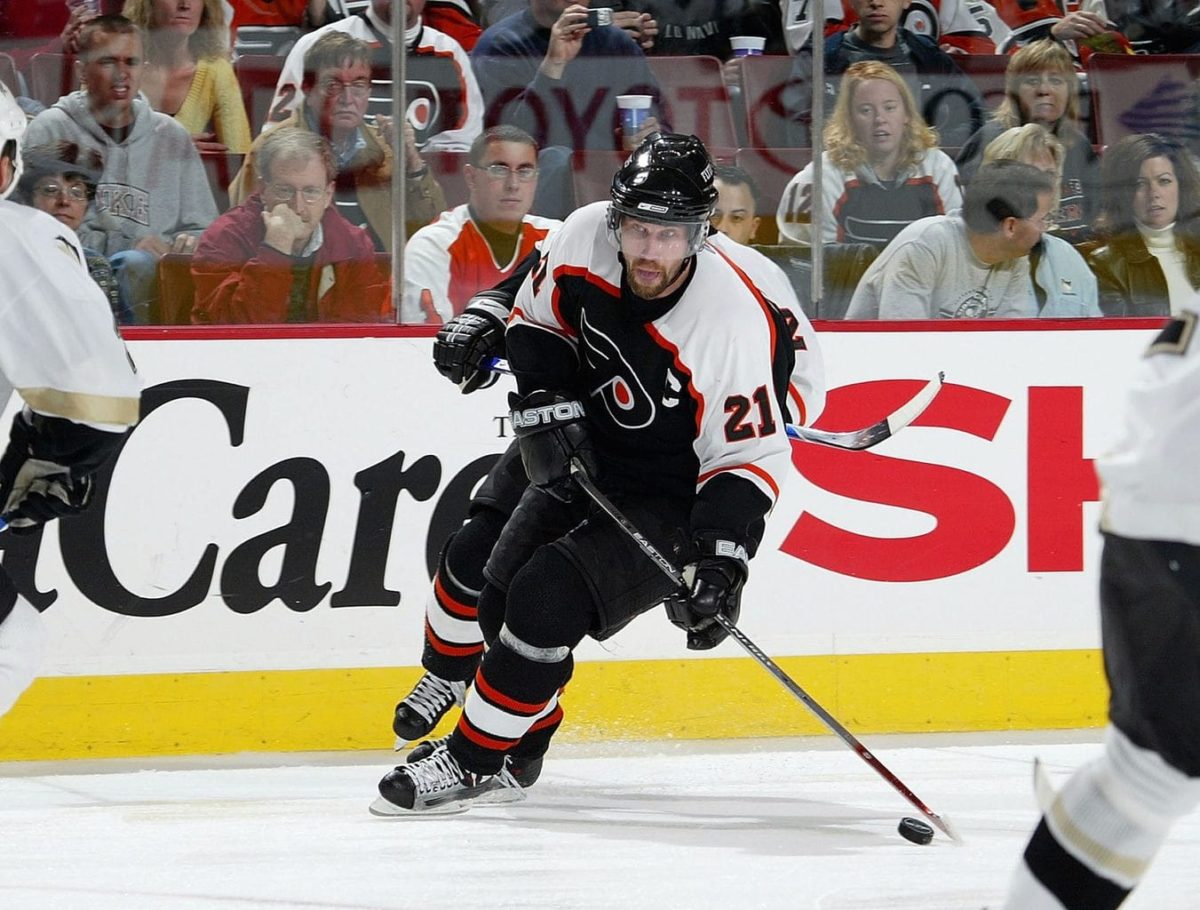 Eventually, Forsberg came to the NHL and played with the Quebec Nordiques, where he won Rookie of the Year honors. Furthermore, after the team relocated to Denver and became the Colorado Avalanche, he blossomed into one of the game's elite players, winning multiple Stanley Cups and the scoring race in 2003 while being named the league's most valuable player. Although injuries limited his playing time and forced him into early retirement, Forsberg remains one of the game's all-time greatest players, earning induction into the HHOF in 2014.
Left Wing – Daniel Sedin (1,306 games & 1,041 points)
NHL trophy case: Art Ross Trophy, Ted Lindsay Award, King Clancy Memorial Trophy, 3x All-Star Game appearances
It is rather challenging to list Sweden-born players without including Daniel Sedin and his twin brother Henrik since they have been inseparable throughout their hockey careers with the Vancouver Canucks. Unfortunately, the Sedin brothers will not be on the same line for the first time, possibly ever, since Henrik didn't make the cut at center. However, Daniel is Sweden's best-left winger in NHL history as the only player ever to surpass 1,000 career points.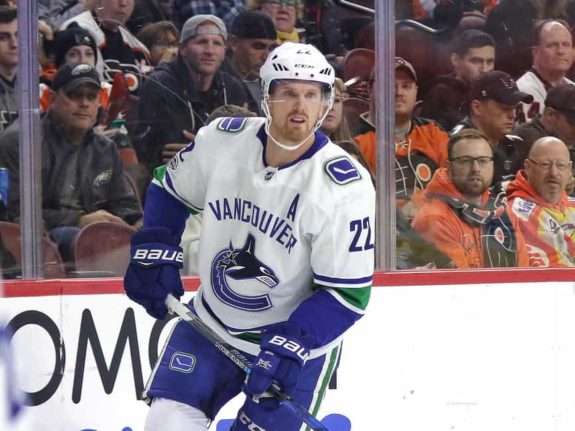 Although the country is not known for producing top-notch wingers, a former teammate of Daniel's, Markus Naslund, was the best at the position for an extended time. Eventually, Daniel became just the fifth player from his home country to score over 1,000 points, an honor he achieved after winning the 2010-11 NHL scoring race and claiming the Art Ross Trophy. Consequently, his peers applauded his efforts by awarding him the Ted Lindsay Award the same season. Although his brother has a few extra points and ranks higher than him on many scoring charts, Daniel is the 11th highest-scorer amongst left-wingers of all time and is the second non-North American-born player behind Alex Ovechkin.
Right Wing – Daniel Alfredsson (1,246 games & 1,157 points)
NHL trophy case: Calder Memorial Trophy, King Clancy Memorial Trophy, Mark Messier Leadership Award, 6x All-Star Game appearances
The Ottawa Senators came into the league as an expansion team in 1992 and struggled mightily in those first few years, taking five seasons to collect 20 wins in a single campaign. Luckily, one of the team's greatest players, Daniel Alfredsson, came to rescue the franchise from oblivion when he won Rookie of the Year in 1995. Although the Senators have had its fair share of stars, no one has meant more to the club's history than Alfredsson, who served as their captain for 13 years.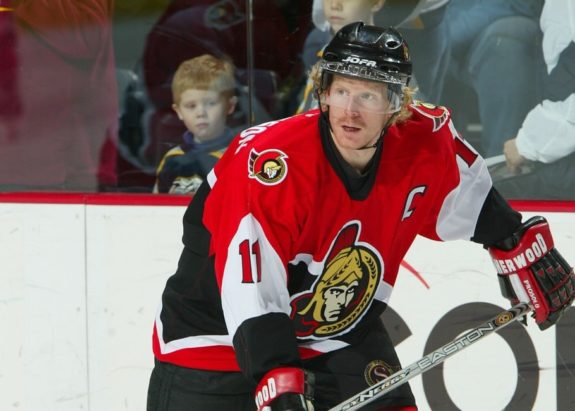 Even though the Sens parted ways with their star player after 17 years in 2013, he remains their leading goal scorer (426) and point collector (1,108). Historically, Alfredsson is the 12th-highest-scoring right winger in NHL history and the only Sweden-born player to score over 1,000 points from his position. After his lengthy career, he ranks second amongst his fellow countryman for points, trailing Mats Sundin by 192 points (1,349 to 1,157).
Defense – Nicklas Lidström (1,564 games & 1,142 points)
NHL trophy case: 4x Stanley Cup championships, 7x James Norris Memorial Trophy, Conn Smythe Trophy, 11x All-Star Game appearances
The NHL has an extended history of elite defensemen, players who transformed the position and the game itself. However, even though there is no such thing as "the perfect human," Sweden's Nicklas Lidström did everything with perfection, making him not only one of the greatest defenders of all time but one of the best to put on a pair of skates. Furthermore, as a member of the Detroit Red Wings blue line corps for 20 years, he became the first European-born and trained captain to win a Stanley Cup when he hoisted the silver chalice in 2008.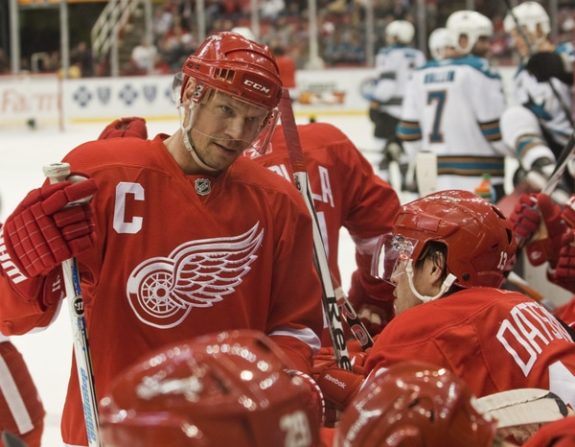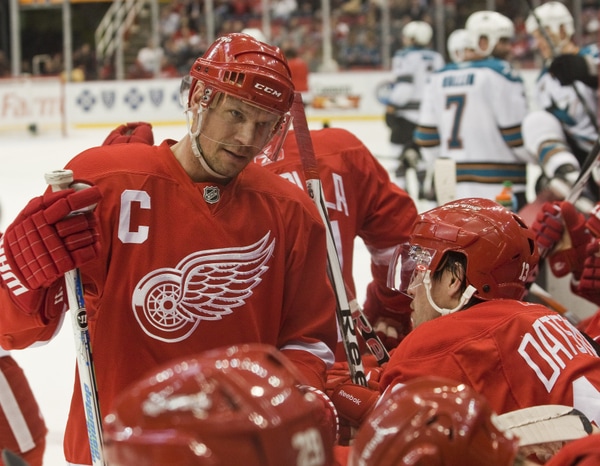 Lidström's NHL resume is impressive, one of the best individual careers ever assembled. Historically, he ranks 14th all-time in games played with 1,564, sixth amongst defensemen. Furthermore, with 1,142 points, he became one of eight defenders to surpass 1,000 points and is the only one from his home country to reach the mark. Additionally, he is one of the few players to win four Stanley Cup championships, including two a piece in separate decades. Overall, Lidström is not only the best player from Sweden but is also considered one of the NHL's best of all time.
Defense – Börje Salming (1,148 games & 787 points)
NHL trophy case: 3x All-Star Game appearances
At first glance, many could question why Börje Salming's name would appear on the top line of any lineup story, but those who don't understand his impact on the game missed out on a real torch bearer. Before Salming came to the NHL in 1973, European players didn't have a place in the league and were often considered "too soft" for the North American game. After Salming made his debut, he changed people's perspectives thanks to outstanding nightly performances. Whether he was taking slashes, throwing punches, or scoring goals, he was a rugged defender who never backed down from a challenge. Furthermore, on top of his fearlessness, he had a skill set to finish as a Norris Trophy finalist in his first ten seasons.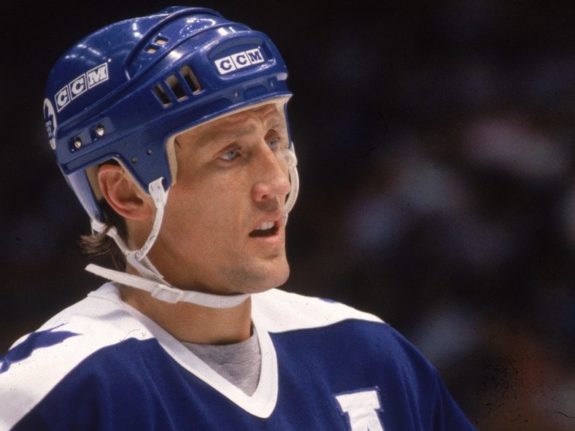 Moreover, after making headlines in the 1970s and 1980s as one of the NHL's premiere defensemen, Salming retired and returned to Sweden. Additionally, serving as an ambassador for the sport, he launched a sports equipment and clothing line for the next generation to have the necessary tools to find success. Sadly, the hockey community lost Salming in 2022 after being diagnosed with ALS earlier in the year. Thankfully, fans in North America got one more chance to thank him for his contributions with an emotional ceremony in November. Ultimately, no matter what the statistics say, Salming was a once-in-a-lifetime player who did more for the game than any scoresheet will ever read.
Goalie – Henrik Lundqvist (887 games & 459 wins)
NHL trophy case: Vezina Trophy, 5x All-Star Game appearances
Throughout the history of the NHL, only three netminders have won over 500 games, and there are just seven with more than 450. Thanks to 459 wins, Henrik Lundqvist ranks sixth all-time and is the only retired goalie out of the six that is not currently in the HHOF. After "The King" made his debut in 2005, he went on to patrol the New York Rangers goal crease for 15 years, advancing the team to the 2014 Stanley Cup Final, his only chance for a ring. Despite the lack of championships, Lundqvist was one of his generation's best goalies, routinely winning 30 games in full-length campaigns.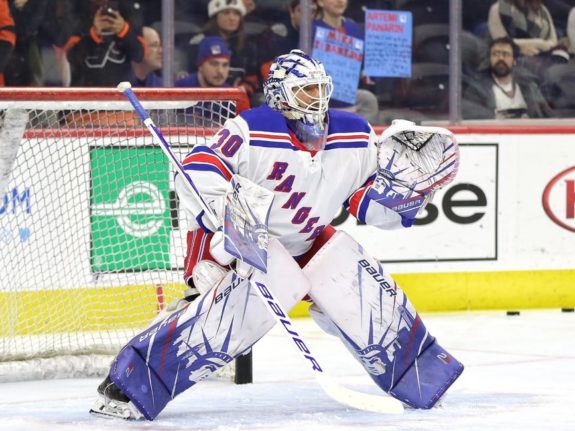 Furthermore, Lundqvist had some big shoes to fill with the Rangers after the heroics of Mike Richter, who led the team to their last title in 1994. However, he never disappointed with nightly highlight reel saves. Eventually, he shattered all of Richter's team records and became Sweden's best export, surpassing goalie totals once held by Tommy Salo and Pelle Lindbergh. Although he just retired, Lundqvist is a first-ballot HHOFer, who should headline the 2023 class and will always be in the discussion as one of the game's top ten goalies of all time.
The Sweden-born Lineup Honorable Mentions
This lineup will have questions because many will wonder where players like Sundin, Henrik Sedin, Henrik Zetterberg, or even Victor Hedman fit in. Although all those players are great in their own ways, many with Stanley Cups rings and various other awards, they didn't alter Sweden's reputation in the NHL.
Related: NHL Awards History: Sweden Has Seen Success
Moreover, there will only be one Salming, Forsberg, and Lidström, players who defined what it meant to represent Sweden in the NHL on the international stage. Today, stars like Hedman, Erik Karlsson, and Gabriel Landeskog get to apply their craft in the best league in the world because the players who came before paved the way for them to succeed in North America. Additionally, Sweden remains one of the best hockey communities in the world, with future superstars coming up the ranks every season.
Center
Left Wing
Right Wing
Defense
Defense
Goalie
L1
Peter
Forsberg
Daniel
Sedin
Daniel Alfredsson
Niklas Lidström
Börje
Salming
Henrik Lundqvist
L2
Mats
Sundin
Henrik
Zetterberg
Patric
Hornqvist
Victor
Hedman
Erik
Karlsson
Tommy
Salo
L3
Henrik
Sedin
Markus
Naslund
Tomas Sandstrom
Niklas Kronwall
Ulf Samuelsson
Pelle
Lindbergh
L4
Nicklas Backstrom
Gabriel Landeskog
Hakan
Loob
Furthermore, anyone can see that there is a significant divide between the country's very best and very good players, and it shows in the table. Historically, only a few players from Sweden have achieved success in the NHL, while so many others put in the time and effort, only to tally up some points instead of records and awards. Ultimately, the Nordic country doesn't have a long list of stars like Canada and the United States, so crafting an all-time list doesn't stir up many debates. However, once the top players come off the board, it is really a toss-up of who should represent Sweden in the discussion because, before the late 1990s, not many players found success in the league.