Toronto Maple Leafs general manager (GM) Kyle Dubas is keeping Leafs Nation on the edge of their seat as the 2023 trade deadline creeps closer. Dubas has been busy scouting a number of teams and his scouting staff has been working hard providing evaluations and opinions on players from across the league. It certainly feels like Toronto is going to make at least one or two trades ahead of the March 3 deadline.
---
---
With talent coming in, it means some talent will be going out, however Dubas needs to be calculated with which Maple Leafs players or prospects he decides to part with. Here's three players the Maple Leafs GM should avoid moving ahead of the trade deadline:
Timothy Liljegren
One of the biggest surprises this season has been the development and emergence of defenseman Timothy Liljegren and in a recent episode of Maple Leafs Lounge, I named the Leafs blueliner as my biggest bright spot so far this season:
Liljegren has taken his game to new heights this season. He's averaging a career high 18:43 of ice time per game and has become a staple in the team's top four defense core. The former first-round pick has also chipped in with 13 points in 41 games this season and has shown the offensive instincts and hockey IQ to be an impactful two-way defenseman.
I'd love to see Liljegren get some more time on the Maple Leafs' power play and look for head coach Sheldon Keefe to give him some more looks in the second half. Morgan Rielly's slap shot isn't scaring anyone, so the team would be wise to move him out for Liljegren who can pepper the puck.
Related: 3 Maple Leafs Most Likely to Be Traded Ahead of 2023 Deadline
If Dubas is talking to the Arizona Coyotes for Jakob Chychrun, it's very likely Coyotes GM Bill Armstrong asks for one of Liljegren or Rasmus Sandin to be included in the trade and Toronto should move out Sandin instead, if one of them must be included for the desert dogs to bite.
Pontus Holmberg
23-year-old center Pontus Holmberg has burst onto the scene for the Maple Leafs this season and Dubas would be wise to hold onto him ahead of the trade deadline. He's chipped in with 13 points in his 33 games so far in 2022-23 and could be a very valuable player come Stanley Cup Playoff time when defense is paramount.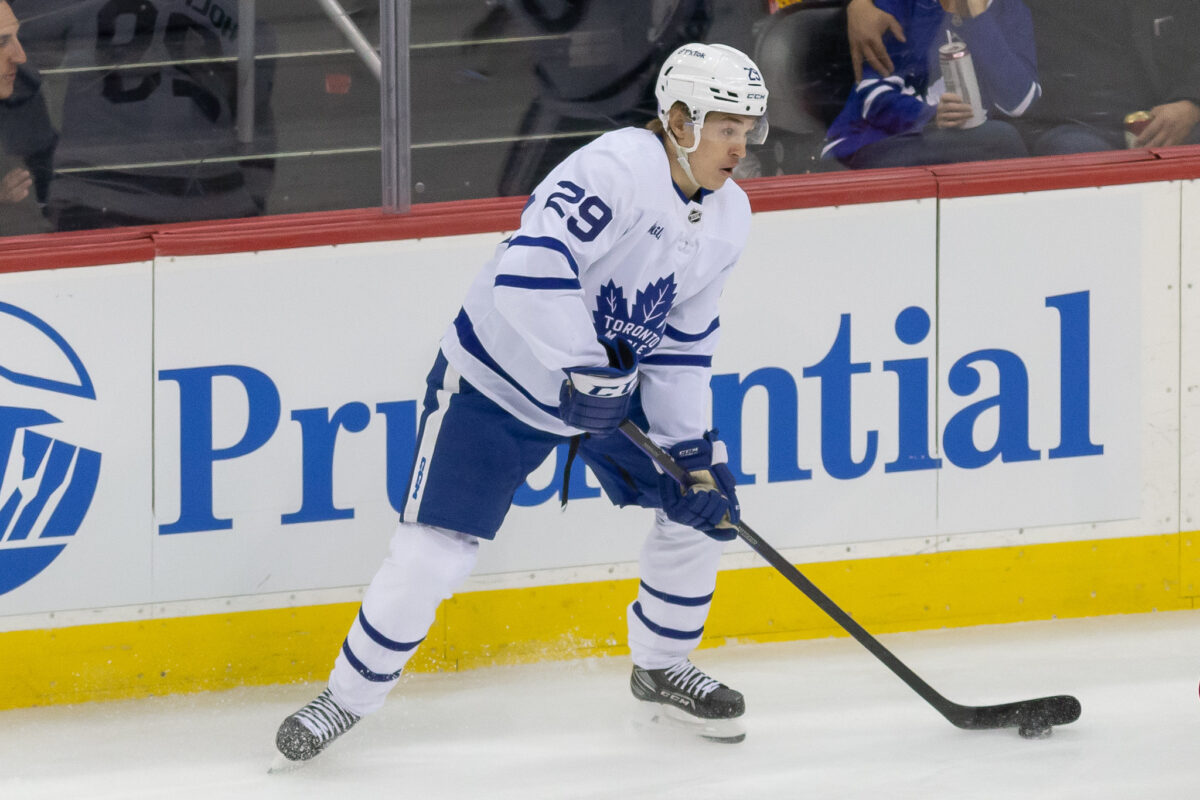 Holmberg does all of the little things right on the ice. He's a coach's dream and is a very responsible two-way center. He has the potential to one day be a shut-down third-line center who can handle the assignment of opponent's best lines and is already showing signs he's ready for the bright lights.
Holmberg is young, full of potential, and needs to be in the team's long term plans. With David Kampf a pending free agent, Holmberg is the perfect replacement for Kampf's minutes moving forward.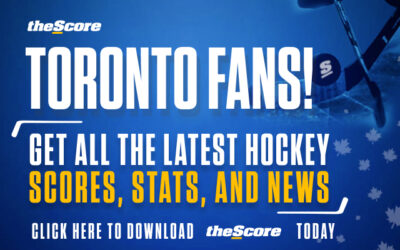 While Toronto has missed on some of their high profile draft picks, selecting Holmberg in the sixth round of the 2018 NHL Entry Draft should be considered a win for the franchise. He's already making an impact as a rookie and if the Maple Leafs add a forward or two up front, they should do whatever it takes to keep Holmberg out of the trade(s).
Dennis Hildeby
When it comes to Maple Leafs' prospects, the likes of Fraser Minten and Matthew Knies seem to get all the attention, meanwhile goaltender Dennis Hildeby has been turning heads since being selected in the fourth round of the 2022 NHL Entry Draft.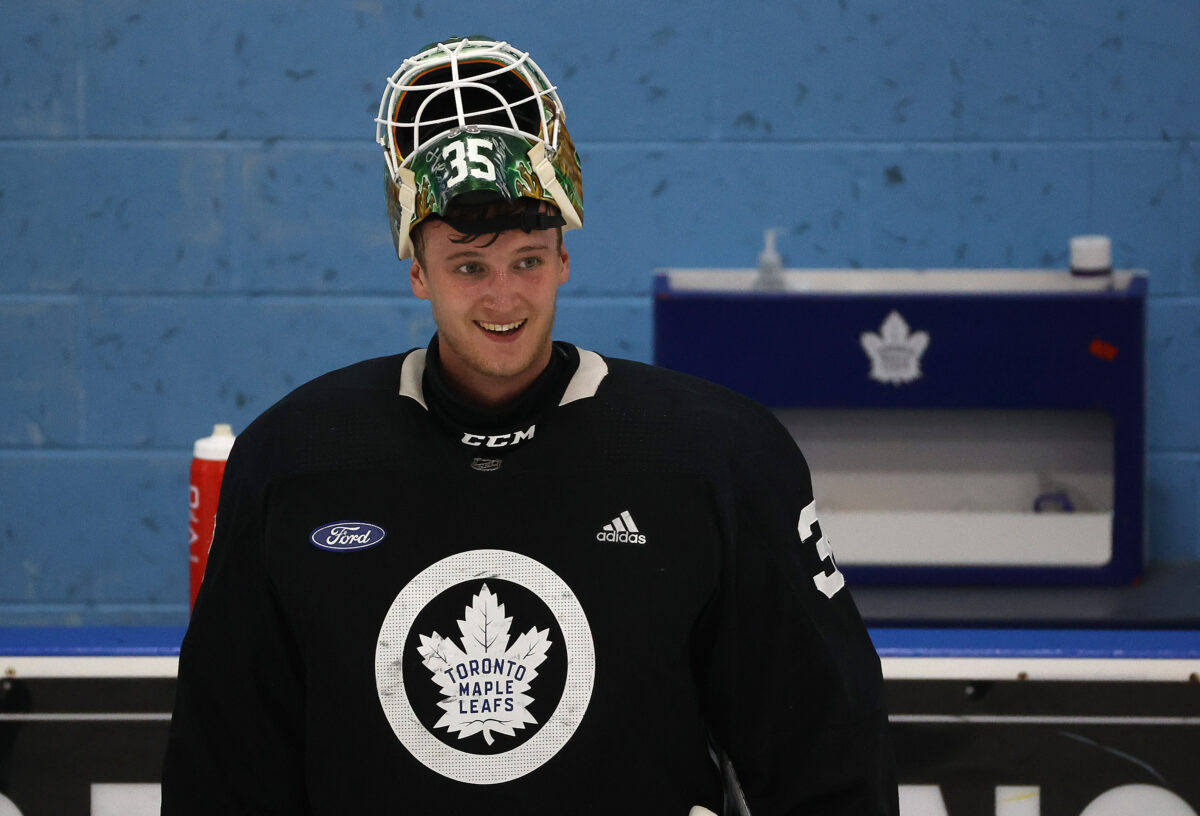 The Swedish netminder is a towering presence at 6-foot-6 and he's put up some outstanding numbers in the Swedish Hockey League these past couple of seasons. Hildeby appears to have all the intangibles to be a NHL starting netminder and the Maple Leafs are extremely high on his potential impact on the team moving forward. Dubas would be very wise to keep the 21-year-old goalie in the organization.
At this time it doesn't feel like Matt Murray or Ilya Samsonov will be traded, and with Joseph Woll ready for some action this season, Toronto isn't necessarily expected to make any moves involving goaltenders. However, if Dubas is discussing deals with the likes of the Arizona Coyotes, Anaheim Ducks, Chicago Blackhawks or Vancouver Canucks, there could be some interest in Hildeby being included in the Leafs' package. Leafs Nation better hope Dubas holds Hildeby in tight regard, as this could be one of those 'one's that got away' moments.
While it's got nothing to do with the fact all three are Swedish, the Maple Leafs should do whatever they can to try and avoid trading Hildeby, Holmberg and Liljegren. Two are already making a nightly impact in Toronto and one has NHL starter potential. If teams come calling, Dubas should hang up as quickly as he picked up.