It is a rare commodity for an NHL player to have the size, strength, skill, and intelligence to dominate on the ice each and every night. This particular combination is defined as a power forward.
Throughout the NHL's history, many have excelled in this role. Cam Neely was a player that scared opponent's going into the corner just as much as he did getting the puck in the slot, helping the Boston Bruins maintain their big and bad status.

Mark Messier was not only one of the league's greatest leaders, but he was also one of the most feared. His skillset lent itself to his undeniable toughness. Opposing players did not want to look him in the eye and if they did, their eyes would be black from one of his patented elbows.
These legends, along with Eric Lindros, Brendan Shanahan, and Keith Tkachuk among others, paved the way for big, skilled players to dominate the league.
From here, Jarome Iginla and Shane Doan would take the reins as a couple of the best NHL power forwards for a solid decade. We also saw the likes of Eric Staal, Rick Nash, and Milan Lucic follow, dominating the league for stretches of time.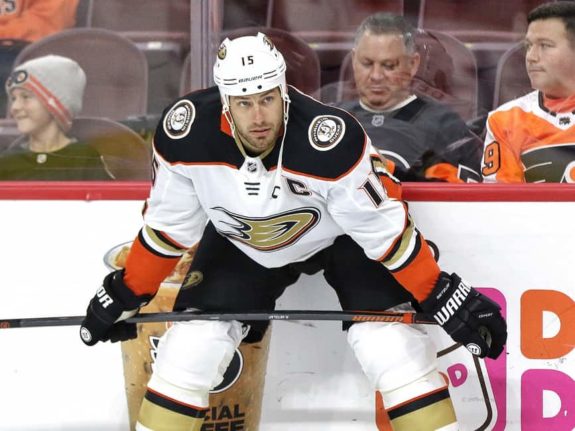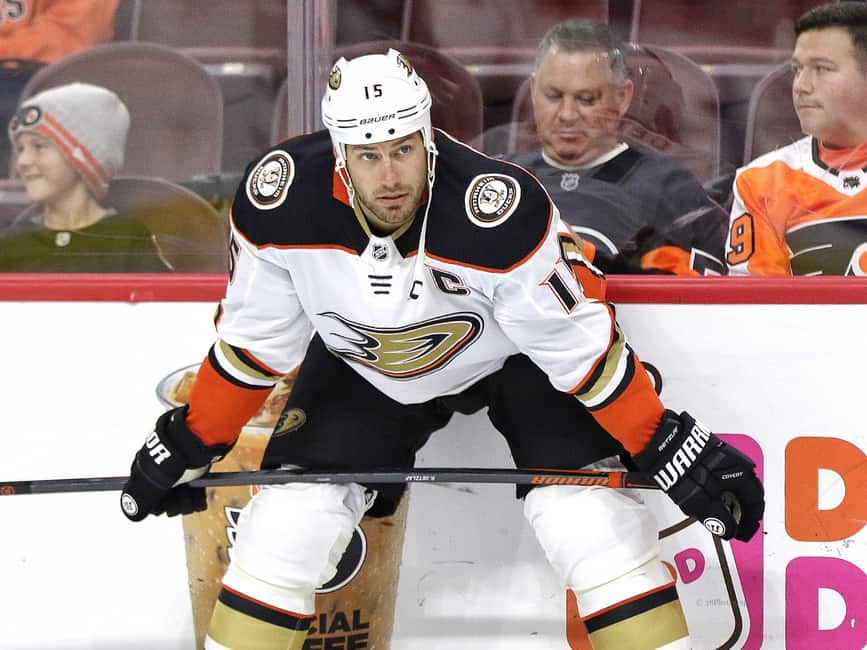 As time marches forward, however, the meaning of what a power forward is has changed. That is why the term should carry a modified meaning as it isn't just about dropping the gloves and laying board-rattling hits. The modern-day power forward uses his size to the team's greatest advantage, which includes protecting the puck, driving the net, or being a presence in the crease on the power play.
This list of the NHL's best power forwards should represent this newfound definition while also maintaining the importance of their abilities to rack up points.
15) Evander Kane – San Jose Sharks
There's a reason why the San Jose Sharks signed Evander Kane to a seven-year, $49 million extension back in the 2018 offseason: he simply is one of the great power forwards in the game.
Off the ice, however, things haven't been good for Kane. Over the last year, a multitude of allegations have come to light involving gambling addictions, potentially profiting from gambling on games, a messy divorce that has included both parties alleging assault charges, and most recently a potential breach of NHL protocol.
Related: The NHL's Most Unbreakable Records
Due to these issues among others, the Sharks decided to terminate Kane's contract in Jan. 2022, which led to another round of controversy but made him a free agent. After testing the market, he signed a one-year show-me contract with the Edmonton Oilers, where he will be expected to provide offensive firepower to their already strong core.
14) Corey Perry – Tampa Bay Lightning
When the Anaheim Ducks bought out Corey Perry during the 2019 offseason, there was a serious question as to whether he could still make an impact in the NHL. Sure, he had the legacy of an exceptional player, but the times of him dominating games seemed to have passed.
Throughout the 2019-20 and 2020-21 regular seasons, Perry was largely invisible on the ice, and when he was being noticed, it was due to a bad hit or taking a penalty that negatively affected his team.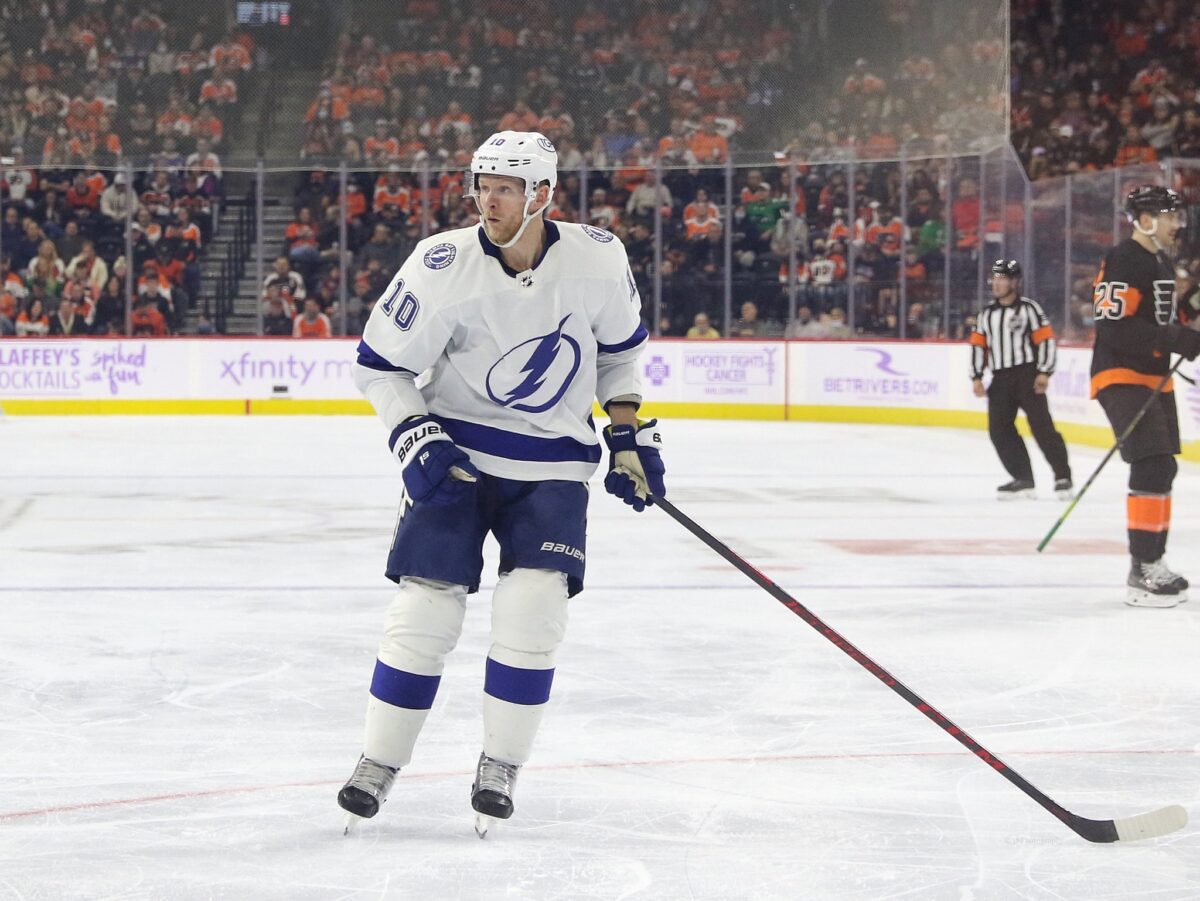 However, in the playoffs, Perry showcased exactly what he still is. In back-to-back seasons, he played in more than 20 postseason games, acting like an absolute thorn in the sides of every opponent. He was a nuisance, bringing a physical, net-front presence that could bowl his way over the opponent to score a game-winning goal.
So, while he may be a shadow of the player he once was, Perry still has plenty of life left in him as a tough-as-nails forward for a playoff contender. Since he signed a two-year deal with the Tampa Bay Lightning, he will look to contribute to another long postseason run in 2022.
13) Blake Coleman – Calgary Flames
At 5-foot-11, Blake Coleman is undersized compared to a traditional power forward. However, the style of game that he plays is far bigger than his relatively small frame.
On the ice, Coleman is a wrecking ball, causing mayhem as he barrels around. Using his strength, he creates space that allows him to score incredible goals, as we saw throughout the Tampa Bay Lightning's run to back-to-back Stanley Cups.
Related: The NHL's Top 5 Defenses
In fact, Coleman led all players in hits throughout the 2020 postseason, registering 126 in 25 games. So, not only can he chip in meaningful offense by fighting his way into scoring position, but he can provide that sandpaper edge needed to win a championship. As he joined the Calgary Flames during the 2021 offseason, he will bring his trademark style of play with him to playoff runs.
12) Jamie Benn – Dallas Stars
Throughout his career, Jamie Benn has been one of the hardest-working players in the NHL. Drafted in the fifth round in 2007, he cracked the team only two years later — an unbelievable feat from such a late-round pick.
For years, Benn determined the pace of the game using his skill level and assertiveness. Despite his impressive production, the former Kelowna Rocket is one of the toughest players you will ever see and isn't afraid to drop the gloves with anyone in the league.
Even if his scoring totals took a hit over the last two seasons, Benn still has everything that it takes to dominate the league. He just has to get back to the power forward game plan that established him as one of the greats in the NHL.
11) Aleksander Barkov – Florida Panthers
Certainly not your prototypical power forward, Aleksander Barkov doesn't play all that physical. The way that he uses his 6-foot-3 frame makes it a nightmare for any opponent matching up against him, however, so let's call him the 'gentleman' power forward.
Barkov plays a very disciplined game with only 98 penalty minutes through close to 530 NHL games. This makes sense, as it is unnecessary to take penalties when he is the one with the puck the majority of his time on the ice.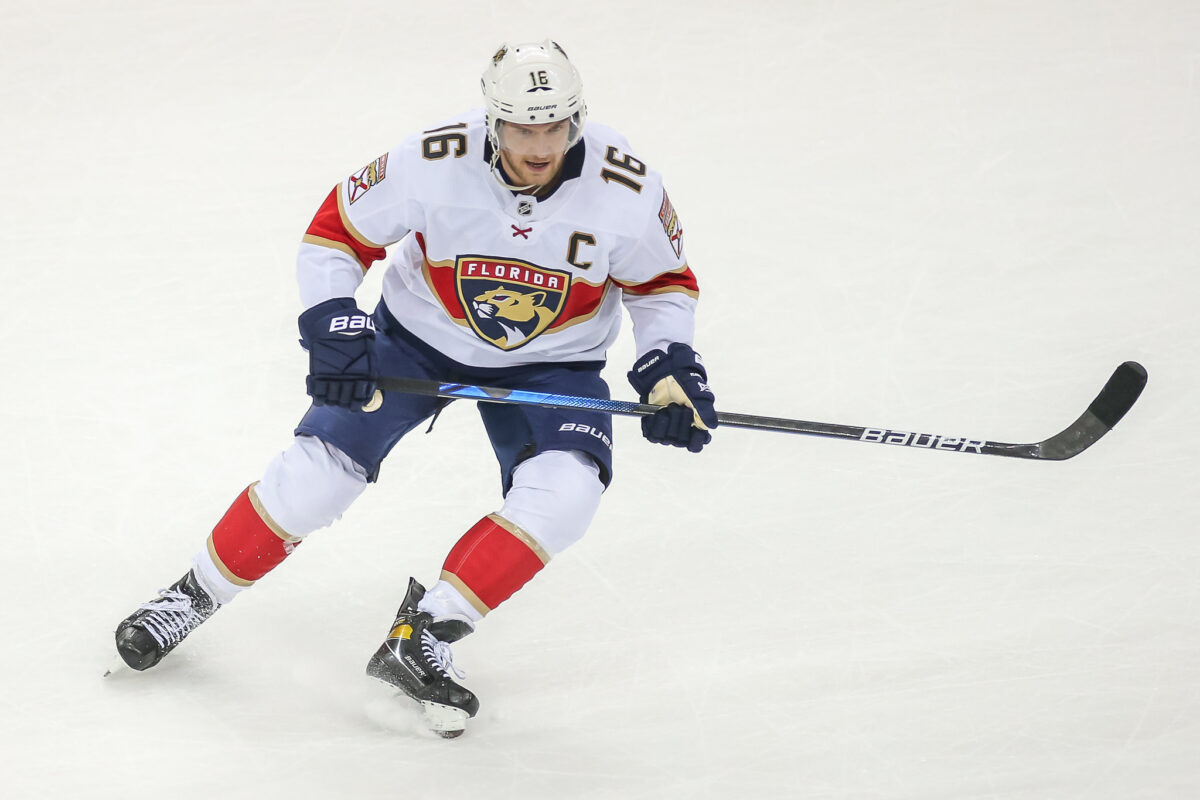 As one of the newest faces of Finnish hockey, Barkov's career trajectory is extremely exciting, especially as he won the 2021 Selke Award. He has the size, intelligence, and toolkit to be a defensive force for years to come, even if he plays the role of a 'gentleman' power forward.
10) Anders Lee – New York Islanders
It's impossible to look at the rise of Anders Lee's career and not be impressed with both his goal-scoring abilities and his hitting acumen. In 2014-15, his rookie season, he posted 25 goals and 169 hits. Then in 2016-17, he increased both totals with 34 goals and 172 hits. He followed that impressive year up with a 40 goal, 102 hit season in 2017-18, breaking into the top-ten goalscorers for the season.
As he grows into his leadership role with the New York Islanders, one can only expect Lee to continue being one of the dominant names in the game. He has the size and grit to push opponents around, with the finesse to put the puck in the back of the net every time he gets the chance.
However, after suffering a devastating injury suffered in 2020-21, there will be a few questions regarding whether or not Lee will be able to return to his previous level of play. If he can get there, then he will continue to be a force on the ice and an important leader for the Islanders off it.
9) Josh Anderson – Montreal Canadiens
Few players in recent memory encapsulate a traditional power forward more than Josh Anderson. At 6-foot-3, 226 pounds, he is a mountain of a man who is well known for using his size to impose his will on opponents.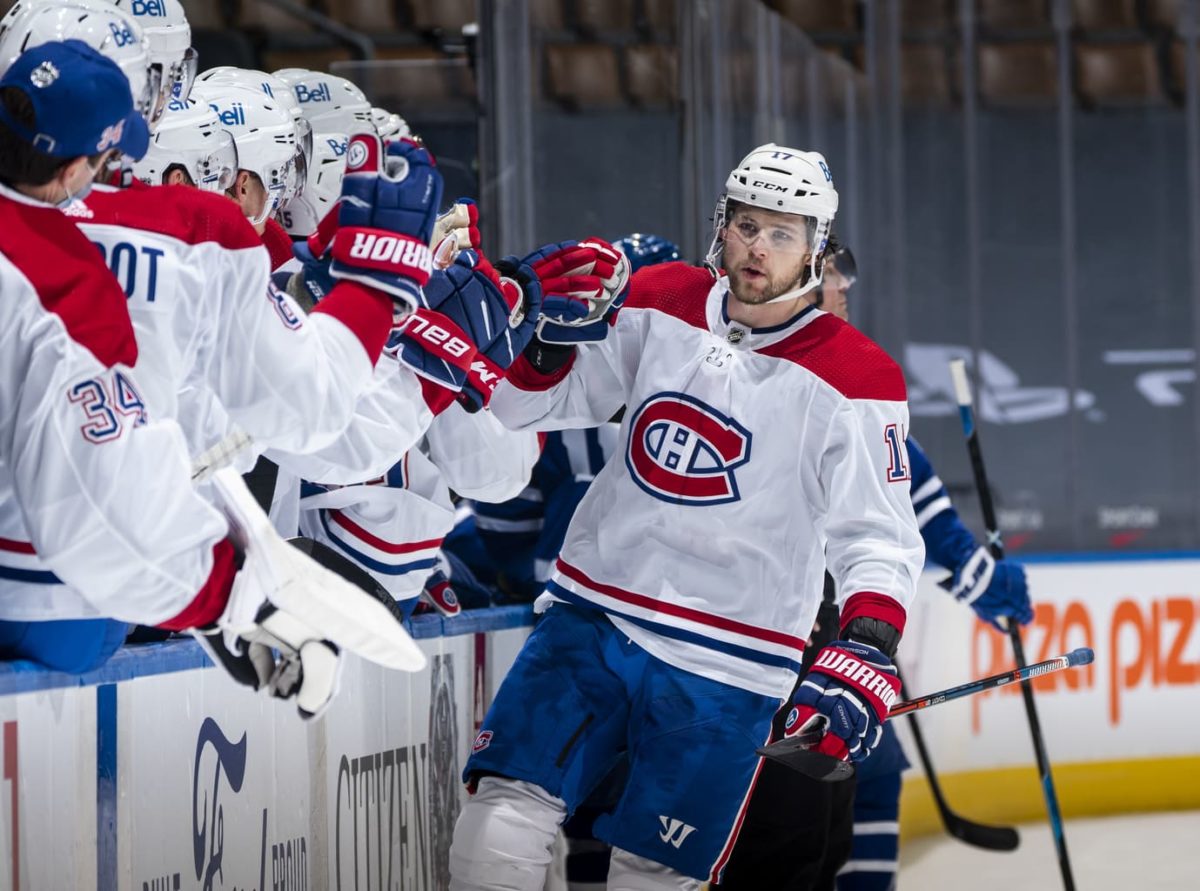 With 17 goals scored in the 2020-21 season, Anderson is making himself known as a power forward with an offensive touch to his game. However, what he will be most remembered for is his timely goals in the playoffs, where his relentless play helped to elevate the Montreal Canadiens to the Stanley Cup Final. So, if he can continue with this strong play, he will be a key member of the Canadiens' core for years to come.
8) Blake Wheeler – Winnipeg Jets
When one thinks of Blake Wheeler, they think of leadership. The guy is the key cog in the machine that drives the Jets. His teammates respect everything he is about because he backs it up on the ice.
Wheeler was a late-bloomer, which often is the case with big players, and is now widely considered one of the best in the world. In 2018-19, his eleventh season in the NHL, he posted 71 assists and 91 points, both career highs. His playmaking abilities are behind only a select few and his compete level is matched by none.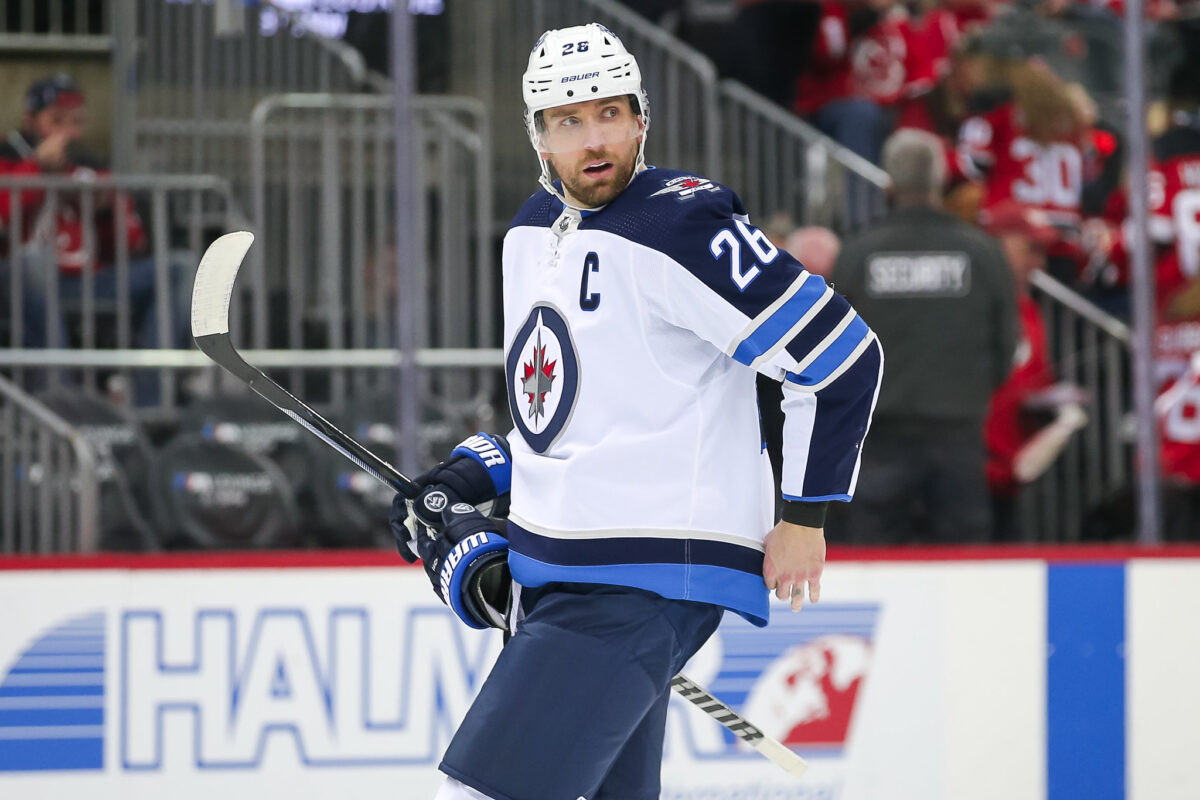 Coming in at 6-foot-5, the Minnesota native must have eaten all his vegetables with dinner. Now he spends most of his time eating opponents alive with his capability of driving the net and aptness with puck control.
7) Tom Wilson – Washington Capitals
If you aren't a fan of the Washington Capitals, there's a lot to hate about Tom Wilson. His hard-nosed, consistently borderline playing style has made him one of the most difficult players to compete against in the entire NHL. When he is on the ice, his presence is well known, with a constant barrage of hits and agitation that can unhinge even the steadiest of players.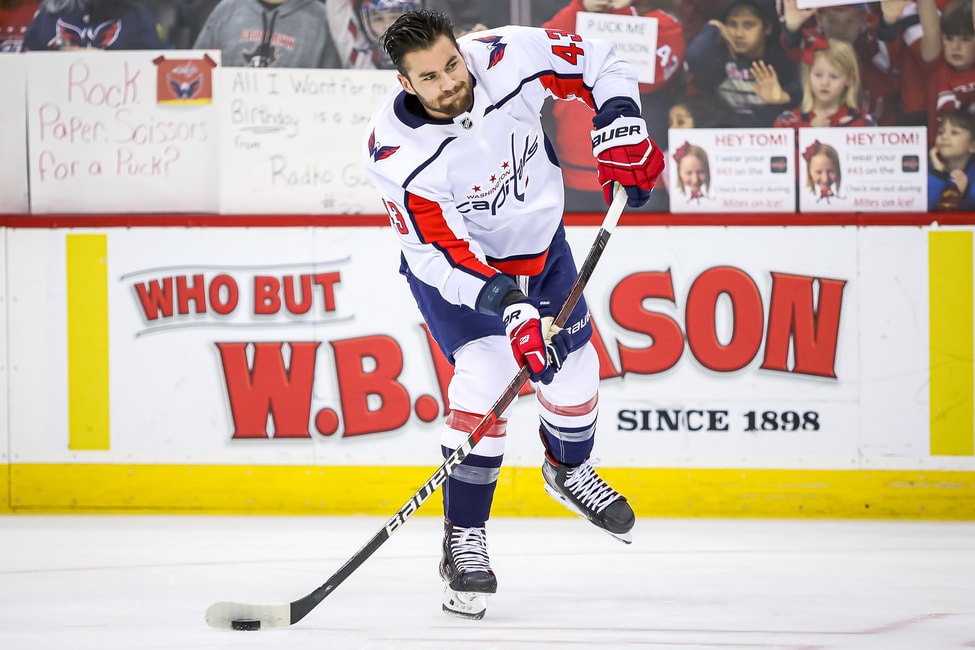 There's a constant debate swirling around Wilson and his style. Some people love it and see him as a harbinger of old-school hockey. Others see him as a dirty player who should spend more time suspended than on the ice.
No matter what side of the debate you stand on, one can't deny that Wilson has all the trapping of a great power forward. His physical playing style can change the course of a game and playoff series, as it was a major factor for the Capitals winning the Stanley Cup in 2018.
6) Mark Stone – Vegas Golden Knights
Over the years, Mark Stone has been not only one of the best defensive forwards in the league, but one of the best players, period. He is a prime example of how the definition of a power forward has changed, as he isn't going to lay down 100 hits in a season or drop the gloves at a moment's notice to change the momentum of a game.
Instead, he uses his 6-foot-3 frame to influence all aspects of play, whether that is winning a puck battle along the boards, chipping in a tough goal in front of the net, or shielding the puck as he breaks out of the neutral zone.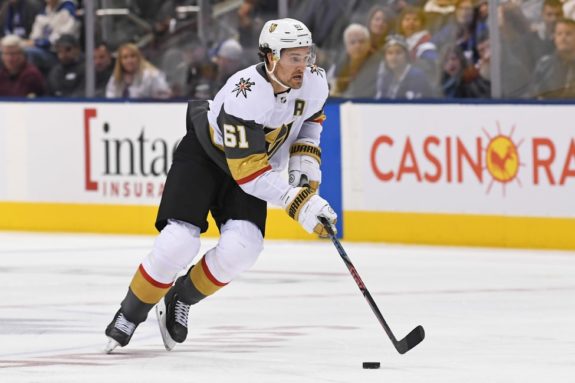 So, while he may be a far cry from the traditional power forward mold, he has all the trapping of a player who knows how to use his size and raw power to change the outcome of a game.
5) Gabriel Landeskog – Colorado Avalanche
From the moment that he entered the league, Gabriel Landeskog has been making an impact. As a 19-year-old rookie, he put together a 22-goal, 52-point Calder Trophy-winning campaign while laying down a truly bruising 219 hits.
Over the course of his nine-year playing career, he hasn't slowed down. When healthy, Colorado's captain is a prototypical power forward, using his size to bully opponents and his skill to post at least 20 goals and 50 points six times in his career while breaking at least 100 hits whenever a full season was played.
If not for a rash of injuries, Landeskog would easily be known as one of the most dominant players in the NHL, period. As it stands, he still is a special talent who represents what a true power forward is in the modern era.
4) Brady Tkachuk – Ottawa Senators
It should come as no surprise to find a Tkachuk on this list. Over the last two seasons, Brady Tkachuk has amassed some truly staggering statistics, as he was on pace score at least 20 goals and 50 points in a full 82-game season, while laying down more than 300 hits.
To put it simply, the apple didn't fall far from the tree with either Tkachuk, as they are a perfect specimen of what a power forward can be just like their father. So, for an Ottawa Senators franchise that is looking to emerge from their rebuild better than ever, he will factor heavily into their future on the ice and as a leader off it.
3) Matthew Tkachuk – Calgary Flames
Throughout his relatively short NHL career, Matthew Tkachuk can be described as many things by opponents. Pesky, annoying, dirty, a villain. Since joining the league as a 19-year-old, he has become one of those players that is hated by opponents and loved by fans.
Despite being so young, Tkachuk has shown that he can be both a 30-goal-scoring forward and a 100-penalty-minute-drawing pain in the neck. What makes him so frustrating for opponents is the fact that he isn't afraid to mix it up with stars and no-names alike. When he is on the ice, no one is off-limits.
As said by Pete Blackburn of foxsports.com:
That's not something that appears to overly concern Tkachuk, who hasn't been hesitant to mix it up with veterans, and occasionally mess with them, too.
With five full seasons under his belt, Matthew has continually grown into his role as one of the top power forwards in the league. Since his rookie season, he has learned to control his playing style, keeping him out of the penalty box while giving him a greater opportunity to contribute on the score sheet. This doesn't mean that he is any easier to play against, though, as he still holds that edge one would expect from a Tkachuk.
2) Chris Kreider – New York Rangers
Throughout his career, Chris Kreider has been a bit of a polarizing figure. He possesses every tool to be one of the most dangerous players whenever he steps on the ice but struggled at times putting it all together.
In the 2018-19 season, the Massachusetts native found more consistency, registering 28 goals and 52 points while laying down 159 hits. He followed that up with a 45 point campaign in 2019-20 when the New York Rangers decided it was time to lock him down with a seven-year contract extension. In 2020-21, he posted 20 goals and 30 points in 50 games, while adding on 115 hits, showing that he may be back in his groove once again.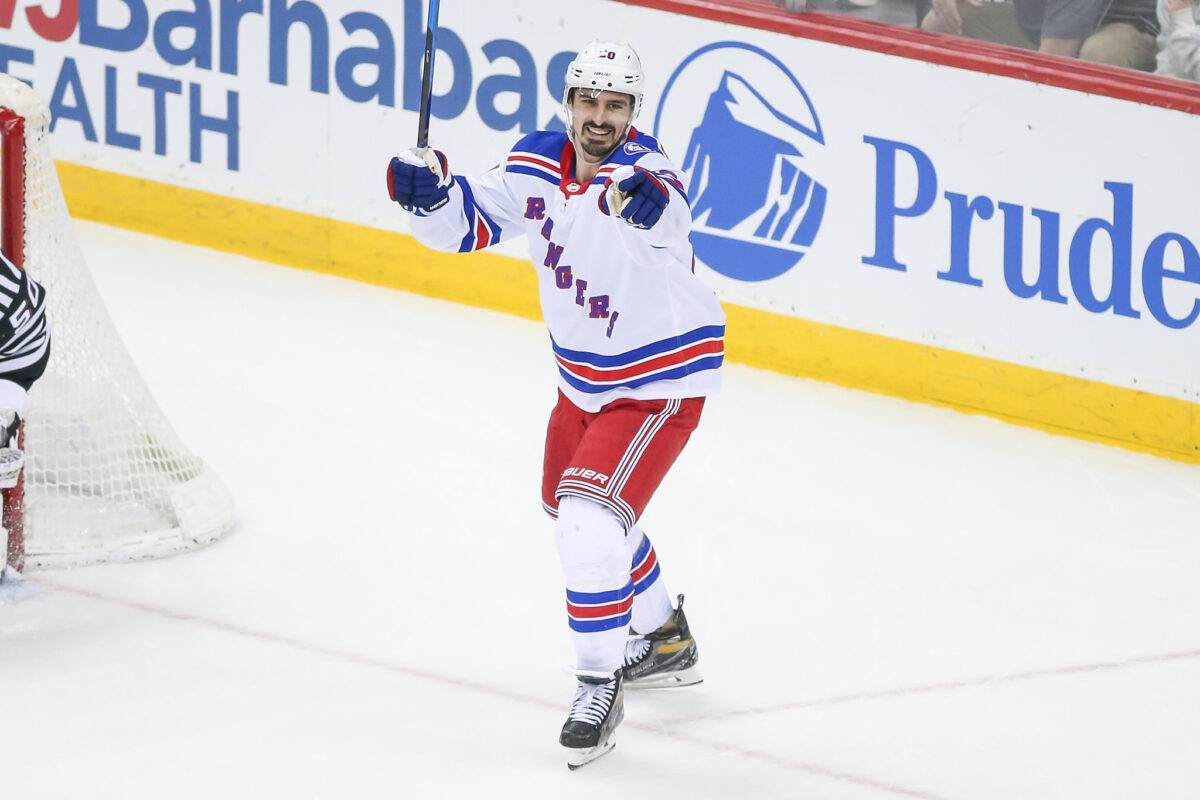 With a future playing for a young, highly talented Rangers team, Kreider has appeared to put it all together in 2021-22. Not only has he laid down over 100 hits, but he has scored 40-goals and is on pace to break 50 goals and 80 points through a full season. Needless to say, this is what New York hoped for when they signed that contract.
1) Alexander Ovechkin – Washington Capitals
Many would consider Alex Ovechkin a sniper and rightly so, he is the best goal-scorer the NHL has seen in decades and one of the best all-time. This doesn't change the fact that he is a physical specimen and, since breaking into the league, has the fourth most hits among forwards.
Related: The NHL 500-Goal Club
The future Hall-of-Fame winger chills opposing players to the bone when they see his body coming full speed at them to finish his check, something he always does. Something else he always does? Sets up his office on the left circle ready to blow a one-timer past the goaltender.
After finally claiming the Stanley Cup in 2018, there's no debate to the greatness that is Ovechkin. One only needs to know his nickname, the great eight, to recognize the legacy he has left and will continue to leave on the game.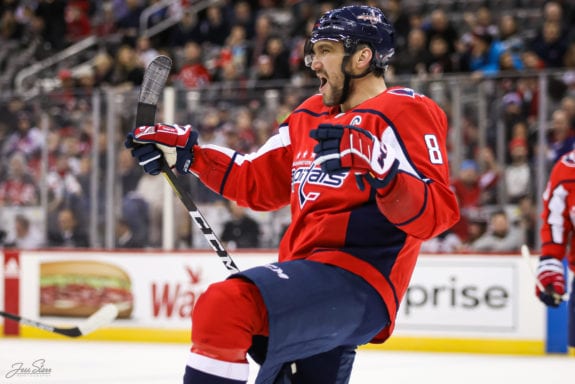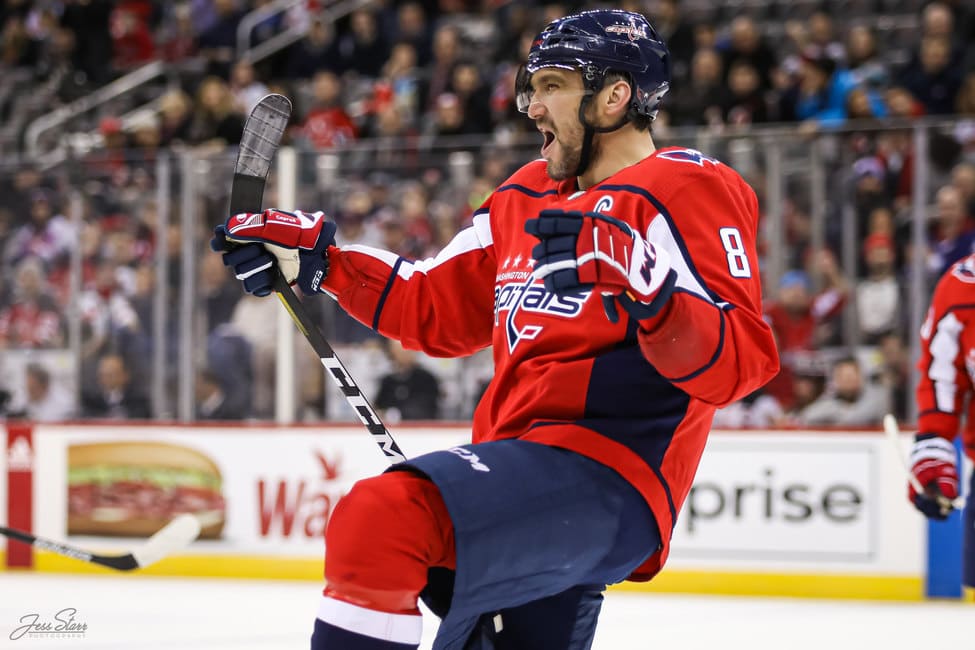 Ovechkin has already won more awards and earned more statistical achievements than the vast majority of players that have ever played the game but that isn't enough. Number eight isn't only great because he scores goals, as his community involvement is a hallmark all hockey players should follow.
---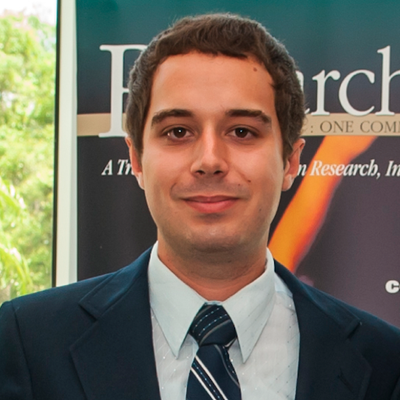 Eugene Helfrick is a Tampa Bay Lightning writer who is actually from Tampa Bay. He has written about the Lightning for six years, covering everything from their run to the 2015 Stanley Cup Final, to their crushing first-round exit in 2019, to their redemption in the bubble in 2020. While he is happy to talk about just about anything from cows to cars to video games, hockey will always remain one of his favorite pastimes.