Born:
March 28, 1972
Draft:
1990 Jets, 19th Overall
Hometown:
Melrose, MA, USA
Position:
LW
Known For:
500 Goals /
1000 Points
Shoots/Catches:
Left
National Team:
USA
Keith Matthew Tkachuk (born March 28, 1972) is an American former professional ice hockey player who played in the National Hockey League (NHL) in a 18-year career with the Winnipeg Jets, Arizona (Phoenix) Coyotes, St. Louis Blues and Atlanta Thrashers, retiring in 2010. His sons Matthew and Brady play for the Calgary Flames and the Ottawa Senators, respectively. He is one of five American-born players to score 500 goals, and is the sixth American player to score 1,000 points. He is considered to be one of the greatest U.S.-born players in NHL history.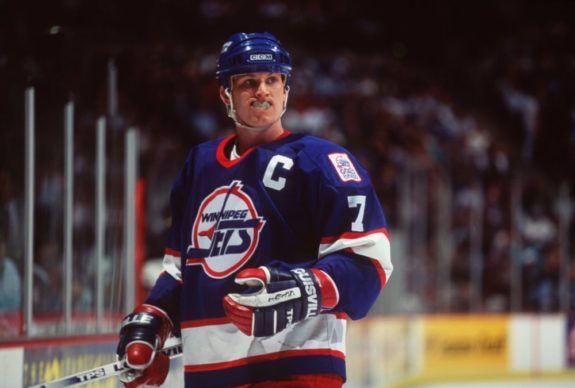 Keith Tkachuk Statistics
Deeper Dive
Achievements
NCAA (Hockey East) Champion — 1990-91
U20 WJC Bronze Medal — 1991-92
NHL Second All-Star Team — 1994-95
NHL All-Star Game — 1996-97
NHL Most Goals (Maurice Richard Trophy) (52) — 1996-97
World Cup Gold Medal — 1996-97
NHL All-Star Game — 1997-98
NHL Second All-Star Team — 1997-98
NHL All-Star Game — 1998-99
Olympic Silver Medal — 2001-02
NHL All-Star Game — 2003-04
NHL All-Star Game — 2008-09
United States Hockey Hall of Fame — 2011-12
Captain (Jets) — 1993-95
Captain (Coyotes) — 1996-2001
Alternate Captain (Blues) — 2001-2006; 2007-2010
Sources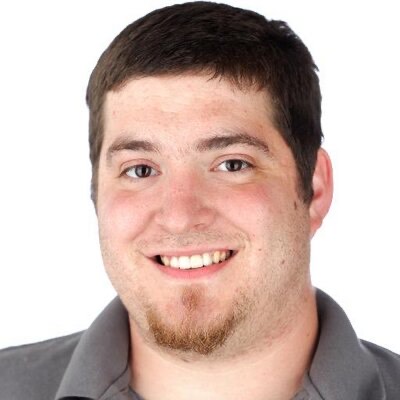 A die-hard hockey fan in the desert, and proud Iowa State alum. Detroit Red Wings and Arizona Coyotes contributor for The Hockey Writers.