| | | | |
| --- | --- | --- | --- |
| Founded: | December 27, 1971 | Final Game: | April 28, 1996 |
| Home Rink: | Winnipeg Arena | Became: | Arizona Coyotes |
The Winnipeg Jets began play in the World Hockey Association (WHA) in 1972. The club joined the National Hockey League (NHL) in 1979 after the NHL merged with the WHA. Due to mounting financial troubles, in 1996 the franchise moved to Phoenix, Arizona, and became the Phoenix Coyotes (now the Arizona Coyotes).
Deeper Dive
The Last Regular-Season Game for the Original Jets
On April 14, 1996, the original Winnipeg Jets played their last-ever regular season game, just a few months prior to their relocation to Phoenix, Arizona. It did not go well, and was the last big missed opportunity for a franchise that missed many. Read more…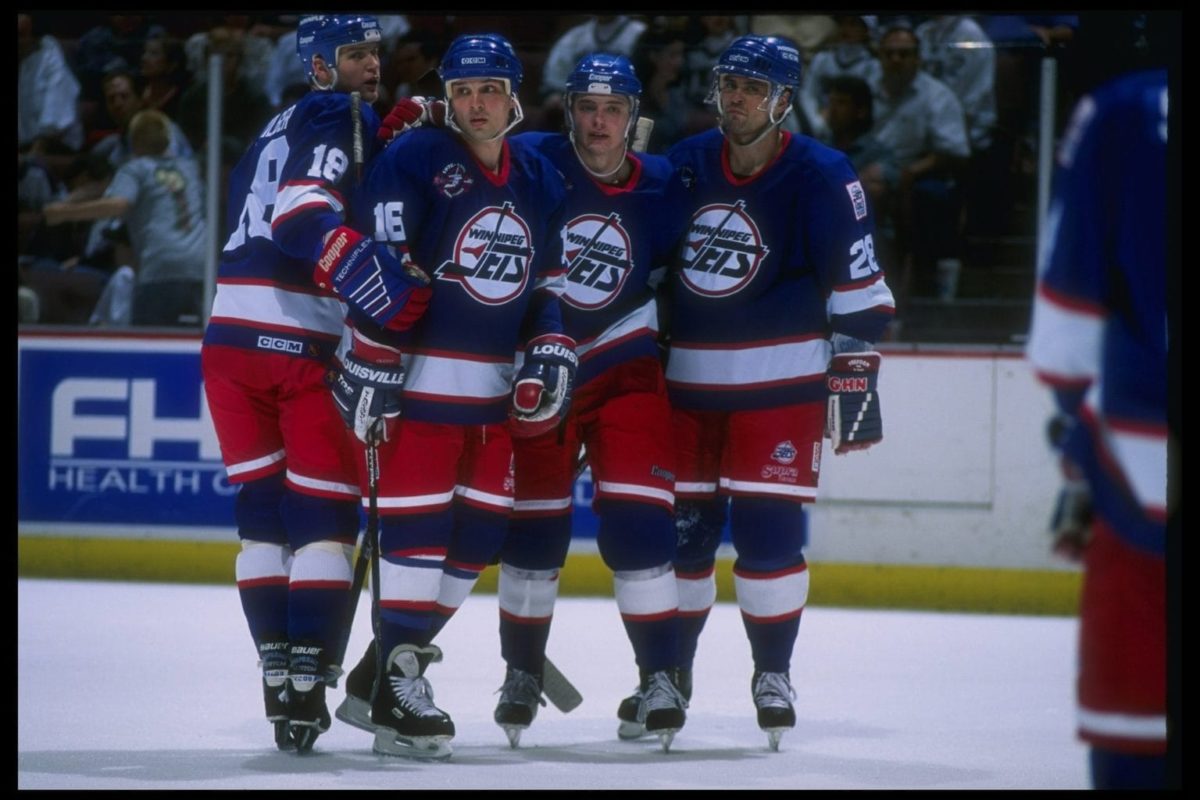 The Players
More Jets History
Teemu Selanne's Unbreakable Record
Everyone has a sports record locked in their mind that will live with them forever. For many, it's the number of goals "Finnish Flash" Teemu Selanne potted in his 1992-93 rookie campaign for the Winnipeg Jets that stands on top. Read more…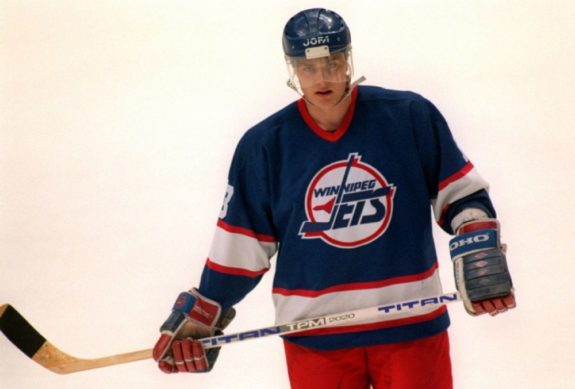 Captains
Sources
Lifelong storyteller and experienced hockey reporter that has covered everything from major juniors to the NHL. Worked for various newspapers across Minnesota and North Dakota, and now covering the Colorado Avalanche for THW.