76 goals in a rookie season. It's a total hard to wrap one's head around.

Everyone has a sports record locked in their mind that will live with them forever. For many, it's the number of goals "Finnish Flash" Teemu Selanne potted in his 1992-93 rookie campaign for the Winnipeg Jets that stands on top.
One of the finest Finns and classiest players to ever step foot on the ice, Selanne put the league on notice with his explosive speed, deft hands, and lethal shot.
Selanne Was Dominant Like No NHL Rookie Before Him
Rookies aren't really meant to dominate. However, Selanne, selected 10th overall in the 1988 NHL Entry Draft, did just that. Perhaps it was because he was a bit older than your normal greenhorn: he went back to Finland to play with Jokerit after being selected, and was 22 by the time he came to North America prior to the 1992-93 season. 
---
Latest News & Highlights
---
Whatever the reason, Selanne blossomed and so did the Jets with No. 13 leading the attack. His prolific offensive skills played a big role in the Jets capturing a playoff berth.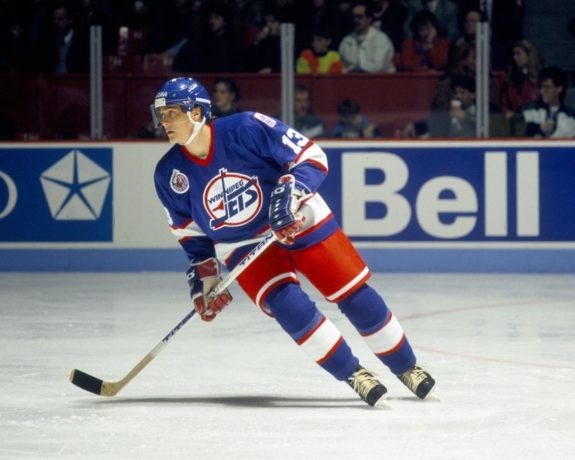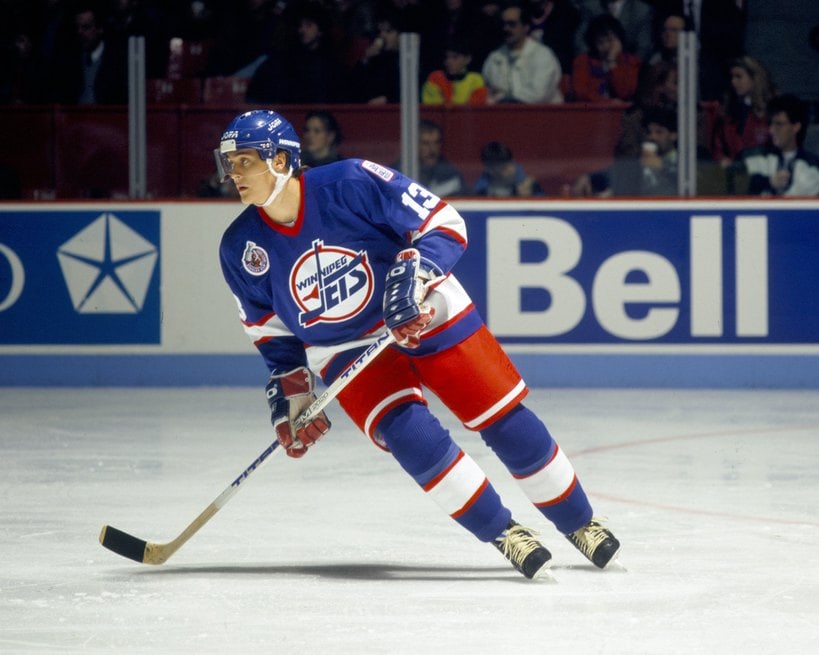 It was as if Selanne couldn't make a mistake with the puck: that season, he burned out the red lights with 76 goals, and added 56 assists for good measure, totalling 132 points in 84 games.
Related: Winnipeg Jets 50 Goal Scorers
Previously, Mike Bossy held rookie goal record with 53, which he did with the 1977-78 New York Islanders. Selanne saw that number and scoffed at it, recording his 54th goal on March 2 against the Quebec Nordiques, with more than a month of the season left to go. After tucking in his 54th goal, which completed one of his five hat tricks that season, he gifted the world with the famous "machine gun" celebration.
With his point total, Selanne also snuffed out Peter Stastny's rookie record of 109, which Stastny set with the 1980-81 Nordiques. A few other stats that illustrate just how outrageous Selanne's season was: in addition to five hat tricks, he had 17 multi-goal games and never went more than four consecutive games without tickling the twine.
Having set the rookie record for both goals and points convincingly, he became an instant legend to not only Winnipeg's faithful but the hockey universe, capturing the Calder Trophy.
He recorded a total 147 goals and 159 assists for the Jets over parts of four seasons before being traded to the Mighty Ducks of Anaheim in 1996.
How Secure Are Selanne's Records?
Many in the hockey world, and especially in Winnipeg, revere Selanne's campaign as one for the ages — the stuff of legends — and for good reason: no rookies has come even close to Selanne's feat since.
Even more impressively, Selanne did it before the 2004-05 lockout when clutching, grabbing, hooking, and otherwise obstructing skilled players was technically against the rules, but by-in-large allowed.
This brings us to a question: with scoring on the rise — in 2019-20, teams scored an average of 3.02 goals per game, the highest mark since 2005-06 and only the fourth time it's been above three since 1995-96 — how secure are Selanne's records?
Related: Top 5 Jets 1.0 Draft Picks of All Time
Is a young hot shot waiting for his time to come and capable of eclipsing that total? Despite the NHL becoming more focused on speed and skill — and the NHL instituting a number of rule changes over the past number of years to create more offence — the answer is probably not.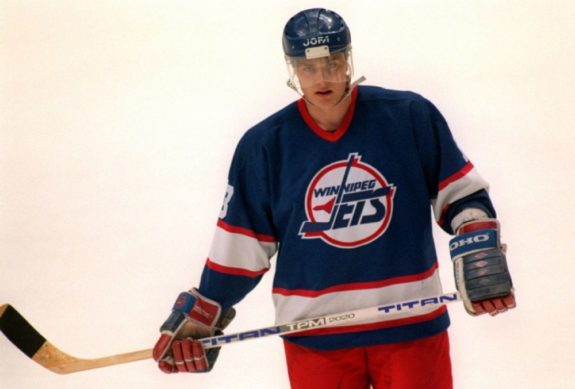 Along with Wayne Gretzky's career point total, Selanne's rookie goal and points totals are two of the NHL's most untouchable accomplishments.
Alexander Ovechkin — the most elite goal-scorer of this generation — came the closest, but even he fell well short. The Russian fired 52 goals and had 106 points in 2004-05. That's 24 goals and 26 points behind the pace.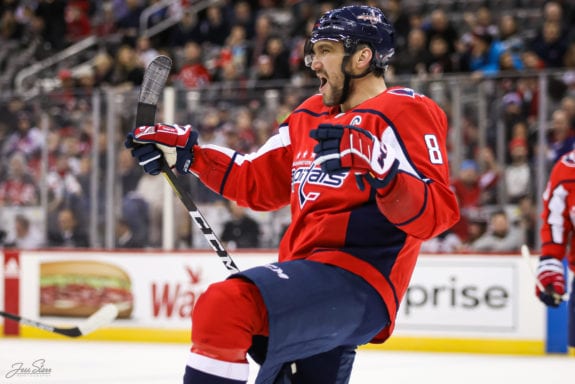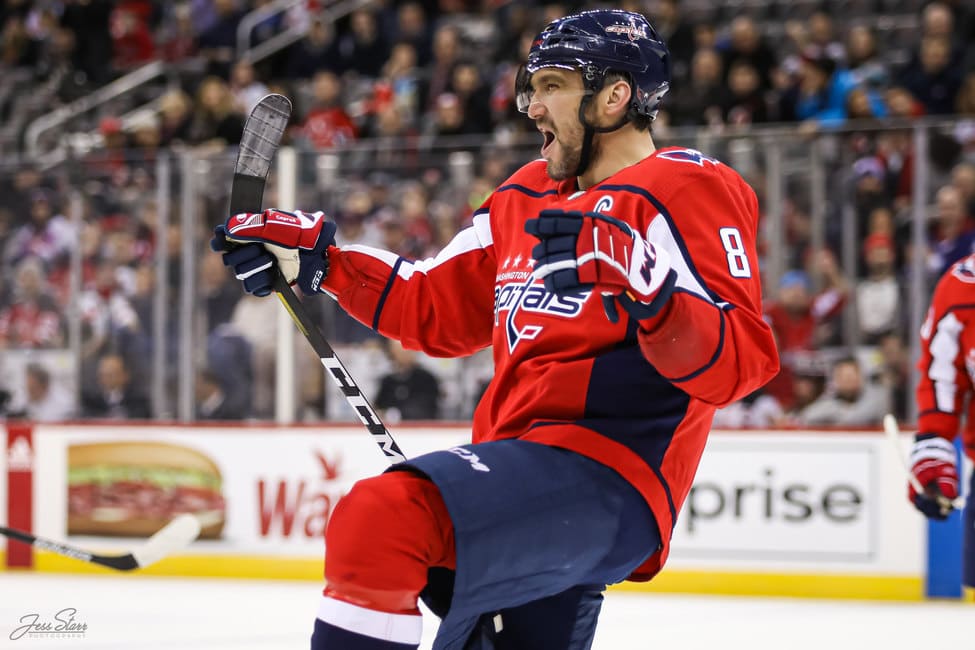 The closest other three, goals-wise, are Sidney Crosby with 39 in 2005-06 and the two top picks of the 2017 NHL Entry Draft. Finnish phenom Patrik Laine, who owns a generational shot, scored 36 with the Jets in 2016-17. Auston Matthews outdid him with 40 that same season with the Toronto Maple Leafs. Those are impressive totals, but not even in the same league as Selanne's.
Selanne's Rookie Season Aided by Great Teammates
While his numbers were incredible, Selanne had some talented teammates such as Phil Housley, Teppo Numminen, Keith Tkachuk, Thomas Steen, and Alexei Zhamnov feeding him the puck.
Players such as Ovechkin and Crosby, by contrast, were impressive but expected to carry the load themselves (there's a reason the Capitals and Penguins got to select them first-overall: they were weak squads.)
You may also like:
Crosby, for example, finished with 44 more points than any other Penguin and Ovechkin was 49 points above any other Capital.
While Selanne had a number of truly terrific seasons, it's the first in which he was the most unstoppable and still gathers the most accolades. There are no guarantees in life but Selanne hanging onto his historic achievement seems like the exception to the rule.
Selanne Simply One of the Best-Ever NHLers
Selanne retired after the 2013-14 season and by that time the ageless wonder had skated in 1451 games for the Jets, Mighty Ducks of Anaheim/Anaheim Ducks, San Jose Sharks, and Colorado Avalanche and recorded 684 goals — 12th all-time and the most among Finnish players — and 1457 points.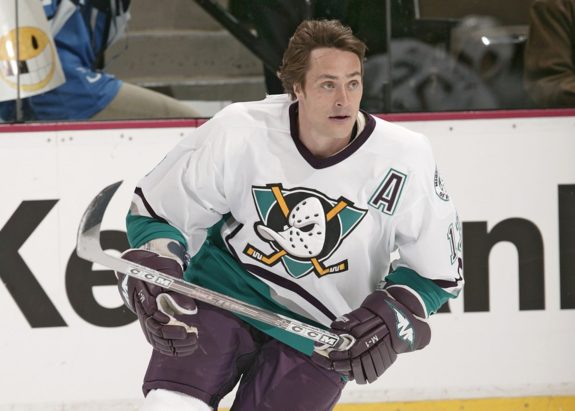 In addition to the Calder Trophy, he won a Maurice "Rocket" Richard Trophy, Bill Masterson Memorial Trophy, and a Clarence S. Campbell Bowl. He was also 10-time All-Star, and most importantly, hoisted hockey's Holy Grail on June 6, 2007 when the Ducks won the Stanley Cup.
Selanne was inducted into the Hockey Hall of Fame in 2017. His career truly was stellar and it all began with his never-to-be repeated 76-goal season.
"In 1992 I went to Winnipeg. What a four years that was," Selanne said during his Hall of Fame acceptance speech.
"There's no really words to describe that feeling — the way how the people, the fans, the city lived those four years with me. It was something that I'm never going to forget."

Teemu Selanne on starting his career in Winnipeg