When the 2024 Playoffs roll around, the beloved playoff beards will be back. Long a tradition of NHL players, the facial hair-growing frenzy has been adopted by fans in recent years. Snapchat filters, NHL sponsor commercials, and in-game giveaways have turned the playoff beard into a hockey pop culture phenomenon. It even has its own Wikipedia page!
Sign up for our NHL History Substack newsletter

But why? Let former The Hockey Writers' bristled, in-house beard aficionado Griffin, founder of the All Beard, No Teeth brand, explain:
The Stanley Cup playoffs is easily the best time of the hockey season. It's showcasing the best of the best. And only one thing can make it better: playoff beards – an old superstition to bring your team good luck on and off the ice. NHL players already have all the tools to play the game and now they look intimidating to the opposition with a burly beard. A match made in heaven if you can grow an impressive one, and the sheer disappointment if you can't (looking at you, Laine). Be it superstition or a stereotype, one thing is for certain: hockey players look awesome with a beard.
Players today grow beards in all shapes and sizes. Depending on a player's ability to grow facial hair, it's not uncommon to see goatees, mutton chops, mustaches, or other odd looks. During the playoffs, players do what works and stick to it.
---
Latest News & Highlights
---
The origins of the playoff beard date back to a time long before bewhiskered battlers Henrik Zetterberg, Joe Thornton, and Brent Burns could grow a single facial hair follicle. In fact, the birth of the postseason tradition happened before the latter of the tufted trio, Burns, was even born.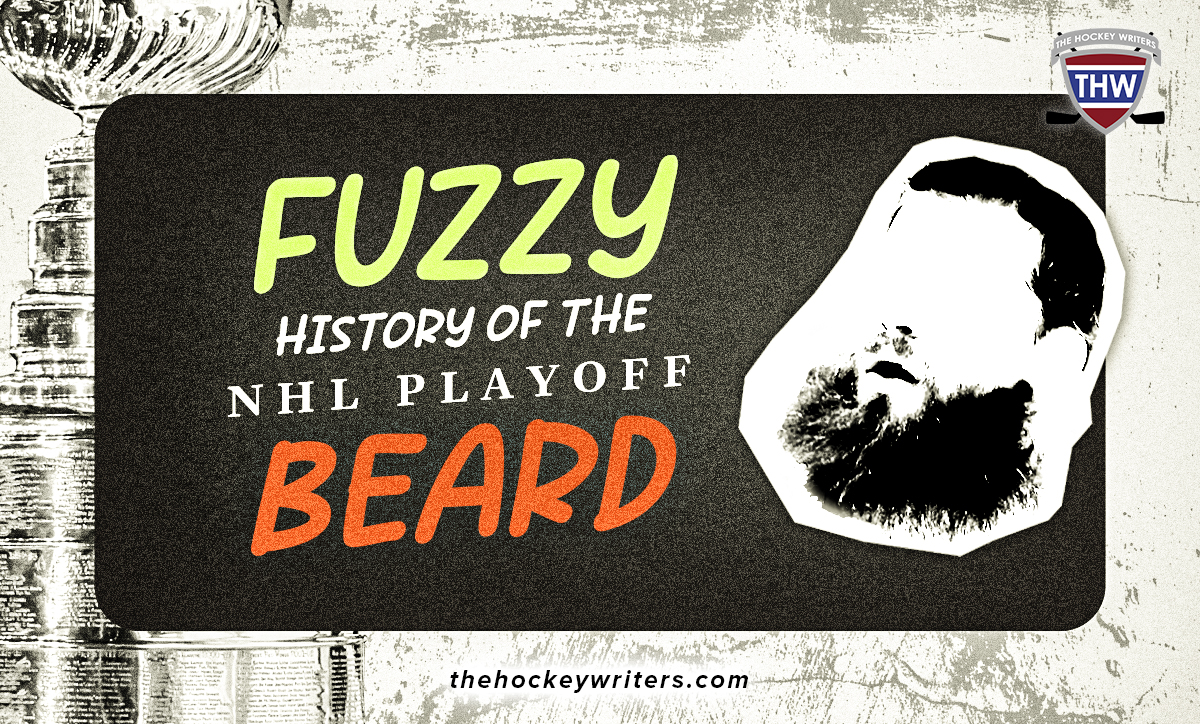 As another postseason begins and 16 teams compete to take home the Stanley Cup, playoff beards will bloom (for those able to grow them) like flowers in spring. Dark, bristly flowers. Check out the history of the NHL playoff beard as you attempt to grow one yourself.
Superstitious Start of the NHL Playoff Beard
Hockey historians agree that the playoff beard tradition started in Long Island with the early-1980s New York Islanders. According to ESPN's Dave Caldwell, it was not a planned occurrence. Bob Nystrom, a key cog on those famous Islanders teams, shared with Caldwell that their beards just happened organically. It was more of a superstitious thing to not shave them.
It was just something that was just pretty automatic with us – you get on a winning streak, you don't want to change a thing.
The voodoo worked in Nystrom and the Islanders' favor – they went on to win four Stanley Cups in a row before being dispatched by the Edmonton Oilers in the 1984 Stanley Cup Final. Their "tradition"—whether they call it that or not—was soon picked up by the Minnesota North Stars, New Jersey Devils, and other teams.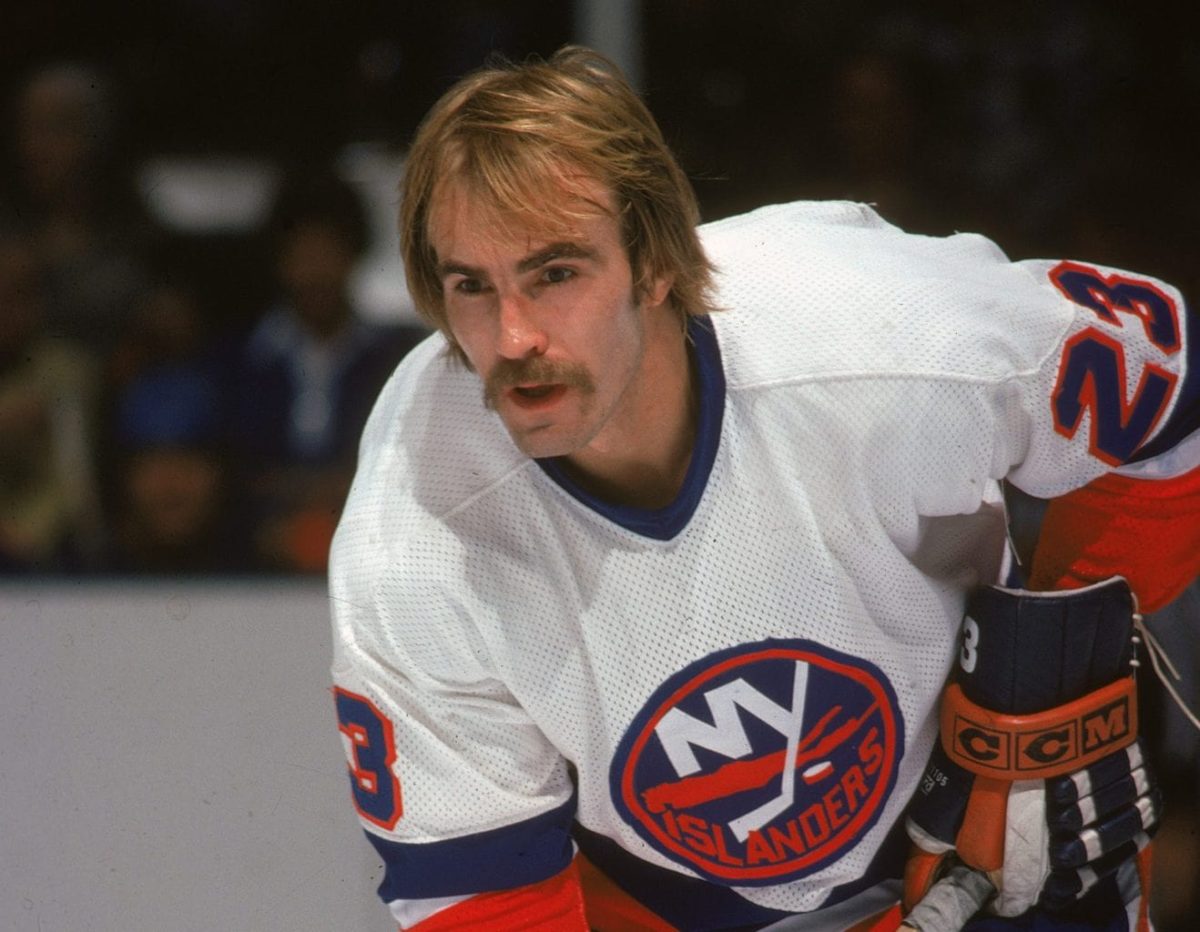 Present NHL Network analyst Ken Daneyko also recounted his playoff beard experience with Caldwell. His rationale for the facial hair was similar but had its own twist. Daneyko said that the team wanted to keep the status quo, but also pay tribute to the past.
We felt like we were kind of like those Islanders teams that won Cups – we had such respect for them.
So the beard continued on and still remains a tradition today.
Playoff Beard Maintenance
Not everyone can grow a beard like Zetterberg, Thornton, and Burns. In fact, some opt to grow what they can or do not participate in the tradition. For those who choose to sprout whiskers, there is a divide among fans and players over the maintenance of said playoff beard. Can it be touched up or simply left alone to grow freely? Former Vancouver Canucks and present Panthers goalie Roberto Luongo is a proponent of time-to-time beard-trimming.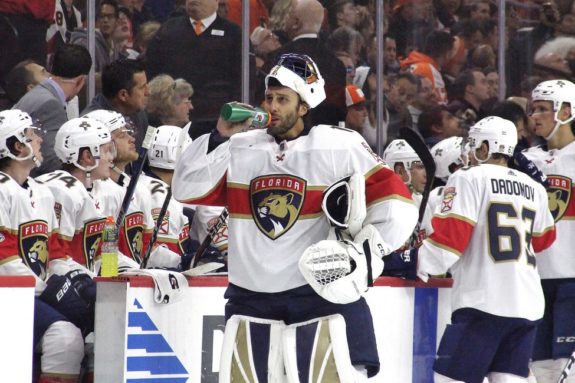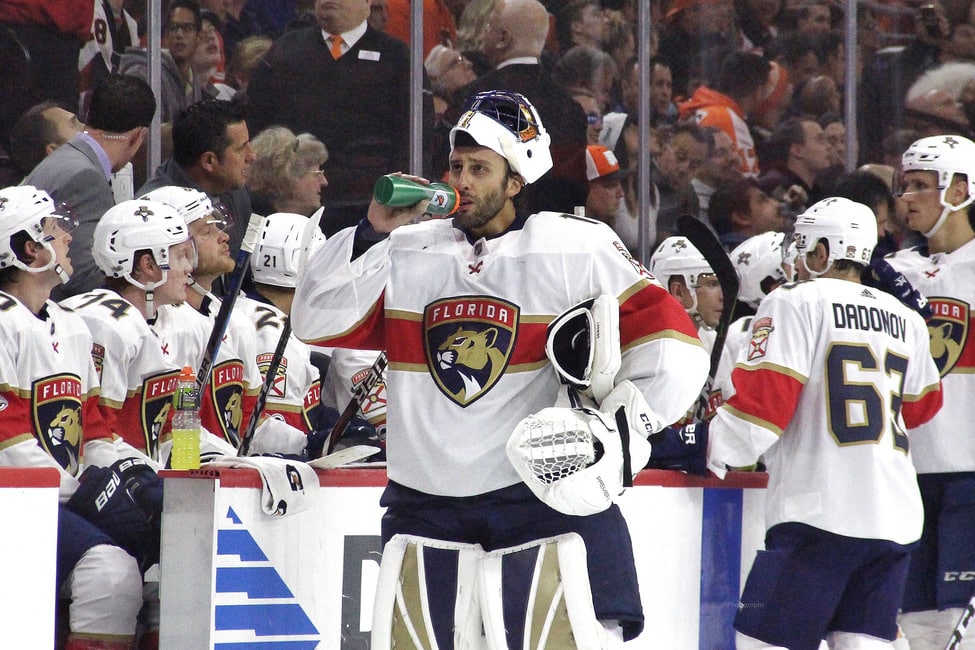 In 2010, Luongo shaved his beard in an act of desperation during Vancouver's second-round playoff matchup with the Chicago Blackhawks. Down 1-3 in the series, the goaltender cleaned up his face then his game. The Canucks won the next game and the abridged tradition began – if your team loses, you're allowed to trim your beard in an attempt to right the ship.
Related: The 5 Greatest Playoff Beards of the Past Decade
It should be noted that Vancouver lost that series to the Blackhawks and Chicago won the Stanley Cup that year. So, if you're going to participate in a postseason facial hair touch-up, do so knowing that Luongo could have jinxed his team and aided Chicago's Stanley Cup run by shaving his playoff beard.
Which NHL player—past or present—has grown the best playoff beard? The worst? Comment with your picks below.