On Thursday night in Toronto, Nazem Kadri pulled more hair off Joe Thonrton's chin than he's ever been able to grow on his own. He'd later score a goal by redirecting the puck with the very tip of his foot. Both acts serve as a analogy for the player Kadri has become; a player who doesn't mind doing things the ugly way.
He can be a streaky player, one who can go on long scoring droughts but who, at 27, has learned how to contribute to the team when his stick has gone silent.
Asked after the game about how Kadri is able to contribute when he is not scoring, Mike Babcock had this to say:
"No question about that. He's able to contribute for sure. Naz is one of the guys on the team that nothing bothers. He just goes about it. But when you haven't scored in a while, you know you haven't scored in a while. You like the numbers to go up. It's like anybody. Everyone likes to score and feel good and feel like they're contributing. Obviously, Naz — with the way he plays — helps us every night anyway, whether it be matching up or generating offense. But it makes you feel good when you score."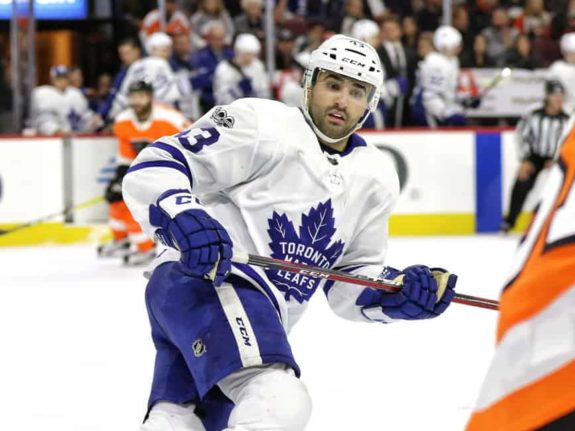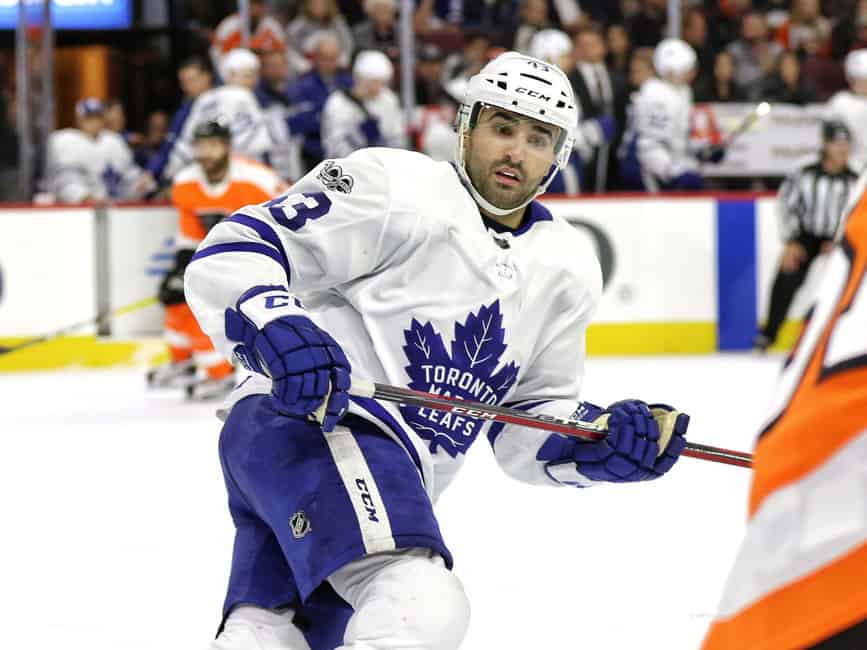 Leaf Fans and Nazem Kadri
Before the arrival of Auston Matthews, Mitch Marner, and the rest of the Leafs' super-sophomores, panic would sweep the Toronto fanbase whenever Kadri hit a scoring skid. While seemingly unfair for a player still trying to find himself, it is the Toronto sports fan credo to put a weighty amount of pressure on the shoulders of a prospect. With the arrival of new young prospects, however, the spotlight isn't on Kadri as much, which allows the fan base to better appreciate the type of player he is instead of focussing on the player he isn't.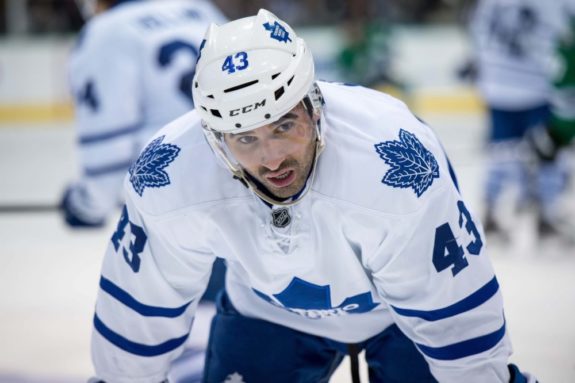 He's the kind of player who will grind, yank beards and hit Alex Ovechkin a little low in Game 5 of the playoffs. Not a bad guy to have on your team.
"I have no idea how it happened," Kadri said after the game, "I ended up with a piece of it in my hand. I thought I was a hockey player, not a barber."
Clearly, no one is writing Kadri's jokes for him.
Nazem Kadri and Joe Thornton's Beard: A Love Story
The love story which occurred on Thursday did not take place between Nazem Kadri and Joe Thornton's beard. It was between Leafs Nation and Nazem Kadri. When Kadri yanked enough hair off Thornton's beard to provide a wig for Pierre McGuire, it was exactly the kind of gritty thing Leaf fans have always respected.
Ripping off beard-hair is the type of thing Gary Roberts, Doug Gilmour, or Darcy Tucker would do. Tie Domi would have done it every game had the option been available to him. An argument can be made that by the time Kadri's time in Toronto is done, he will be equally as respected as those mentioned above. He might need to win a Stanley Cup here to do that, however.
Nazem Kadri vs. Joe Thornton
Let's take a look at the stats involved in this lopsided hockey fight. Joe Thornton is 6-foot-4 and 220 pounds. Kadri is 30 pounds lighter, four inches shorter, and Thornton likely had a significant reach advantage as well. If this was the UFC, there would be three divisions between them. Kadri had worse odds than Conor McGregor against Floyd Mayweather and stood to earn much less in prize money.
Granted, the "fight" consisted of Thornton tossing around his much smaller opponent while Kadri clung to his beard for safety. It could be argued that Thornton used Kadri as a hair plucker more than anything else but that's not what is important here. It's that Kadri got up and agitated Thorton, got a moral victory, then played hard in a game the Leafs would ultimately win. That was a gritty performance.
"Yeah, it was good for Naz," Babcock stated after the game. "Obviously, Naz gets the fight and gets the goal. Someone banked it off of his leg and into the net, so good for him. Suddenly, it was no different than any of our young guys. If you haven't scored in a while, it's kind of like energy. I thought he played real well after that. They had a tough matchup tonight and I thought they did a real good job.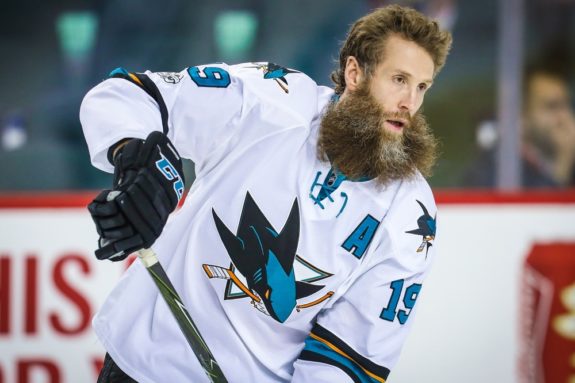 What Are the Rules on Beard Pulling, Anyway?
Technically, Kadri could have been awarded a match penalty for the grab of Thorton's beard, though different interpretations of the rule may exist.
"Any player who is guilty of unsportsmanlike conduct including, but not limited to hair-pulling, biting, grabbing hold of a face mask, etc. If warranted, and specifically when injury results, the referee may apply Rule 21 — Match Penalties."
"Hair-pulling" is technically what Kadri did. It's just the hair was located on Thorton's face.
The referee may have concluded the hair-grabbing was accidental. Either that or he'd never seen someone's beard yanked off in a hockey fight before and didn't know what to do so just ignored it.
Kadri would later say his pulling of the beard was strictly unintentional.
"I mean he's a big boy." Kadri explained, "I couldn't reach all the way across his shoulder. I felt like I just grabbed him in the middle of his jersey and just came down with a handful of his hair."
Heading into Thursday night/s beard-pull, Kadri was on an 11-game pointless skid, the longest in his career. Even with that skid, however, he's still looking at a possible 30-goal season for just the second time in his career. That's on top of all of his other contributions as well.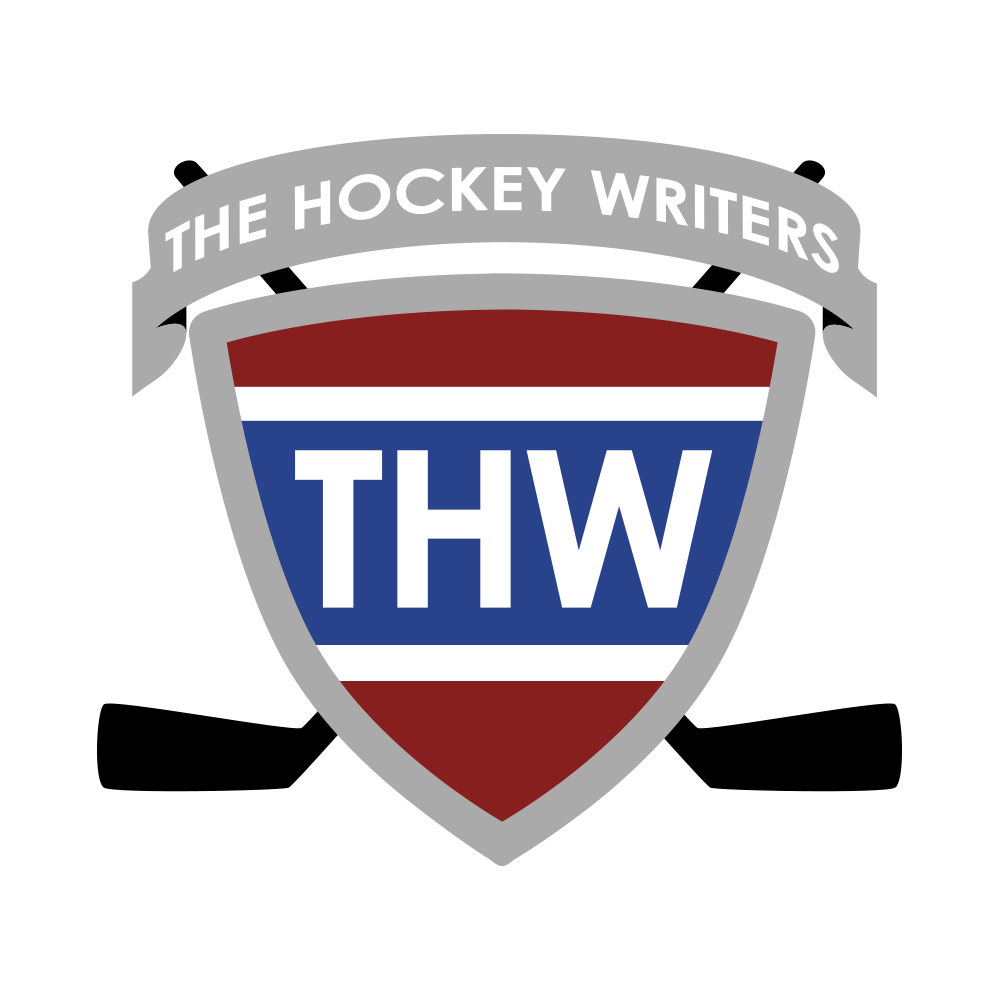 The Hockey Writers is:
1) A top-tier hockey media company delivering a top-notch, in-depth look at the NHL
2) A collective of some of the best hockey writers anywhere
3) A multimedia provider with daily podcasts and YouTube shows
4) Well-respected and widely-cited NHL prospect and draft resource