When Edmonton Oilers general manager Ken Holland said he doesn't invest in green bananas, what exactly did he mean? Well, the phrase is typically used to signify the idea that decisions are not about long-term thinking. In other words, don't do something that will take years to ripen, when the better play is to make decisions that will be impactful today.
When it comes to Holland and the team's off-season plans, that could mean a couple of different things.
The Window to Win for the Oilers is Now
The most logical assumption is that Holland was talking about making roster moves that would help the Oilers do next season what they couldn't do this season — advance farther in the Stanley Cup playoffs. This team is good and that they weren't able to make it farther than the Vegas Golden Knights and the second round when they finished the regular season the run that they did is surprising. To make this team better, Holland might not honestly have to do a whole lot, but whatever he does, it needs to be an immediate upgrade.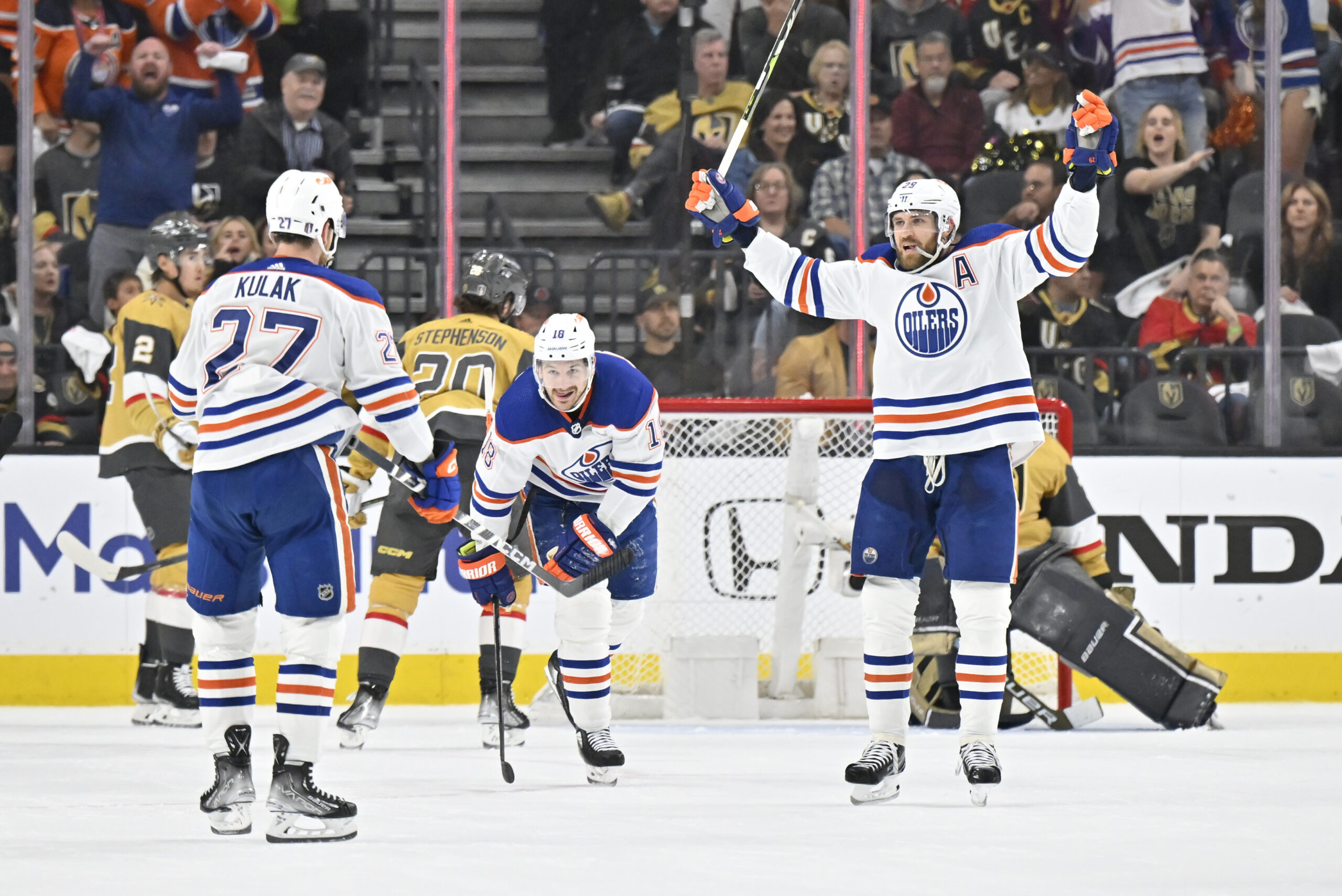 Not buying green bananas likely means that Holland won't bring in players unless they are a clear improvement over what he's got. For example, is there a better option than Cody Ceci on the right side of the blue line? Is there a player that fits in the top six better than Kailer Yamamoto? Can an experience upgrade be found instead of relying on the inconsistent Vincent Desharnais? Can Edmonton move Jack Campbell, find a suitable substitute for cheaper, and upgrade other areas with the savings?
Related: Oilers Should Decline Bruins Rumored Roster-Altering Trade Offer
These will all be the kinds of things Holland will look at and if he can't find the right fits, fans should be prepared for little, if any change.
Is Holland Hinting That His Stay in Edmonton Is Winding Down?
When asked about rumors he might be looking to bring in someone to replace him as general manager (Steve Staois was the name rumored), Holland said he didn't know where those rumors came from but did admit that he wants to give Staois more responsibility. He wanted to see him doing jobs that an assistant GM would do.
---
Latest News & Highlight
---
The combination of acknowledging Holland is in the last year of his current deal, that he's got a family to think about, and that he appears to have a succession plan means this next season might be his last as the team's manager. If so, it would make sense that he wants to take one more big run at a Stanley Cup.
This isn't to say he wouldn't have otherwise tried to win it all, but if he's thinking to himself that this is his last real shot at it as the GM, he might be, in a manner of speaking, pulling the goalie in an attempt to score one more goal. His green bananas comment might indicate his typically patient demeanor will be tested this summer.
Expect Holland to Be Aggressive
Whether he's able to do what he sets out to with the salary cap issues facing the team remains to be seen. He will try to get a lot done and this could be the kind of summer where he explores questionable moves that not everyone loves. He traded Tyson Barrie to land Mattias Ekholm and that was questioned by some. It seems to have worked out, and he might try more moves like this if it's the only way to get what he needs. Fans should brace themselves for a lot of talk, even if there ultimately isn't a lot of action.