The San Jose Sharks are going to pick fourth overall in the upcoming NHL Entry Draft. While there will certainly be many talented players available when they're on the clock, it's hard to imagine one will be better than Russian sensation Matvei Michkov. His name has been floating around for years as one of the top players in this draft class. At 18 years of age, he has already played over 40 games in the Kontinental Hockey League (KHL) and has an impressive 25 points under his belt at that level. There are some questions that will scare certain teams away from him, and the fact that he's a winger will certainly make him less attractive than a lot of the center prospects, however, he's the real deal and will almost certainly be a top three player from the class in the future.
Why Teams May Stay Away from Michkov
Many teams are going to be very cautious about drafting Michkov due to his obligations to the KHL for the next few seasons. He's not going to be able to step into the NHL and help a team immediately despite having the talent to do so. While this will be a negative for teams nearing the end of a rebuild or trying to compete sooner rather than later; the Sharks would be wise to look in his direction. It goes against the past philosophies of the organization, as they've always pushed to be a perennial playoff team; however, with the new management team led by Mike Grier, it's time to build for the future of the Sharks rather than hoping the current core will turn things around.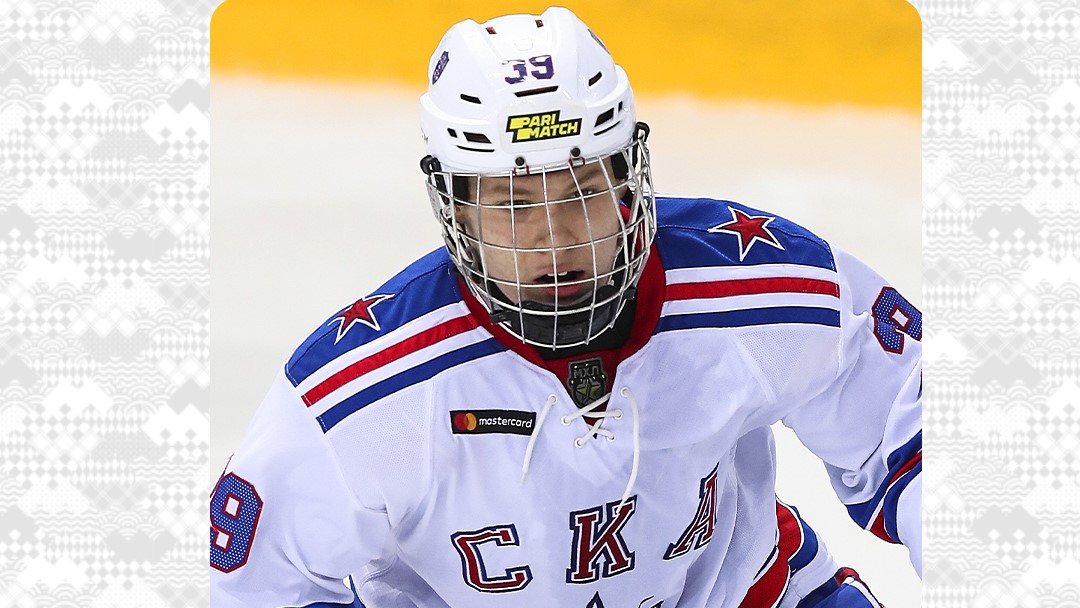 Michkov is also a bit on the small side – he's 5-foot-10 – however, he is listed at only 148 pounds. While he'll certainly add some weight over the years, teams tend to be skeptical to put much faith in that; and as a result, the smaller, underweight players can often be the steal of the draft. At 18 years of age, he's already playing well at a professional level which should overcome many of the doubts that scouts may have; of course, a couple of teams will likely pass on him for that reason if he's available though. 
Michkov Perfect for San Jose's Future
While the main prize everyone was focused on during the draft lottery was Connor Bedard, Michkov has the potential to be another generational player in the same draft. Names like Adam Fantilli gather attention because there are no doubts whatsoever that one day they'll be in the NHL and they'll likely be very good players at that level. While nobody doubts Michkov's ability, the first point is a major concern; whether it should be or not. Most elite-level Russian prospects are willing to at least give North American hockey a chance, however, there has always been a longstanding, often irrational fear that drafting one of them can damage a team. While certain players like Nail Yakupov and Mikhail Grigorenko among others have failed to work out in the NHL, many others have become mainstays for their franchises and led teams to success. 
Related: Sharks at a Crossroad With Marc-Edouard Vlasic
---
Latest News & Highlights
---
The fact that Michkov's arrival will be delayed could be considered beneficial for the Sharks. Without any immediate reinforcements, they'll likely be near the top of the draft lottery for the next few years which will only allow them to build a deeper, highly talented prospect pool that can make up their core for years to come. While the 2024 Draft class has yet to have a single player separate themselves from the pack, there are some very quality prospects that will be at the top of the board. In 2025, Michael Misa and James Hagens both seem as if they have the potential to be stars at some point; however, things can certainly change between now and their draft year. Having top picks in these drafts alongside Michkov will make the Sharks fairly competitive shortly after he arrives in North America.
There's a very high chance that Michkov becomes the second-best player in the draft and has the potential to be considered a generational talent. If he's available at fourth overall, which will almost certainly be the case, then the Sharks should have no reservations about selecting him and building toward a very strong future. Not only will they get a phenomenal player when he does decide to come over to the NHL, but they'll also be able to add some other great pieces in the meantime.
---
---