The San Jose Sharks took a massive step toward a potential rebuild with the trade that sent Timo Meier to New Jersey. While the past few years have been riddled with questions about what direction the team was planning to go, it seems that general manager (GM) Mike Grier has finally set the team down a path. However, finally having a direction means a new variety of questions will be asked, and the future of Marc-Edouard Vlasic will undoubtedly be the subject of a few of them.
Related: Three Sharks Unlikely to Return in 2023-24
---
Latest News & Highlights
---
Vlasic was a staple of the Sharks' defensive core at the peak of their success. He was one of the best shutdown defensemen in the league, which led to him receiving a massive payday. He is currently in the middle of a $7 million annual average value contract running until 2026. However, it's hard for defensive defensemen to keep up physically due to their bodies being used as weapons. Vlasic is no different, and it has put the Sharks in a bit of a pickle.
Vlasic Struggles to Live Up to His Contract
Vlasic has always been a great defenseman, but his contract was always a bit of a head-scratcher. While his point totals were never his main draw, he would consistently put up around 25 points per season. However, his plus/minus rating was where the majority of his value was found. Normally, he would be around a plus-15, with some seasons seeing him breach the plus-30 plateau. By all accounts, he was phenomenal for the Sharks in his prime.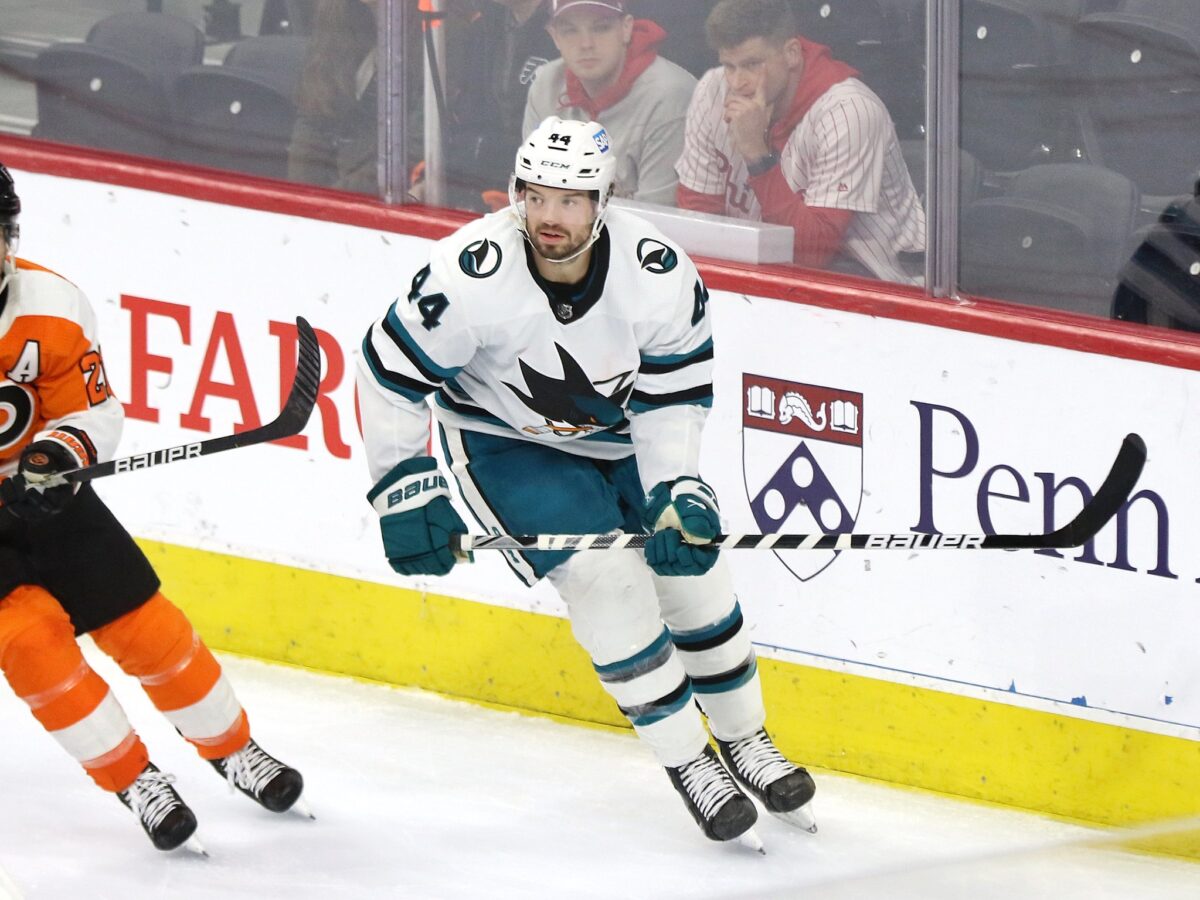 However, around the 2018-19 season, it began to look like Vlasic's age was beginning to catch up to him. Coincidentally, that season was when his massive contract kicked in. Like so many players on rough contracts before him, it was becoming clear that he was struggling to live up to the deal then-GM Doug Wilson gave him. However, four years later, it has aged even worse due to the flat salary cap and Vlasic's poor defensive play. This has created a situation where his contract is virtually unmovable.
Sharks Should Continue to Sit on Vlasic's Contract
By all accounts, the only way the Sharks would be able to trade Vlasic's contract would be if they gave up assets to move him. Recently, plenty of teams have utilized rebuilding franchises to move on from bad contracts. However, these trades always come with a price. For example, the Toronto Maple Leafs were only able to move on from Petr Mrazek's contract by giving the Chicago Blackhawks their 2022 first-round pick. That being said, Mrazek's contract was still much better than Vlasic's. The Sharks would likely be looking at a similar price, if not more, to move his contract.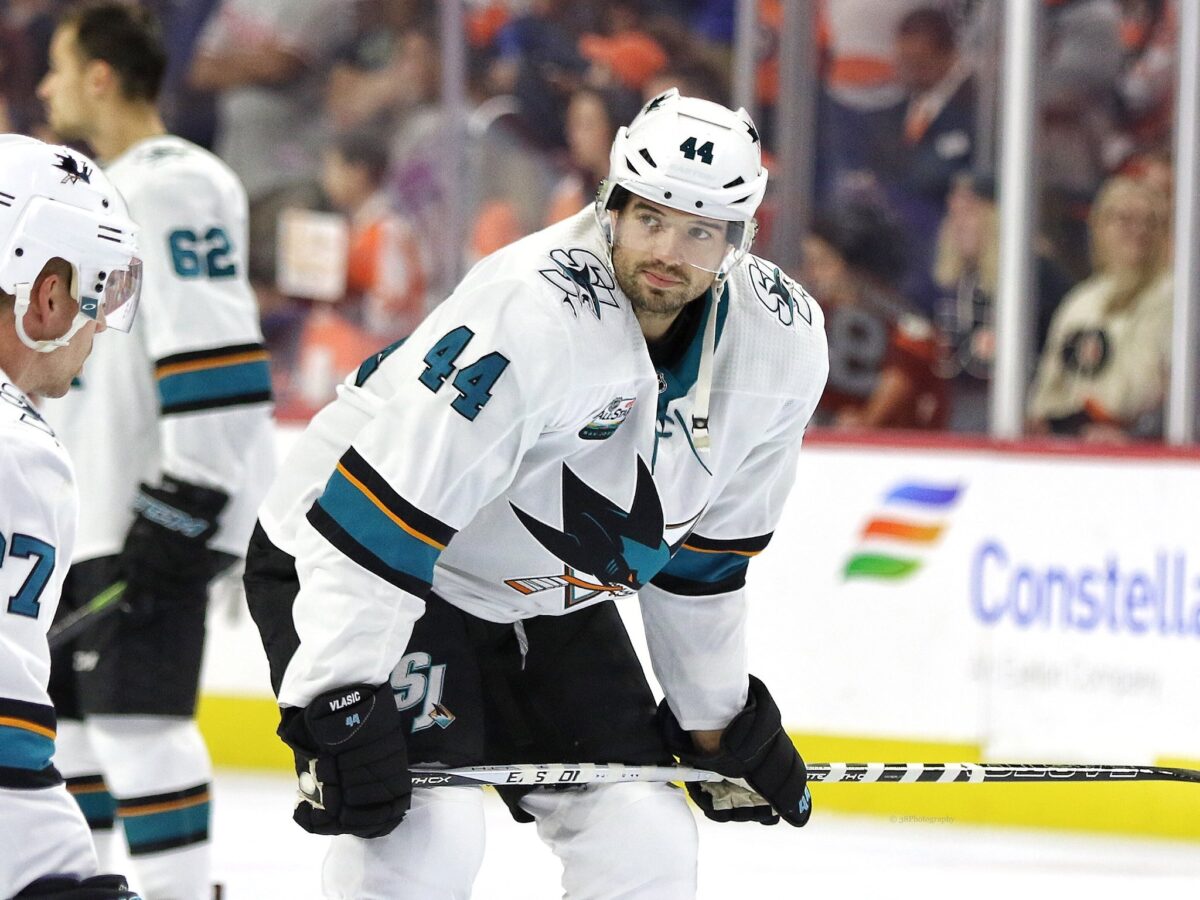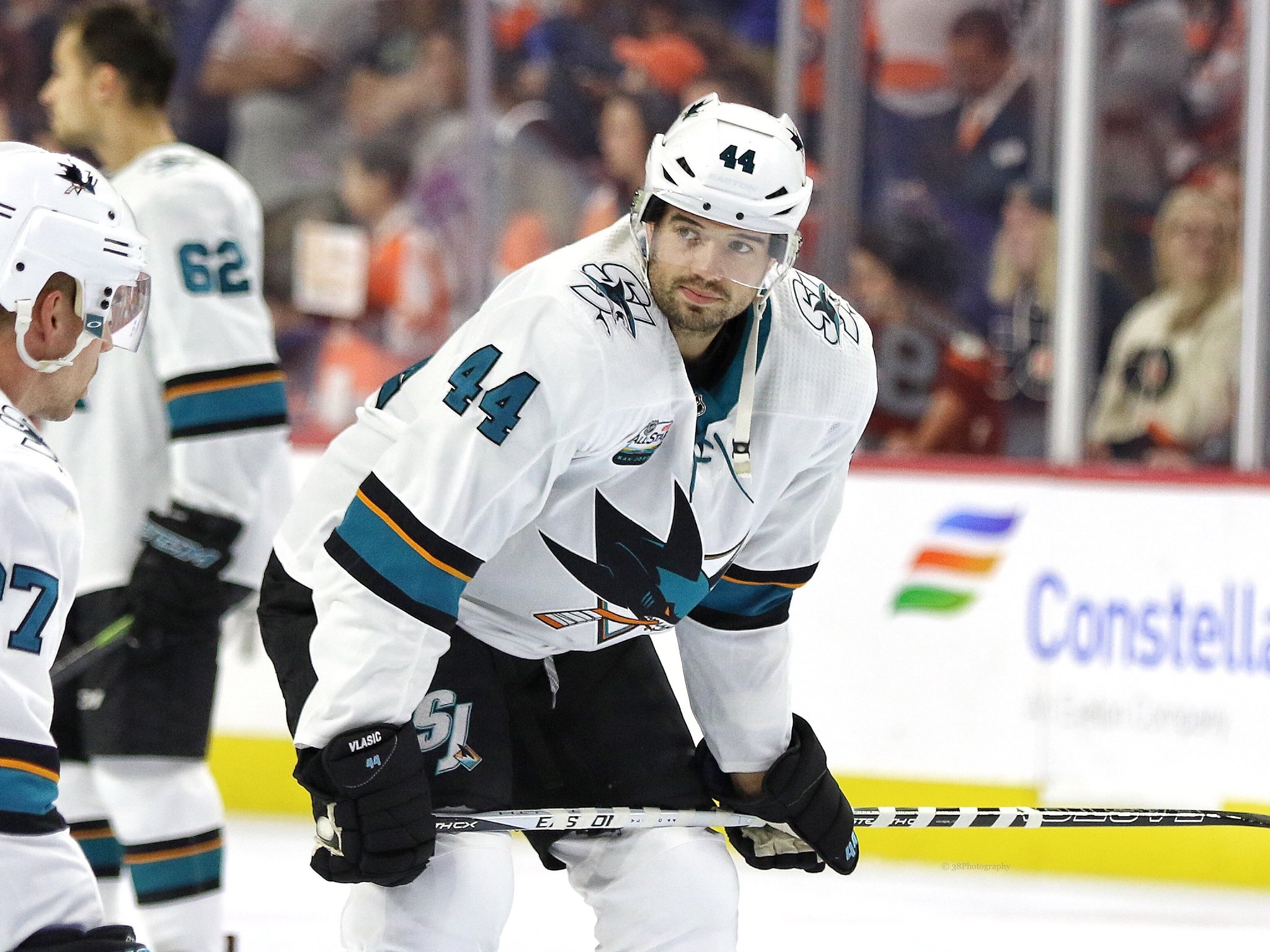 While the idea of moving on from Vlasic's contract may be enticing, the Sharks should avoid giving up anything to dump it. The team is in no position to give up any major assets, especially considering they are beginning to move on from the current core. The more draft picks and prospects the Sharks can gather, the better. As a result, moving Vlasic seems unrealistic and does not make a lot of sense. It may not be the answer fans want to hear, but it will help them greatly in the long run.
There is no easy answer for what to do with Vlasic's contract, but it seems that the Sharks' best bet is to sit tight. I doubt they will have any cap issues to deal with unless they make an unexpected turnaround in a record-breaking amount of time. Besides, he is one of the only remaining pieces from the Sharks' glory days. Letting his contract run out in San Jose may not be ideal, but it is the best choice they have.
---
---