We might never know the true reason that Kyle Dubas and the Toronto Maple Leafs parted company. If we are being honest though, what we are being told doesn't pass the smell test.
Brendon Shanahan Was Not Himself
The usually calm, collected, and confident Brendan Shanahan met with reporters on Friday afternoon following his announcement that the Maple Leafs would not be renewing Dubas' contract. The Shanahan we saw at the news conference was not the same Shanahan we had seen before. 
He was visibly nervous and seemed to have difficulty choosing his words. He fidgeted with his water bottle and his hand noticeably shook when he lifted it to take a drink. He talked about the timeline that led up to his decision not to renew Dubas' contract. What seemed to be a slam dunk less than a week ago, quickly fell apart in a matter of days.  
The Media Focused on the "New" Financial Package
The one thing the media seemed to want to focus on was Shanahan's statement that "I got a call in the afternoon from his agent. Basically, a new financial package was presented to me by the agent."
Related: Maple Leafs' Keefe in Precarious Position with Job Status in the Air
---
Latest News & Highlights
---
The media ran with that statement as the reason this all went south. They pushed the idea that Dubas "over-played his hand." He got greedy and overestimated his importance to the organization. As a result of that demand Shanahan was left with no other choice but to end negotiations and inform Dubas "that we were not going to be renewing his contract."
Looking Back at Shanahan's Previous Statement Suggests a Different Insight
There is only one problem with that whole concept. Going back days before Dubas tabled the offer, Shanahan stated: "While watching Kyle's press, I think at that point, there was a shift in my thinking — a dramatic shift in my thinking in that moment as I drove home that night. As Kyle expressed, he might not want to be our GM. I have to take that very seriously."
Shanahan admitted to having a "dramatic shift in thinking" following Dubas' season-ending presser. And, that was even before Dubas and his agent approached him with the new "financial package." 
At the same time the new package was presented, Dubas also stated that he wanted to stay with the organization. Just days before that Shanahan stated a strong desire to keep Dubas as general manager. 
Related: Kyle Dubas Never Promised Not to Trade William Nylander
If that were truly the case, you would think that Shanahan would have either sweetened his offer somewhat or would have told Dubas that, while they really wanted him to remain as GM, they felt that their last offer was their last offer. He would have then passed the ball into Dubas' court.
There Was No Negotiation (From What We See)
But, that's not what happened. After receiving the new proposal along with Dubas' stated commitment to the team, Shanahan's decision was to not renew Dubas' contract.
Putting all of that together, it sounds to us like Shanahan had serious doubts about renewing Dubas' contract before the new proposal was put on the table. If he was being completely honest with us, it was the moment he heard Dubas' need to talk with his family at the news conference.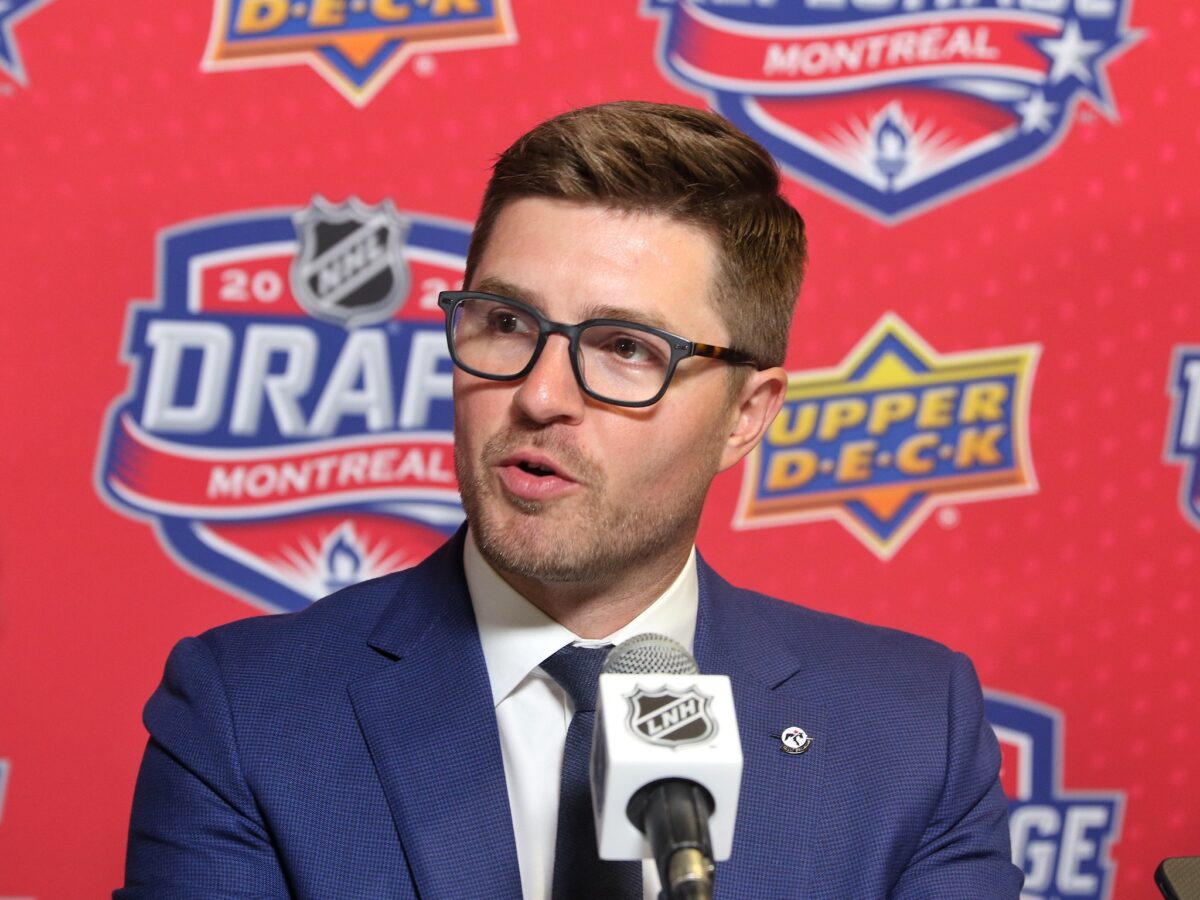 Interestingly, Shanahan saw that comment as a lack of commitment to the team. Given that there are a number of other ways such an admission – that he would consult with his family about a job he was basically in between because the team had not offered a contract extension – could be taken, why didn't Shanahan do so? Why didn't he at least speak with Dubas about it? That comment seemed to be the straw that broke the camel's back.
As Shanahan noted, it had a profound effect on his own desire to keep Dubas. That strikes us as being an overreaction to an honest statement from Dubas just after a time he had just experienced the most excruciating loss of his career.
What Was the True Reason? Is There Another?
It makes us ask, was that the true reason? Or, is there even another reason?  
Shanahan did mention that, while all of this was going on, he and Dubas had other discussions relating to the team. Is it possible that during those discussions Shanahan and Dubas found they disagreed about what was best for the team? It wouldn't be surprising. Obviously, we can only guess, but did they have different ideas about how to best move forward?
Related: Bringing Back NHL Arena Nicknames
There would have been a number of ways they might have drifted apart or not been on the same page. Certainly, they would have had to discuss a number of tough decisions that had to be made. The future of head coach Sheldon Keefe was one. How to deal with the team's group of core players was another.  
What Does the Action of Jason Spezza Tell Us?
In the past, Dubas has also admitted that he can be extremely stubborn. We also know that he is extremely loyal to the people under him, maybe to a fault. We also know that, in kind, his people are also extremely loyal to Dubas.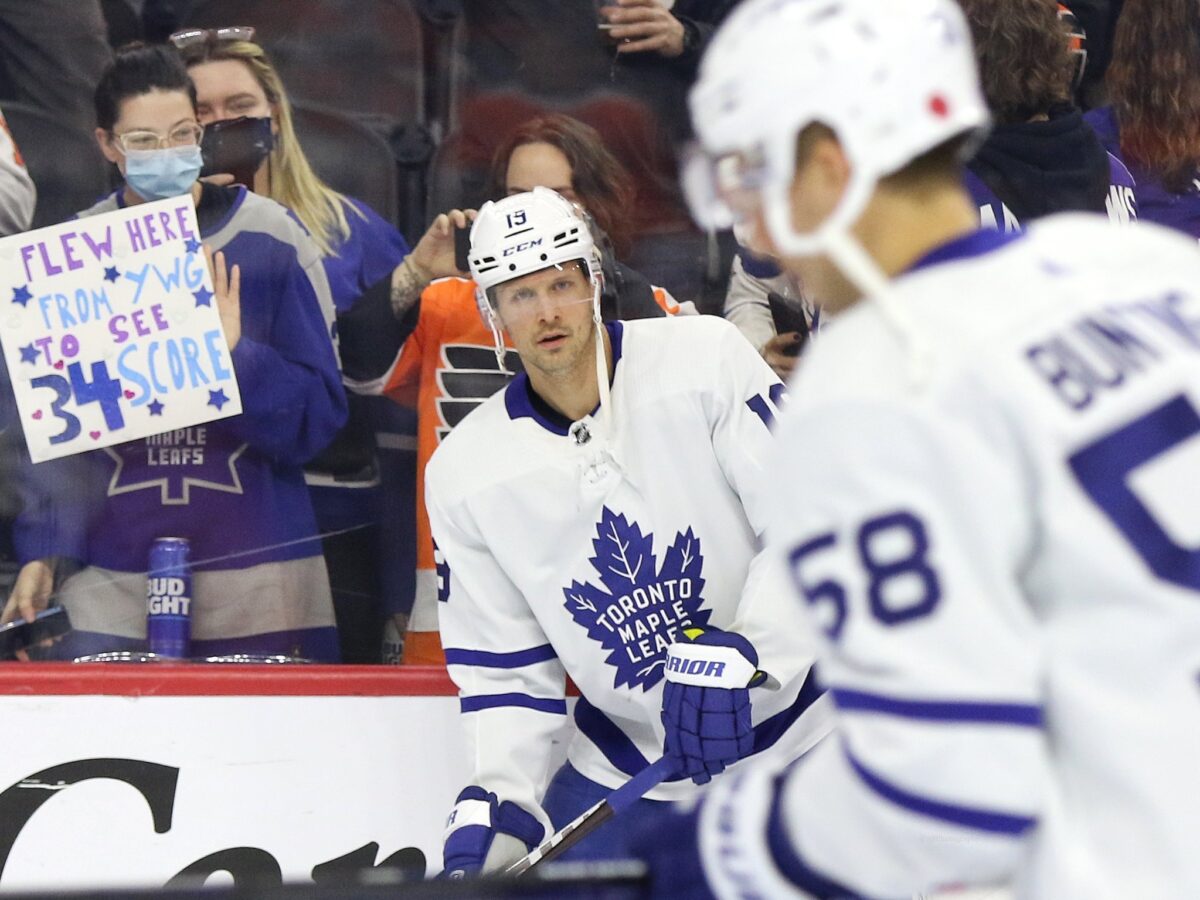 The resignation of Dubas' side-by-side partner Jason Spezza might give us a hint about how these people feel about each other. Spezza is a man who laid it all out for the team over the past few seasons. He was the first former player to reach out to sign for the NHL league minimum. And he did it for two seasons. He then retired when he was still productive to take a role with the team that seemed to be a career path for him to be a front-office NHL worker – we would think with the Maple Leafs. For him to toss that aside seems almost unfathomable. He bleeds blue and white.
Were the Futures of Keefe or the Core Four the Deal Breakers?
Is it possible that Shanahan may have expressed doubts about Keefe or the core structure of the team? We can see where Dubas might not agree with Shanahan on the best way for this team to move forward. If that were the case, why not just say that?  
Related: Maple Leafs Fans May Finally Get Kyle Dubas' Head on a Platter
We still have not heard from Dubas, and maybe we never will. We do know that in a matter of days what appeared to be a great relationship between Shanahan and Dubas soured to the point of no return.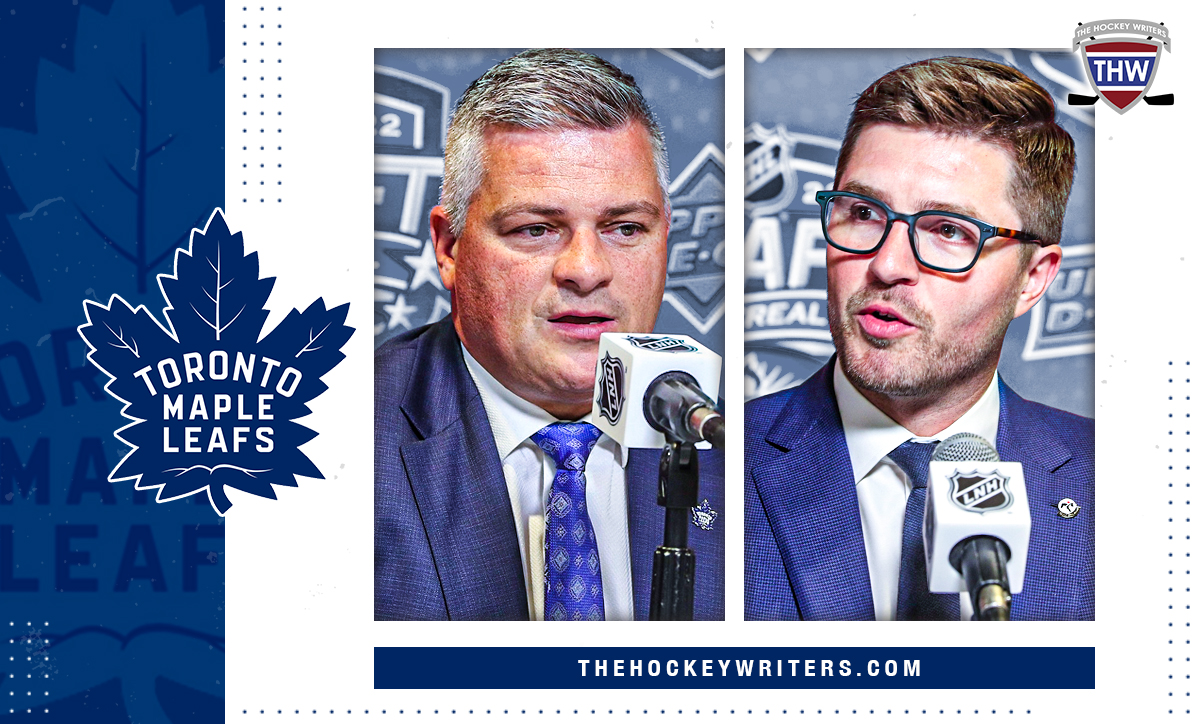 What is done is done. Now we have to see what the repercussions will be. We already know that Spezza, who we kept hearing glowing reports about his performance in his new position as part of Dubas' staff, decided to resign after he found out that Dubas was leaving the team. 
We will soon find out if Dubas' loyalty to those under him will be reciprocated. Keefe has one more year in his contract to coach the team. His job seemed to be already in jeopardy. With Dubas gone does that change the core players' desire to remain with the team? Will the new GM want them to remain? Just recently the entire Toronto Marlies coaching staff was let go. 
There Are More Questions to Be Answered
There remain so many questions to be answered. In the long run, this might be the best thing to happen to a team that seemed to have reached its pinnacle. Thus far, it's a rebuild without changing any players.
In the short term, however, it's difficult to imagine this team being in a better place leading up to next season. While the other Atlantic Division powerhouse teams such as the Boston Bruins and the Tampa Bay Lightning appear to be on the decline, the bottom feeders in the division all seem to be on course for massive improvements. They have to be salivating at the sight of the turmoil the Maple Leafs are going through. 
The biggest question that has to be in the minds of countless Maple Leafs' fans is: "Are we seeing the end of an era with the team and a return to mediocrity, or is this just a hiccup on the road forward?"
[Note: I want to thank long-time Maple Leafs' fan Stan Smith for collaborating with me on this post. Stan's Facebook profile can be found here.]
---
---